The English Game's Kevin Guthrie
The Scottish star of Netflix's new show, The English Game, talks to us about its story of the birth of association football.
Glaswegian Kevin Guthrie has been in some cracking films, including Sunshine on Leith, Macbeth and the Fantastic Beasts series, but his new Netflix show is one we are particularly looking forward to as a display of his talents. The English Game is Julian Fellowes' mini-series about the birth of football in this country in the 1880's, which is a hell of a lot more contentious than you'd think. Basically it was a story of class divisions, acrimony and as the title suggests, it wasn't all about the English. Indeed Kevin plays Fergus Suter, a working class Scot who played a big role in the development of the game. We grabbed a word with Kevin while in virus isolation…
Firstly, how are you coping with the coronavirus crisis?
One day at a time I guess, it feels like it's working. I'm trying to strike a balance between staying at home as much of the day as I can, as well as doing a little bit to help some of my vulnerable neighbours.
We're all massively turning to Netflix to help us through this, so tell us about The English Game please…
Ultimately The English Game is about the origins of football, and the Beautiful Game that we know and love today. More than just a 'footy show' though – it chronicles the divisive social and political themes of the late 1880's, it feels more relevant now than perhaps you'd think!
Can you tell us what the mid-1800s was like in this country and what kind of men you're depicting in the film?
From Fergus Suter's point of view; a working class stonemason from Partick, and a peerlessly good footballer, the country was pretty unforgiving. Much like the majority of the working classes he endured a particularly tough upbringing, before football offered him an escape, a route out of the poverty and deprivation. Both Suter and Kinnaird share similarities in their story – the relationship with their fathers, their desire for change and their understanding that they are the ones who need to act to bring about this change. Football was an escape, not only for both these men but for everyone who played and supported The Game.
And you show that Scottish men had a big role in the development of the game?
Indeed they did, Suter – hailing from extremely over crowded tenement conditions – instinctively knew that there was an advantage to be gained in securing space on a football field. Developing his skills in crammed conditions meant that the wide open space of the pitch gave allowed him to utilise and execute his skills expertly. He was a visionary in terms of width, long passes, out passing the opponent, the pioneer of 'take-the-ball-pass-the-ball.' He wasn't alone but he certainly was one of the best in the country at it.
What training did you have to do for the film? Are you a decent player?
I'm lucky in that I've played the game to a decent standard for the majority of my life. I obsessed over the game as a youngster and play regularly even now. That said as soon as I got offered the role, I strapped a small size three ball to my foot and honed my touch every day – outside, in the garden, in the hall way. I tried to get a sense of the tiny spaces in which Suter would have been forced to train. Thereafter we worked closely with two incredible football choreographers – Simon Darcy Clifford and Mike Delaney.
Technically what were the challenges?
The two main challenges were 1. Creating and delivering the style of play from that period, extremely different to what we know now, and therefore having to develop a separate technical skill set that demonstrated this style. For example, no Cryff turns, no 'drop of the shoulder' etc.
Secondly, it was the repetition of each take, hitting the same marks for camera positions and ensuring that it still had the feeling of being natural and truthful. Long lasting shots of 'free- play' aided us in our desire to get the look and feel of how physical the game was. I'm really proud of the result.
What is Julian Fellowes like to work with?
Really lovely. He very much gave me a freedom to explore Fergus as I saw fit. The material was all there, the story – most of which is historically accurate – is quite incredible. JF's ability to weave individual storylines together with dramatic tension, building to a climax, is a joy to perform. His understanding of Humanity and Character, within the straight jacket of social standing, is quite brilliant.
What pertinent issues does the film show which are related to today's world?
If we work together, with a common understanding and a mutual respect … any thing is possible. THANK YOU FOR OUR NHS!!!
What Netflix shows have you binged on?
Am I allowed to say The English Game? Yeah? Well then. The English Game.
Who's your ultimate acting hero?
James (McAvoy).
Can you give us some physical and mental wellbeing tips?
*Compartmentalise your living space – not everything needs to be done in the Living Room.
*Break up the day to manageable chunks, like you would at work, 2/3hrs at a time.
*Try not to harbour any feelings of guilt at 'not doing enough' – I struggle with this one.
*Make full use of your daily exercise time, and where possible get some cardio in!
*At times of high anxiety or fear, just Breathe. And remember to take each day in full gratitude.
What's been your favourite line you've delivered on screen to date?
Again, I've been lucky in that I've had a few corkers… I guess… 'I've got all the Luck I need right here.' That one stuck with me for a while.
What non-acting things are you good at?
Footy, drumming, cooking … Obsessing over the smaller details in life?!
What non-acting things are you bad at?
Waiting, patiently.
Have you done any Skype social drinking during this crisis yet?
Not as yet, although I am due a nice Cabernet Sauvignon this evening with a family Skype session.
What other performances do you have coming up (once we're back to normal)?
I'm currently on a shoot that has been postponed indefinitely, I can't say too much about it other than … it's the third time in my career I've been handed a magic wand …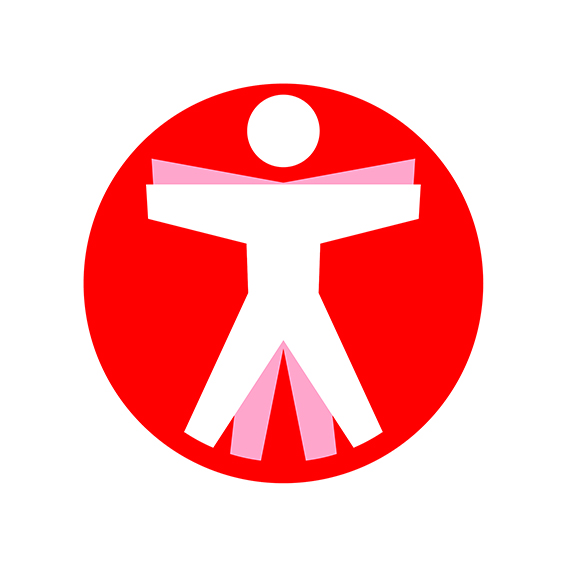 Join The Book of Man
Sign up to our daily newsletters to join the frontline of the revolution in masculinity - plus be the first to read columns by Professor Green and Jason Fox.