Xmas Gifts: Top 10 Drinks Buys
From a rockstar-inspired whisky bar to a non-alcoholic gin, here are the best gifts for modern drinkers...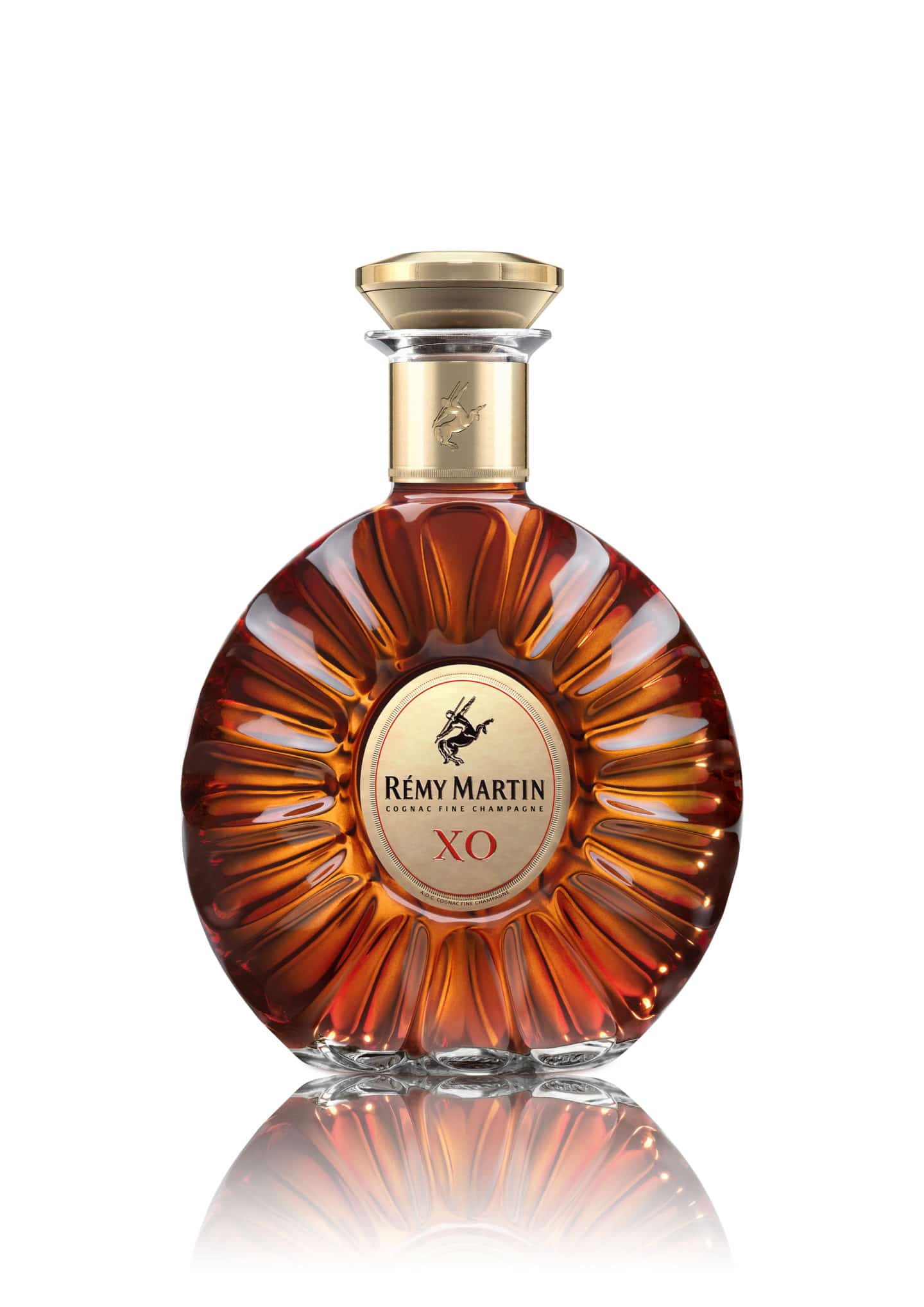 Remy Martin XO Cognac
This contains the eaux-de-vie from the highest-quality vineyards in Cognac, namely the Grande Champagne and Petite Champagne – basically, you don't get much better than this. Velvety and mellow with a hint of spiced sultana, it pairs well with artisan cheese, bellota ham and plum pudding.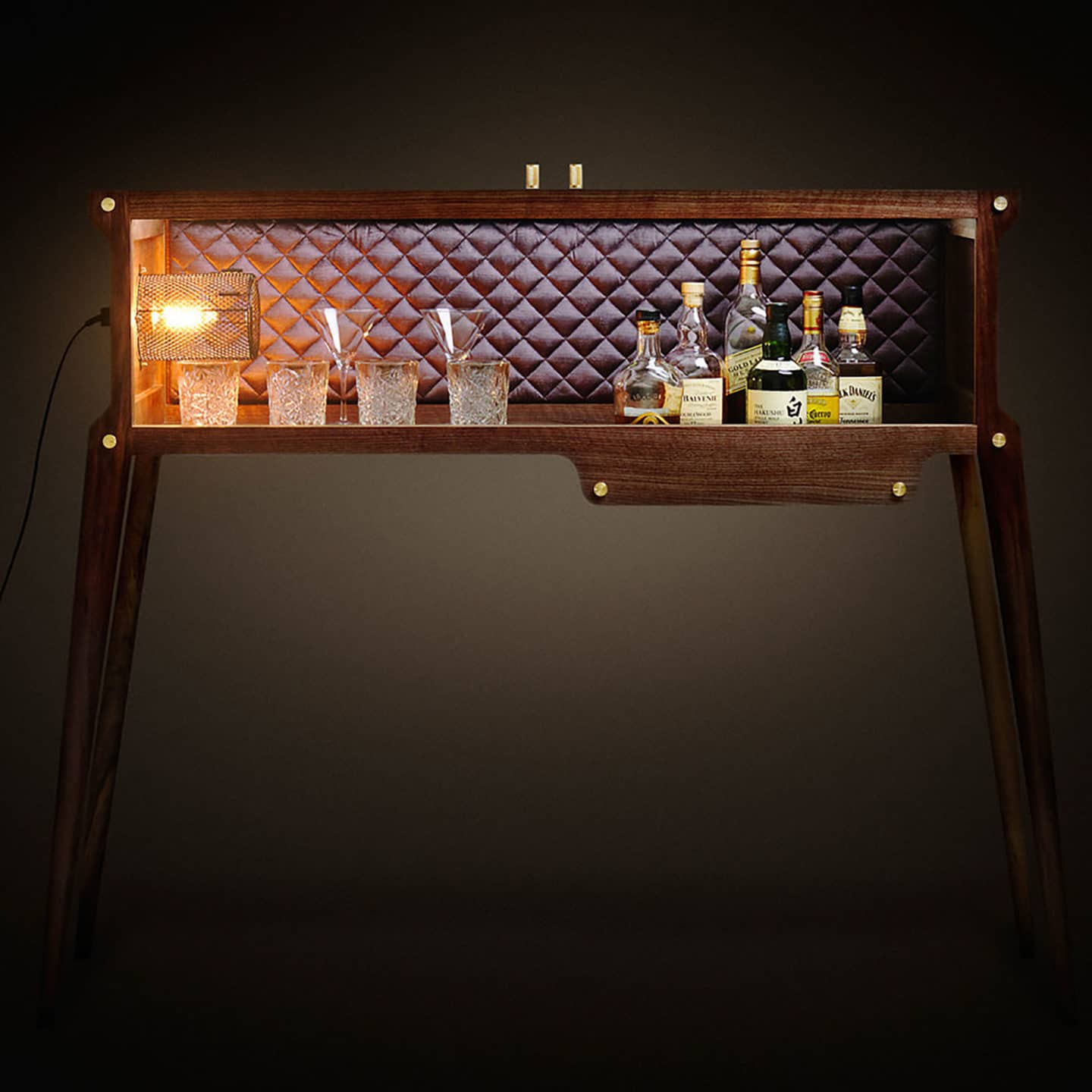 Buster+Punch The Rockstar Bar
The home bar is back – but it's nothing like Del Boy's tropical monstrosity. This sleek walnut bar features a quilted silk back panel, knurled brass fittings and a vintage lamp with a heat cage. It was originally designed for a famous rockstar's whisky collection, but apparently his snake sleeps in it now.
£4,750  busterandpunch.com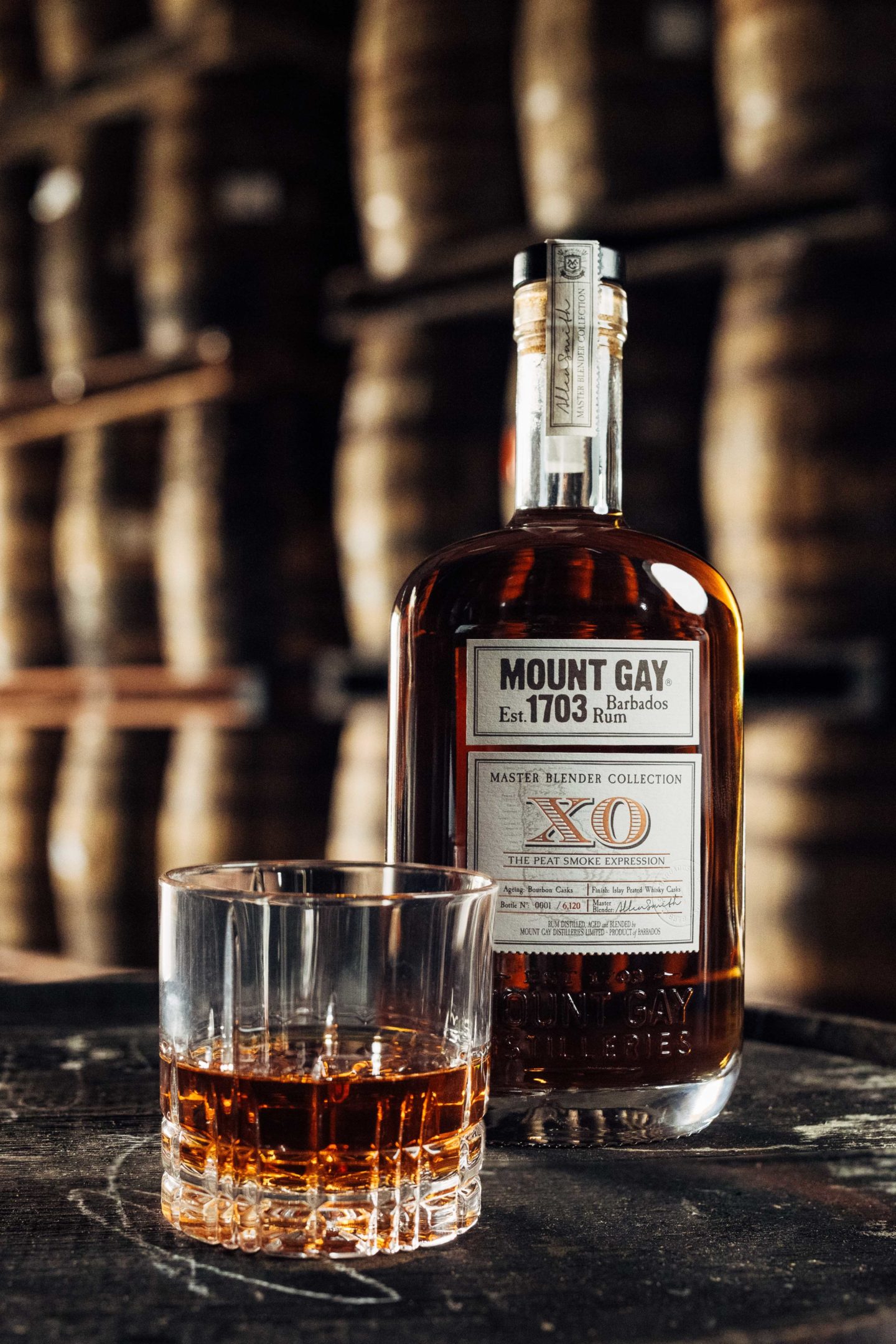 Mount Gay XO The Peat Smoke Expression
Mount Gay's new limited edition rum has been aged in peated Scotch whisky casks. There's method to this mash-up madness, as the rum's ripe banana notes and the whisky's salty, smokey vibes pair beautifully. An opulent Barbadian masterpiece that would almost certainly be wasted on Santa.
Exclusive to Selfridges £220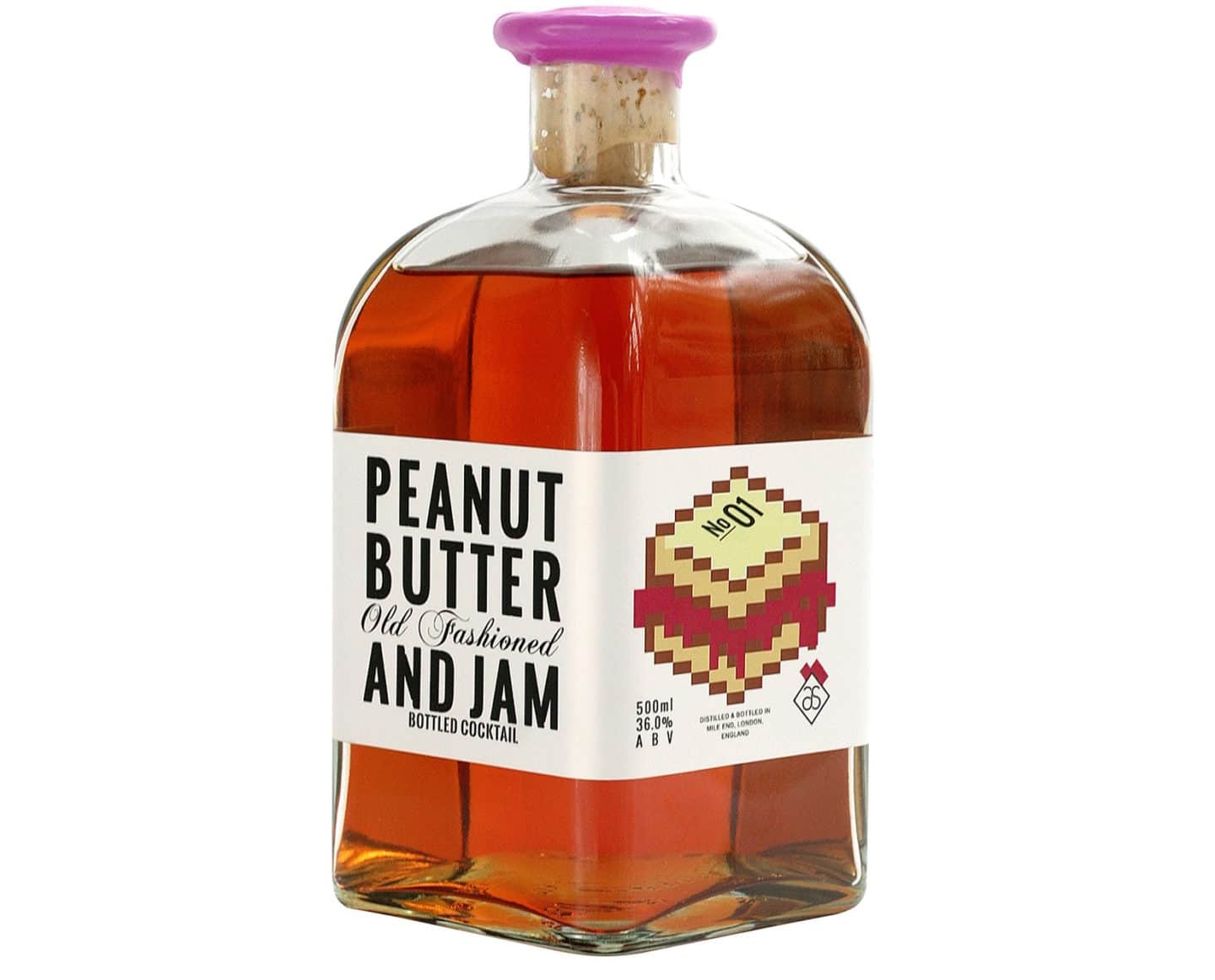 Peanut Butter & Jam Old Fashioned
This eccentric, award-winning hybrid sees Bourbon collide with an iconic American snack. The result? A spectacular old fashioned for drinkers who appreciate a fine balance of salty peanut butter and sweet, honeyed booze. Fun fact: the bottle is sealed with raspberry jam-scented wax. Want something a bit more bracing? Try the Coffee & Cigars Manhattan.
£14 (miniature bottle)  harveynichols.com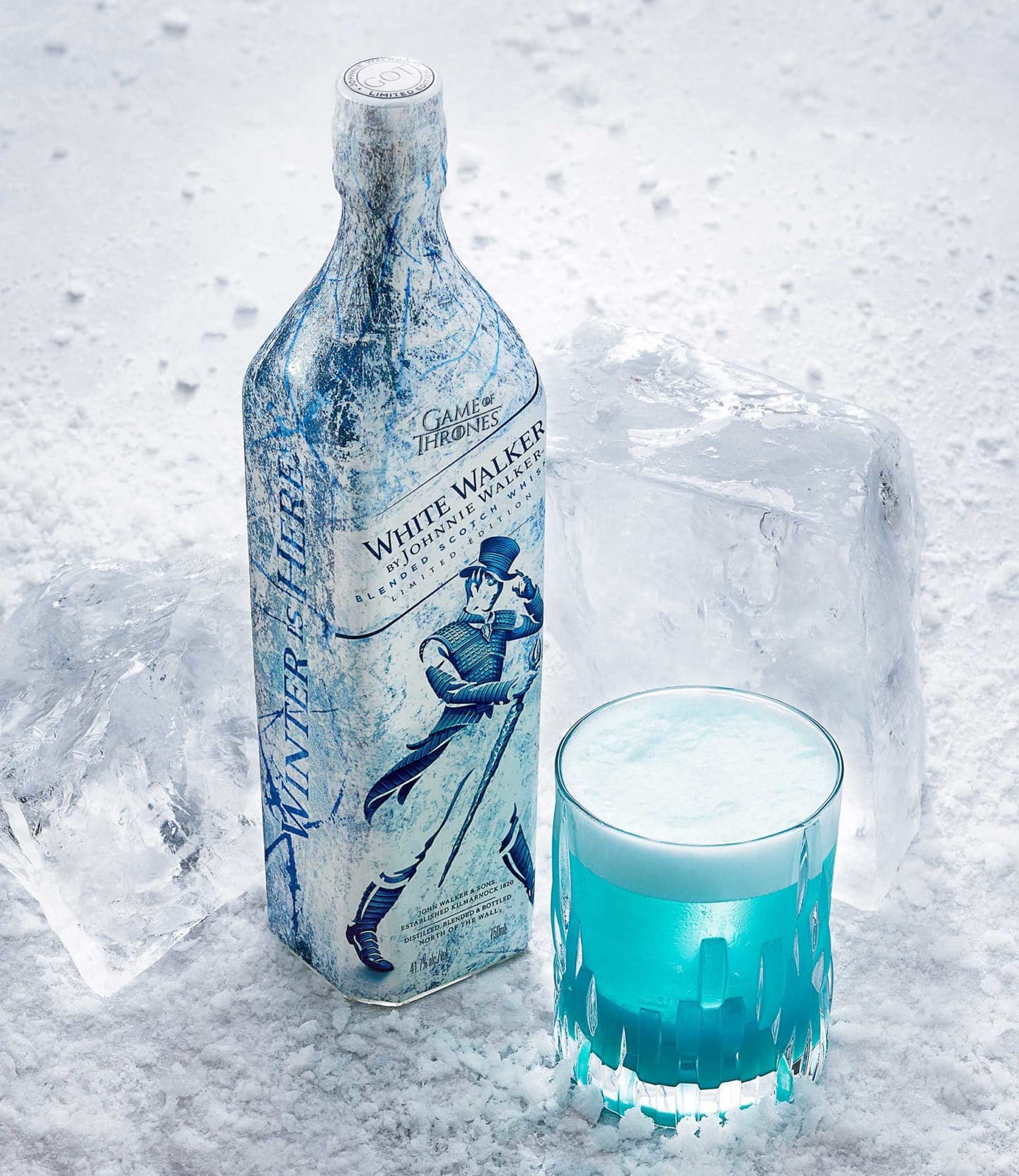 Johnnie Walker White Walker Whisky  
For the Game of Thrones fan who has everything… apart from a premium GoT-branded whisky endorsed by Jamie Lannister. This top notch booze is designed to be sipped ice-cold. Place it in the freezer and the Thermochromatic ink on the label reveals an eerie message…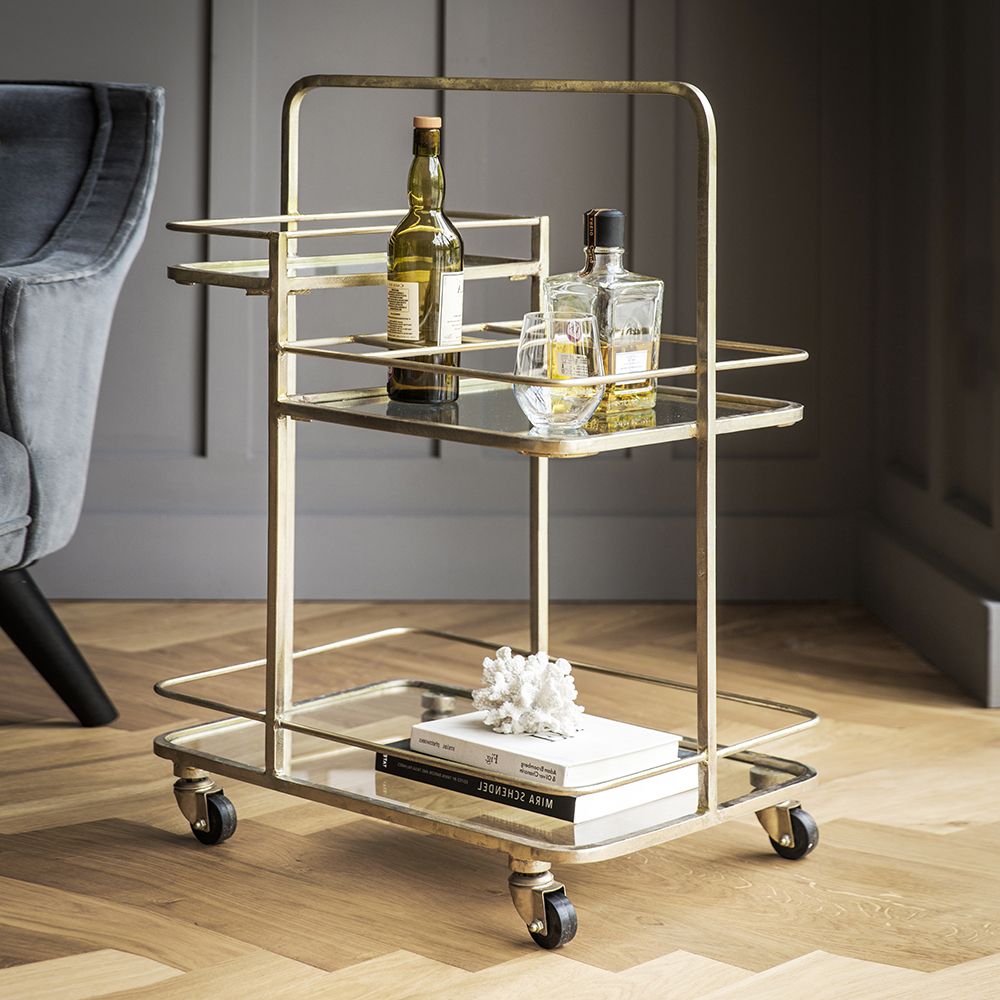 Atkin & Thyme Stirling Bar Trolley
This Instagram-friendly art deco bar cart is the perfect way to inject a bit of Don Draper into a Christmas knees up. It has plenty of room for mixers, glasses and a vat of eggnog. Simply stock it up with bottles and glide effortlessly from one gaping mouth to another.
£299  atkinandthyme.co.uk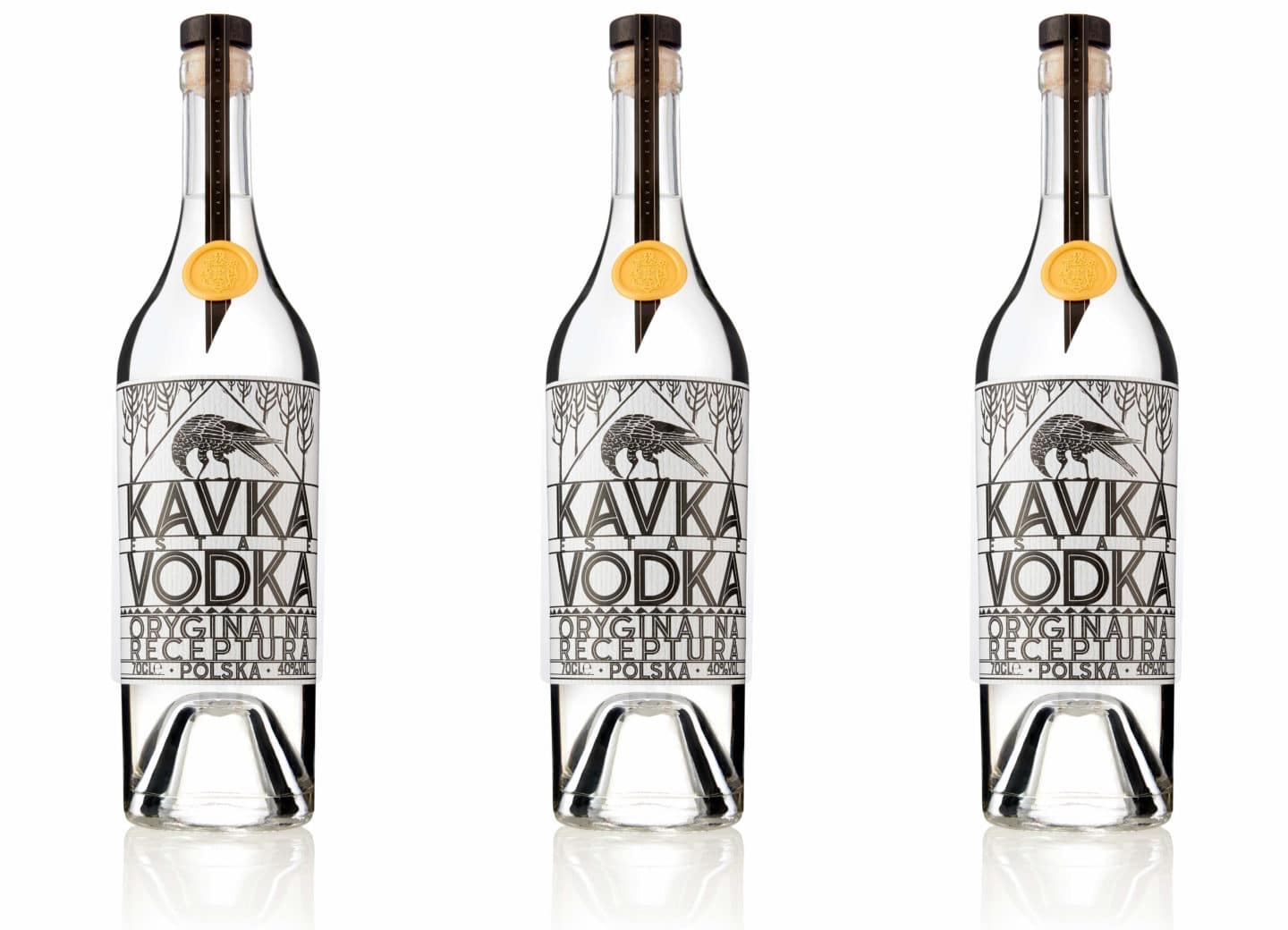 Kavka Vodka
This vodka isn't the tasteless stuff you see carried aloft to VIP tables by waitresses brandishing roman candles. It's made the 18th century way, when Poles used plums and apples to give vodka a characterful flavour. Clean and crisp, with a gentle fruitiness. Perfect for a ballsy martini.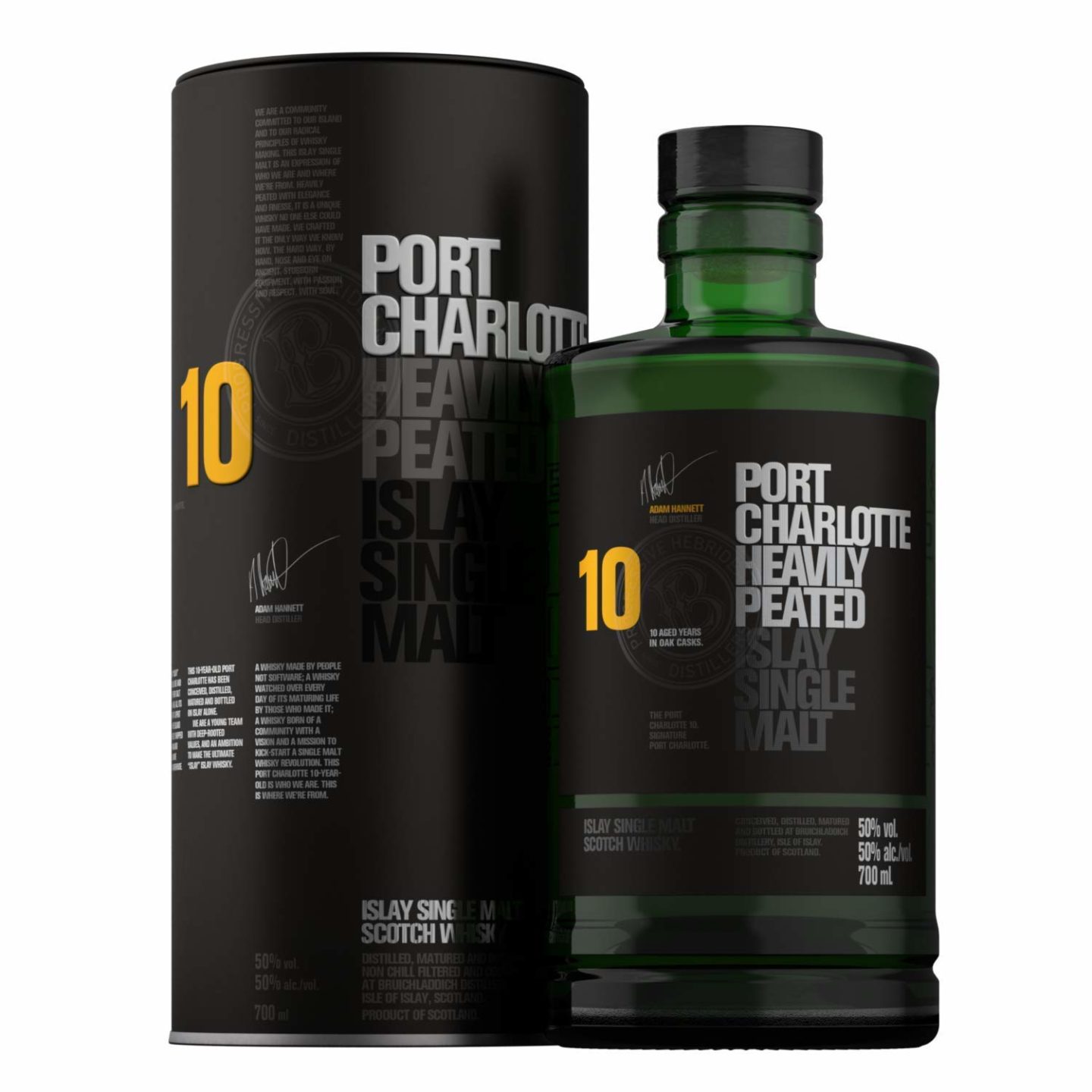 Port Charlotte Heavily Peated 10 Year Old Whisky
A rich, smoky whisky from the Bruichladdich distillery on Islay. Heavily peated, it's one of the island's heavy hitters and announces itself with an irresistible waft of ocean spray (the casks are warehoused right on the seafront). A magnificent wee drop.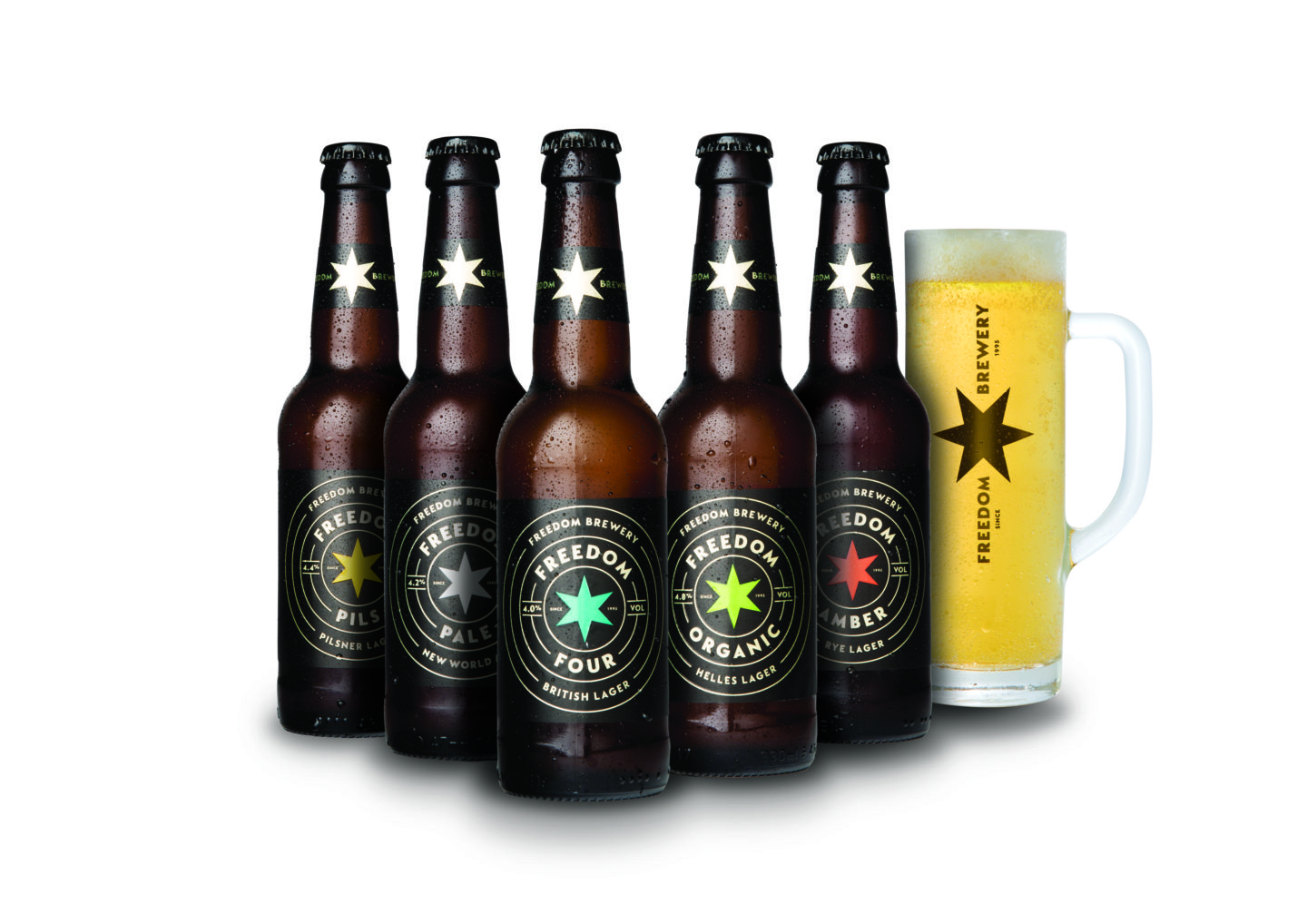 Freedom Brewery – Gift Set
Freedom Brewery are one of the cult heroes of the beer scene – the British brewer has a fiercely independent and ethical approach which involves sustainable processes such as using natural spring water from their on-site bore hole. Love that.
This taster pack includes the Freedom Four Lager and their amazing vegan Freedom Organic Helles Lager. Free tankard too!
£25 moonpig.com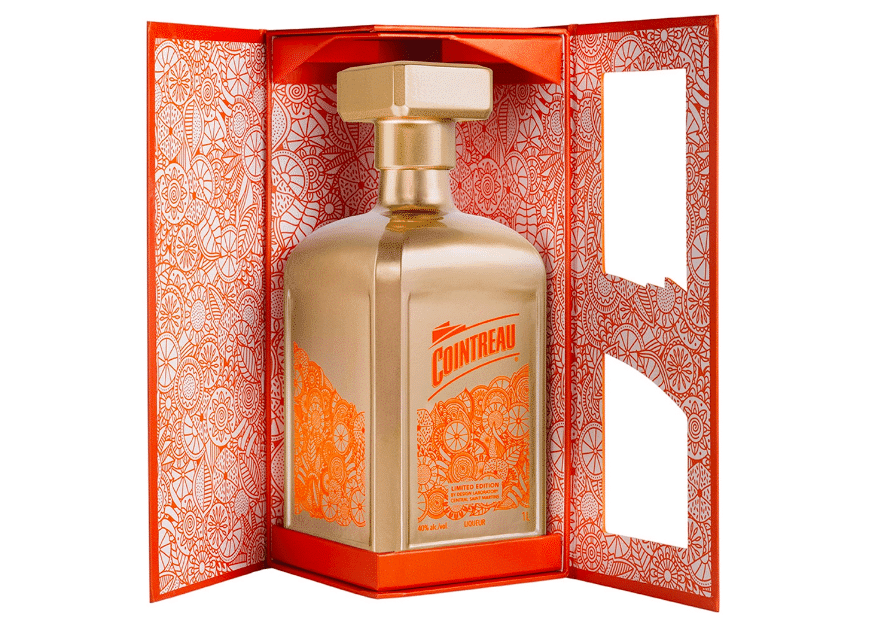 Cointreau The Selective Edition by Central Saint Martins
The classic bitter orange liqueur, reimagined by the artistic geniuses at Central Saint Martins. Designed to be the centrepiece of your drinks cabinet, apply this Christmas-y booze to Boxing Day Mimosas or stiff Sidecars. Be quick, it's a limited edition of 1,000 bottles.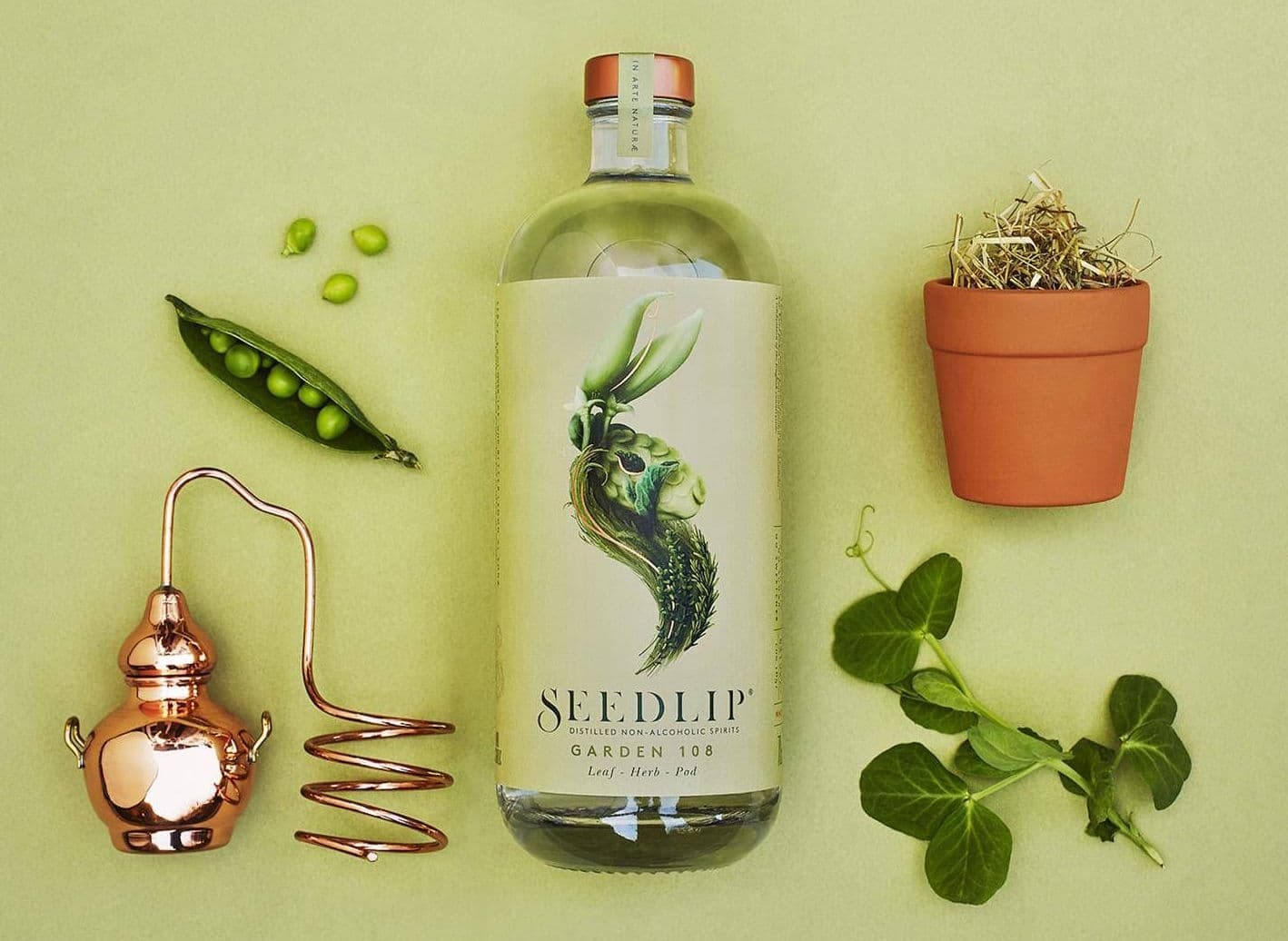 Seedlip Garden 108 non-alcoholic spirit
Off the sauce? Prefer the straight-edge lifestyle? Seedlip's excellent non-alcoholic spirits are for you. Seedlip Garden 108 is infused with hand-picked peas and hay. Serve like a gin and tonic, garnished with a fresh sugar snap pea.
£28  seedlip.com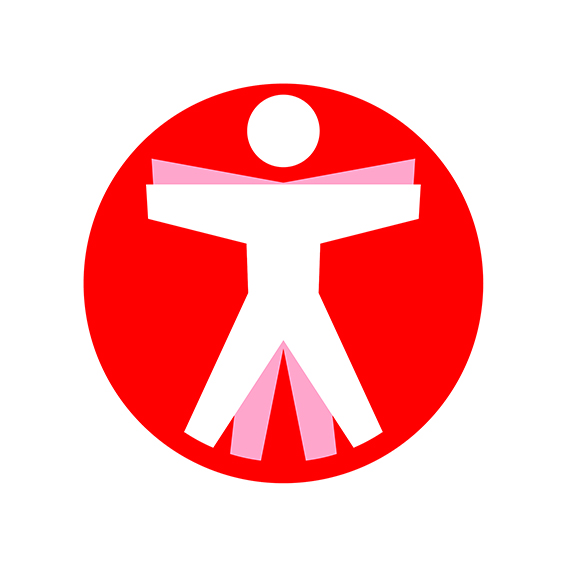 Join The Book of Man
Sign up to our daily newsletters to join the frontline of the revolution in masculinity - plus be the first to read columns by Professor Green and Jason Fox.