Bert Brett tackles male mental health in new single 'Shame'
Up-and-coming artist Bert Brett tells Monica Charsley why he is using music to challenge mental health stigmas and how he will raise awareness through a new crowdfunding campaign.
South London artist Bert Brett is breaking barriers by tackling social issues with his raw and direct music. 29-year-old Bert plans to support mental health charity CALM, by raising vital funds to aid the devastating impact that can be caused by mental health – with his new music video 'Shame'. Since the release of Bert's debut single 'Anything' in early 2020, the singer-songwriter has amassed over 275K streams worldwide independently, been picked up by BBC Music Introducing London and enjoyed plays across regional UK radio stations. He says his music captures the bittersweet strife of modern life, by combining Indie guitar-led rhythms, catchy pop melodies and thought-provoking lyrics, to paint a picture of a 2020 world. Bert's latest song 'Shame' features powerful portraits of 15 men from a variety of ages and backgrounds to 'encourage men to be more open'. Released the day after a second UK lockdown was eased (December 3) and as the year draws to a close, it has a positive message in the face of a challenging issue and at a time when the nation has its back against the wall.
In this interview, Bert gives us an insight into his life as an artist during the pandemic and tells us his thoughts on Rishi Sunak's suggestion that artists should retrain. We learn why music is such a huge part of the UK culture and how vulnerability should be championed and supported.
What made you want to fundraise for CALM?
I became familiar with CALM'S brilliant work through a Music 4 Mental health campaign they were part of in 2018. It was part of an #IAMWHOLE campaign led by Jordan Stephens (Rizzle Kicks) and included performances from some of the UK's biggest artists at The Roundhouse in Camden to raise awareness and money for mental health challenges.
Music has a way of connecting with people on another level and so with the male mental health themes of the track and being a big fan of CALM's work, they were the obvious choice.
Why was it important for you to focus on the mental health of males in this video?
The song originated from conversations I was having with male friends, family and personal experiences of mental health challenges. I felt lucky to have a couple of friends who were able to speak so openly about how they were struggling, but I'd only had those chats with a select few close mates. It made me question why that was and I realised there is a tendency as a man to feel like you need to just absorb pressure and toughen up, especially growing up as a teenager in those formative years.
I think the more we can normalise vulnerability in everyone and encourage openness, the less alone people will feel who are facing these issues.
Why is music a good way to highlight important issues?
To me, music has a way of giving people a voice and connecting on a level that you can't always do with words alone. With social media, artists have a platform which they can use to address social issues which is a great thing. We've seen this year how good these platforms can be for raising awareness of issues and making our voice felt. Music has a way of elevating this further, as it's expressive and can often create a connection that can't quite be described- each listener has their own unique tie and interpretation of that song and why they like it.
Are there any artists that have inspired you to take on these issues in particular?
I grew up listening to bands like The Clash, The Beatles and The Kinks who have incredible melodies but have also mastered the art of storytelling, bundled in with social commentary. They write about universally relatable social issues, portrayed through the storytelling of an individual which is something I like to do in my writing. Modern bands like IDLES and Fontaines DC are doing something similar which is exciting for new music and bands.
Many of my tracks have social themes and observations in them – I think it's really important to capture that as an artist and to connect with the listener and to make your values as an artist understood.
How have you found being an artist during the pandemic?
I have had to adapt – as venues and studios have been closed and we haven't been able to gig in the same way, but I've been doing some live stream shows and focusing on writing and recording what I can from home.
I performed for a #SaveOurVenues campaign for Bush Hall, a brilliant grassroots venue in Shepherds Bush which was facing closure but has now raised enough money to stay open. I also performed for Ray-Ban for a #StayHome campaign, bringing music to people's homes during the first lockdown.
Outside of music I picked up an extra landscaping job to keep things ticking over as well.
Following a tweet from ITV that suggested Rishi Sunak told people in the arts to retrain, we asked Bert Brett if being told to retrain could impact an artist's hard work and mental health.
Suggesting we retrain creates a sense that in a post Covid world, music doesn't have a place, which just isn't the case. Music is also one thing that during lockdown people have been able to enjoy from their homes and share with friends and family.
I know a lot of people who are working new jobs just to get by. It's just a shame that the government hasn't done more to support the music industry which contributes over £5BN annually to the UK economy. There will be many musicians who sadly can't afford to return to music and many venues that have been forced to close – grassroot venues that give developing artists their first platform across the country.
How important is it to address mental health in this climate?
It's more important than ever – 2020 has been the hardest year for generations and many people are really struggling.
Managing our mental health is one of the most important things we can do to cope – just like you would exercise physically, it's important to try to find a balance mentally. Whether it's reaching out to a friend to talk about how you're feeling, or reading a book instead of surfing social media before bed. We are in a climate where everything moves so fast with the internet, social media and technology and so there are a lot of external pressures and perceptions that we are all exposed to that have a big effect on us, sometimes without us knowing. We need to switch off from that world sometimes and focus on ourselves.
As well as raising funds, what else do you hope for people to take away from your latest music video?
More than anything, I'd love for anyone watching to realise that people of all ages and backgrounds are affected by mental health on some level, especially in a 2020 climate and for anyone to feel like they are not alone. If it meant that someone struggling watched it and was able to speak about their feelings to somebody else that would be incredible. But also, to encourage empathy in others to be there with open ears to listen to anyone experiencing similar issues.
We've raised nearly £1000 so far! And now that the video is released and out in the world, I hope a lot more can be raised.
For more information on how to donate visit at Fundraiser by Bert Brett : 'Shame' Music Video in Support of CALM Charity (gofundme.com)
Instagram @bertbrettmusic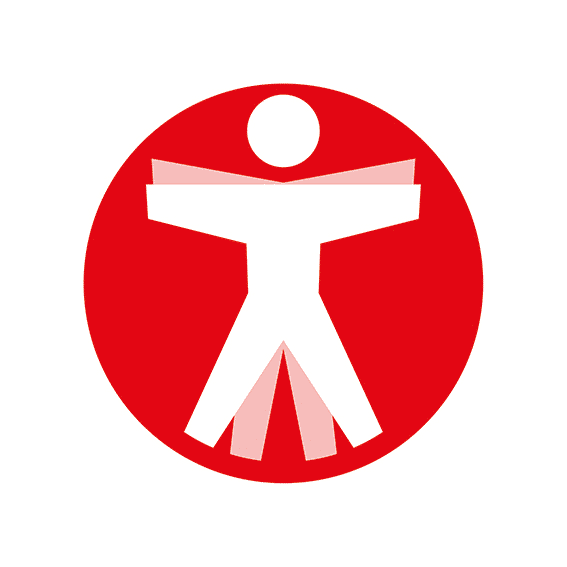 Join The Book of Man
Sign up to our daily newsletters to join the frontline of the revolution in masculinity.