Chris Reilly on Slow Horses
Chris Reilly talks about his appearance opposite Gary Oldman in Apple TV+'s 'Slow Horses', turning to acting at 30, and how his past experiences in a homeless unit has - and hasn't - affected his career. "Acting is the most brutal job I've ever done," he tells us...
Chris Reilly is one of those actors who just oozes a certain classic charisma. Not the classic Hollywood leading male posturing, you understand, he belongs more to the alternative history of screen icons belonging to the antiheroes, like Robert Mitchum and Lee Marvin, Ernest Borgnine and John Cassavetes. The ones who had real life experience in their eyes, something missing from most of the dewey-eyed pretty leads who got to screen kiss the girls. Not that Chris would agree – as you'll see below, he's far too savvy to indulge any simple reading of how a difficult upbringing in Glasgow could fuel his growing career, or indeed hinder it. The way he sees it, acting is a level playing field and everybody, wherever they're from, has to work their arse off to get anywhere. Still, his past firstly spending a good part of his childhood in a Glasgow homeless unit and then returning to run it as an adult, until he left it at 30 to take up acting, is pretty unique and inspiring. Not in a rags to riches way, as such, more like how you can achieve remarkable things at any age, if you're willing to be flexible, operate with humility and work that aforementioned arse off. Chris won a BAFTA Scotland award for 'The Last Post', and can now be seen in Apple TV+'s new spy drama 'Slow Horses' alongside Kristen Scott Thomas and another great antihero, Gary Oldman. We spoke to Chris on Zoom while he watched the sun come up in Los Angeles, and spoke to him about the excellent series, his experiences working with Oldman, and his pre-acting career. He's some guy, and the real acting deal.
Slow Horses – can you tell us who you play and how you got involved?
It seems like years ago when I became involved, because we had a long process that started before the pandemic. I'm playing this internal bully boy called Duffy – if the spies aren't doing what they're told, then I make sure that they do, or that they disappear. Which is quite an interesting premise for a character. But the whole series is unusual, a real world look at spies, and what happens to spies when they're not very good, or are seemingly not very good.
How was it working with the amazing cast? 
I knew Jack Lowden from a couple of bashes, and he's a lovely guy. Kristin Scott Thomas, I've always admired, and it was lovely to work closely with her and feel the real ice that she can turn on. She's a real character. Gary Oldman has always been one of the actors that ever since I can remember, I'd watch his stuff and think, 'I wish I could have a career like his.' There's this skill that he brings to bear on things. Meeting him was really a pinch yourself moment and I got to know him well enough that he talked me through some of the performances that he's done – it was just a lovely, lovely, extra aspect of the job. The director is James Hawes and I sometimes felt I was his whipping boy because he can be quite short [laughs]. I admired his detail, he's very meticulous and that's not the usual thing for directors these days, a lot of times they want to skip over things or be fast and loose but this guy is stunningly detailed. The writer Will Smith, who was doing the adaptation of the books from the author Mick Herron, the stuff Will was giving you in terms of changes was brilliant. So it was a banging job – it was really, really cool.
Are you learning on the job all the time, picking stuff up from people like Gary Oldman?
I wouldn't do it if I was jumping in for a couple of days and just supporting their performance. And I'm confident enough in my own abilities and process. But in terms of picking up tips I did actually get a huge amount from Gary. And that was more by osmosis by working opposite him on the scenes that we've done. And the beautiful feedback that he gave me on occasion when we were talking about things. I did ask him one or two little things but he gave me more than I would have asked for. He just told you stuff and you learn things like how to conduct yourself, how to serve the story, how to really be a team player – that's what he brings, I think, because he is such a team player he really just encourages everybody. Because if the top man' a team player, you've got to be.
Who were the actors that made you want to move into acting?
So my three favourite films, in order, are: A Prophet. Then I would say Cool Hand Luke. And then Top Gun. When I say Top Gun amongst actors, they'll say, 'what are you talking about?' But I love popcorn films, I love entertaining films and I think our duty as actors is to entertain people. With my favourite actors, most of them are men because when I was a kid I wanted to be like them. Gary was definitely way up there alongside people like Paul Newman and Robert Redford. But actually there were two main people: Andy Serkis – I saw him perform as Van Gough and I thought, 'I wish I could do something like that.' I had started working at acting as a hobby then and I thought maybe I can. And then I saw Indira Varma in Rome, she plays Kevin McKidd's wife in the first season. Spoiler alert but she kills herself, she falls off this bannister and it caught me there in the throat and I thought, 'Wow.' It was just an amazing moment. Those were the two people that made me want to act and I was 30 when I decided that. I never knew it was available to me. I was running a business that was very work intensive at the time. And I just decided that I needed a hobby to get my head out of it. So I went and found amateur dramatics, and from there, I started getting involved every single way I could, backstage, in front of stage, and then I was fortunate enough to get an opportunity with drama school. I went there, graduated in 2009, and I've been an actor ever since.
Did you always have an inkling towards acting when you were growing up?
I would always have an outlet – I would paint, I would draw. I was academic as well, and my family decided I should pursue being an academic. So the thought about acting never occurred to me. I did actually have an audition organised for me, in the second year in high school, but I never went to it because I was going on holiday and just couldn't be bothered. But when I found it, it was like I could do nothing else. It was a real narcotic thing, almost, because what it did was allow me to analyse a lot of the hurt that I'd had growing up. It did it in a really positive way and almost turned it into an advantage. All these really terrible things, suddenly I could use them and do something good with them.
So it was that cathartic thing for you to work through different psychological states that you'd experienced?
Well me and my friends, we came from very little. I've always worked hard in life. I've always had jobs, I've come in contact a huge amount of people. So those characters that I came into contact with, who were having a rough time, or maybe the rough times that I was having with my family, you can really use those. I grew up in homeless unit of sorts, so I met literally thousands of people who were at the end of their rope for various different reasons. In analysing those cases, you can relate directly to it. And it's first-hand knowledge of people in crisis from all different walks of life. You see them go out of it at various tangents, whether it be down into nothing and oblivion, or whether it be be up into great things and back to where they were. It was a stunning school, basically for any actor. In that respect it as really great for me. All it is, is that I had all these experiences, and I didn't know how to make the best of them, and acting and portraying these characters was a good thing to do I think.
And you were working at a homeless centre before you took up acting?
I returned to it, I came back to it. It was a halfway house I grew up in from the age of 10 to 16. And then I returned to it, and turned it into a new type of housing support service. There were certain categories and the category for our service didn't exist. We wanted to run a house where you're free to fail as long as your failure doesn't negatively impact others. And we took people from all walks of life with all different types of issues associated with homelessness, so that people didn't necessarily get caught in a rut.
I interviewed someone who had been homeless recently and they said they'd completely lost their personality and had to rebuild it, was that something you saw?
It's a numbness that sweeps over people, a numbness and a lack of awareness almost, that pulls them back from where they actually are. And it's such a horrible thing to watch, because they feel totally dehumanised. And all you can do at that point is to be there quite gently and not force the situation. And then comes the sign-posting and then comes the structure, but it's a process that you can't rush and everybody has a different timeline. But it's horrible. To see a human being value themselves less than other people might, it's just rotten.
Have you met any barriers because of your class in the acting game? It seems like quite a posh industry.
No, every person that I've met that has been in a job, deserves it. They have worked hard. A posh person cannot help being posh, anymore than anyone else can help where they're from. It's more about how people conduct themselves, how they enter the room and the quality of work, that's what I'm concerned with. I have friends from every walk of life. I've been made to feel unwelcome on a set, but it's nothing to do with someone's class and completely to do with someone's insecurities. And you can either access that insecurity and help them along with that, if you understand it, or you can take umbrage to it, and you can create a situation where work becomes unworkable. Any bad behaviour, I think, is insecurity. Including my own! That's why I can identify it in people, because anytime I've behaved badly, is because of insecurity.
Have your past experiences been a good grounding for your career though?
It's always a fight. I mean, you have to put your shoulder behind the wheel, there is nobody giving you anything. But that's as it should be. Nobody's giving you a thing, and you have to audition, you have to sing for your supper. So it doesn't do me any favours, as such.
How do you deal with rejection in the acting world?
It is the most brutal job I have ever ever done, because they are literally saying no to you. You can walk away from that to a certain extent and say, 'Well maybe they needed somebody taller or smaller,' or whatever it is. There's no disrespect if you like, but really people are just too busy to get back to you. The net is spread so wide at the moment, and it's great that everybody has an opportunity, but they don't feedback and it is very, very tough on the head and on the heart. I have a couple of younger people who I work with and the first thing I say to them is, 'Are you sure you really really want to do this? Because it is mad, mad hard.' There's no guarantees, even if you're very, very talented, that you're going to get anywhere. The value of this job needs to be in doing it, and if you don't get value from it, nourishment, if there's no reason to why you're doing it, then please don't. If you're waiting for it to give you validation or if you're waiting for it to make you feel better, it will destroy your life.
How do you kind of look after your mental health?
I exercise because I have to. If it wasn't for that, I'd probably be about 40 stone. I love time with friends and family. I love taking my dog out. I live in Glasgow. I used to live in London and I have friends in London, but my childhood friends are in Glasgow and so they just look after me really. If I'm feeling bad or whatever, I'll pick up a hammer and a tool belt, and go work for a day, you know. Acting is not the biggest pressure I have in my life. I've got a parent who lives with me and that's probably just as hard – she's a nightmare! Last year she moved in with me because she was sick, and the minute she moved in she said, 'I don't want to live with you anymore.' [laughs]
Just going back to sort of slow horses, what do you hope that people will get from this series?
The show's great, not because I'm in it, but the performances are of the highest quality. I mean, the budget was huge. We took a long time to do it, and had a huge amount of time to get it done right. And it's from a series of books that are amazing. People are going to love this show right from the start?
How do you know when you're on a  high budget show? Is it the catering?
It's the standard of people that turn up to do the job. I mean there were days when you'd be looking across seas of extras and police horses and two helicopters. And you're like, where did they get the money for that? But it's the quality of people who turn up to do the job.
Did you get a chance to enjoy it in a schoolboy kind of way, of how cool it was?
Yeah, we had a stunt coordinator who let me drive a car stupidly fast. There was a day where the director wanted me to be hanging out of a helicopter for a whole morning. That was amazing. Just taking off in this helicopter.
That's a bit Top Gun right there…
James Hawes, the director, we had a bit of a funny argument. The helicopter landed, and I use an English accent in the job, and I pronounced something the wrong way, I was doing it wrong. And I thought it was actually the way I thought it was, and I said so from the helicopter he was like, 'Shut up and just say it like that!'. I really loved James, he was funny in a very throwaway manner. He just didn't suffer my questions!
If you could play any Gary Oldman role, what would it be?
Mason Verger from Hannibal. I don't think he gets enough credit for that. I would never have asked Gary to do this, never in a million years, but we spend the whole night doing this scene together and we were chatting about various different things. And then I kind of let something slip about that role in a casual way, where you flatter somebody but don't make it feel too awkward. And then 10 minutes later he did the voice in the back of the car, in the dark! It was creepy, it made my skin crawl. His performance in that was stunning.
Slow Horses is on AppleTV+ now. 
Follow Chris Reilly on Instagram: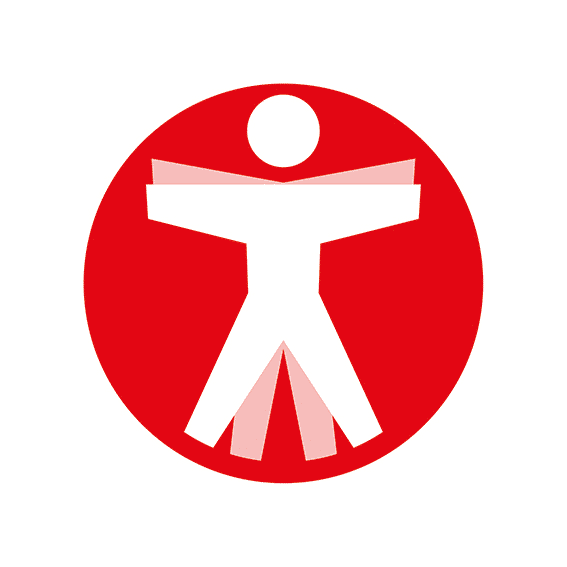 Join The Book of Man
Sign up to our daily newsletters to join the frontline of the revolution in masculinity.