The return of Cornershop
Tjinder Singh on Cornershop's first new album in eight years, 'England is a Garden', a triumph over personal issues and the passage of time.
What a band, what stalwarts of quality, of musical endeavour, of tracing a history of the country that is very different to the party line. Tjinder Singh and Ben Ayres, along with a broad cast of musicians, have made Cornershop a constant source of joy and political insight since their early days of self-produced cassettes, start-up labels, and mixing genres from back 'when indie was indie' in the early 90s. They are now about to release their ninth album, 'England is a Garden' which is up there with 90s commercial peaks like 'When I was Born for the 7th Time' and 'Handcream for a Generation'. In fact it arrives in early March with impeccable (though as we'll learn, unforeseen) timing, as it lyrically prises the lid off a society with racism still lying under rocks all over the 'Garden'. As befitting this band, the barbed commentary is delivered with a jaunty psychedelic adventurism that is completely irresistible. Lead-off single 'No Rock: Save in Roll' may be the ultimate rock n roll mash up reminding you of everyone from T-Rex to Neil Young to ZZ Top. We grabbed a word with Tjinder to find out more about the album and how it's long gestation was partly necessitated by him dealing with some mental health issues, and what still motivates Cornershop to keep on keeping on…
How did you approach this album, what did you want to do with it?
We knew we needed a strong album. We knew the climate when we started it wasn't right for us, so we took our time. Also I wasn't too well at the time, so the way it was written was a little different than in the past when my lyrics were the navigator for the songs. This time we worked from musical ideas. We started it about 2 years ago and we had about 20 songs quite far down the line so we stuck with those. But it took a long time.
What kind of musical directions did you want to explore?
We didn't want to use too much technology, we didn't want to put too many things on it like we have in the past, we wanted it to be in one motorway of music. Have a few things within that but one motorway of music. Less samples, and not use any named person, because we've used a lot of collaborators in the past.
In the end we did use different layers when we run out of enthusiasm. So we might work with a violinist or clarinettist, and we needed backing singers towards the end. We worked in London at my studio or a studio in Bristol, and we ended up finishing the mixing in France. But everything that there was, was protracted.
Was that frustrating?
On the one hand, there were times where my wife thought this album is never going to be finished. It was not ideal. But in other respects you have to just wait and see. If you have to wait for lyrics you have to wait for lyrics, you cant just magic them up.
What got you going on the lyric front?
There was a time when I sat down and concentrated just on that. Before then, if I had a vocal line or a chorus or just one word and then I would sing quite a lot of things with enthusiasm but not with words, just mumbling. When I moved away from that mumbling the songs seemed to go away. In the end you get more of the balance. I was a bit worried about it, when you have had songs for a long time, you tend to be precious about what you've got, so to add to them can be quite difficult. It sounds a bit anguished but luckily the end result doesn't sound anguished!
No it doesn't at all. The first single for the album is a case in point, 'No Rock: Save in Roll' is a very great, nostalgic kind of song.
Well I think we've done a few of those type of songs like 'Lessons Learned…', but this was one where the chorus was there first and I liked the idea of the title being quite biblical. As it's about rock n' roll it goes into elements about California, the industry of where heavy metal was made in the Black Country, and an element of moving forward, bike noises within it. It has the different types of rock that the song pertains to but the guitar makes it different to others people's rock entirely.
The album looks at politics and racism in England, as you have always done – but does it feel like a timely moment given what's happening in the county.
Yeah it was kind of a pre-empting of what would come to pass. There's many ways it could be taken. 'England is a Garden' – musically its upbeat but politically it's about the way people hide and lie.
We seem to be quite lucky because people are talking about timing, but we didn't particularly mean it to come out at any particular juncture, and in terms of the timing we've always written about politics and most of the time we've been ahead of our time in the past. This time because we've taken it easy, we're right on time.
Do you ever know how well an album will do before it comes out?
I don't think you can ever really know. The reception of the single has been a strong but we didn't know how it was going to go down. Everyone thinks the single is optimistic and upbeat and we hope the general public think that too.
In the early days did you have a more competitive or different approach to releasing records?
When we first started out we recorded on cassettes, then when we started on Wiiija records that was a very active time when things were changing day by day, and we were part of the riot grrl scene. Then it mellowed out with the Asian music scene of the 90s. [Breakthrough album] 'When I Was Born For the 7th Time' was a much bigger thing in a much bigger studio…basically it always changed for us.
Competitive? We're competitive with ourselves, we want to put things out that we are happy with and that other people will like. We're also now into thinking about the catalogue because it's making a story. In the back of our minds we're thinking about what will be the next episode.
That must be one of the nice things about being around for a long time, to follow the story…
I think it is yeah, and because we've always thought about the artwork as well as the music, we've not had a generic style its always changed and that's made our story quite interesting in itself.
Personally how have you found being in a band for that long, with the highs and lows and the risk of burnout?
When we first started this album there was an element of burn out, and that was an element in why the lyrics weren't coming out as readily as they had in the past.
It's been a few decades now and as much as we think we're quite young, we're not. Why are we doing albums because our kids can play instruments better than we can. That's when it becomes psychological, and you have to think you can carry on because the way you do it isn't about the finesse, its about the difference and the things around it that make it unique.
The long run is quite difficult. Most of us have had families, and geographically now, people move away and things become generally a bit harder as you get older. You have to accommodate people a bit more and take a bit more time. I think overall we've been quite lucky we've not been struck by, touch wood, tragedy, we've been quite lucky as a group of people.
Have you been doing any looking back about the man you are today, where you came from and where you are now?
Yeah that's one of the nice things about having kids, you have to go back and look through life through the prism of what you went through. That reflection reminds you of the past and gets you ready for what your kids are going through. I've got two boys going through teenage stuff and that's probably the hardest part of parenthood, because it's a letting go process and that's difficult.
With my growing up, we lived in a culture where embarrassment played a big part, so you kept yourself straight, not trying to embarrass yourself or your parents, or the people you knew because the community was like that. I don't think there's that push and pull nowadays. I find it quite hard that my kids are in London and can do whatever they want, they're very lucky. It was very, very different for me. They're mixed race but a big element of my upbringing was the racism, was the powerlessness. In a away we're coming back there now, to the powerlessness that we thought we'd left.
What would you like people to take from this album?
I would hope they listen to the whole thing, there's a lot on it. It's over two vinyls for a start, and it's got segueways to give it feel like a complete song. The songs are every varied, I'd like them to think it's a journey and a very weird experience. The artwork itself has a lot of liner notes about the group as a whole. We went for the old sense of a record, where people can look at it, read it, unfold it, use it as weapon if they want and listen to it.
In terms of a new audience I think its upbeat enough for them to get into it, and it'd be great if they got into it that they'd want to go into other gardens of the past. We've always seen the connection of the records and have always wanted people to open up the garden gate of one and go into the other.
England is a Garden is out on March 6th – Cornershop.com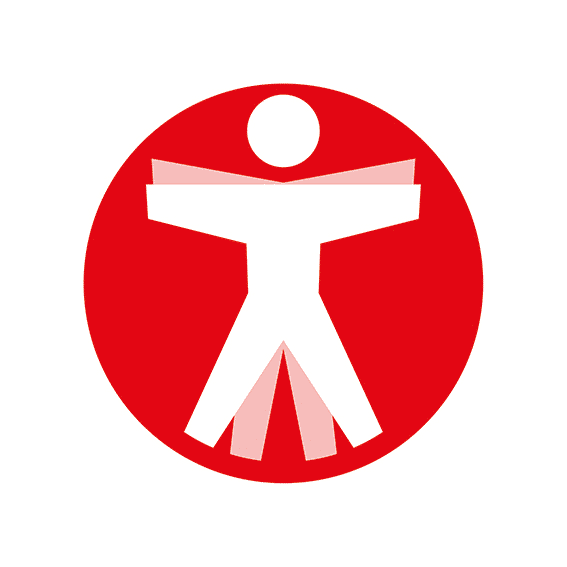 Join The Book of Man
Sign up to our daily newsletters to join the frontline of the revolution in masculinity.