The Musical Hit About Mental Health
Dear Evan Hansen is the high school musical you actually need to see. After conquering Broadways, it's hitting the West End, and you won't want to miss it. Its writer Steven Levenson, tells us more...
Dear Evan Hansen is not your obvious musical smash. It's the story of an anxiety-riddled high school outsider whose therapist advises him to write nice notes to himself, which of course ends up in comedic misunderstandings as well as tragedy; mental health and suicide hang heavy over the story. And yet, it has proved a box office hit on Broadway and won two armfuls of Tony Awards. Now it has transferred over to the Noel Coward Theatre in London giving us all a chance to enjoy its many delights and insights into the states of mind of young adults. We spoke to one of the show's writers, Steven Levenson, about its creation and reception, as well as his other writing work…
Can you tell us about Dear Evan Hansen and your involvement with the transfer to the West End?
My fellow authors, Benj Pasek and Justin Paul, and I are beyond thrilled to have the show on the West End – for all of us, it really is a dream come true. We have been involved with the production from the start. We began the casting process almost a year ago, traveling back and forth to London for auditions, and we have an absolutely incredible company of actors, some of whom will be familiar to a West End audience, and others who just graduated drama school in the spring, for whom this is their first or second professional production. As we near opening, we are all headed back to London to see the final few rehearsals and some early previews.
What can you tell us about Evan Hansen?
Evan is a 17 year old high school senior who suffers from debilitating anxiety. He is someone who is both desperate to be noticed, and terrified of actually being seen. He lives a lot of his life in his head – longing for connection, for a family, for a sense of belonging. Over the course of this story Evan will find himself in a situation where he can get all of those things, but it will come at a very high cost.
How have people responded to the story of him? Why do you think it has struck a chord?
I think the show speaks to different audiences, and different generations of theatre-goers, in different ways.  A lot of what our story is about is parents who don't really know their kids and kids who don't really know their parents. I think we are living in a moment where so many of us feel disconnected and isolated from each other in myriad ways. This is a story about people who are able to find a way to forge the kind of connection we all seek – but it's a tenuous connection, and one that ends up coming with plenty of unintended consequences. I think all of us can relate in one way or another to that desire to connect, and the story forces us to ask ourselves whether we wouldn't feel tempted to do what Evan does and tell what begins as a single white lie in order to feel just a little bit less alone.
How do you think it'll go down over here? We Brits love American high school films, so can we expect something akin to that lineage?
We are very excited to find out, but the short answer is: we have no idea. It's really thrilling and terrifying to be putting this on in the West End and to see how audiences in the UK respond.
Benj, Justin, and I certainly love those American high school films, too. And like those movies, Dear Evan Hansen is ultimately a coming-of-age story about what it means to grow up. The difficulty and awkwardness and pain of growing up, but also the humour and the joy and exuberance of it.
What were you like as a high school student?
I was a theatre kid, which should probably come as no surprise. I acted in all of the school plays and musicals. I loved being part of theatre, and I really found a community and a home there.
Fosse/Verdon was absolutely brilliant, we are fans. What were the key challenges in writing it?
We knew from the beginning that there would be quite a few challenges in telling this story. Probably the most obvious challenge was figuring out how to tell the story of Bob Fosse in a way that would be different and unique in light of the fact that he already told that story so memorably, and so brilliantly, in his film, All That Jazz. The way we responded to that challenge is by choosing not to tell the story of Bob Fosse, but instead the story that Bob himself left out of All That Jazz – the story of his romantic and creative partnership with Gwen Verdon. I don't think it was an accident that he kept that story out of his movie, because it's a story that directly challenges his own mythology about himself as the auteur who was responsible for every single aspect of his creations. We wanted to take that story, the story of Gwen's role in the art that bears Bob's name, and bring it out of the shadows.
The other big challenge was how to tell the story of a charming, brilliant artist who could also be an incredibly toxic, abusive, and destructive person. Bob was someone who treated the people around him often quite poorly, to say the very least. We had to figure out how to tell that story in a way that both didn't feel like the version we've all seen a million times before, and also in a way that allowed us to understand the character without ever slipping into glamorising, or in any way excusing, his behaviour. We wanted to leave it to the audience to decide for themselves who this person was, and the even trickier question of what to do with the work he left behind.
Is it more difficult to bring the stories of real people to life, in that viewers already have certain expectations?
There's definitely a challenge in telling stories based in real events, but there's also a great freedom within those constraints, because we already know the skeleton of the story. We know what musicals and films Bob was directing in any given year. We know what performances Gwen was giving. We have the facts and figures at our disposal. Our job is to fill in the rest, to get inside those rooms that aren't in the biographies and that we can't access otherwise. With the story of real people, and especially celebrities, the public part of their lives is written for you – the challenge, and the opportunity, is to imagine what might have happened in the moments when no one else was watching.
How do you find working for TV?
I love writing for TV. It's a lot like writing a musical, in that it's an incredibly collaborative medium. It involves figuring out how to combine your vision with the vision of other artists to make something that can be greater than the sum of its parts.
Is there a common thread in what you write about? A certain aspect of humanity that fascinated you?
I think I'm always drawn to complicated, idiosyncratic, interesting, damaged people. Which is probably a pretty good description of all people, I suppose. I like exploring why we do the things we do consciously or unconsciously. I like digging into characters that aren't one dimensional, and that require some excavation. I like characters that aren't necessarily immediately loveable or even likeable – characters with whom you may have to struggle to really find the humanity. That struggle to understand and to empathise feels like a worthwhile one, in writing and in life.
What other projects can you tell us about that are coming up?
I am currently writing the screenplay for a film adaptation of tick, tick…boom! which was a stage musical written by Jonathan Larson who later created the musical Rent. Jonathan died on the eve of the first preview of Rent, and never lived to see the enormous success that it became. He wrote tick, tick…boom! five years before his death, and it's an autobiographical story of what it's like to be a struggling musical theatre composer in New York City in 1990, when you have so much to say, and no one is interested in hearing it. Lin-Manuel Miranda, who brought me on board to write the script, will be making his directorial debut with the movie, which we're doing for Netflix.
Like Fosse/Verdon, it's the story of a legendary figure in theatre history but, in contrast to Bob Fosse, Jonathan Larson's genius was never fully celebrated or realised until after his death. So, it's a very different kind of artist's story.
What's your take on the debates around masculinity and toxic masculinity today?
I think the most important thing to say about those debates is that they are long overdue, and thank goodness they're finally happening. In making a series like Fosse/Verdon, you quickly understand that the kind of behaviour that we are talking about today is not some kind of new phenomenon. It's something that has been accepted and allowed at the highest levels of our society for a very long time. I think it's great that we are now talking about these things openly and not allowing predators to hide in the shadows.
Do you think real change is happening for men in society? And as a writer, are you conscious of trying to deal with such matters?
I think it's difficult to say where we are as a society when you have the #MeToo movement on one hand, and Donald Trump as president of the United States on the other. I think we are living in a profoundly divided, almost schizophrenic, moment. Things are changing for the better in some aspects, and then in other ways it feels like we are actually going in the opposite direction. I think we may not know where we are for another few years and can look back and have some perspective on it. Right now it feels like a constant whipsaw between these two extremes, and it feels like the more we chip away at certain kinds of behaviours and attitudes, the more those behaviours and attitudes reemerge in other areas of society.
I am not super conscious of writing about these matters. But the mysterious thing about writing, of course, is that the world we're living in – the contradictions and the crises – tends to come out on the page whether we are conscious of it or not.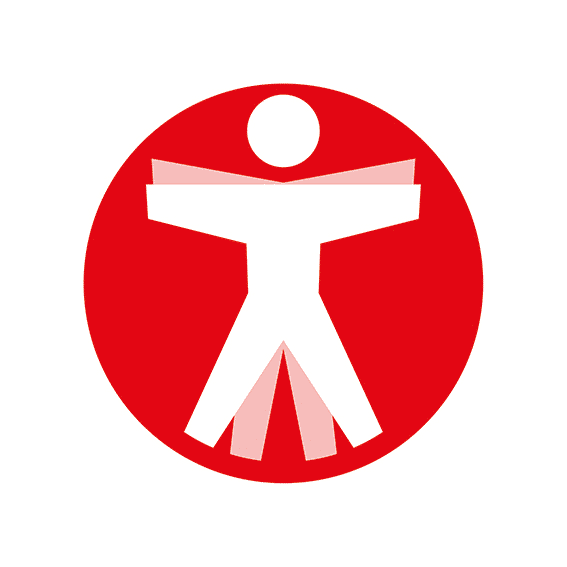 Join The Book of Man
Sign up to our daily newsletters to join the frontline of the revolution in masculinity.