Ewan Horrocks on Roman Empire series 'Domina'
Ewan Horrocks is the Halifax actor who landed his first role in Sky's Domina and spent lockdown year working in Rome. Not a bad start...
Ewan Horrocks is the Halifax-born actor who is currently breaking through into the big time thanks to his role in Sky's new series 'Domina'. The show is a look at the Roman Empire through the eyes of the women involved, focusing on Livia Drusilla (Kasia Smutniak) and her rise to becoming the first Empress of Rome after the assassination of Julius Caesar. Amidst all the scheming and intrigue, she's motivated to get to the top to obtain power for her sons Tiberius and Drusus, the latter played by Ewan. It's a great role in a great show, and was Ewan's first professional acting gig. We caught up with him to find out how he enjoyed the experience, what filming was like during Covid, and what they make of his burgeoning career back home.
Can you give us an overview of Domina?
Domina's about Livia Drusilla and her rise to power. It's the story of Ancient Rome through the women's perspective, during such a male dominated era. It's very political it's about scheming, and back stabbing to save your own skin.
I play a character called Drusus, and in the beginning of the series I'm 13 years old. He's the son of Livia, and he's the golden boy, a stereotypical Roman. He wants the glory and the power, and goes on a journey from a young boy to a young man in his storyline in the series.
Was the filming interrupted by Covid?
Yeah it was. I was called out in Dec 2019, and we stopped filming around March when the first lockdown happened. We went back in the summer and finished in Sept 2020. It was a long time shooting but I had the most fun, it was amazing. Especially to be working in lockdown, how lucky could we have been?
Where were you shooting?
We shot in Rome, in the sun in the summer, so we were absolutely spoilt.
Were you filming under restrictions?
Yeah the second time we went back it was all socially distanced, and you had to wear masks. When we came to work there was this tunnel you walked through and it sprayed you with sanitiser. You had to turn around and be sprayed. It was crazy. But Sky were really on it, and we got through it.
Did you do research into the period or watch any Roman epics?
I actually didn't know much about the era. I'd seen Gladiator and things like that, but the way we got prepared was we had these packs from historians giving us all this information about the era and our characters. Because we're playing historical figures, we wanted to make it as real as possible. It's the people that the audience like to watch, if you get invested in the people then you want to continue watching whatever happens. We tried to do it justice.
The cast is great, were you looking for tips from them?
Yeah completely. This was my first job and to be a 17 year old Yorkshire lad in Rome with professional actors was a dream come true. I was very much taking notes and seeing what people were doing. We all got on really well, they all made me feel welcome, not new but a part of the cast.
Was the first take you did daunting?
Yeah I remember we shot a scene in this indoor recreation of a Roman temple, and I was in the whole costume and had a wig on at the time. I remember the first take I was like, 'this is it, this is happening, it's going to be out there forever, I've got to ace it.' And then I remember coming out of that first scene and thinking. 'that's it, the first step.' it was surreal. And then once you start it you don't want to leave.
Did you have much down time in Rome?
Yeah the first time we went we were given scooters to go across the city to see all the tourist attractions – it was important because some of the characters in the show built those things, this was where they lived. We got to know the surroundings and it felt very authentic on set as a result, that we were doing it in the right way.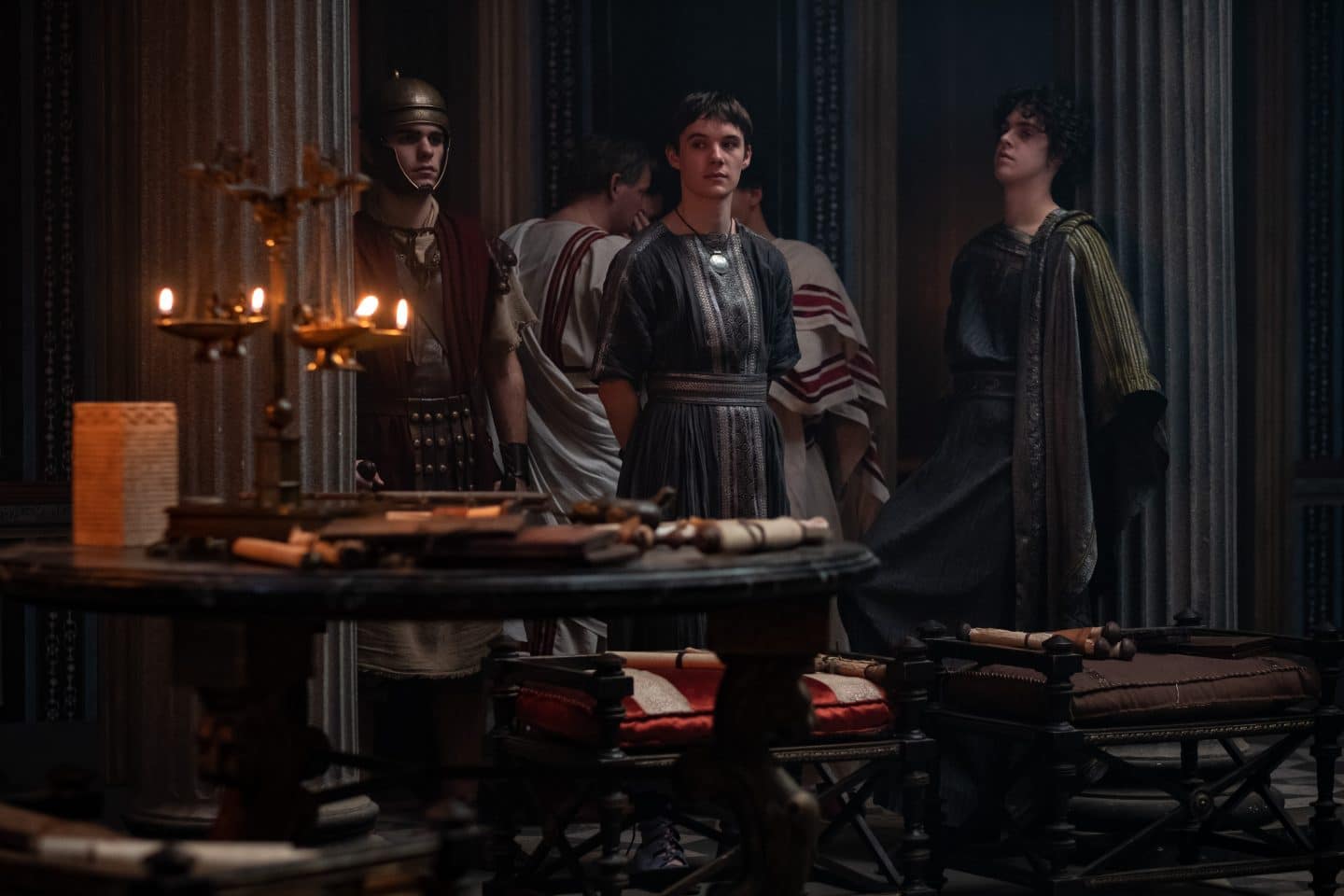 How did you first get into acting?
I'm from Halifax, and when I was 11 to 16 I was doing local amateur theatre and it made me think this career is what I want to do. But because I'm from a small town with not much going on in terms of acting I really needed to branch out. I went to an acting school in Manchester, got picked up by an agent, and here we are…
That was easy!
I make it sound so but it wasn't, there was a lot of auditioning. But I've been very fortunate for Sky to give me this break at such a young age.
Do you have much support around you as a young actor in these big productions?
There is a lot of support. The idea of working in huge studios does bring pressure but everyone on the cast and crew took care of me. I lived with one of the actors in an apartment for a few weeks and he was like my older brother.
Who were your acting heroes growing up?
As a kid I was obsessed with Harrison Ford, Johnny Depp, those big characters. When I started to take it more seriously I watched Marlon Brando and Leonardo DiCaprio, and realised they had something about them. Marlon Brando is the one I'm most obsessed with, I've got a book on him [holds up 'Somebody: The Reckless Life and Remarkable Career of Marlon Brando' by Stefan Kanfer], but they've definitely helped inspire me to do this profession.
How did you get into your character on set?
I think it's when you get the costume on and your hair done. Once I had everything on I'd go back to my room to read my lines but then I'd put the script away and just look at myself in the mirror. Just look at myself and what I'm wearing and think, 'right.' Then they'd call me to go to set and as I'm walking there, I think that was when I was really getting ready. You have a bit of rehearsal, then its 'action', and you get into it, you change. That's what I've experienced anyway. Somehow through all that I change into Drusus.
What's kind of roles would you like to do in the future?
I've got to take it as it comes but the dream is to be in an American film. To play an American and to be in their film industry is the top of the game for me, really. I don't see why I can't aim for that, for the best, and that's what I'm trying to do. I'll keep working hard and hopefully it'll pay off one day.
How are your family with all this?
They're chuffed. I don't come from an acting background so it's all new to us all but my parents and sister are chuffed. Gutted as well, because they wanted to come to Rome to see the sets but couldn't obviously because of Covid. They're a bit frustrated but really proud of me.
What have you learnt from last year?
I've learned more about myself. When you get the opportunity to play someone else you learn the distance between what they did and who you are. And I realised when I was away how much I missed my family. In the summer my family had a week holiday without me, that's the first time that happened and it really hit home. So I've learnt what's important in your life.
Have you made the papers in Halifax yet?
No I haven't actually. I did as a kid for one of the plays I did, when we did 12 Angry Men,  and I played Henry Fonda's character. It was the only time I've been in the Halifax Courier. Maybe one day it'll happen again.
Domina is on Sky Atlantic now.
Follow Ewan on Instagram: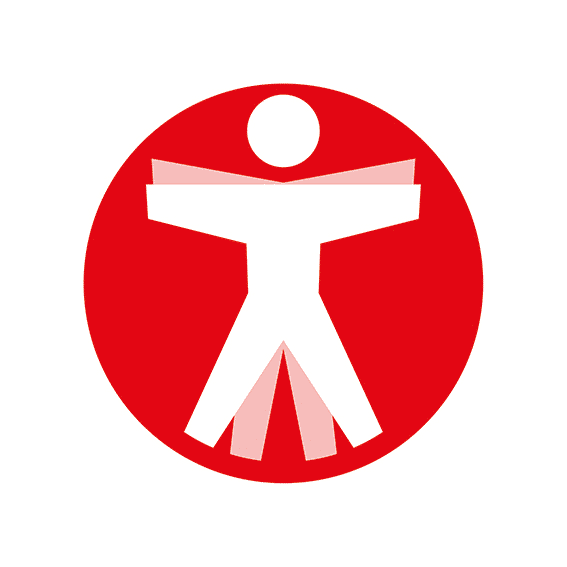 Join The Book of Man
Sign up to our daily newsletters to join the frontline of the revolution in masculinity.