My Influences – by Iraina Mancini
Singer-songwriter and DJ from Soho Radio, Iraina Mancini, guides us through some of the inspirations behind her excellent new tune 'Lovers in the Dark' and its accompanying video...
1. 'Harley Davidson' – Brigitte Bardot
I've always loved Brigitte Bardot, I mean who doesn't? I've been spraying a bottle of Elnette and back-combing my beehive since I was a teenager and my love affair with her has never stopped. This 1968 'Harley Davidson' record from her album, 'Brigitte Bardot Show', is no exception; the cool confidence she exudes is something I've always wanted to recreate in my imagery and sound. It's the attitude she has in this video rather than the skin she is showing, which I think French girls do really well. It was written by Serge Gainsbourg, and in my opinion everything Serge creates is effortlessly cool – his rhythm section is always dirty and sleazy, but with a sweet pop melody on top, the perfect combination in my opinion. I borrowed my friend's bike for part of my video and worked with an amazing stylist that started the vintage label 'Hazydayz Vintage' – I strutted around like Bardot for the day.
2.The UFO Club, London
I've always wished I could step back into the UFO club in the 60s and see Pink Floyd play. The light shows are iconic to that era and create the most beautiful colours and silhouettes. I've always wanted to experiment with projections and oils so when working alongside Marc Swadel my video director we decided it would be a great idea. We created a tonne of artwork to throw on to me and my band and didn't know until shoot day how epic it would look against us and a white wall. It was literally like magic and the video came alive. There is something totally hypnotic about the oils, it almost takes you into a trance like state. I can only imagine being in the UFO club in the 60s, feeling like your being taken off into another world.
3.Urge Overkill – Girl You'll Be A Woman Soon
This song! It's originally by Neil Diamond but I love the Urge Overkill version. Other than being in one of the best films ever made, 'Pulp Fiction', its always touched me. I love the way it builds and builds the tension, it has a real Morricone vibe, this desert strut. It was one of the songs [producer] Jagz Kooner and I referenced when we were building the song up in the studio. Apparently Tarantino found this song crate digging in UK when filming the movie and fell in love with it. Someone once described me as a DJ Tarantino would love ..Tarantino if you're out there and its your birthday party soon, you know who to call!
4.Vampyros Lesbos
I have always been obsessed with 'B' Movies and this has got to be up there as one of the coolest. I remember first seeing this when I was younger and falling in love with the visuals and soundtrack. I love the spooky sexiness and psychedelia of these kind of movies. I wanted the video to capture a slight Hammer horror feel to it, which is why the pink and green camera gels work really well. The song is pretty desperate at times so towards the end I kind of give an almost crazed performance – that was all a tip to these films. Jagz and listened to the Vampyros Lesbos soundtrack a lot when writing songs together. He has the coolest record collection and when I was at his studio I fell in love with all the film soundtrack covers. I knew at that point the visuals for me were just as important as the sound. I spend just as much time on the music as I do my artwork and videos and can be a total perfectionist. Every part of me goes into putting out a song and I usually visualise it all in my head before I begin.
5.Ye Ye Girls of the 60s
I love the Ye Ye Girls of the 60s – Jacqueline Taïeb, Francoise Hardy and Sylvie Vartan are a few of my favourites. That sugary sexy sound the girls had is something that inspired me with 'Lovers in the Dark'. The song is a big love ballad about two people who know it's time to move on but can't let go. I'm saying let's end on a high and celebrate each other, rather than end in sadness and pain. I have always enjoyed an element of drama, I'm a hopeless romantic and perhaps that's why the French have always resonated with me. Jagz and I wanted to show the theatre in the song, and worked closely with a string arranger/composer Ben Gordon to build the lushness on the choruses and middle 8. For the rhythm section the instrumental duo 'Sunglasses for Jaws' – David Bardon and Oscar Robertson – played a Serge Gainsbourg-style dirty groove.
6. Scott Walker
I wrote this song with a friend and long time collaborator of mine called Charlie Turner, and we were listening to a lot of Scott Walker at the time. I've always loved his melodies and orchestration on his records. I feel like I've stepped into a technicolour dream when listening to his music. I want people to escape when they hear my songs and taste a bit of that old timeless storytelling that we used to have in our music. Charlie and I were going through a bit of a reflective time on our previous relationships and used to meet up and drink wine and write together. I love that about writing music, its a sort of therapy and out comes these beautiful little ideas that become songs. Those songs then can become therapy for other people and round you go, touching and sharing with each other. I don't know anything else that is that powerful so quickly.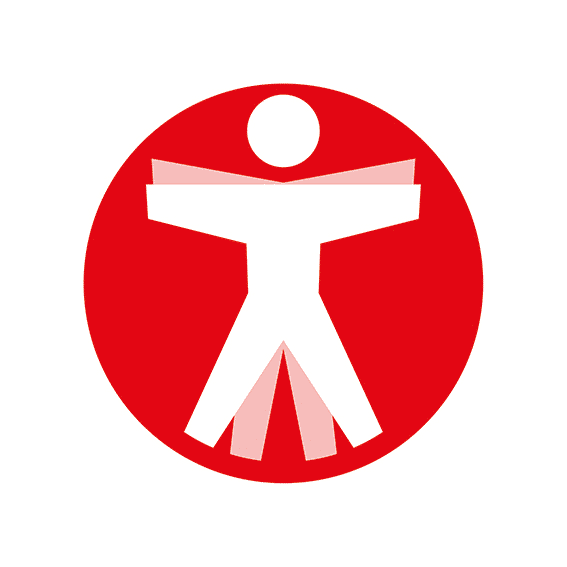 Join The Book of Man
Sign up to our daily newsletters to join the frontline of the revolution in masculinity.