James Lavelle on mental health, digital streaming & disco
The man from Mo' Wax speaks candidly to us ahead of his DJ set & UNKLE show at the Southbank Centre in an in-depth interview which touches upon Keith Flint, self-care & the future of humans.
James Lavelle started the pioneering and culturally pivotal Mo' Wax record label when he was just 17 back in 1992. The label was the instigator of trip-hop, the discovers of DJ Shadow, and of course the birthplace of Lavelle's baby, UNKLE. As the recent documentary 'The Man from Mo' Wax' showed, his life and career have since had huge highs – Top 10 singles, huge pre-digital sales for 'Psycience Fiction', amazing collaborators – and huge lows – fallings out with Shadow and others, the label closure, addiction, mental health issues – but the man is still standing and actually thriving. Since his triumphant Meltdown festival at the Southbank which framed his incredible contribution to British music (again, he was 17 when he started Mo' Max!), he's had a major surge in confidence and artistry, releasing a Mo' Wax book, curating a Stanley Kubrick exhibition, and releasing the first two parts of a new UNKLE albums trilogy. The second one is just out, called 'The Road Part II / Lost Highway', and it is as ambitious and filmic and just plain awesome as anything he's ever done.
We managed to get some time with Lavelle ahead of his return to the Southbank Centre next week. On 18th April he's doing a not-to-be-missed DJ set at the Centre's 'Concrete Lates', along with DJ Milo and Shy One, which will be followed on the 19th by an UNKLE show at the Royal Festival Hall.
As you'll see he's on fine, open form…
How are your preparations going for your Southbank shows?
I've had  a full on couple of weeks with the album so I've been taking a few days off before the full on week next week. A lot more prep for the live show, but it seems pretty fluid. I'm dealing with the digital content and rehearsals next week. And then a bit of prep for the DJ set. I'm playing for an hour and a half so it's not like I have to prep for an 8 hour set, it's not too bad.I'm excited about DJ-ing in London because it's been a while .
An hour and a half comes with its own challenges, what are you going to try and fit in?
I'll just keep it quite eclectic. I'll play a lot of club records I like, contemporary and retrospective, a play between electronica, more psychedelic techno and house, and a little bit of disco. Quite euphoric is what I like.
Are you conscious of hitting touchstones from your career?
There'll be elements of records and sounds that have been important over the last 30 years, but I think ideally I want people to be dancing and having fun and letting go. That's my biggest priority. It's not for the train spotters but also something more encompassing. I just want to have some fun to be honest, and let go a bit. It's more about having a joyful evening – a few moments of nostalgia is always good in that way but I'm not going to do a hardcore retrospective thing. I've got quite a lot of things planned for the rest of the year that will look more to the past. I can't really talk about them yet but I think it'll involve certain clubs and places and nights. I'm trying to work something with Gilles [Peterson] to do a 'That's How it Is' night, which will obviously more of a jazz and soul based affair. For me, this DJ set is about being more now, really.
And how it linking to the UNKLE show the next night?
Having done Meltdown there, the Southbank were up for doing something spread over a couple of days. There's some other bits and pieces going on in the daytimes, some great acts in the live show, and on the DJ night I'll be collaborating with DJ Milo who was one of the people who got me into Dj-ing when I was a kid and then Shy One who's new and fresh. Just being able to go back to the Southbank where I have so many good memories of doing Meltdown is special for me.
Was Meltdown a pivotal moment for you?
Yeah it was really special. It was one of those amazing opportunities you occasionally get in your life, and a chance to work with so many different people, from people who inspired me growing up, to people who were inspiring me at that moment of time. I think what was great about that Meltdown, was it became it became a very London Meltdown, in that it brought together a lot of people who perhaps hadn't come together for a while. A certain period of music was being recognised as being important. And that hopefully was more than me being the curator. The idea of going against past curator like David Bowie or Morrissey or Patti Smith – I didn't feel as iconic as an individual as that, so I think what was important was about the community of people I'd worked with and work with, bringing that together, and in that way it was really special.
At that Meltdown we also managed to push the boundaries and geography of where things were in the Southbank, which I don't think has happened again, just because I think we pushed it quite far. We had club nights off site, and outdoor performances, and in the car park – a piece of the car park nearly killed one of the artists, so it wasn't used again! But it was just a great moment of lunatics running the asylum, and the whole place being transformed. So I think I was quite fortunate, it was special.
And was it a reinvigorating tool for UNKLE? The new album is the second part of an ambitious trilogy, you seem to have forged ahead again?
I think Meltdown was a catalyst for moving forward with me wanting to make another record and my own confidence in that way. Just being engaged with a new bunch of people. That UNKLE show on the opening night at the Royal Festival Hall was very important for me, it opened my eyes. Sometimes you can be self deprecating and feel that no-one's into what you're doing and no-one cares. But suddenly it's, 'oh people do, great I'll get back in the studio then…!' It was a great creative moment for me and moment of confidence after a lot of shit that had gone down a few years before. It was a really great way of moving forward and feeling invigorated.
And is the whole trilogy of albums all mapped out in your head?
To a degree yeah but it does move and change, it becomes a process of making a giant puzzle. You miss pieces and you've got to find pieces and get them to fit and how do you get them to fit, it's this constant process. I have an initial emotional and sonic structure of where you're going and what you want to do but things move and change as you go along.
Do you still feel like you have things to prove?
Yeah, absolutely. I mean I've had been very fortunate and been involved in some amazing things and worked with some brilliant people, but there's always more people out there who you'd like to work with and also some things you'd like to achieve, emotionally and commercially.
The biggest thing for me is just wanting to continue to do what I do. We live in shaky times both emotionally and financially and politically. And you wake up sometimes and think 'am I relevant or am I not?' Obviously all that stuff feeds in, and it makes you think whether you want to keep going. For me it does and it's just about finding ways that enable me to keep going. I've not had the levels of commercial success that some of my contemporaries have had. I don't mean that in a negative or sad way, but I have to make a living, I can't just stop and disappear for two years, or retire tomorrow.
When creativity is your livelihood it's strange thing sometimes because you want to make creative decisions based on being an artist and just doing things because you want to make an artistic statement. But you're also having to deal with real life. It's a balancing act.
But for me personally, I want to grow, and get back into making records in the way that I have. I want to get better. Technology changes, the environment changes, the way people engage with creativity changes, and that adds to the landscape of what you are doing. Some of that can be exciting and some of it can be daunting.
Do you still have the drive as you did in the early days to bring in lots of art forms and not just music into your work?  
Yeah more now than when I started. And I think people are more receptive to that now. If I just put out a record and expected to make a living out of that, it wouldn't work. I'm fortunate that I ventured out into other areas of the creative world, whether its curating or working in film or television. It means that there are various avenues that you can work within which is brilliant. If it wasn't like that I think it would be very different for me, I don't know whether things would work. I love being able to work between different areas in the creative world because its stimulation as much as anything else.
What do you make of the music scene and music industry in the UK right now?
I think on the music scene there's brilliant records across the board being made. I think with the music industry…I don't know I'm not really part of the music industry, but you realise the economics of it are not what they used to be. I do get frustrated by the dominance of the digital platforms, in the sense that there's not much investment back from them. You're constantly giving and not getting very much back. If I had a movie or TV show for Netflix, they'd pay for it, market it, support it – you don't really get that in the music industry. Spotify sell a stake for $30 billion but I don't see any of that, amongst millions of other artists that don't. Whereas if you look at the way the film and television industries work there's much bigger investment back into the product within streaming platforms.
What can you do as an artist in these circumstances?
It's very hard, just economically. It used to be that if you had a top 40 record or the number one independent record or were  just in the top 20 in the indies, you were selling 10,000 physical copies of a record; there was an economy there. It's very different with streaming, and I don't think it's the right model yet in terms of what the artist gets back. I'm not trying to be one of these moany hardcore physical artists, but the reality is that you don't see much back from the records you release.
If you're an artist like me who does have a platform and you find it hard, then must it be like for a young new artist? Especially in alternative music and not pop. It's fine being in pop – if you're Dua Lipa or Drake or whoever, the amount of money you make is unimaginable. Whereas everything below is not at all. I think that dichotomy is an issue. Especially considering 1 in 3 adult listen to radio, and the fact that music is such a daily part of our lives. Music is this amazing creative thing, but how will that grow and last? I get all the commercial aspects, and the majors are all happy, they're making a fortune out of the digital streaming platforms, but there has to be yin to yang. If you're gonna have this mass pop thing, you have to have an underground to that overground, but how can that underground survive?
Particularly in dark anxious times – you look to music for those underground alternative voices?
I think we're in a disco period right now. If you look at an image of New York in the 70s it's completely burnt to the ground, empty, bankrupt, fucked, and everyone's doing cocaine and listening to disco. Don't get me wrong I like lots of disco records, but I'm talking about when the disco went really commercial and bubblegum. It's about mass escapism, and it feels like that at the moment. Then after that disco period you got these much more conscious records, hip hop and punk, with a lot of social commentary, bringing it back to the power of the individual artist and the people. We'll see if that happens, but it feels like it needs to happen. But it needs to happen through youth culture.
But yeah, it feels like we're at the end of the 70s early 80s where it's like, ugh, come on something needs to happen – where's the Nirvana or Sex pistols or Public Enemy?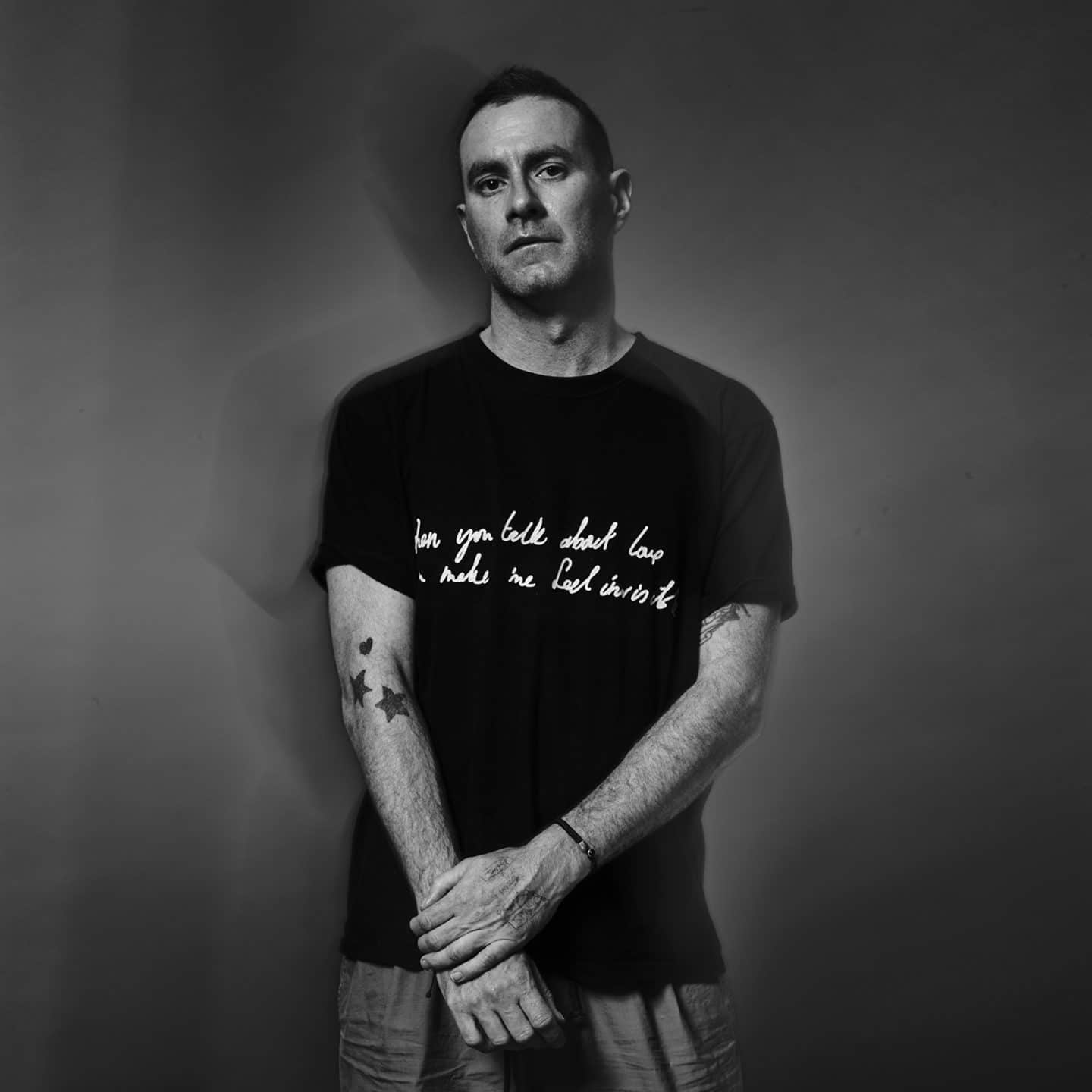 How are you personally looking after yourself these days? Do you have a different approach?
Yeah my life's a lot quieter now. I live in a green part of London and I purposefully moved so I could have a bit more peace and quiet. My nocturnal life is more minimal than it used to be. And sometimes I love it, and sometimes it does my head in!
But I did a lot of late night living for a long, long time, and I'd like to keep going for a while. Unfortunately a lot of my friends are not around now, for certain reasons, so I'm trying to keep a balance. I'm not a super hardcore vegan yoga freak. I swim every day, I have an outdoor life, but I still like a drink and I still like a spliff.
You've had mental health issues in the past, how do you manage those?
I swim every day which is important for me. I meditate, I have to check myself. I can be up and down sometimes. I think what's really important and good at the moment is the dialogue and the conversations people are having about anxiety and depression and addiction, t's so much more open. When I look at my film…people will be like, 'oh well you just did a lot of drugs,' but it's like, well, that stuff was symptomatic of something else. To be thrust into the limelight when you're very young and to be touring the world on your own, and being pulled around, you end up doing things to compensate for that. Don't get me wrong, a lot of it was very fun, but I think a lot of the mistakes and problems in my life were very much geared around anxiety and depression. I'm very thankful that people are aware of it and talking about it a lot more.
I have a 21 year old daughter and it's difficult, because these problems are affecting younger and younger people. It's weird because I was a the forefront of the record industry changing, but I never engaged with social media. I never had Facebook, or any of that  and I think that's given me a certain amount of space. Looking at kids now with social media and this constant living in a different kind of reality, is difficult. I'm very aware of that and I think it's very important to be able to talk about these things.
Suicide is the number one killer of men at my age. A friend of mine, a famous musician killed himself a couple of weeks ago and its happened a lot. So I think it's important that we engage with this stuff with young kids now. I get a feeling that social media will be a bit like cigarettes, you'll look back and think its like an image from the 50s, with a doctor saying smoking is good for you. I've got a feeling that's where we'll end up with social media, it'll come with health warning.
For me, I try to take one day at a time. It's how I deal with anxiety as well as having a very engaged real life. It sounds silly but spending time outside with nature, is very important.
Just on Keith Flint, if you're a man who grew up in a certain time or were from a certain background, you don't really have the skills to often about these issues, right? Is that why such things can happen?
I think it depends on the individual but I think it probably has quite a lot to do with a certain generation of men.
We're in complicated times. With friends of mine who it's happened to, in a materialistic way they're at the top of their game, they have everything you could imagine and yet they feel unfulfilled, which can be very hard. I wish I had the answers, and if I did I'd probably be in a very different place.
Within the creative world or being famous or infamous, on the outside it can look incredible but on the inside it can be very fucking lonely. And I think it's not that different to social media in the sense that you can have a billion friends but who are your friends?
When you're performing and are centre of attention there is no other feeling like it, but it's then how you deal with things outside of that within your own life, the real stuff you have to deal with. Having to deal with mundanity of regular life. When you're young and having a lot of success there's basic things you don't deal with. It's silly but you might not have leant how to drive your own car or done your own washing or cook or whatever and then suddenly that world changes and you have to deal with these basic thing and it can be incredibly overwhelming. It's hard for people to understand because they're used to deal with it on a daily basis, so you feel stupid and unable to ask for help. You feel pride, and male pride is a big issue.
But I think that's changing within youth culture. Whilst its very extreme with violence at one side, the dialogue around sexuality and alternative behaviour and mental illness is much more open and that's a good thing. So maybe it will be a generational change.
For men at this stage of life, it's hard to rewire yourself that way though isn't it?
Yep but it's also a matter of evolution and I think we are part of an evolution change. For instance a conversation with my daughter about plastic surgery, what she sees with plastic surgery and I see is completely different. For her seeing a girl on Love Island with plastic surgery at 22 is normal. To me, I don't get that shit. But I saw there this amazing thing on TV with this kid who was missing part of his arm and his dad ended going on the internet, getting this 3D printer and building a plastic hand for this kid. And now he's got this incredible hand which has changed his life.
We are changing as human beings, physically, and mentally. I'm 45 but I'm closer to my grandparents in what I experienced as a child to what my children or my friends' much younger kids are. I haven't' experienced life in the way they have. So we're in a transition period as human beings, and that's interesting but also scary.
There's a sense that people are clinging on for dear life…
It's because everything is moving so quickly. Depending on your generation your brain only moves so fast as what you've grown up with. You look at a two year old with an iPad now… I look at my godchildren and it's mental how fast they can type. It's completely different.
But I think part of the reason why there is so much anxiety and mental health issues is we're moving so quickly, and with no moral compass around it. A lot of boundaries have been ripped up and that can be a good thing but it can also be a very difficult thing because I think human beings need certain boundaries. There are the wonders of evolution but you have to realise we are human and there are important thing about being human. We need certain morals and boundaries and more than anything to know how important love is and what love is.
There's a song called 'Feel More/With Less' on the new record, which seems to touch upon these things. 
I think the whole record does. It's not a political raised arm record, that's not what I've ever been about but if you go through most of the lyrics like 'Crucifixion', you'll see I was about looking at the internet as a new religion or god.
What are you most looking forward to with the Southbank shows?
Just being back there and hanging out with friends. Being surrounded by a lot of people I love and just being able to perform. I had a difficult year last year, family members have not been well and things like that. So I'm looking forward to a celebration. I don't feel like I've been able to celebrate the release of the record yet, so next week is a bit of time to celebrate the last couple of years worth of work, to be honest.
Buy tickets for James' 'Concrete Late' DJ set here.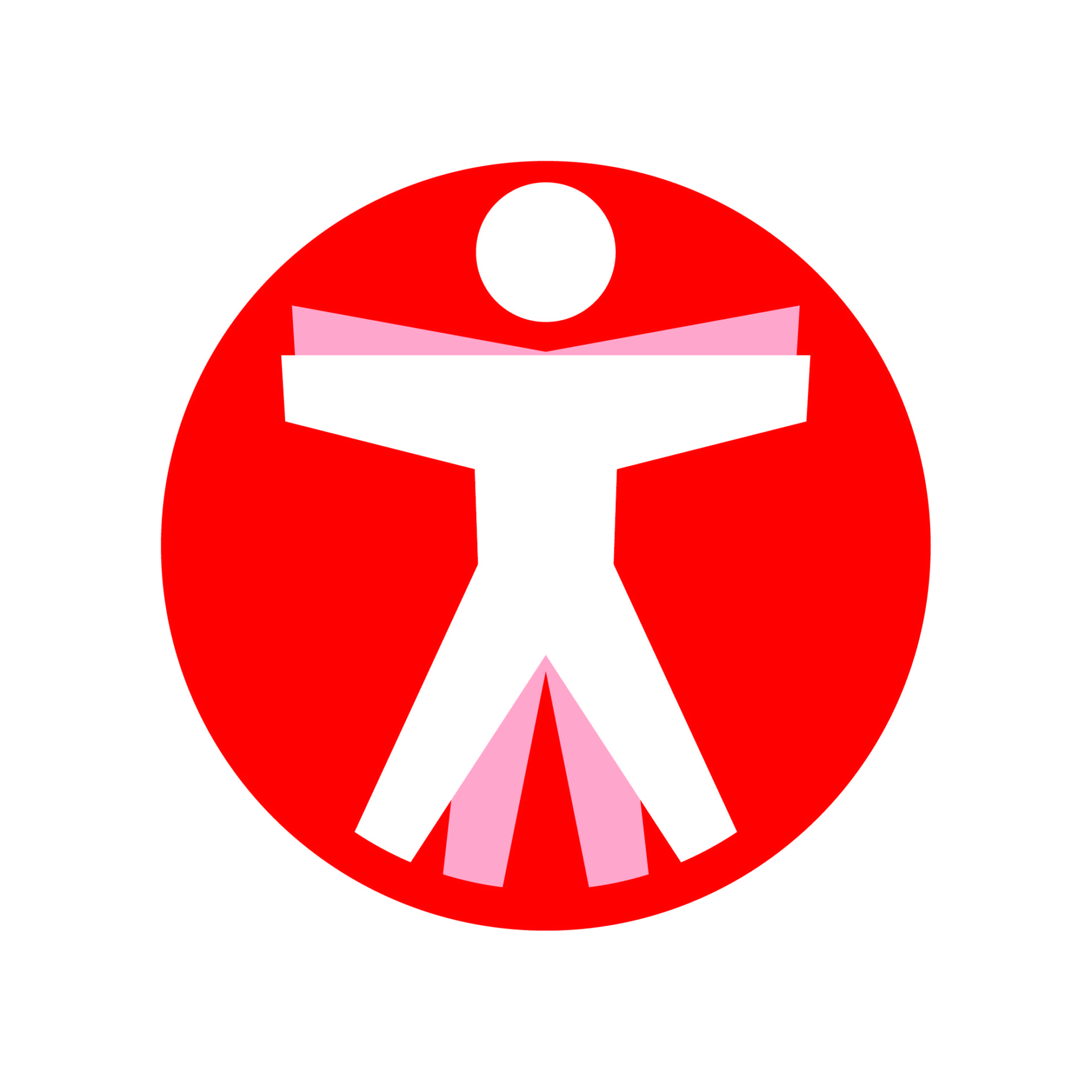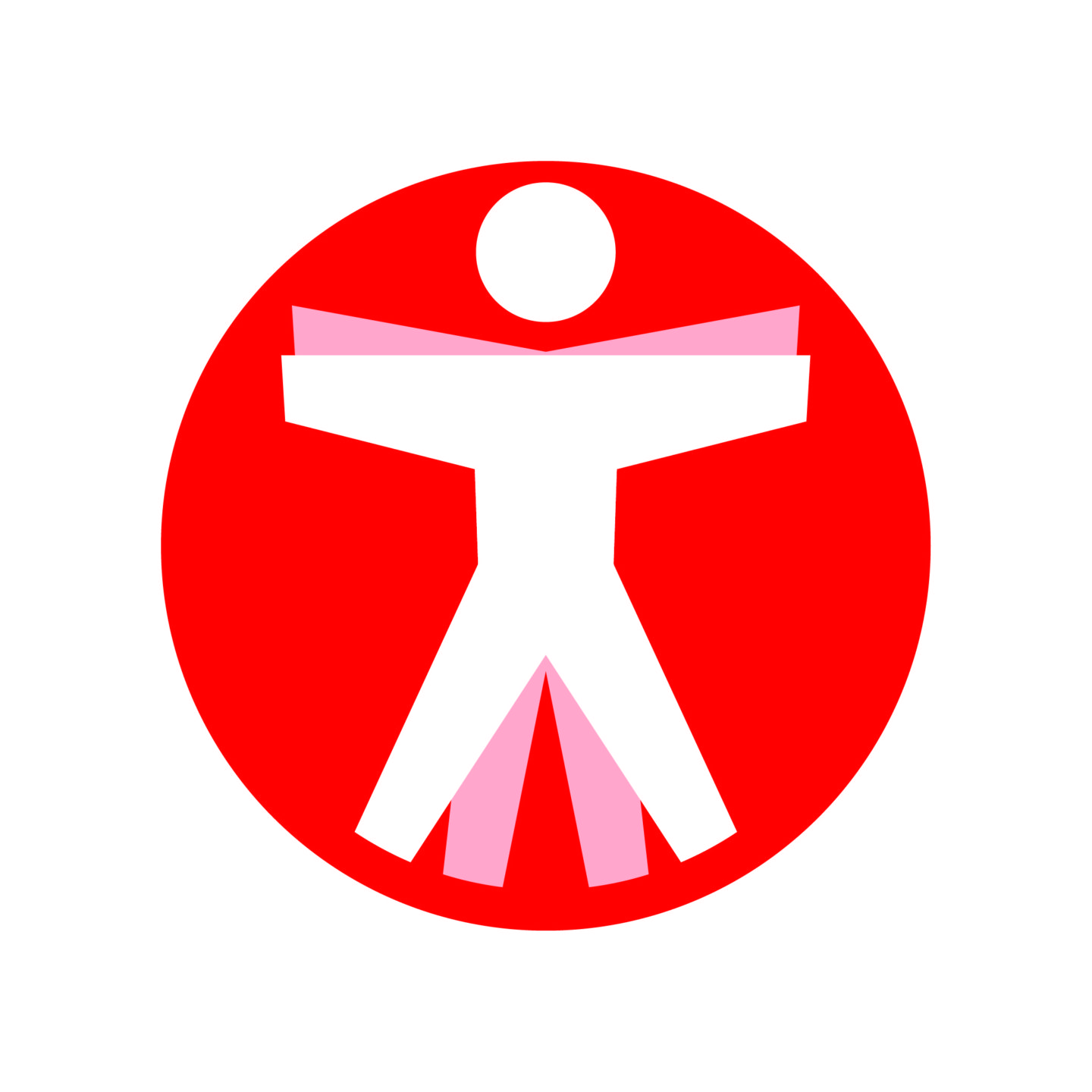 Join The Book of Man
Sign up to our daily newsletter for the latest on the evolution of men...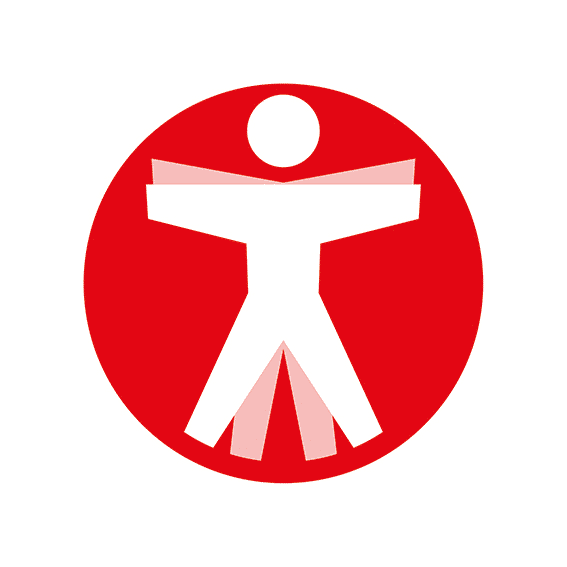 Join The Book of Man
Sign up to our daily newsletters to join the frontline of the revolution in masculinity.