Mark Stanley is the future
A former member of the Night's Watch, Mark Stanley is an actor you want to watch for - and lucky for you, he's basically everywhere in the next few months.
Mark Stanley is one of those very real actors who you just believe every second they're on the screen. Best known for Game of Thrones and Criminal: UK on Netflix with David Tennant, you're about to have the chance to see a hell of a lot more of him with a range of unmissable TV and film projects, including the highly anticipated BBC drama Elizabeth is Missing, with Glenda Jackson, and the even more highly anticipated ITV drama White House Farm. We managed to grab a word with Mark to talk about these and a hell of a lot more…
Can you tell us about Elizabeth is Missing first of all, what it's about and your role? 
Elizabeth is Missing is a 90 minute film centring around Maud, played by the incredible Glenda Jackson. Maud has dementia and she is dealing with the everyday struggle of her condition, including piecing together fragments of both her past and present. As the title suggests, she is fixated on the fact her best friend, Elizabeth, is missing. However a dark secret from her past is also interjecting ever more into her confused state of mind.
So I play Frank who is one of those fragmented memories. Frank was married to Maud's sister, Sukey, he's a wheeler dealer type. The kind of man that came back from the Second World War and found his means and living wherever he could. When we meet him he's working removals and getting by. He's a bit flash, bit of a Del Boy type. Disliked by Sukey's Dad as a bit of a showboater.
As for approaching the role it came through as most auditions do. "Put yourself on tape". I sent numerous versions as I was unsure as to what the memories would mean to Maud and so I thought giving a bit of variation was the best thing to do. Then the director can pull a take out that can potentially change the meaning in way. Just give them options was my thinking.
What did you learn from Glenda Jackson?
Glenda is nothing short of a dream. I wasn't bothered that my role wasn't particularly huge. The chance of working with Glenda in any capacity was one I would've given a lot more than a few lines extra for. I'd make her tea if it meant being around her! She's formidable.
White House Farm looks like a very high quality drama with another top cast. How did you approach the role and the material in general?
Again, it came through as most do. In this case I was in North East Scotland, A little town called Fraserburgh and when it came through I had to drive 80 miles round trip to get the tape away for casting. The Wifi was non existent, but again so worth it. When you get an email with Paul Whittington's name on it, you chase it. He's an incredible director, thoughtful, involved and doubly interested in the subject he's shooting than anyone else on the set.
When you're dealing with such a real life tragedy is it more of serious kind of set? 
On White House Farm, we knew that the subject was not only a notorious case but one that carried with it great loss and tragedy. So yes, It gets very focussed and serious at times. Paul Whittington and the crew were incredibly sensitive and considerate when people were having to go there. I myself play Colin Caffell in the series. Colin was at the centre of the tragedy and unfortunately had both twin boys taken from him, Daniel and Nicholas. With that in your mind, and with Colin being so heavily involved in the project, you definitely do what you can to make them feel their story is respected and is going to be undertaken with care.
Did you have any downtime to spend with Stephen Graham, Freddie Fox etc?
I never met Stephen, our paths don't cross in WHF. But my partner, Rochenda Sandall, played Lisa McQueen in the most recent Line of Duty and she loves him! And with Freddie, I trained with him and he's been a great friend of mine for going on thirteen years. Him playing Bamber and being the "lead" so to speak I can't help winding him up. I never let him sit in the front seat if the car for instance. We have a real laugh, he's a stand up bloke.
Run looks fantastic too – did you get involved in some drag racing as research?
Thanks for saying so. I have to say I'm hugely proud of this film. It was my first time stepping up as No.1 in something so I loved that level of involvement. Scott Graham has done an amazing job, as have the rest of the cast. All terrific people. And when you're stuck in sub zero Scottish weather, primarily doing night shoots in a cramped car you need to be in good company! We loved it, I was allowed to do all my own driving for it, it was a great experience for all of that technicality, but alongside exploring such a broken and frustration person.
For prep I went to Fraserburgh a month before shooting and worked in a fish factory up there. That was an experience I won't forget. It allowed for a bit of understanding and insight into how things are up there. What the mentality is and how society has shaped their lives. I'd clock on around 7am and fillet until the afternoon and then head to rehearsals with Scott and whichever cast member it was, coming along. The scenes in Run are generally two handers so we got a good amount of time to all work together closely and build our world.
What is the appeal of such dangerous activities do you think?
It's a release. People want to let off steam. I also think that sense of being your own person in a car that could take you anywhere is  part of the thrill. Its what they do there.
You have such an array of projects coming up, are you excited for people to see your work?
I am yeah. It's been a varied couple of years, I've loved it. I'm lucky to be moving in and out of projects and not to be getting nailed down to type. It's refreshing to go from something like Run which is raw and utter realism, and switch hats into a stylised piece such as Criminal for instance which was just a totally different beast. Keeps you ticking I think.
Do you still consider yourself a member of the Night's Watch? Did you all get tattoos or anything?
Do you ever truly leave your post? I mean I died at mine so seems not! Loved my time on the show but good to move on. I'll always have a fondness for those times. And no tattoos, thank fuck.
What are your fondest memories of working on GoT? 
It was the recurring cast and crew. Also the scale, It was my first job, so when older and way more seasoned actors would walk onto the set and be awestruck, I didn't quite get it, but now having worked on all sorts since then I see their point. It is fucking cool, and it's rare.
Who's your biggest inspiration?
Ready for the cliche? Haha. It's those actors who change. Really change. Christian Bale, Joaquin Phoenix, Daniel Day-Lewis, Tim Roth, Gary Oldman.
RUN will be available from 25 May on DVD and to download from i-Tunes, Amazon Prime Video, Google Play, BFI Player, SkyStore, Sony Playstation, Microsoft Movies, Virgin Movies.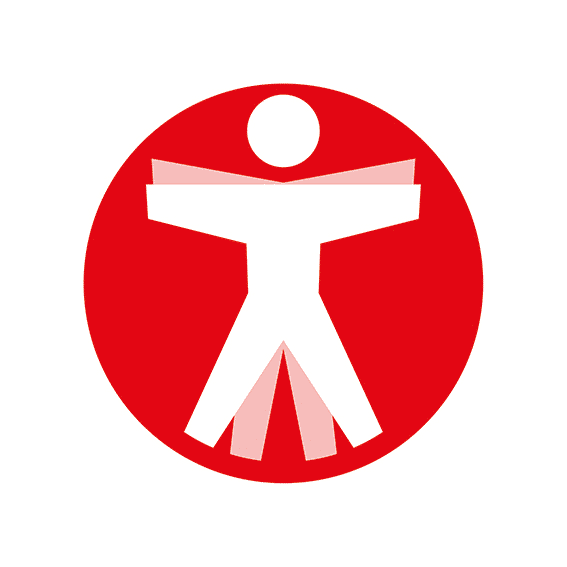 Join The Book of Man
Sign up to our daily newsletters to join the frontline of the revolution in masculinity.