"My job as a musician is to fight against alienation."
Nick Waterhouse is the LA musician whose self-titled new record is set to inject some life back into rock n roll - hell, inject some life back into life, for that matter.
On his new single 'Song for Winners' Nick Waterhouse shreds his voice and keeps it lean, and delivers the kind of pure rock n roll that hits you like a syringe of adrenaline to the heart. Raw emotion is what it's all about, and with it, and the self-titled album it bursts from, Waterhouse is announcing a new stage in his career. Having taken a breather in 2017 after years of establishing himself as a cult surf-soul dude with a retro-ism that remained cool because he clearly knew it and meant it, he's now re-signed to the same record company but is approaching his music afresh. For one so attuned with the past it's astonishing how timely his music feels, how necessary, because of its very directness, and emotionality and anger. Boy do we need these kind of records to unleash some feeling and hear some humanity. Remember that?
We grabbed a word with Nick when he was visiting London recently…
Your new record is self-titled, suggesting it means a lot to you, how did you approach the making of it?
This record was interesting because I was out of a 3 record deal I signed when I put out my first song. My career started when I put out that single 45 without any intention of making an album, but that kickstarted this really relentless momentum, that started in 2010 and didn't stop.
The deal ended, so for the first time ever, I didn't have that legal obligation as the entity of Nick Waterhouse, the musical act. This was the first time I had a choice in long time, so I took a moment to ask, is this what I want to be doing? Is this my purpose? It felt like I'd been in a tunnel where I was keeping my head down and making records and going on tour, so I just took a moment to be scheming and plotting.
I actually made this record on my own before I re-signed with Innovative Leisure who put out my other records, just to give myself time to do this without anybody over my shoulder or with any expectations. That made me feel both really free and empowered to do whatever I wanted.
In a way this record was like a much grander version of what I did with my first 45. It's just me. That's why I decided to self-title it because it's this pure representation of me and this batch of songs, and kind of what the culture is around me – my crew and my aesthetic and subject matter, and my values.
It's useful to step away. In the 8 years I've been doing this the pace was relentless but everyone is now conditioned to that content mentality. It's so ruthless, how quick it moves.
Did you change the way you wrote your songs?
All my song writing starts in same form, I have so many scraps of choruses and verses and voice recordings and actual recordings, which then often conceptualises as a rhythmic and melodic and a delivery thing. At this point now, I understand the way I sing and play are hard to separate. 'Song for Winners' is a perfect example where the rhythm of me singing the verses and the choruses is so tied to this guitar figure I do with my right hand. This was one of the first records where I have a second guitarist on almost all the songs, and I'd be teaching him a part and I always forget I have this idiosyncratic rhythmic sensibility so when I try to show people things that are very natural to me it's often very hard for them to pick up. But that friction feels really good.
For a lot of these tunes I was trying to write for a four-piece band again, out of economics. I was on these tours towards the end of my last album campaign where I didn't have backing singers because we couldn't afford them, so I had my drummer and bassist and keys player filling in as this gang thing. Then as we were doing the record in the studio, I think that translated to some stylistic feels that wouldn't have happened if I was writing for a nine piece.
Is writing songs an emotional thing for you or more cerebral?
I actually do write very emotionally, because it's not going to make it out of the rough draft process if I'm not moved by the premise of what I'm writing.
My lyrics really matter to me and there's a level of economy that I think people mistake for me being terse or simplistic. Actually, I'm really into economy and elimination. I grew up liking the symbolists and modernist poets, who were really into the same thing where if you really work on a line it can have four or six levels of meaning.  I do tend to write that way, yet although there's that technical side of my brain, what it usually ends up being is emotional exciting arrangements. That's why songs are so exciting, they're not just words on paper they act in concert together.
It's good to hear some rock n roll, that purity and anger.
Well it feels more direct doesn't it? This is a time I think that speaks to direct action and to me, making music is a direct action. It's still a useful and democratic way of speaking to people.
People do tend to look to music for release and maybe for answers in difficult times.
Yeah it's something to be shared. I was listening to an interview with Steve Coogan the other day, talking about that great Laurel and Hardy film that just came out. He was talking about some of the concepts those guys were doing, and that they were doing it during the Great Depression and during the rise of fascism, and in such periods of time, some of the most unfuckwithable things are making people laugh or even just moving people. Without a lot of apparatus around it. You can't get away from how that reaches across time.
My job as a performer and a musician is also to fight against alienation. There are so many things doing that now.
What did you want to be when you were growing up?
I really wanted to be an archaeologist. Indiana Jones, completely. If you think about it I sort of did became Indiana Jones. I dig for ancient records and have a cross section of knowledge in my mind, and then I go off on adventures and travel everywhere.
And if you consider the childhood conception of Indiana Jones as a hero he was about "this belongs in a museum!" Instead of some fascist keeping it for themselves. People want to portray me as some kind of archaic trainspotter guy. I'm not a trainspotter but I do believe that some of the music that I'm influenced by is precious folk art. It gets mixed up because it was commercial music at the time, but in 150 years it's going to be like how they call jazz America's classical music. Rhythm and blues and rock n roll and Latin American, Afro Cuban music, all that stuff is really valuable, as valuable to me as Renaissance art.
The other thing people might recognise is how unaware the people were of what they were making. And now people are so aware of brand identity, these layers of what you're projecting. You can't mess with the fact that Garnett Mimms didn't think about whatever his campaign was going to be when he made a song like 'Cry Baby' he just sang the shit out  of it.
What song turned you onto music properly?
'Here Comes The Night' by Them. Here's how you know I'm a kid of the 80s – my mother had seven CDs that she rotated in the car, for the first fifteen years of my life, and one of them was Van Morrison's Greatest Hits, and the very first song on that was 'Here Comes The Night'. When I was little I didn't care for what would be called classic period Van, it was too soft sounding, but 'Here Comes the Night' was scary and visceral and had a lot of atmosphere and depth. I've found I can relate to that throughout my life.
Those songs that scare you when you're a kid but you like it – I think of it like the batcave, you don't want to go down there but you're wondering about it all the time.
Was there a show you went to that changed things for you?
There was this funny period of time in Orange County, where there was a very small bohemian scene. A really small world, 25 people, on the periphery of LA. There were two cafes where all the weird guys hung out, maybe two of whom would be on heroin. I was the type of 14 or 15 year old that hung out with 18 to 20 year olds, and I was taken to this house party and there was this band, a collective of a bunch of guys who were in bands really, and they were covering 'Dead Flowers' by The Rolling Stones. Sometimes they were good but they weren't amazing, but in that moment, in the pocket where they were playing, it was like the music I heard on records, which was also not loud; in Orange Country in 2001 everyone played way too loud. I remember watching this band in this 50s era ranch house, almost like a squat, with a bunch of these cool older kids hanging around, and that was very romantic to me.
What's Orange County like?
The geography is exactly what you see in a Tarantino movie. It's like anywhere in LA where it's this weird post-World War 2 American expansion where everyone was going to have a driveway and a house – it's not classically urban, it just sprawls forever. Especially around 2001 it was a weird time because it was ramping up to the Iraq War, and that area traditionally was always very military-industrial, that was the big business there. So you had a lot of hawkish proto-Republican types and either their disaffected kids who made up maybe 15%, and then there were 85% of the perfect consumer children, the stereotype of whatever everyone else in the world thought California was all about.
What were you reading when you were making the record?
I was re-reading the essays of Mark Fisher, the British writer, who wrote 'Capitalist Realism', he had died by suicide that year. I re-read a bunch of Kafka, The Castle and a bunch of his short stories, and then the republished poems of John Berryman and Seamus Heaney. I rip through a lot of books. Right now I'm reading the biography of John Berger, his 'Ways of Seeing' was something I was given at university and that, and Orwell's On Writing essays were really big on how I viewed everything. That goes back to the lyric writing, the economy – don't use stuff you don't need to.
Reading for me is like a steady churn, it's the atmosphere, I don't think hyper consciously about it
Who would you love to collaborate with?
I really want to do a tune with Mavis Staples and my fantasy right now is to do something with Jackie Shane. Numero Group have done a reissue of all of her stuff – she was a trans soul singer in the mid 60s. She'd brought out a bunch of 45s but she was mystery who disappeared in 1967. Numero Group actually found her and did a big interview with her, so I would love to go out on the road with her and be her backing band and maybe make an album in the vein of the Johnny Cash American Recordings. She has an unreal voice, that great high tenor thing, like Little Jimmy Scott.
Do you think men are changing today, do you think there's a split with the past?
This is an interesting question to ask me, and I think it speaks to my work too. A lot of people don't know that my dad was fireman so I grew up around a very macho old school male culture. I was imbued with the discipline and values and had this very macho male education. My dad had me racing motorcycles from aged five and taught me the mechanical stuff, how to work on a car…all these guys they were incredibly nurturing to me, but the hard period was when I was a teenager and I was in the generation gap where I was like , well some of the attitudes you guys have I don't identify with now.
But it's been really fascinating watching them change their attitudes, away from what I would consider dated sexist attitudes or homophobia or cultural insensitivity, these types of things that were macho. What we're living through in the last 2 years is the last dying gasp and a reaction by 'ultra-traditional' macho culture. But I think that men are changing, especially millennials and younger.
It is a confusing time and education has gotten worse so it's harder to be a well formed young man but generally there has been some progress in terms of cultural empathy. That was something that was lacking before. That's just by having such a broad exposure to things in this time. I talked to my dad about growing up in Michigan in the last 60s, and when he went to California, and then went back to Michigan again, he'd get beat up for having long hair and being from California.
I think there's going to be flashes of the macho male still for the next 20 years but I think it'll be like when they talk about it how in 8 generations there'll be much less race. I hope that happens with older conceptions of how to be a man. I'm seeing that happening.
'Nick Waterhouse' is out on Innovative Leisure on March 8th.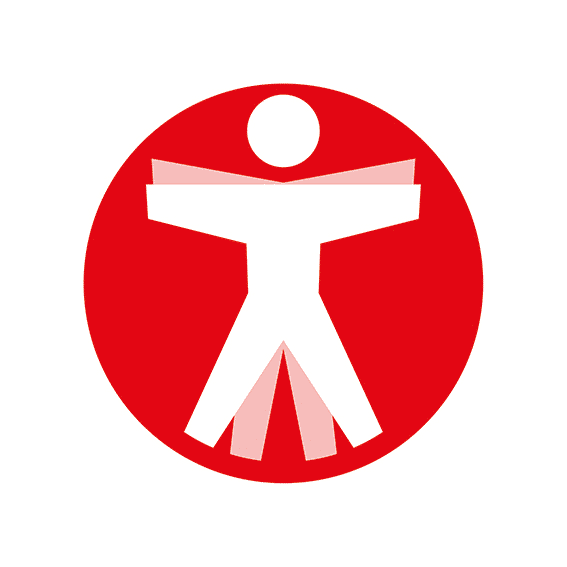 Join The Book of Man
Sign up to our daily newsletters to join the frontline of the revolution in masculinity.