Bad Ad of the Week: Slack
A look at one ad in current circulation which is nailing exactly how our working lives are being transformed by apps; but not necessarily for the better.
Slack, the communication app for teams, are currently sharing a vision of the working world with their latest ad, one which is inadvertently disturbing: for it a world not so much about easy work communication, as one where work never, ever stops. Horrifyingly, the ad isn't even projecting a vision of the future but represents a nerve-crawlingly accurate depiction of where we are now.
The ad shows a rapid-cut series of scenes depicting people working at home, with pop-up boxes displaying the in-app messages they're reading or writing. It runs like this:
Man on laptop in front room, lit by a lamp. Pop-up: 'Matt 8.15pm: Sounds good. Let's go for it tomorrow.'
Boy-man works on his laptop on the floor with his mum and dad on the sofa behind him. Pop-up: Thumbs up emoji. 
Heavily pregnant lady sitting down happily at her desk
Man brushing his teeth, whilst reading his phone. Pop-up: 'Zoe: Y'all ready for this?'
Woman in hot tub leaning out to write on laptop. Pop-up: 'Here's the file: Q3 Projections'
Man sat on the toilet on his laptop – but with pants and trousers on. [I've watched this several times and can't for the life of me fathom his decision making here. He's sat sideways on the toilet with the laptop resting on the sink unit, it seems; but surely there's a better surface, even if you're in the smallest of hotel rooms, namely: your lap. If he was taking a shit, fair enough, but he's not. I can only put it down to him being so hungover that he is actually taking a shit but has forgotten to take off his clothes and lift the seat, as he tries to log in late to a meeting]
Woman trying to work on sofa while dog jumps on her for attention. 'Fathima: was added to #launch-planning'
Man walking in garish underwear pants and slippers across flat.
Child in front of screen while dad rushing down to stop her. Too late: Pop-up: 'monkey emojis.'
Mother with eyes fixed to laptop while child skips in front of her.
Mother on bed with eyes fixed to laptop, pulls child down from a headstand without adjusting her gaze.
Woman lifts exercise ball with eyes fixed to laptop.
Man sucks up noodles with eyes fixed to laptop.
Woman celebrates in front of husband. Pop-up: 'clapping emojis.' [I could print these emojis here, but I refuse to have emojis within articles on this site on some dimly felt principle linked to a gag reflex. Perhaps an indication of why I have been so piqued with regards to what many would see as an inoffensive tech advert]
Old man in judge [or wizard? Freemason? Sith?] robes raises hands and blows party trumpet for the clapping emoji.
Woman wrestles child on bed at clapping emoji.
Man cheers with cocktail to camera.
Woman with eyes fixed to phone outdoors as toddler tries to play with her.
Daughter interrupts mother on laptop to kiss her.
First man returns, under his lamp. This time his daughter in pyjamas arrives into the room, to kiss him goodnight; his eyes don't leave the screen as she does. Pop-up: 'Lisa: Nice work everyone. Proud of this team.'
Final strapline: 'Slack: Where work happens.'
A final strapline which could easily be altered to: 'Where work never stops.'
Now obviously the intention of the ad is to provide a vision of work during the pandemic in which it slots right into home life; you can be at home while maintaining connections to your team. However, as many of us are finding when using such apps, the actual reality of the situation is that the usual 9-5 goes out the window and you are expected to be on call 24hrs a day.
While ostensibly you may be able to enjoy your life at home while you work, as the ad makes clear, it's rather that elements of home life form a hazy backdrop, a dim milieu of kids, food, dogs, toilets, surrounding you while you have your eyes on the screen. The vision that comes through – an entirely accurate one, we must say – is that personal moments at home, even something as quick and innocuous as brushing your teeth, are only experienced at a remove, because you continually have work to attend to. Your phone is in your hand first thing in the morning, your laptop demands one eye on it throughout the day, and that continues well into the evening, to the point where you can't even raise out of your seat to say goodnight to your daughter. It represents a half-life, one where you are only ever half-in any experience because of the demands for attention from Slack and all the other trilling apps.
The ad perfectly represents what happens with such apps; that while there are benefits for workflow, mostly they seem to be used for swapping of inanities and pointless check-ins. It's not as if Slack replaces email, it is an additional thing on top of email to use, alongside WhatsApp work groups, texts, LinkedIn. In other words, they represent another work duty: to stay on top of the app chat. This is not to work per se, it's more about representing to others that you are at work and on duty – practically-speaking, it is surveillance.
This is not to say Slack isn't useful or game-changing or whatever, just that it's usage by companies and team leaders in the real world is passive-aggressive. It is about keeping tabs rather than bringing people together. This is not a entirely cynical point-of-view but one backed up by many people who we've talked to, who are bugged about work on a constantly rolling basis. It is simply another digital thing, alongside your 'personal' apps like Instagram, dragging you away from the life around you.
The question is, can we get hold of this technology and bend it to our use, during strict work hours? So that when we come out of the pandemic that we aren't continuing in this fashion.
The risk is that this is now mandatory for working lives. There's a sick kind of pathos in the nice folk of silicon valley trying to create a utopia but unleashing the very opposite. This ad is a nightmare.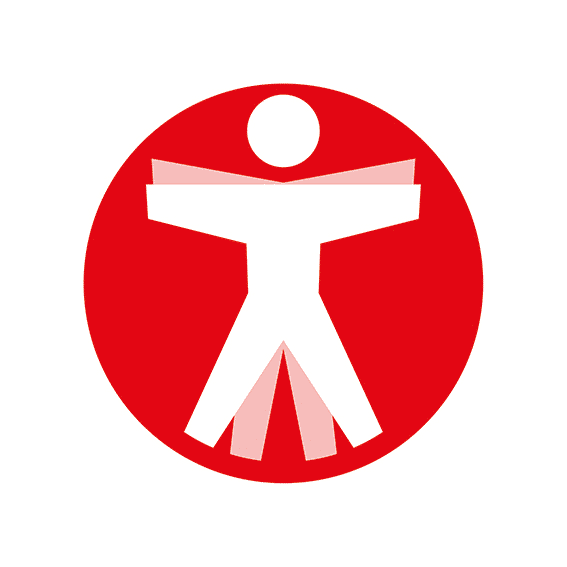 Join The Book of Man
Sign up to our daily newsletters to join the frontline of the revolution in masculinity.