Meet the man reinventing male sex toys
Sex toys have always been gendered towards women, but why? It's a question that Brian Sloan asked himself whilst training to be a lawyer. What if he could invent one? And what if he could change the 'seedy' narrative around male sex toys? His invention, the best-selling 'Autoblow', turned out to be much more than just a clever piece of oral pleasure-tech...
Why are there hardly any companies focused on male pleasure?
As much as we hear in the media that the pleasure device market is all about men; in fact it is not. The market is heavily skewed towards devices for women. Walk into any adult shop and you'll see no less than 75% of the floor area devoted to women's toys.
 One main reason the devices tend to skew towards female pleasure is that first, not all women can achieve orgasm manually, while virtually all men can. Second, women's toys are relatively easy to make – they mostly only vibrate. On the other hand, innovative men's products tend to be high tech and take years of development. Most sex toy companies are run by lazy and risk averse people who simply re-design the same female toys over and over again instead of inventing new expensive to design ones for men.
You went from lawyer to crowdfunded sex toy maker – what sparked that? 
During law school I found that most lawyers hated their jobs and hated their lives. The profession isn't scalable – you can only work so many hours in a day and generally you get paid by the hour. I started attending antique auctions during law school and buying things to sell on eBay. I realized that selling products was both scalable and very interesting.
I ended up moving to China in 2007 and soon after began manufacturing sex toys because I found that most of the industry was run by people over age 60 who were simply recycling the same old ideas over and over again with new packaging. In fact prior to our Autoblow 2 crowdfunding campaign in 2014, my company had already sold upwards of 75,000 sex toys online. The crowdfunding campaign came after years of development because I saw my future was not in the mostly female toys I was selling, but in creating a single great one for men.
I found that most lawyers hated their jobs
What inspired you to give men more choice when it comes to sex toys?
I knew what men were buying – rubber butts stuck into plastic tubes – and though I could offer something far better than that. The technology existed but the largest companies in our industry weren't interested in it because they were making too much money selling low quality garbage at extremely high markups. It was obvious to me that if I built a high quality automatic device, I would find commercial success.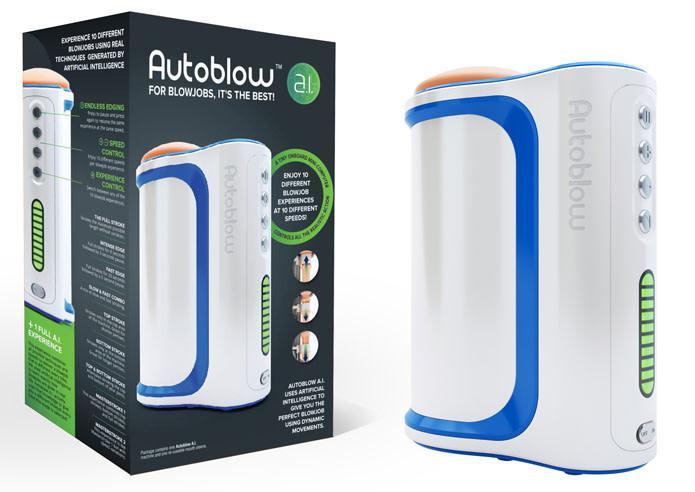 From a tech angle, why is Autoblow talked about as the 'holy grail' of male sex toys?
I wouldn't say it's the 'holy grail' but its truthful to say it is well ahead of competing toys. Instead of telling a programmer to just figure out how to make the product move, we conducted a study using machine learning to understand the real life movements that occur during blowjobs and we programmed those movements into the machine.
In a nutshell, we connected the machine's movements to the real world in a way no one has accomplished before and it causes the user of our device to have a better experience. We shared our scientific approach to this problem with the world online at Autoblow.com/bjpaper so that others can learn from what we did. We even filmed a documentary explaining what we did and how. Future iterations of this product will take what we've done even further – including sensors that will learn from your reaction to the device so that it can tailor its behaviour to your individual preferences.
How tricky was the design process?
The current Autoblow A.I. is what we have developed after 10 years of invention and iteration on those inventions. I even found a few US car designers from Detroit but ultimately their designs were also useless because they knew nothing about the adult toy industry. I ended up meeting my current factory partner by accident at an adult toy expo. I flew to Dongguan, China, and we started on our own two year path to the Autoblow 2 launch.
The latest Autoblow was 10 years in the making
How do you go about testing sex toys? Are there professional sex toy testers?
I wish there was an easier process, but no. I hand selected 50 men who were Autoblow 2 customers, sent them our prototypes and had them fill out lengthy surveys (including penis girth and length). We then had phone calls with some testers and reviewed their responses to the surveys.
When did you first think, 'Holy shit, this is going to be a success'?
Before we came to Indiegogo in 2014 with the Autoblow 2 I already knew that the improved version would be a success because we sold more than 30,000 of the original ones online first.  But I still did not expect the viral internet reaction to the crowdfunding campaign. We appeared in literally thousands of news websites in the majority of countries in the world. That press coverage facilitated further process coverage and along that way we had a few 'holy shit' moments – especially when our World's Most Beautiful Vagina Contest went viral and a company filmed a short documentary about it. Going into our Autoblow A.I. Indiegogo campaign we already developed tremendous momentum over the past 4 years (and worldwide distribution) and so our most recent success was less of a surprise.
Female sex toys are considered liberating, yet there's a 'seedy' narrative around male sex toys — how do you address that stigma?
By appearing as our spokesman. A lot of (stupid) people have told me (without my asking their opinion) that I should have women promoting my product and if I did so, we'd sell far more machines than if I promote it. I am directly addressing this stigma against male sexuality by openly using my real name and identity to promote a product that most other people would feel the need to hide behind.
There's nothing 'shameful' about male sex toys
I don't think there's anything shameful about my inventions and I think by appearing as the public face of the brand it shows men that they have nothing to be ashamed about when it comes to owning a sex toy, whether mine or another company's device. Unfortunately I am the only man in the industry addressing this issue head on.
What kind of reactions do you get from women?
Most women I know in real life (including my wife) have positive reactions to what I do and find it interesting. Online the story is often different. There is a small community of "sex toy reviewers" who find my advertising mysognyistic and offensive. If you are humourless, it is easy to be offended and everything is an outrage. A small number of people follow me around the internet and wherever I participate in conversations they chime in and tell everyone in the thread that I'm a bad person, and on and on.
You mentioned you have quite a few customers with disabilities, have you heard personal stories of how Autoblow has improved their quality life?
Yeah we have a blind customer who recently went blind from herpes (which apparently is the #1 cause of blindness), and many customers who use wheelchairs and have only limited use of their hands. For them the machine has offered them a significant quality of life increase because without it they cannot orgasm. Our whole team feels really happy to know that our invention, for some men, is far more important than just a "novelty," it really does change their lives.
I'm proud to say it really has changed lives
You've now released an 'AI' Autoblow – how did data science help? And does it really 'read your mind'?
No we never claimed it reads your mind, but we are working on improvements that will allow it to read your blood pressure and erection hardness to modify its performance. But that is a few years away.  The current Autoblow A.I. gives a blowjob in the most human way possible based on our new understanding of the movements that occur during blowjobs. It even has a mode that delivers a new blowjob every time, introducing the important human element of surprise. It also includes a pause button or as I call it an "edge mode" so that men can delay orgasms to mimc real life sexual activity or just train themselves to last longer.
Finally, should humans be worried about future AI sex toys becoming more pleasurable than actual humans?
No – this is just a lot of bullshit from the media scaring people. We are hundreds of years away from a doll that acts like a person. The best sex dolls in the world – do you know what they do? They don't fuck you – they just talk. They have a shitty version of Siri built in and the mouth moves. So… we will all be long dead by the time a doll exists at any reasonable price point that moves like a person.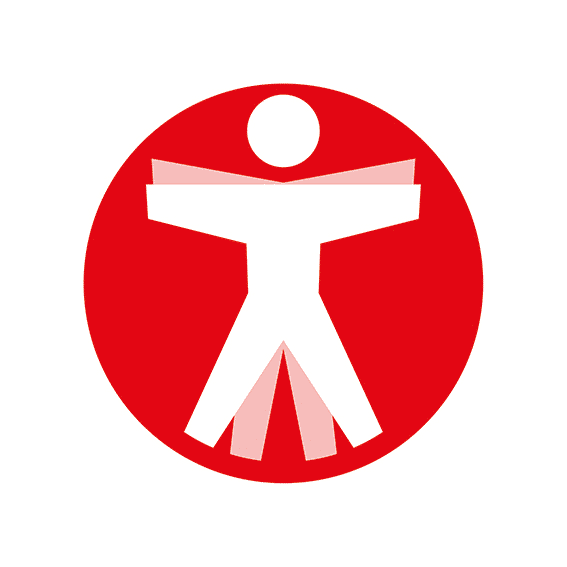 Join The Book of Man
Sign up to our daily newsletters to join the frontline of the revolution in masculinity.