Resilience, Experience, Absurdity – the philosophy of Ernest Hemingway
Ernest Hemingway was not merely the tough guy bullfighting drunk writer of present day caricature - particularly in his early works he was a deeply thoughtful existentialist with a philosophy of near-Buddhist present-ness that can only inspire...
Ernest Hemingway, the renowned American author and Nobel Prize-winner, is not only celebrated for his distinctive prose style and impactful storytelling but also for his unique philosophy that permeates his works. Born on July 21, 1899, in Oak Park, Illinois, Hemingway's life experiences, including his service in World War I and his extensive travels, deeply influenced his worldview and the philosophy he infused into his literature. Hemingway's philosophy is characterised by themes of existentialism, stoicism, and the exploration of the human condition, making his works timeless and resonant with readers across generations.
The Iceberg Theory: Conveying Depth Beneath the Surface
At the core of Hemingway's philosophy is what he famously referred to as the "Iceberg Theory." This theory suggests that a story should only reveal a fraction of its meaning explicitly, while the rest remains submerged beneath the surface, much like an iceberg. Hemingway believed in the power of omission, where readers would infer deeper meanings and emotions through what is left unsaid. This approach mirrors his belief that life itself is often characterised by unspoken complexities, and by focusing on the surface, we miss the true depth of human experience.
Hemingway's economical writing style, characterised by short, declarative sentences and minimalistic descriptions, is a testament to this philosophy. His prose invites readers to actively engage with the text, encouraging them to delve beneath the words to uncover hidden layers of significance.
Existential Themes: Navigating the Absurdity of Life
Hemingway's works frequently delve into existential themes, echoing the philosophy's focus on individual existence and the search for meaning in an indifferent universe. The notion of the "Lost Generation," a term he coined to describe the disillusionment felt by those who lived through World War I, reflects his belief in the struggle to find purpose and identity in a world scarred by conflict.
In novels such as "The Sun Also Rises" and "A Farewell to Arms," characters grapple with the absurdity of life, questioning their place in a world that often seems devoid of meaning. Hemingway's portrayal of his characters' internal conflicts and their search for authenticity resonates with existentialist ideas proposed by philosophers like Jean-Paul Sartre and Albert Camus.
Stoic Resilience: Grace Under Pressure
Hemingway's philosophy is also deeply intertwined with Stoicism, an ancient Greek school of thought that emphasises self-control, endurance, and resilience in the face of adversity. This philosophy is perhaps most vividly illustrated in his novella "The Old Man and the Sea," where the protagonist, Santiago, demonstrates unwavering determination and inner strength as he battles against nature to catch a giant marlin.
Santiago's ability to maintain his dignity and composure in the face of seemingly insurmountable challenges reflects Hemingway's admiration for the Stoic ideals of facing life's difficulties with grace and courage. This resilient spirit is a recurring trait in many of Hemingway's characters, underlining his belief in the importance of maintaining one's integrity and honour, even in the most trying circumstances.
Embracing the Moment: Hemingway's Pursuit of Authentic Experience
Hemingway's philosophy aligns with the idea of living in the present moment, a concept that echoes both existential and Buddhist thought. His characters often strive to fully experience life, embracing the intensity of emotions and sensations in each passing moment. This pursuit of authentic experience can be seen in his portrayals of love, war, adventure, and loss.
In "For Whom the Bell Tolls," Hemingway presents characters who, despite the impending shadow of death, engage with life's passions and connections, valuing each moment as if it were their last. This embrace of the present aligns with his belief in the importance of experiencing life deeply and genuinely, rather than being consumed by regrets of the past or anxieties about the future.
Ernest Hemingway's philosophy, characterised by the Iceberg Theory, existential themes, Stoic resilience, and a pursuit of authentic experience, has left an indelible mark on the literary landscape. His ability to distill complex emotions and universal truths into simple yet profound narratives continues to captivate readers and inspire philosophical contemplation. Hemingway's exploration of the human condition reminds us that beneath the surface of our lives lies a depth of experience waiting to be uncovered, and that through courage, resilience, and a commitment to authenticity, we can navigate the complexities of existence with grace.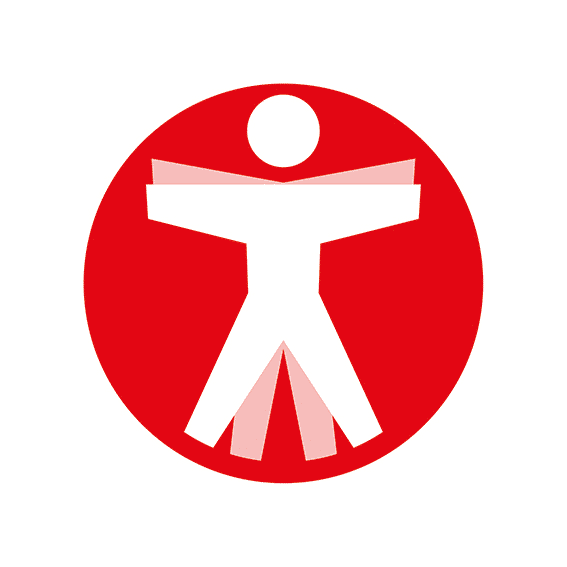 Join The Book of Man
Sign up to our daily newsletters to join the frontline of the revolution in masculinity.