Tom Brittney On New Mental Health BBC Drama
The 'Grantchester' star talks to us about a new Reggie Yates-penned film about reality TV and also starring opposite Tom Hanks in 'Greyhound'.
Tom Brittney properly hit the public eye when he joined hit ITV drama Grantchester as the new lead Reverend Will Davenport last year, and now he has a couple of excellent projects set to catapult him further into hearts and minds. Firstly there's a new BBC3 film called Make Me Famous which was written by Reggie Yates and looks at the devastating impact on the mental health of reality TV stars. Following that, he'll be seen supporting Tom Hanks in Greyhound an epic WW2 film which is now being released via Apple TV. We spoke to Tom while in lockdown to find out more about both projects and the impact of fame on actors in the social media age.
Have you had a productive lockdown?
I was hoping you wouldn't ask that. No I have not. I haven't learnt any languages I have not got ripped, I'm just getting through it.
You haven't been doing home workouts?
I put a pull-up bar and just having it there to look at is enough. It's hard motivating yourself at home sometimes. But hopefully there'll be a modicum of freedom soon.
Tell us about Make Me Famous and what it's about.
Reggie Yates wrote it and it was based on experiences he had, and others too. Reggie and the producers came up with this idea of writing a one-off drama about the impact of fast fame on a reality TV star and the dangerous factors that come with that.
What research did you do for it?
I looked into certain people's stories and being on an ITV show I've had the ability to meet people in the public eye at events – this is before I got the job – and had a drink with them, so that kind of research had been done before. It was quite a quick turnaround between being cast and going into it, so there wasn't masses I could do but I had an awareness of the world I was entering and the people who were part of that.
Can you tell us about your character?
Yeah we see Billy in two parts of his life, pre-going onto this show and post, a few month later. Billy comes into this industry and is someone who created this character who is a cocky confident guy – despite a past he's trying to escape – and he wants to have a go at being a reality TV star. Then we also see that afterwards the fame and fortune change in his life and comes with consequences that take a heavy toll on his mental well-being.
Does it goes into men's relationship with mental health?
I think so. It's not explicitly about that but with me being a man it is there. You see the scenes with his mother and Billy has an issue opening up and possibly because of the relationship with his father. He's trying to hold onto this masculine persona which is slightly warped with the idea he can't show his emotions. He also doesn't have anyone to talk to about his troubles. I think it's naturally there, and hopefully we can have more conversations about what masculinity means in this world now, because the male suicide rate is very high.
A lot of people showing more interest and awareness of this area but did you have to be careful putting the show together in terms of being sensitive to real people and their families who have been affected?
Yes and there was a lot of research and interviews with people before the script was written. It is based on the experiences of multiple people not one in particular. And of course we were aware that although this is a fiction this is an experience that people have gone through before. Some of the darker scenes were tough – for me as an actor it clicked that there would real people who have been in this exact situation. Definitely in portraying the pain of someone going through these things we tried to handle it as sensitively as we could. The film carefully looks at the degrading of his mental state.
How was the actual filming, can you have fun on set when you're dealing with such heavy subject matter?
Yeah it's odd to say but it was a fun set. Pete King the director is a great guy and we bonded very quickly. But every member of the crew and cast everyone brought their A-game and it was light and fun when it needed it and heavier and sensitive when it was required. It was a nine day shoot so it was pretty intense.
Nine days?
Yeah it was really quick usually you'd have weeks but it meant you really had to bring the character in every day and just try and smash it.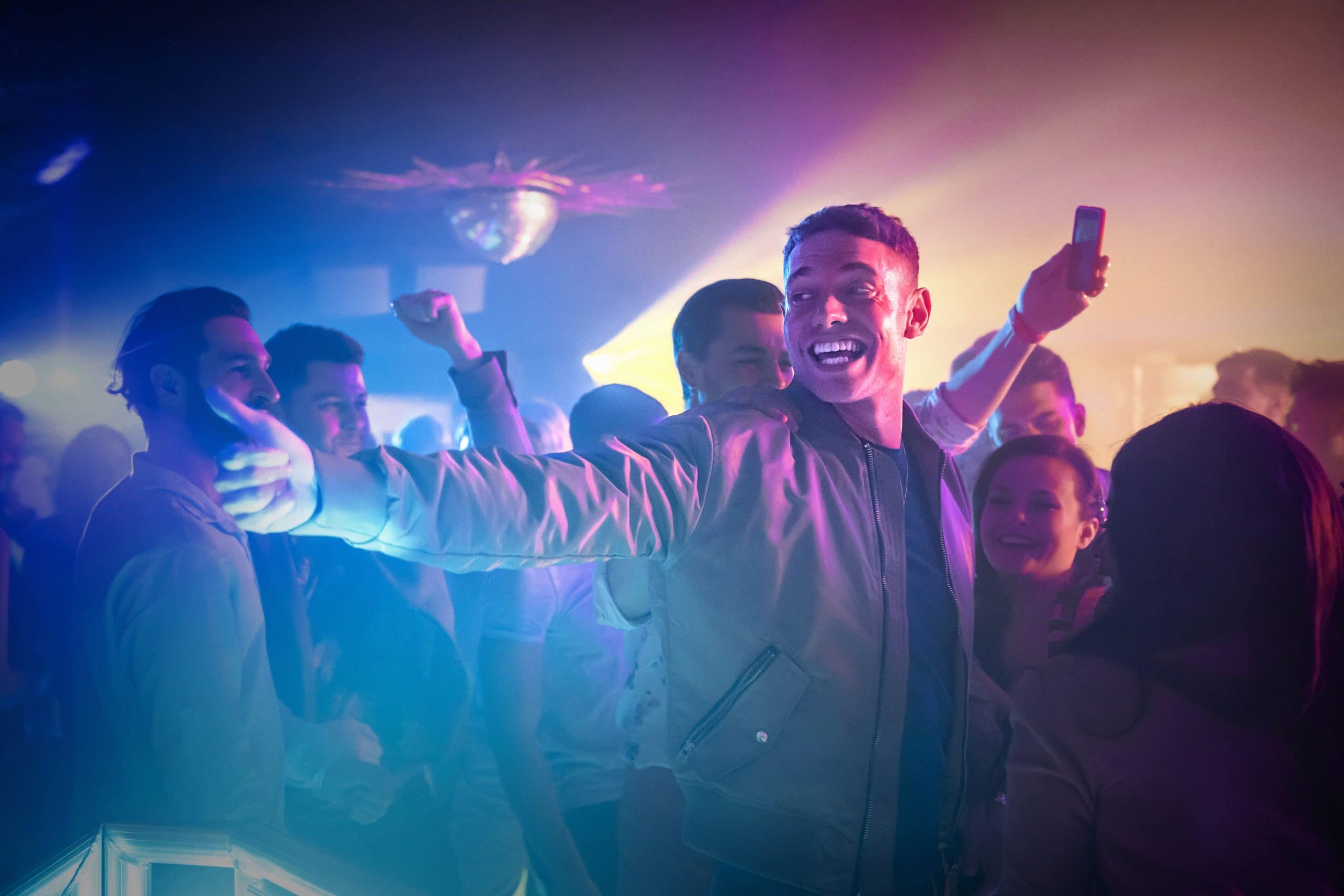 Does that help you as an actor when there's less waiting around on set?
It's a first-world problem but the hardest part of being an actor is the waiting around bits. But on this it was pretty guerrilla film-making it was go-go-go. If there was any time between scenes we'd be chatting constantly about the lines and script which is the first time I've had a job which was so collaborative. I had a very clear idea of who Billy was, drawing on my own experiences and how I took it from the script. It was great to be able to explore the best way to portray this story.
Did it help you personally in terms of thinking about your own life in the public eye on a big ITV show?
For sure. That was the thing I drew upon. When I did Grantchester it was the first time I had really opened up to the public in a way I hadn't been before. And not always in the best way because I was stepping into a fanbase who were very committed to and passionate about a show which they feared was losing a key element. You do bear the brunt of people's upset and anger. So I had a bit of experience of being on the end of negative publicity. And I'd learned on my own to stay away from that, but definitely doing this has made me hyper-aware of the damage that social media can do to you as a public figure. With this I'm nervous about how people are going to take it – it's that ironic thing where I hope no-one attacks me on Twitter for it. But I really hope they wouldn't miss the message in that way.
Do you get support or training as an actor when it comes to social media, like they are now giving counselling to reality TV stars?
We get some media training to a certain extent at the beginning – I did when I first stepped into it. But I've been lucky in some of the stuff that I've done, and I like talking about it and doing interviews, and I've been pretty good with Twitter. I'm different from a reality TV star in that I can disconnect from my work, I'm not my own brand, I play characters. You do get people who get confused in some way who will still address you as a character if they don't like what a character has done. They very much make you aware of that. But I think I'm okay at navigating this world.
Also in terms of a support network I have my friends and family and other actors to talk to, like Robson Greene. He's someone who has been through it all. When we were filming I remember he went on This Morning and Nigel Farage had been on. Nigel Farage wanted to have a picture with him and that picture went onto Twitter and then you suddenly had loads of people hating him thinking he was a Ukip supporter. I got really angry and went on Twitter to defend him but he was like, 'No, no, calm down its alright. Not the first time it's happened and it won't be the last.' He was very chilled about being in public eye and not being able to control this stuff. He was good mentor when entering this world.
Speaking of mentors can we move onto Greyhound with Tom Hanks? What's he like?
It was insane, it was one of those things where I had to pinch myself. He was pretty much the reason I am in this job. Yeah Saving Private Ryan…I remember vividly watching it, and just growing up with all his films, he was my hero and still is. They say never meet your heroes and it is petrifying because you don't know if they're going to be who you think they are, but he was. And even more so because I got to see his professionalism, and his insecurities which are the same as mine as a newer actor. He's won multiple Oscars but he proved to me that you can stay humble and be a good guy in this industry no matter how big you get.
Is he alright now? He had the virus!
Funnily enough I did some dialogue recording for Greyhound just after he got coronavirus and Gery Goetzman his producing partner said, "Oh no, he's fine. He just texted me now which said, 'I'm absolutely fine, the press have blown this out of proportion, I've just got a headache, I'll be with you in a week or so.'" It wasn't touch and go but he was the first big celeb to get corona. It was huge at the time.
We've only seen the trailer but it looks like a great old school WW2 epic, tell us about who you play and what the filming was like?
Tom Hanks plays the captain of a WWII naval destroyer escorting a fleet of Allied ships across the Atlantic during the war when they get set upon by some Nazi U-boats. I play his second-in-command who is officer of the deck during battle station scenes. And it was intense. Again from me watching Saving Private Ryan and that being a big inspiration for me going into this industry, to be standing next to Tom Hanks wearing a WW2 army outfit was an insane moment. You're like, 'Is this a dream?'
It was a brilliant experience we were a tight group of guys who went on a boot camp together and then we were filming on a tiny little set, the bridge of this massive ship, for three months. And it moved about like a ship so you had to get over seasickness even though you weren't on the sea. Watching the trailer was pretty much the first time I'd seen a lot of the effects, and all the movie magic. It made me want to do a lot more action films. It's a massive Hollywood blockbuster but the way its shot makes it an intimate character study as well. Which Tom Hanks excels at.
Great that you got to do a boot camp, they did one on Saving Private Ryan didn't they?
We had the same guy! He was the military advisor on Private Ryan. They did it for longer and there's was a hell of a lot harder, but we had three days on no phones, staying in costume and character, staying on the ship. My character is a navigating officer and although he doesn't navigate in the film I spent three days learning how to read maps. And we ran through battle scenarios. To some extent we improvised some of the scenes which was tough for me, I'm a British actor putting on an American accent. It was a challenge, but it's good we had those three days to really immerse ourselves in this world.
It's out on Apple TV, how do you feel about that?
Look I'd be lying if I said there wasn't a part of me that wanted it to be on a cinema screen. Especially a film of that magnitude, it would just look and sound so good on the big screen. But the virus has messed up many a film now. And maybe, fingers crossed it may have some cinema release later in the year, but I'm glad we're going to get to watch it soon.
How has the booming world of streaming TV channels affected your work opportunities?
Yeah funny enough I've just flown back from Morocco filming an Apple TV show called Invasion. I've done stuff for Netflix too. It is a different landscape now, but I'm still really proud of being on a prime time ITV show. There are many shows that get cancelled and don't make it to as many series as Grantchester has had. With so much other stuff to grab people's attention. So I still really value working for organisations like them and the BBC.
Apple TV have a battle on their hands but they've got some great talent and this is the first film they've purchased so I'm really proud it's this one and hopefully it'll be a turning point for them.
I like the way English people still settle in for the prime time ITV dramas.
Yeah we get massive viewing figures. Kevin Igo the head of ITV says Grantchester is one of their best shows and it's brilliant that people are still tuning in to watch TV like that.
BBC Three's Make Me Famous is available to stream on BBC iPlayer from Wednesday 17 June
It will also be shown on BBC One at 9pm on Thursday 26 June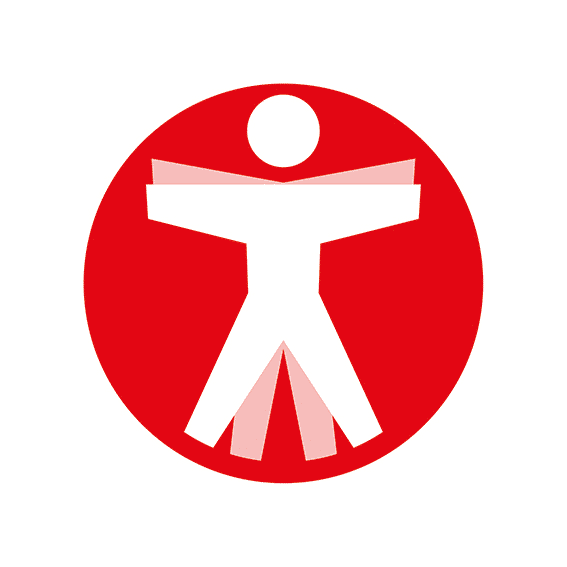 Join The Book of Man
Sign up to our daily newsletters to join the frontline of the revolution in masculinity.