Question Time: Sixty Minutes of Hate
Matt Charlton sits through another episode of "BBC's flagship chagrin fest, Question Time," and asks: what's the point in all this?
I went outside yesterday in London's murky, sticky late-spring sunshine, stood in the middle of my local high street (just outside the Co-Op, if you're wondering) and proceeded to perform what I thought was a very moving rendition of Ed 'about-as-exciting-as-the-five-items-or-fewer-checkout-at-Waitrose' Sheeran's 'Shape Of You', using only my slightly out of tune voice and slapping my buttocks to keep the rhythm.
This column will be submitted as evidence to provide context, I hope the arresting officer takes that into account when filing her report. You see – no one on that high street knew it, but I was demonstrating how my seemingly random actions on that fateful afternoon would have about as much impact on the political landscape of the UK as the BBC's flagship chagrin fest, Question Time (BBC1, Thurs)… i.e. sod all.
At one time, I had convinced myself QT was a nourishing, useful, highbrow thing to watch – a window into the political classes and the everyman (or woman) of anytown (or woman), and a chance to see those two worlds collide – our elites held to account; the person on the street with a voice. But lately – and I don't know exactly when this happened… maybe somewhere around the launch of Twitter – lately QT has come to resemble a game of Hungry Hippos, only the little white balls have been replaced with blind rage and applause.
It's an arena set up not to thrive on open debate, but confrontation – not to change minds, but to make people angry for a bit, allow them to calm down slightly once the programme ends, and then have them get livid again once they remember that Andrew Neil and Michael Portillo are on next.  Essentially it's Orwell's Two Minute Hate spread over sixty banging-your-cranium-against-a-wall minutes.
Take the May 24th episode, where, not content with making our panellists go to Worthing, about a minute into the show, Dimbleby (D) waves a red-rag in front of Twitter-bull with barely concealed glee, "You can take issue with anything anybody says by using the hashtag…" Read those words again – not 'you can discuss' or 'you can reply', nor 'you can remark' – no – 'you can take issue with anything anybody says'.  GO ON, ARGUE! BE OFFENDED. THROW ROTTEN FRUIT AT THESE BASTARDS! SEE IF I CARE! And he doesn't. He doesn't care. I don't know if Dimbleby's always been like this, or maybe it's because he's so close to retiring now that he's almost counting the number of zeros for his Sun Life TV ad fee, but frankly he looks more fatigued/pissed off at the whole process than I am. He sits there like a bewildered grandfather in the corner of the living room on Christmas Day, looking on with half-conscious amusement as his grandkids squabble over a shit cracker toy.
And squabble they do, with the exception of Dominic Lawson, who, in order to stop emotions running too high, has seemingly has been included on this particular panel as a strategic emotional sponge of 'ugh'.  Altercations are had over Brexit (of course Brexit), trains, possible elections and NHS funding. They even seem to have done away with the funny question which used to end the show on a sort of 'don't have nightmares' note. It's too bleak for levity now – bring out your dead. Oh – it's Worthing – you already have…
With all of that in mind, here are a few things I would introduce to improve the show:
The QT clAPPometer – an app the viewers can tap at home to clap along with the studio audience. Dimbleby would have to declare a winner at the end of the show, and the loser would get gunged.
Golden Buzzer – every series, Dimbleby can use this once, and whichever member of the panel he uses it on gets to be Foreign Secretary.
Jerry Springer Security – Give the entire audience energy drinks and book a provocative warm up act before recording starts – see sparks fly and have burley men in branded t-shirts on standby.
Half time show – it's a slog otherwise isn't it? We need a time-out and some light entertainment in the middle of all of this. Where the hell is John Bishop?
What Have We Learned – Sorry to lean on the Springer format again, but at least make us viewers feel that we've got something out of the experience.  Dimbleby will be forced to highlight at least five salient points about how we've grown as people in the last hour, and how we've changed, hopefully for the better.
Because no opinions are ever changed, are they. Have you ever seen anyone renounce their faith on there? Would you expect Farage to go, 'actually, you've got a good point there – I'm not a racist twat anymore'? It reinforces everyone's stance – you vehemently agree with the person who is echoing your opinion, you call the one who contradicts your outlook a prick.  Do you ever walk away from such a show feeling relieved, enlightened, and hopeful for the future of humanity? No. You don't do you.
No one budges… and so, actually, maybe that's why Question Time is the perfect programme for the UK at this moment in our blighted history. We all dig our heels in and shout at each other. It's what we deserve.
Oh – you want more? 'Question Time: Extra Time' is on 5Live afterwards. It's with Adrian Chiles. Of course it is.
Read more of Matt Charlton's Nightmares in HD, like this one on Channel 5's Cute Animal Day.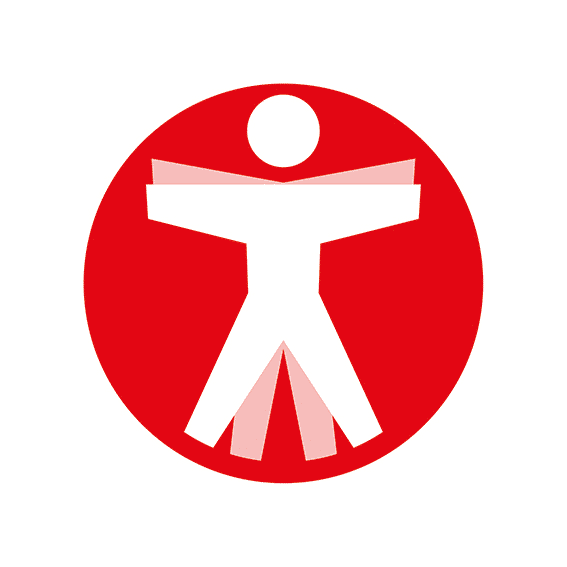 Join The Book of Man
Sign up to our daily newsletters to join the frontline of the revolution in masculinity.