Eden Blackman on the trolling that brought him close to suicide
Eden Blackman opens up about being trolled by his former Celebs Go Dating co-star Nadia Essex, and how he is rebuilding his life.
A couple of weeks ago Nadia Essex signed a legal undertaking which ended a year of hell for her former Celebs Go Dating co-star Eden Blackman. Essex had been creating secret trolling accounts to attack Blackman, as well as feeding the news papers with false stories about him – under the agreement, the accounts and articles had to be removed, and she is prevented from further harassment on social media or print. This then, was the end of a case which was somehow both shocking and unsurprising; shocking in the alarming way someone can dedicate time and energy into destroying another person, and unsurprising because we are no so familiar with weaponised disinformation on social media. For all the benefits of being able to take down those people that deserve it, it can also be used against those who are guilty of no crime. The cost on them is frightening: for Eden Blackman, a music industry PR and dating app entrepreneur before he entered TV, it brought on serious mental health problems which brought him to the brink of suicide.
We spoke to Eden about his experiences, to find out what happened but also to understand how a person can come through the darkest of times to start to rebuild their life…
How have you been since everything was resolved in your favour?
Life's getting better. Now I've had the opportunity to talk and recall what's been going on, it's been a huge relief. I'm full of cliches about this but the morning that the article [revealing the legal agreement] came out in the Sunday Express, I genuinely  felt a 20 ton lead weight lift off my shoulders. I physically felt a difference. It was an out of body experience. Even my spine was tingling  it was incredible.
But before that it was a complete and utter nightmare, the kind of thing no one could imagine. It came from a dating show that was meant to be about love and happiness and bringing enjoyment to people's lives – and it nearly ended mine.
With the physical manifestation, was that weight something you felt all day?
The situation was the first thing that came into my mind when I woke up and it was the last thing that would be in my mind when I went to sleep. Nadia's behaviour and obsession was unwelcome and uninvited. Trying to deal with that, how erratic that was, when I consider myself quite a rational person…
I remember sitting down with a friend of mine just before we'd got confirmation from Twitter that these multiple accounts were run and set up by Nadia to troll me. And I said to my friend I don't understand why she did it – I must have said it 3 times, and each time she said, 'Eden, you are rational, you will never understand why someone who is irrational has done something.' Third time, I went, 'got it, cool, ok fine, that makes sense'!
I'm smiling about it now but it was horrible. The last 10 days have been a complete new chapter, this is 'season four'. I feel great, but I've still got a way to go and I've still got thoughts and concerns. With the process of getting through it, I talked to people and learned that you shouldn't be afraid and you shouldn't be ashamed.
It took a long time for me to talk, but when I did – and I get emotional about this – I really broke. People would say, 'It's normal for you to feel like this, it's not you Eden. This is a nightmare you're going through.'
It does sound like a nightmare  – something you can't think or act your way out of it, which leaves you in quite a helpless space…
I didn't understand her thought process. We all have thoughts about things we want to do or might do in a situation – you project in your head for half a second. But to then carry it through for 8 months on multiple platforms, after I'd left the show. A year later I was doing TV and Nadia was trolling Loose Women and saying how disgusting it is that I'm on the show. Why? How does that benefit you in any way? It's trying to understand that I will never understand her behaviour.
What moves did you make in the midst of it all to reach out and get a handle on your experiences?
There was a small pool of people that I spoke to at least every day. One of them now is an ambassador for CALM, and Black Dog. I spoke to him for months and he called me a couple of times when he didn't know…I'd given myself approval to end my own life on more than one occasion. I'd physically sat down and talked to myself and given myself approval. To validate it and say it was ok. One of the times he called me, out of the blue – I'm a Van Halen fan and he called me to say Jump had been on the radio – if he hadn't called…my mind was made up.
So I mostly spoke to people. My parents were incredibly supportive, I'm an only child, my parents are over 80, and I was having to have conversations with them that I don't think any offspring would like to have with their parents. This was normally off the back of some fabricated story that Nadia had given to the press. Thankfully the harassment order that she signed meant all the articles had to be removed – there were about 16 or 18 articles in national newspapers that were taken down.
But it was about become completely unfiltered to a small and trusted group of people. And they saved my life.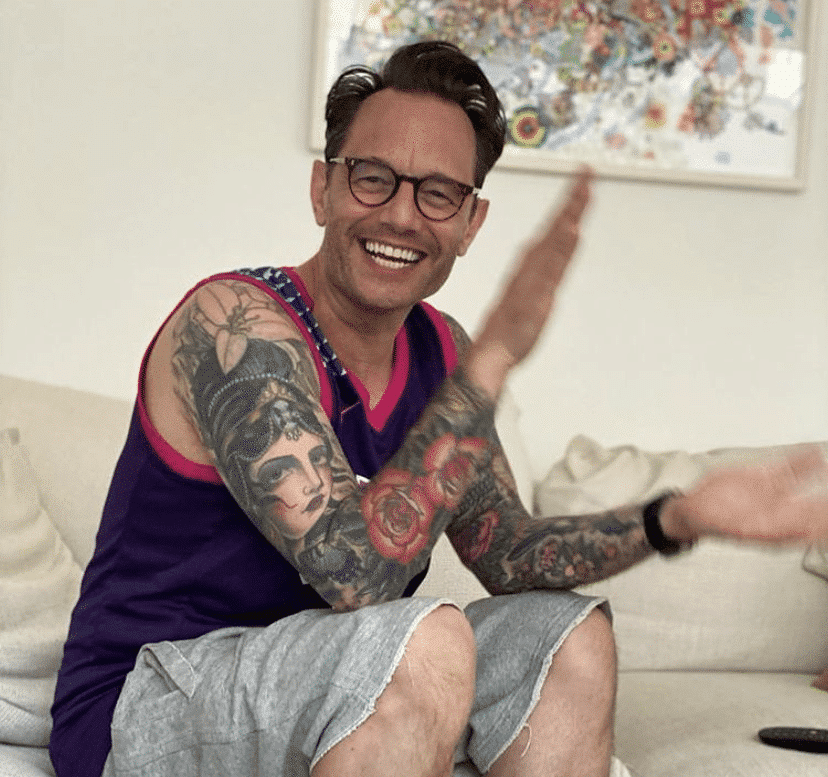 Were you good with those mental health conversations before all this?
To be honest I don't think I'd had heavy mental health issues before. So when this came along there was a real shift in me. I noticed it in my body language, and I stopped talking – I went really insular. I could happily not leave the house for a few days. My office is near me in Ladbroke Grove but I'd call in say to I'd work from home on multiple days because I didn't really want to talk to people – at that point I realised if I continue it's only going to end up one way. The fewer people I talk to, to the less support I have and then you are insular and essentially debating and talking only with yourself. You need other people's opinions even if you may not like what they are going to say.
People often seem to forget that a lot of people who are struggling still have to work, still have to earn a living and keep up the front – on the days when you were working was that hard?
It is tough. I have a few jobs. My role in music is as a radio plugger, I'll go into stations like Radio One and Capital and Kiss and present records to people – my first boss when I started doing this said to me, 'you might have woken up this morning and your cat got killed by a truck, and your girlfriend left you, and your Jeff Buckley signed poster caught fire…but you can't take that into Radio One.' It was about putting on an act, and I've been doing that chameleon job since I was 25 . When the headlines were out about me, a lot of people at radio stations and record companiss would come up to me and say, 'I just want you to know everyone in this building thinks it's a crock of shit.' And I would break. Things like that really helped.
And people in the street too. Because you've done a popular show like that, you do get recognised and people would come up and say they thought it was all nonsense. Those moments from viewers made it special for me.
In the real world you found a connection but how did you manage the social media side where anyone can chip in on the attacks? 
Fearne Cotton is a good friend of mine, I've known her since she did her first show at Radio One. We both live in Ladbroke Grove and had a lot of links we didn't realise. She texted me once years ago saying let's meet up for a coffee. We had a chat, then she checked her phone, said 'Oh Jesus', and showed me this screen grab of something someone had put on Twitter – she'd just announced she was getting married to Jesse Wood, son of Ronnie Wood. And some fucking idiot had put, 'Oh I see Fearne Cotton is marrying into the Rolling Stones millions, she must need the money.' This was 2012/2013 she was on the Radio One morning show, Celebrity Juice, she was everywhere, and is one of the most financially independent women you could imagine. I said, 'how the fuck do you even deal with this?' This was before I'd even thought about getting into TV. She said, 'I can never take criticism off someone I've never met.'
She said if Philip Scofield rang her up and said she was terrible she'd ask what can I do better, but some keyboard warrior in his pants eating Wotsits is noone I give a toss about. So there was an element of that when I saw stuff online – 'Wotsits'! I just imagine that image. A lot of Twitter users are on it purely to attack people because they get a kick out of the sense of power.
But the only time I had huge amounts of abuse was from accounts run by Nadia. It's a pretty sad existence when that's how you define yourself.
Does it feel like reality has come back to you in that context?
Well yes I have the comfort and security of never having to worry about Nadia again. She is not my problem. I don't have to worry about what she's saying about me or putting in the press. It's taken a lot of time, a lot of court and lawyer time. Would I rather not have gone through it? Absolutely. But I'm I glad I got vindication, 100%. Its was an insane, ridiculous Netflix-type drama but it's true – and I had to remind myself its me, its my life, this isn't some mad fiction. Just knowing that chapter is completely closed means I can breathe and not have anxiety.
Moving forward, how are you going to look after yourself from now? How will it inform your life?
At night I've been turning my phone off for 12 hours. I turn it off at 8pm and turn it on at 8am.
I've been trying to get outdoors, all of this has been happening during lockdown and just doing walks has been good. Or reading, trying to cut down on the trash in my life that I'd used as prop and a diversion to take my mind off other things.
Also I learned not to try and grab yourself back when you do go to dark place. Say, 'OK, here we are, this is dark this is tortuous this is the basement of your life… Shall we go back up now? Look, you have a lovely house, why do you want to hang out in this cesspit for.?'
Trying not to work out why it happened too. Because I will never do that. And making sure I engage in life and pick up the phone to call people.
Follow Eden Blackman on Instagram: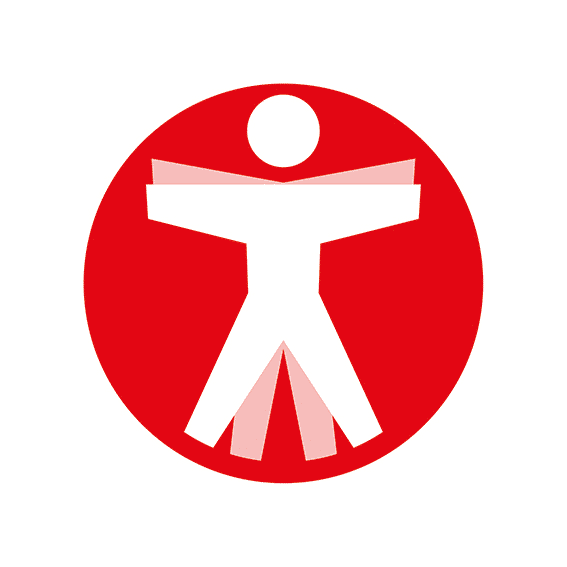 Join The Book of Man
Sign up to our daily newsletters to join the frontline of the revolution in masculinity.