I had a Drag Queen makeover
The Book of Man editor Martin Robinson is transformed by the Family Gorgeous from Drag SOS, and learns about drag history, identity transformation, and falling off heels.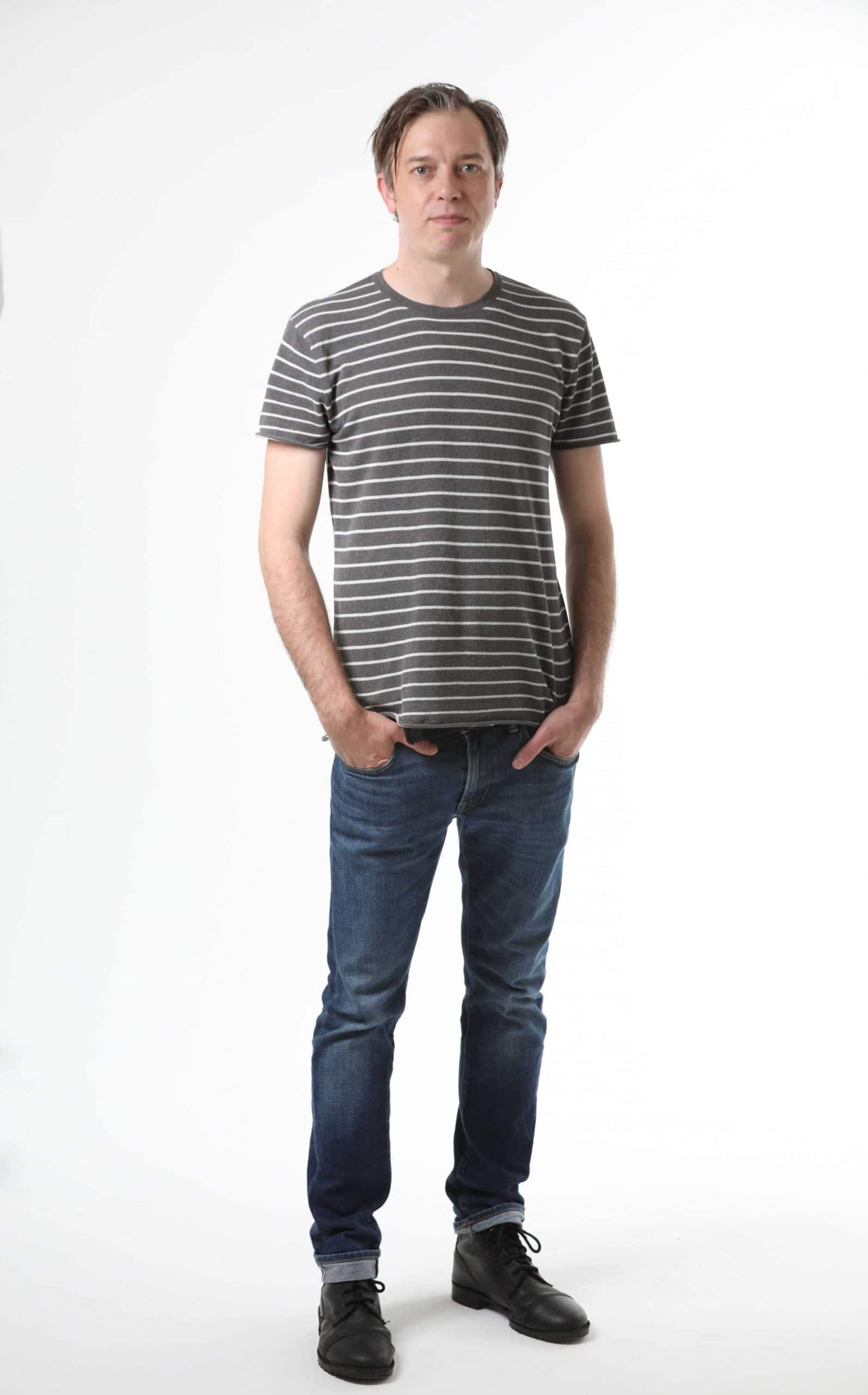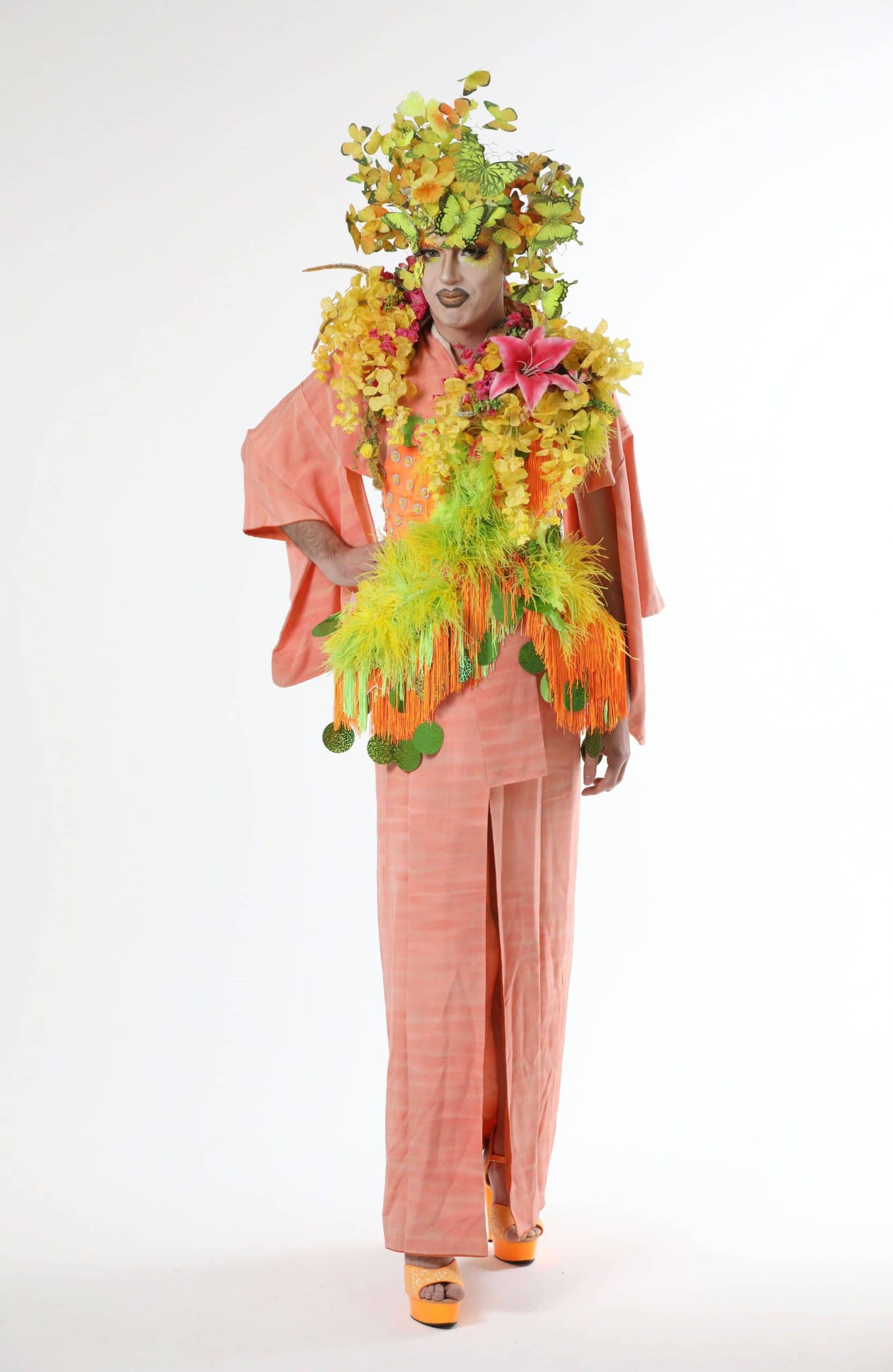 Shit. Shit.
Shit shit shit.
Shee-it.
Why did no-one tell me it was so difficult to walk in high heels?
I mean maybe they had and I just never listened, but really, how can anyone do this?
I was three and a half strides into my walk across the photo studio floor when my teetering totter turned into a straight fall. Luckily I was saved from nose-smashing doom by two drag queens, Cheddar Gorgeous and TeTe Bang. Yes, these experts of heel cruelty, these doyens of diva life, these goddesses of glam, glitz and glory, turned out to be a pretty swift safety crew too, as they rushed to catch the plummeting butterfly between them. For I too was a drag queen for the day.
To be fair to me, it wasn't just the heels I was contending with – but to stress, at 6 ft 3 in six inch heels, that was quite a way down – it was the silk kimono (which was flapping open to reveal a very un-drag expanse of hairy leg), it was the tight bodice clutching at my whisky belly, and it was the extravagant floral headdress which was both amazingly avant-garde and nippy on the old scalp. But once steadied,  and then led along by Cheddar and TeTe to be propped up in front of the cameras, I could truly shine. For in fact, the piece de resistance was actually me, a new person artfully rendered by my two queens over the past hour and half, during which time they had turned my face from the colour and texture of two day old porridge into something spectacular. I was now part of the Family Gorgeous.
The Family Gorgeous – Cheddar, TeTe, Anna Phylactic, Lill and Liquorice Black, who very much do live and act like a family, a very acerbic Mancunian family –  are the stars of the new Channel 4 show called Drag SOS, which comes on like a cross between Queer Eye and, of course, RuPaul's DragRace, only with a very British kind of warmth and grit. In the show, the Family Gorgeous go visit families from such areas as Ipswich and Scarborough, who have nominated a member to get the full drag makeover in the hope of transforming them in ways that are more than skin deep. And it is a serious tear jerker. In the first episode in Dover, a father called Shaun is transformed into a queen called Poppy, and finds himself understanding and empathising with his gay son in a way he never had before. It is a beautiful rendering of the obstacles of unconscious prejudice which can get in the way of simple familial love. The reconciliation of father and son, both embracing in full drag, will squeeze even the hardest of faces into a sobbing mess.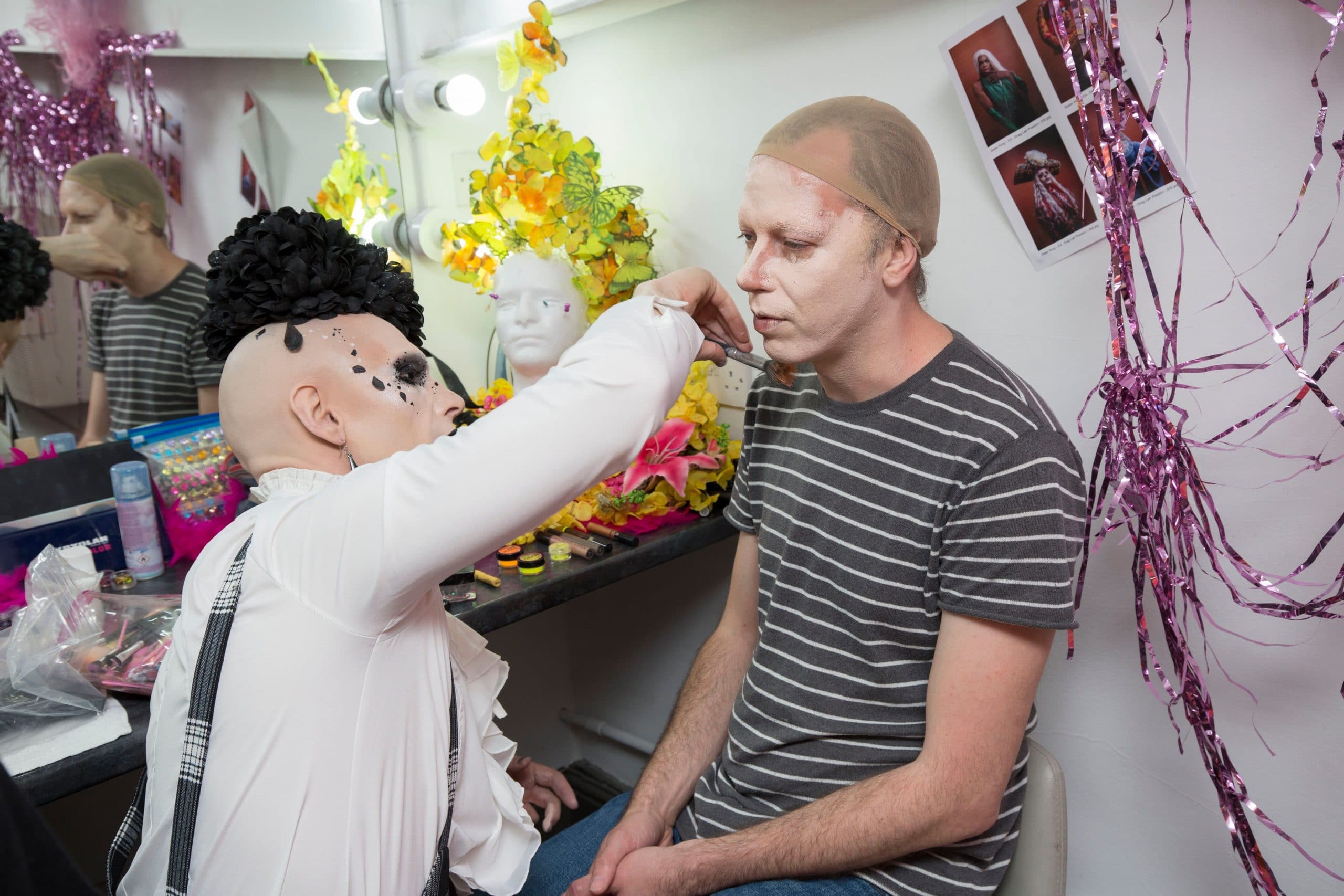 Yet for me, having been invited to go through a drag makeover in order to learn more about the show and drag culture in general, the experience proved very difficult at first. I'm not a performer, I shrink from attention. Put me in a roomful of people and I'll naturally retreat to a corner. Preferably behind a pot plant. I'm more lizard than man. So the idea of being done up in order to be very much the centre of attention really had me silent and worried as I walked into the dressing up room to be confronted by a Alladin's Cave of glitter, wigs and items of clothing I couldn't even identify, plus the non-stop hilarity cabaret of the Family themselves.
"You look nervous, don't worry, you'll be fine," Cheddar said, all mega-watt old Hollywood charisma, as she sat me in the make-up chair, "but tell me," she fixed my gaze with her black alien (contact lenses) eyes, "What makes you feel uncomfortable about this? I'm always interested to know…"
The exposure, on a personal level. And I suppose deep down, as a hetero man you're taught from a young age not to dress up like this. You're supposed to be natural, real, no frills, which is of course just as much as a performance. Still it's embedded in there, I think. So I'm sweating, sorry.
"But why did you want to do this?"
For those very reasons. To push against the boundaries of what we are taught as men. Also, I need more Instagram followers.
But another thing I'm worried about is the pressure to live up to the transformation and perform as a drag queen. What if I can't?
"I don't think that's right though," she interjects, "Drag that tries too hard to perform can be quite bad drag. Those things have to grow. If I'm with most drag queens, it comes naturally, they don't put it on. So many people go into it thinking you should have a formulated caricature, and I don't think that's what drag's about. It's about allowing you to feel comfortable to be whoever you feel like being. And so drag can be about different kinds of expression."
As my eyebrows are glued down – to allow for a smoother application of make-up, FYI – and my foundation is lathered on, Cheddar tells me about the role of drag in British culture.
"I don't think it's possible to pull one history out. It comes from a whole bunch of theatrical traditions and different communities. For me, at its core, drag is about relationships. It's about becoming a spectacle that allows you to form relationships with a lot of different people. Which is why it's played a huge role in making certain issues visible, because you're able to draw attention to things. Its power in political movements emerges from that, and is why it has played such a central role in passing on stories of queer people and being part of queer people's lives – in being able to communicate with one another and bringing people together. The thing about being queer is that a lot of the time it is something that you have to hide away, right? Drag is about making yourself visibly different. And when it came to the articulation of the gay rights movement, there was a need for those characters that did stand out to lead the charge."
This powerful role drag queens have in bringing gay issues to light by drawing people from all walks of life into their orbit is especially genius in the way it forefronts humour, a spoonful of sugar…
"Oh yeah… but there's also a gallows humour there, right? If you talk to any older, particularly American queens they'll tell you about the war on HIV, and how humour was incredibly important thing, because all of their friends were dying. To make jokes about HIV was an important part of being able to continue on with your life."
Cheddar talks about the unique role drag queens have played in British culture through the years, and why they are particularly finding new purpose in the age of fevered male egos, as shown in the combination of mockery and awareness raising seen in the recent Trump protests. But beyond the political, she also thinks the Digital Age is proving a nice sea for drag to swim in. "There is something about our society at the moment where people are attracted to the visual. Maybe because of the role of social media in forming our friendships and the way we communicate. We're becoming more nuanced in the way we express our identity visually, so it makes sense that drag queens are having a moment right now. And why should that be something only gay men can benefit from?"
Which brings us back to the show and some of the traditionally quite hard men they visit during the series' tour around the UK, who are able to both express a different side to themselves and make new connections with their kids.
"We were glad the emotional side of drag really came out, and drag's capacity to transform people's lives. Poppy [who Shaun was turned into, in ep. 1] was an amazing example for dads. The way dads – not just around gay issues – but the way dads should embrace their kids' interests and the aspects of their kids' lives that they might not necessarily feel really comfortable with.
We also worked with a rugby player in Wales, who was a really masculine man. But he was also a dad, and he wanted his kids to grow up thinking you can be many different ways in this world. And I thought how wonderful for those big archetypal male characters to do that type of thing. That's amazing.  Then there was a fitness instructor in Scarborough, who was huge, yet he was gentlest, loveliest man. We are not allowed to express those gentler softer side of ourselves as men, which is funny as I don't think it's harking back to any tradition, it's an invented notion of masculinity."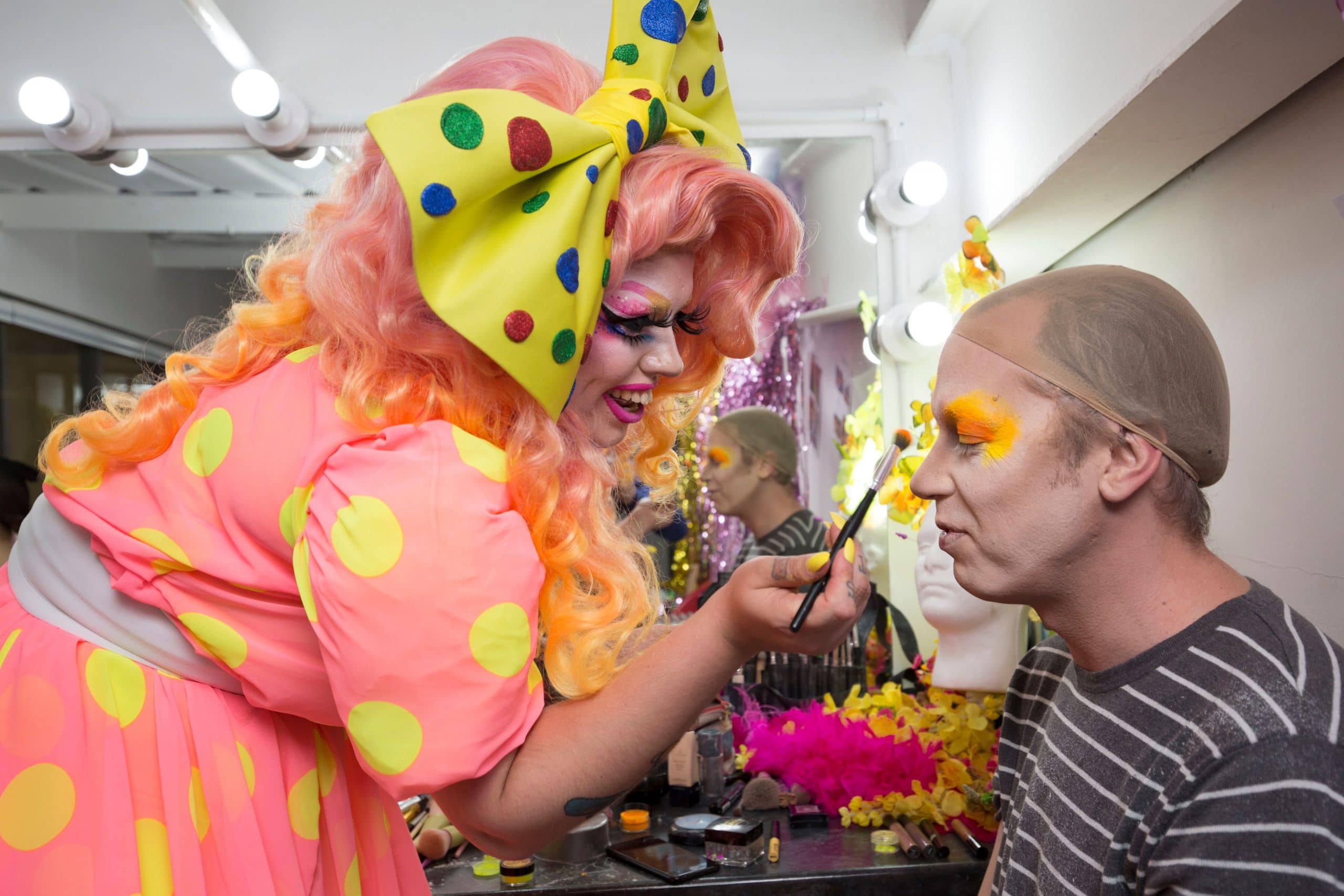 Half an hour in and I was ready for my eye make-up. I'd decided not to check myself out before my make-over was finished so avoided the mirror as TeTe stepped in to work her magic. As a female drag queen Cheddar says she's the one who people question the legitimacy of the most, "and yet she's the best drag queen of all of us – she does everything, she sews, does make-up, performs, everything…"
"You look like a gorgeous potato!" she said to me, swooping in. "Don't worry!"
As she worked on my eyes, I grilled her about how she got into drag.
"I'm from a rural working class town in the Lake District and came out as gay when I was 15, and it was really shit. I suffered a lot from mental health problems and depression, and my last ditch attempt at survival was move to London. I worked in chip shop and saved up, and then moved down here. I knew about drag, I was always into costumes, and I basically used to make outfits and go to the Black Cap in London by myself. Before I knew it I was part of a community. I didn't realise that that was what I was looking for all that time.
For a lot of people its community, finding like-minded people. I've always been told that I'm a bit much, too loud, too annoying, all those things a woman isn't supposed to be. I think I wasn't loud and annoying, I was just a drag queen."
TeTe said she has been perfectly well received as a female drag queen wherever she goes, it's just not something that has been too visible in mainstream media. But doing her thing feels increasingly important today: "I've grown up in a world where girls are told to be seen and not heard. You're supposed to be skinny so you don't take up too much room, and shouldn't be loud loud so you people don't think you're annoying. And actually what we're realising now is that women's voices are really important and we've been ignored and we've been silenced for a very long time. And now is the time to be visible and stand up. For me drag is a way of being visible."
She also reflected that it was literally a life saving experience.
"For years as a teenager I had an unhealthy relationship with my own identity, consequently it meant I used to self harm quite a lot. But as soon as I started drag all those feelings of wanting to do that completely disappeared, because I was putting my energy into something quite constructive and creative. And you see the results. You go out in drag and people compliment you. They come to you and say you look amazing. And that lifts you up."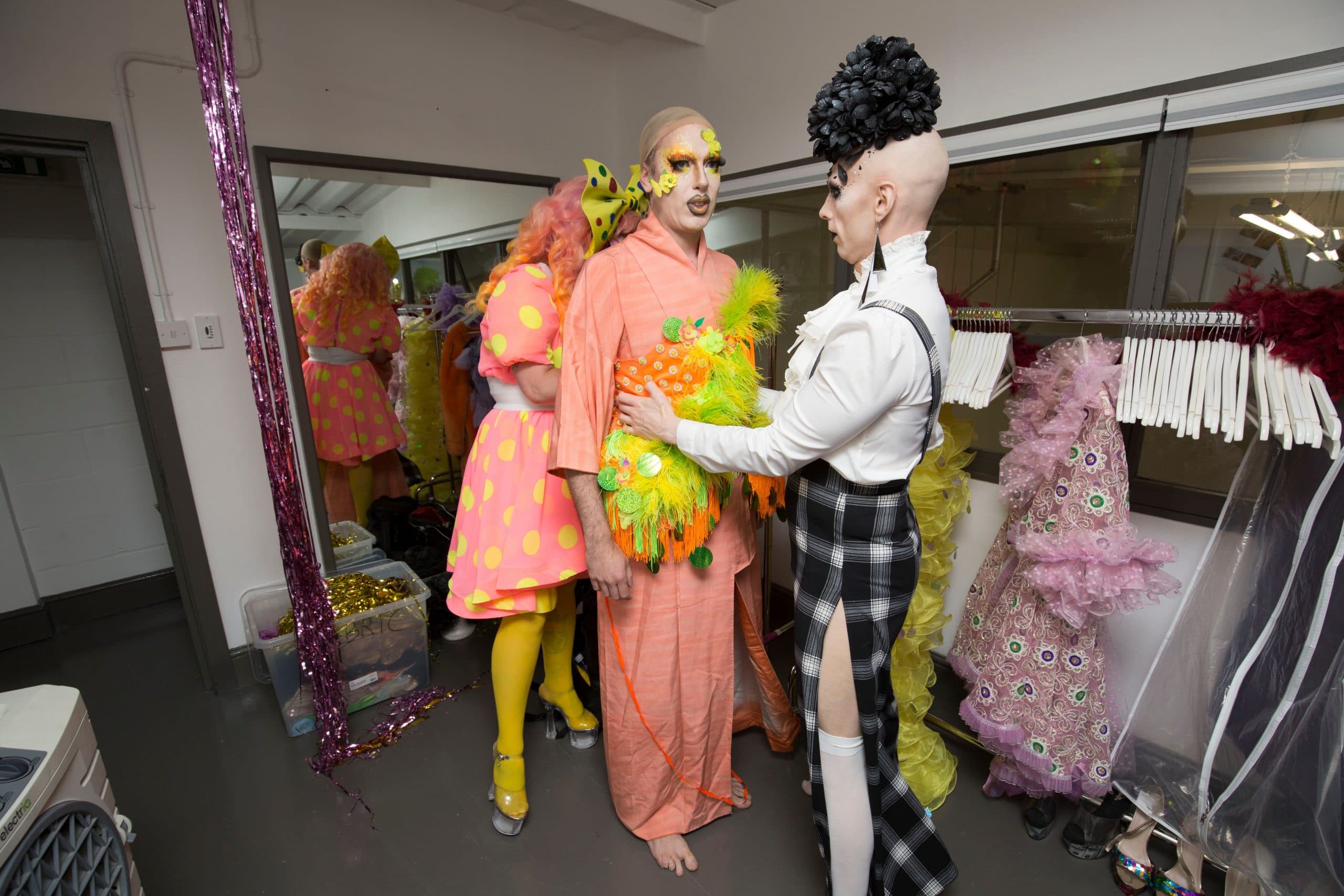 And indeed it was now my turn to experience the full tilt of drag. Cheddar and TeTe helped me into the rest of the queen gear. A floral headdress Cheddar had made, complete with fake butterflies – "the metaphor of your transformation" – plus the aforementioned kimono and bodice, and finally, the dreaded heels.
Sheee-it.
After my plummet was arrested, the pair guided me across the floor and stood either side of me to hold me up for the photographs, while Cheddar coached me, "Keep moving…move your head…now pretend you're blowing bubbles." Once I was steady, they both stepped away from me to allow some solo shots. Again I was coached along, "one leg forward…pivot your hips…raise an arm," and began to enjoy the moment, the spotlight, the glory even…until my weak ankle collapsed and down I went again.
One of the good things about drag make-up is that no-one can tell you're blushing. Nothing can disguise a scream though, and I was hastily helped out of my heels and onto a chair. But not for long:
"Time for your reveal…"
I hobbled over to a mirror turned the wrong way round, with TeTe and Cheddar looking on like proud parents, anxious to see my reaction.
"Ready?"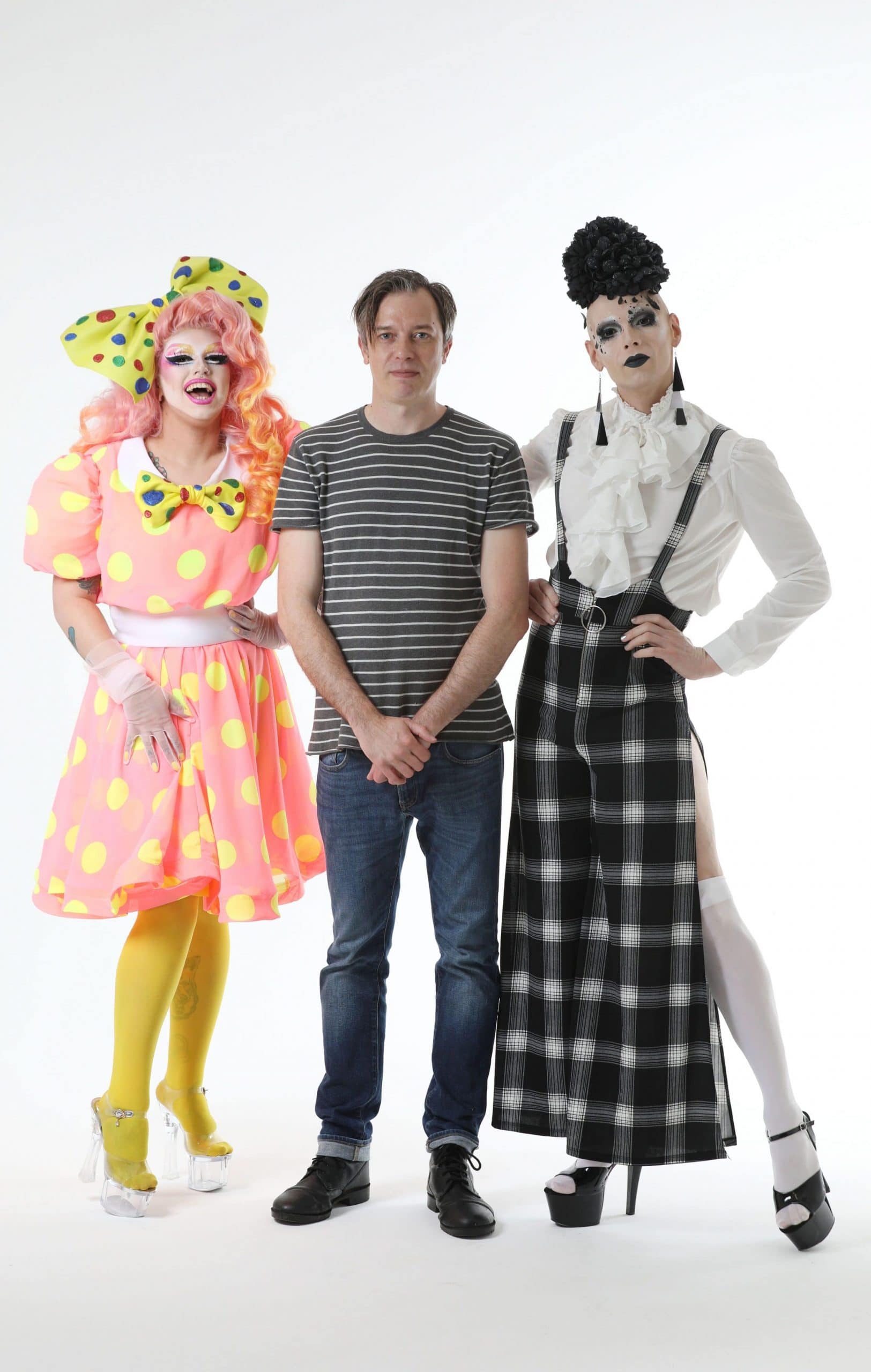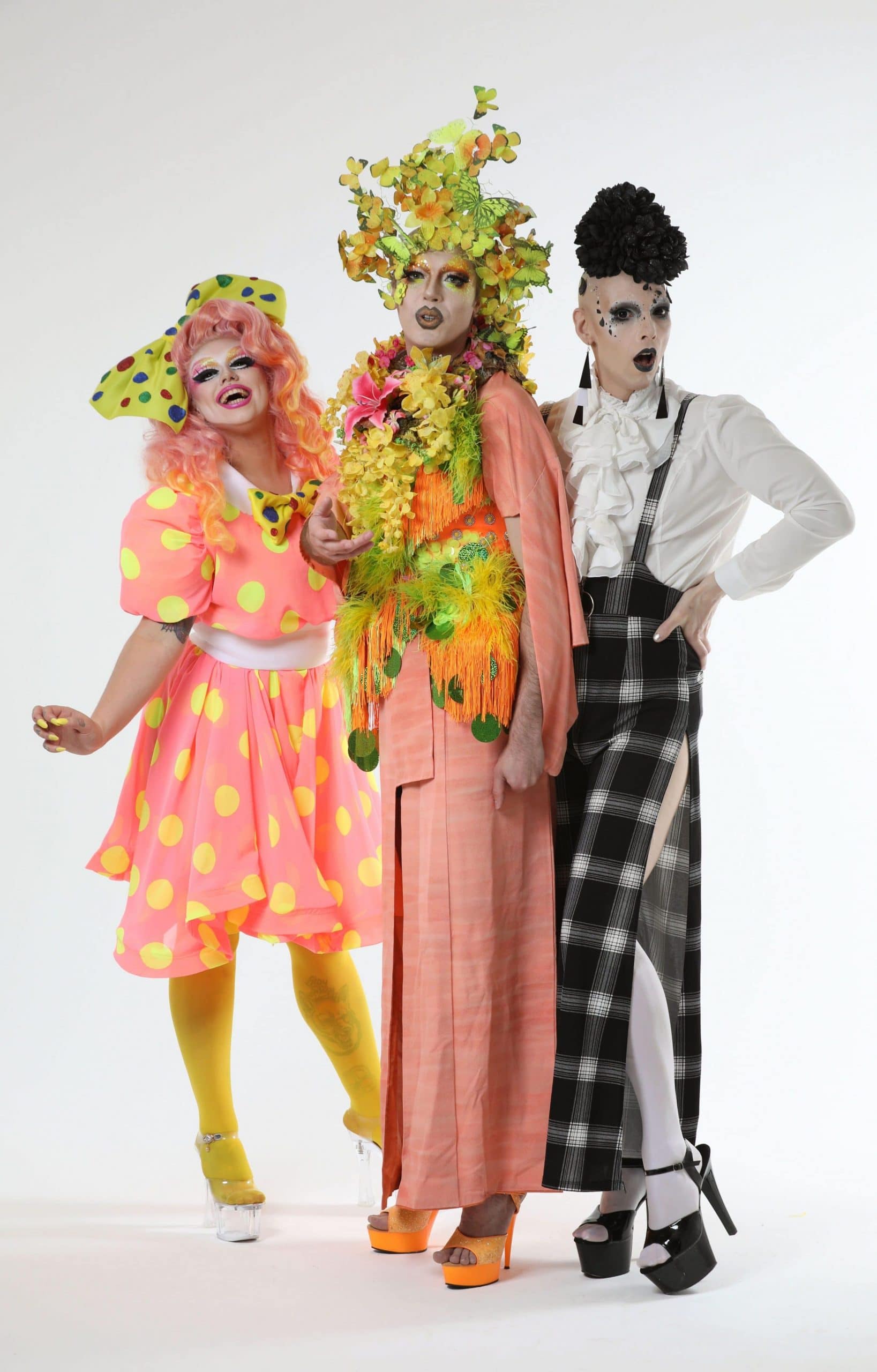 They turned the mirror over and I saw myself in all my drag queen glory.
It was surreal. I looked nothing like myself. I looked beyond myself.
I looked like a character from Barbarella starring in Alice in Wonderland: The Musical.
It felt bewildering and then exhilarating. I was seriously impressed at the incredible expertise of the TeTe and Cheddar, and thankful for it, and actually quite moved by something I couldn't quite put my finger on, but a certain sense of liberation and the potential of transformation from our usual selves.
Noticing this, Cheddar asked, "How do you feel?"
Beautiful, I replied, which is not what you're ever supposed to feel as a hetero man.
I was injured, exhausted, but inspired. All men of all sexualities need to get their drag on. Don't believe me? Watch the show and see. And even aside from that, it's time we all appreciated drag queens for their important role in British culture, which continues to grow. Let's face it, right now we need their wit, challenge, spirit and connective power more than ever.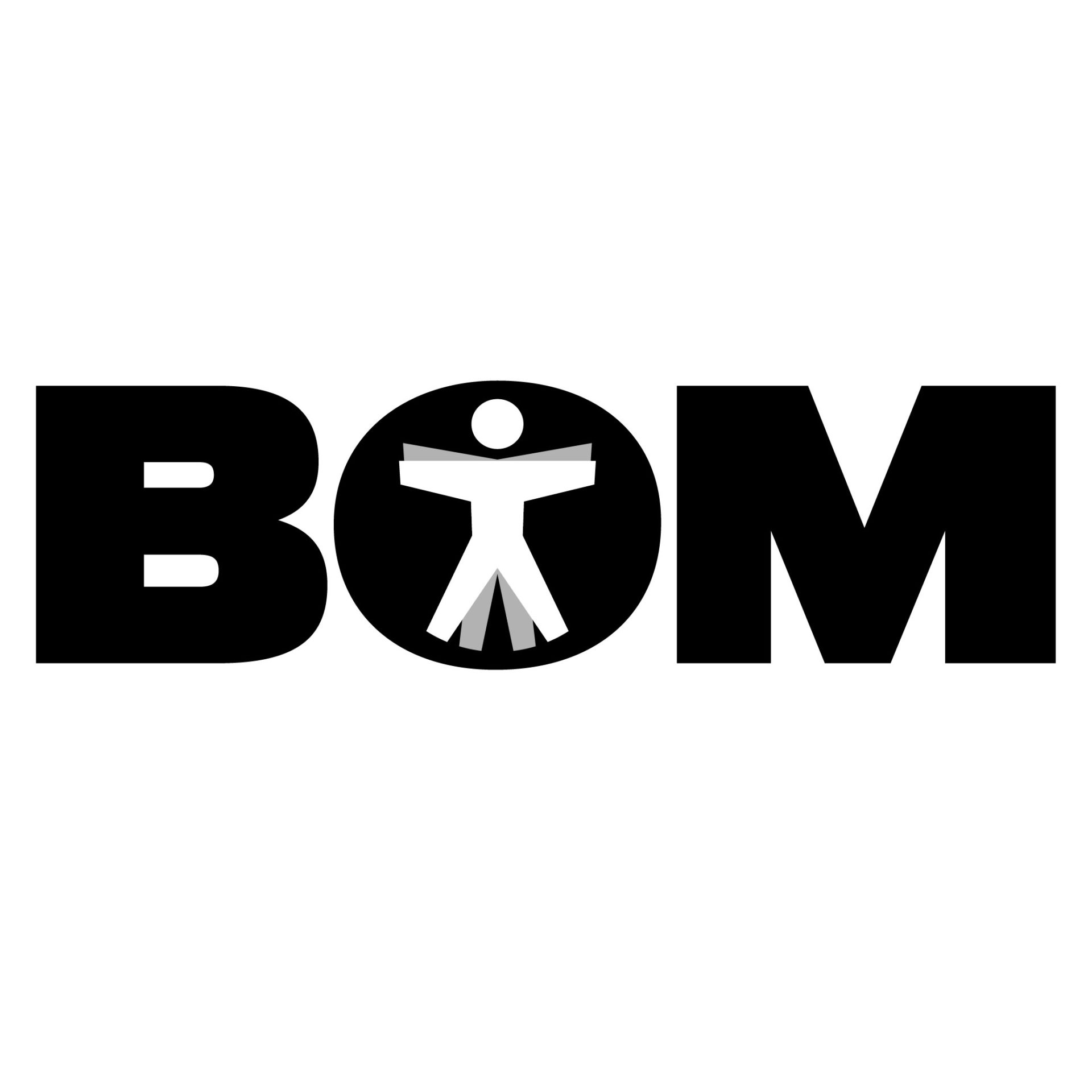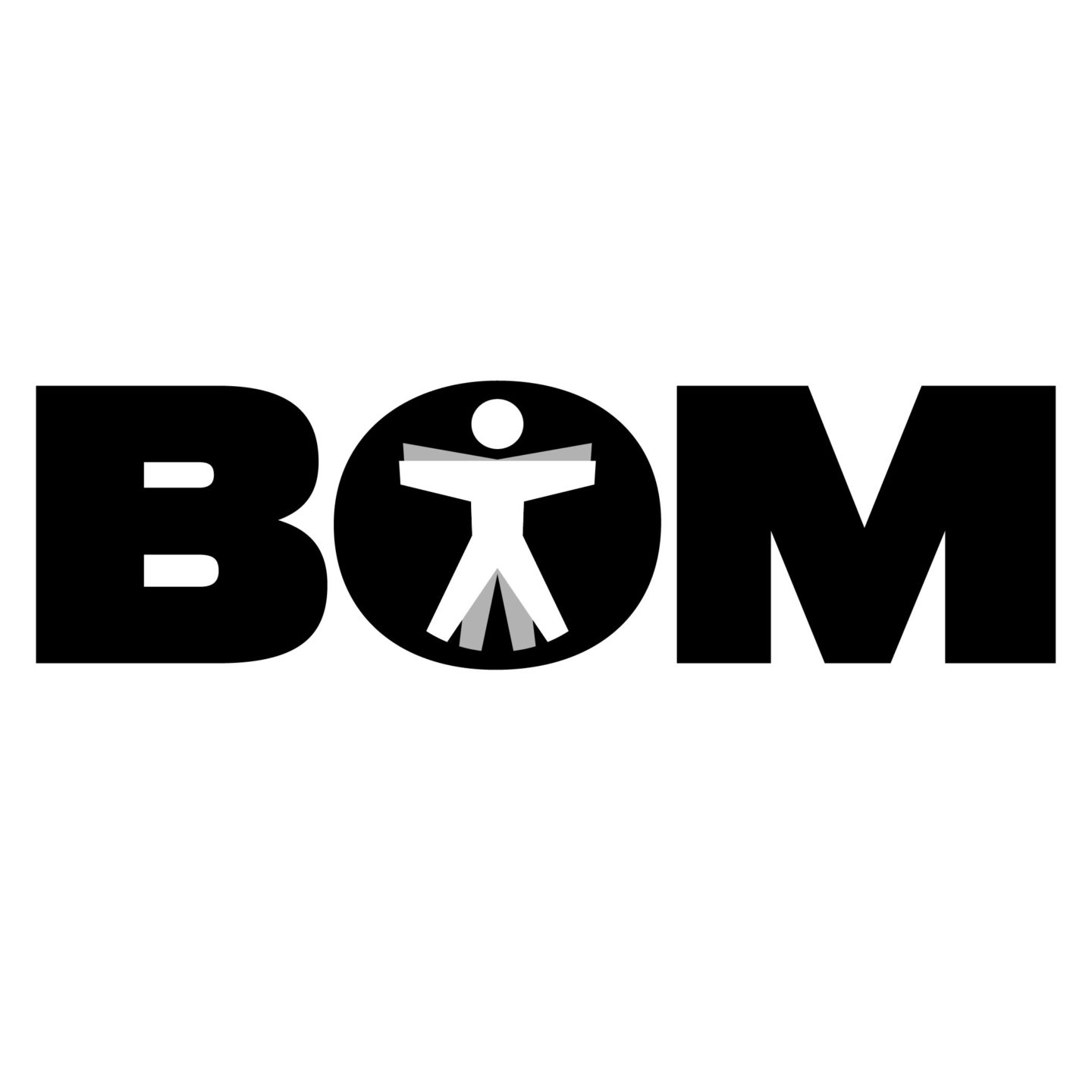 Join The Book of Man
Sign up to our daily emails for the latest from the frontline of modern masculinity.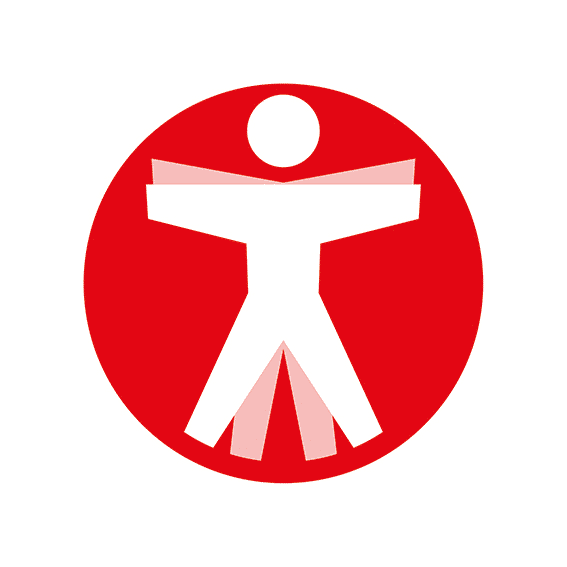 Join The Book of Man
Sign up to our daily newsletters to join the frontline of the revolution in masculinity.