Is masculinity changing?
Martin Robinson writes about his new book You Are Not The Man You Are Supposed To Be - is masculinity changing? If so, why is that?
In my new book 'You Are Not The Man You Are Supposed To Be', I attempt to wrestle with the chaos of masculinity today. Because it is in chaos. The old values, behaviours and expectations around Being a Man – these things which combine to create our sense of masculinity – are falling apart. What was once solid ground (and old masculinity has solidity at its core) has shifted beneath men's feet. This has created both excitement and fear, a relief that some of the troubling stereotypes and habits are changing (men don't cry, men shouldn't show weakness etc) and in other quarters an angry rejection of a perceived attack on what a Real Man is.
As I argue in the book, though, there is no such thing as a Real Man, and that men chase an illusion when they perform as if they are Clint Eastwood. More importantly, to deny that anything is amiss with men, would be to deny huge evidence of male dysfunction. 75% of UK suicides are male, and that figure was rising before lockdown (we have yet to learn what the figure is since). Also 95% of the prison population. 73% of deaths by drug misuse. The World Health Organisation says the average life span for men is 68.6 and women is 73.1, but there is no biological reason for this – rather, it is due to gender behaviour: you are far more likely to die of smoking, drinking, and car crashes if you're a man, and far more likely to die of TB because men don't go to the doctors. Some of these figures have held steady for years, but the difference today is that the associated male behaviours have come under scrutiny. The accelerated digital age has enabled social media to take hold of our lives, which has given voice to every sector of society, many of whom are speaking out against a men-first world. It can be hard for men to hear this, but it's been unavoidable to stick your head in the sand, nor is it particularly an honourable response. The effect though has been to put men under the microscope. Interestingly, though, men are questioning masculinity themselves, via the route of mental health. Awareness of mental health as an important factor in life is now prevalent with men of all classes, all backgrounds – it is something most men can acknowledge needs improving, as we all know someone who has suffered and most likely have had personal problems here at one stage or another. But when we're talking about mental health, it is with the understanding that men aren't very good at this stuff, that communicating vulnerability is something we're having to learn; this is about masculinity, then, looking at the way we are expected to be as men, and what needs to be changed.
What this all adds up to is that this is a period of chaos but also of exciting change, and if we can navigate our way through it, then better lives for men, and the people around us, can follow.
Not that it's easy. As I show in the book, masculine ideals such as being hard, being in control, being a breadwinner, being strong, are deeply ingrained. Even if we know some of these things are a bit old hat, it's hard to escape them – we're tied into environment, evolution, education, films, advertising, all this social and cultural information that can't just be scrapped overnight. However, at least by going through the process I go through in the book, as I attempt to deal with my own mental health issues, we can begin to understand where it all comes from, and therefore put ourselves into a position where we can decide to take charge of who we are as men.
What I believe is that we're entering an era when masculinity changes in favour of a belief in masculinities. Multiple shades of being a man that can be explored without shame or judgement. It's happening, and in further disrupting our lives and social roles, I think the virus has sped up this process. We may be heading for a brave new world for men sooner than you think.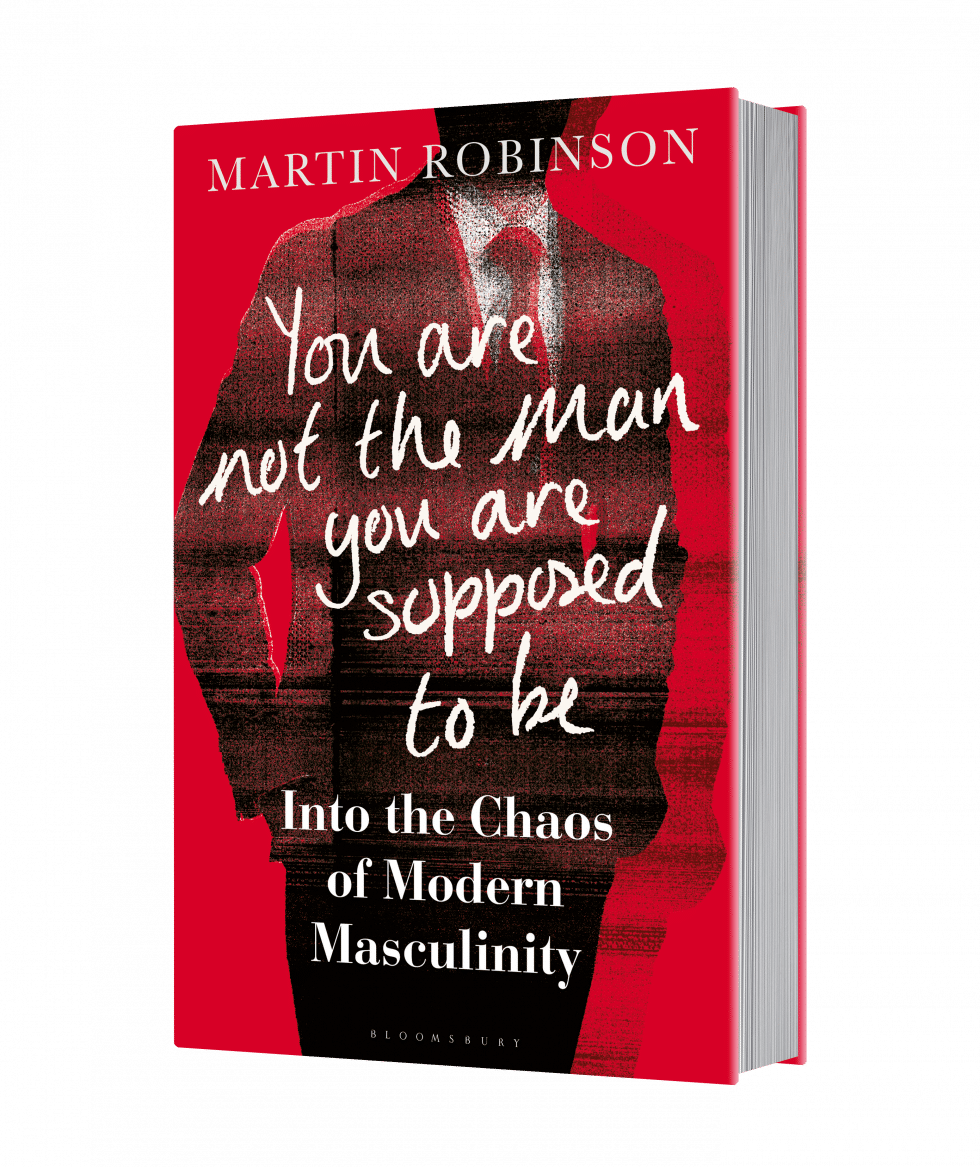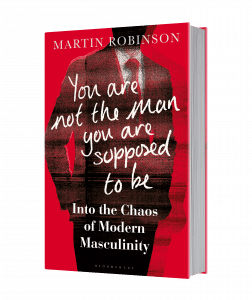 'You Are Not The Man You Are Supposed To Be' by Martin Robinson
A book which delves into 'The Chaos of Modern Masculinity' by the editor of The Book of Man
www.amazon.co.uk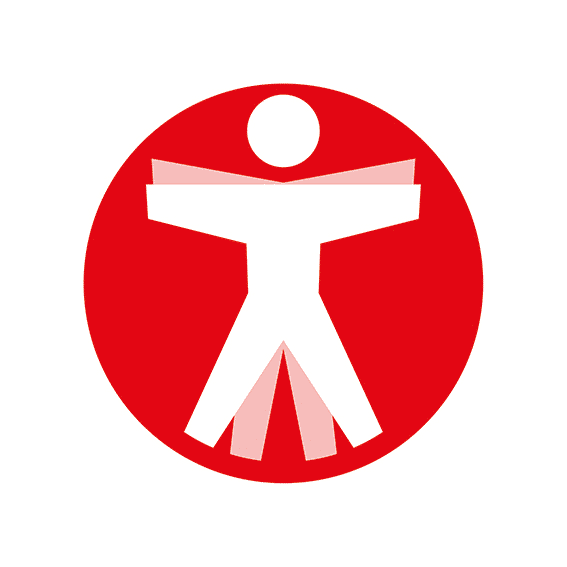 Join The Book of Man
Sign up to our daily newsletters to join the frontline of the revolution in masculinity.