An interview with new dad and trans campaigner Jake Graf about a year in which he has proved to be a brilliant role model, for everyone.
Within our Men of the Year celebration we wanted to call you Dad of the Year for being such a great example to the trans community and everyone else – but how was it dealing with lockdown with a baby?
Honestly its been amazing, it's something that I've wanted all my life, but I never thought I'd have. Obviously this year has been very tough but I have to say it's also been a dream come true. We have a daughter, we have a kid – I never thought that'd be the case. My wife Hannah had 4 months of maternity leave and having the three of us here in the sunshine over the summer was pretty special.
A child must be the ultimate thing to be busy with at this time…
Yeah it does make the time fly! I've looked after other peoples kids all my life and its amazing to finally have one of my own who I don't have to give back at the end of the day. Our little adorable baby who we are watching grow up…I'm lucky I'm genetically linked to her which a lot of trans parents are not. It's amazing seeing your own eyes looking back at you, something I never thought I'd have.
What have been the highs and lows?
Highs were her coming safely into the world – she was born on Easter weekend, peak Covid weekend, and we weren't allowed into the hospital. We didn't meet her until 3 and a half hours later but the minute our surrogate put her into our arms was just the most amazing thing in the world. There are days now when it still doesn't feel real.
The lows have been  not being able to see family and friends – we felt quite isolated but luckily we had a support network who have guided us through. One of her godparents is actually a paediatric nurse at Great Ormond Street Hospital so every time there's a rash or something we've got on the phone!
Being in the public eye, how has the response been to you become a parent?
Obviously trans people in the public eye can face a lot of abuse and negativity. Our mantra has always been block and delete. We're certainly not going to engage with people on Twitter, one of the most negative spaces known to man. We just focus on the huge amounts of positivity we get. When we did our documentary on Channel 4 in July we had thousands of messages of support, it was incredible. Women messaging Hannah saying I know what it's like not to carry your own child, but it makes no difference to how much you care about that baby. I was getting messaging from guys about being a father. So we've been really lucky with the support we've had and it doesn't hurt that Lorraine Kelly keeps telling the nation that its ok to be trans!
How has your campaign work been this year – trans people are still in the news every day, how is it for you having to deal with the issue every day?
Yeah transphobia is alive and well, as much as we have allies like the new President Joe Biden who mentioned trans people in his victory speech ad on the Trans Day of Remembrance put out a long thread of tweets in support of the community and how he aims to reverse the spite and bigotry that the Trump community levelled there in the US.
But here the other day, there was a judiciary review where the judge ruled that trans children under the age of 16 are not capable or mature enough to decide if they can have puberty blockers – when the NHS, the medical professionals, had decreed that these kids are in a good place to decide that. That one judge has caused gender identity clinics to close the doors on these kids and take away their treatment. Hannah and I were really upset, knowing how many hundreds of thousands of kids praying to stop that puberty which feels so alien to them. To have a judge who has no empathy for their plight and suffering and don't know what they're talking about. I knew from the age of 2 that I was male, so to tell these kids they don't know their own minds and will not be afforded the one thing to make their lives so much more bearable, feels so wrong. Honestly its exhausting that we still have to fight on a daily basis just to have basic rights and recognition.
How are you going to handle family life within the context of the public eye?
Hannah and I feel it's important for us to be visible to give hope not only to trans kids, but to the parents of any LGBT child. Often parents feel like they have to give up their dreams of walking their child down the aisle or having a grandchild. But we like to show that there is no reason why trans people shouldn't have all of that. Having grown up as trans kids with no visible role models, no representation, we know how detrimental that was.  The old adage: be the person you desperately needed when you were growing up.
We know just being visible is hugely important. Hannah and I have never gone down the super political path, we try to create positive change purely by  living our lives to show there is nothing wrong or abnormal about being trans. Hopefully that message will get across and eventually trans people will cease to be vilified as they are today. Obviously we'll do whatever it takes to protect our daughter but I think its important to leave a legacy and if that's a bit of hope for our community then great.
Is it about being a human face when there's so much dehumanisation going on?
Honestly a lot of transgender people out there live under the radar with no fanfare about it. I know a lot of people think we should be more private and maybe at some point we will decide to leave the public eye, maybe when we don't need to be because we're at a good place as a community. But I think at the moment we are a long way off. When the actor Elliott Page came out as transgender there was such a fanfare made of it and it'd be great to each a point where an actor could come out as gay or transgender and there is no fanfare, it's just cool, not an issue. The fact the internet exploded shows work still needs to be done.
What have you got planned for next year?
Well our amazing surrogate, Laura, has offered to carry another child for us starting in April next year. She called and said she wanted to do it again and we would love a little sibling for Millie – so hopefully we'll be welcoming another child into the family if all goes well!
What have you personally learnt from this year?
I will never take for granted seeing my friends and family again. The joy of being able to see them over the summer when things relaxed: that was incredible. When a vaccine rolls out hopefully at we can see mates again and do all the things that we took for granted. Hopefully the world will remember how wonderful it is to be able to be close to the people you love.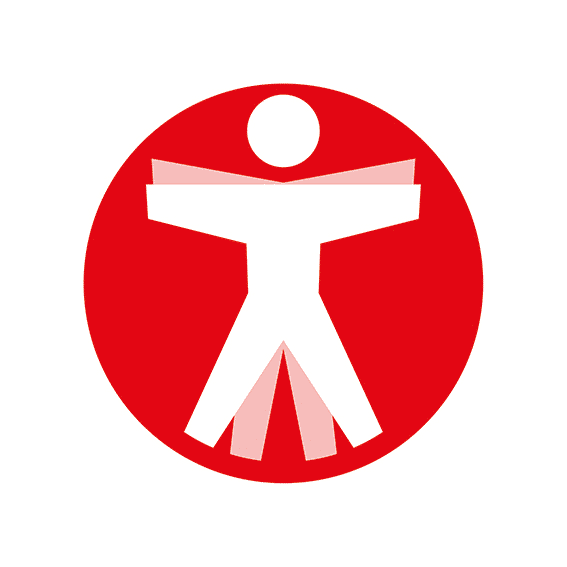 Join The Book of Man
Sign up to our daily newsletters to join the frontline of the revolution in masculinity.