An interview with Charandeep Singh, who fed thousands and inspired many more thousands by creating the Sikh Food Bank in Scotland...a true hero of the Covid-19 age.
You're one of our Men of the Year – congratulations – can you tell us about your year and what you've been doing this year?
What a great honour and pleasure to be part of your awards, Martin. In terms of this year, well firstly it has been really tough for all of us individually and for families and communities – there's a lot to process not just with the Covid-19 situation but with our lives overall. It's really forced people to look at their perspectives, our routines, what our priorities used to be and it's really given everyone an opportunity to focus on what really matters in life.
How I viewed 2020 overall was that this is a really serious situation, a global situation and we all need to stick together but also use our own experiences and talents to see what we can do to support each other.
I'm the Deputy Chief Executive of the Scottish Chambers of Commerce, and actually just at the start of the lockdown in Scotland towards the end of March, I was celebrating my one year work anniversary in that position, but there was not a lot of celebrating going on as we we were mobilising to support our members throughout this crisis. Even before covid 19 we would always be looking at the needs of the community, what people are worried about and what can we bring to the table to help them. Normally those types of issues would be individual or very localised issues but it's probably the first time where we have been trying to find solutions to a national crisis.
One of the issues that we had as a community is a lot of our services were designed to be accessed physically. So it would always involve people leaving their home or travelling on public transport or a car, to meet people in a shared public location. All of that was shut down by lockdown so we had to imagine how we could have some kind of public service which supports people when they're staying at home.
And that's where the idea of the Sikh Food Bank came up. For me it was really quite simple. A lot of folk were messaging me to ask what the Sikh community was doing to support people through Covid, saying they'd come and help. I was like, 'I don't know I haven't come up with anything yet!'
When I realised there was this groundswell of people wanting to do something but they didn't know what to do it made me want to come up with a concept that was immediately useful for people but then had potential for longevity as well.
The whole concept of delivering food to people is so simple. No one should have to worry about eating every day, especially a family with children. We've been delivering food parcels every week and at the height of the crisis we were doing three deliveries a week at different locations around Scotland. From March to today we've delivered well over 100,000 meals. It goes to show the need people have in our communities but also how the simplest of ideas led by a group of volunteers can become something quite big. I think that's quite powerful.
What kind of people have you been delivering meals to?
A wide spread of communities. Starting off our expectations were quite low, we didn't anticipate how big this would be. My original Sikh Food Bank plan was to eventually scale up from 10 food parcels a week to 50 within 3 months. That was blown out of the water in the first week!
We were led by the needs of the community. We didn't set out to support this particular profile of person or family. Our niche as a community led group was to support folks from an ethnic minority background or from the elderly community because we have a lot of links with them already. The refugee community, the homeless community as well – those are the natural links we'd gravitate towards. But my approach was: whoever picks up the phone or sends us a facebook message to ask for help, is to say 'yes we will help you.' Whether it's us delivering to them or another group that's part of our network, we will always say yes.
In my view the hardest thing is not us putting together food parcels and getting a volunteer to deliver it, the hardest part is someone on the other side that had to pick up the phone to say 'can you please help me with a food parcel this week because I'm struggling?'
I've said to all the volunteers: no matter who you're delivering to or if you're managing the facebook messages that day or doing the emails, just think about how hard it was for that person to get in contact with us to say 'I need help'.
So we've been helping families, single parents, and when the universities started back in September a lot of students reached out to us for help as well. A really wide profile of people. A lot of them we are continuing to help as well – this has gone beyond the food parcels now this is about that community connection and a support network. I've always said that we should treat people as our family, so if we're delivering a food parcel to somebody in the east end of Glasgow or the south side of Edinburgh, wherever it might be, we should treat it as if we're delivering a food parcel to a family member. We'll phone them in advance we'll text them when we're there, we'll wait to wave at them before we go, we'll phone them the next day to say do you need anything else or do you need something in particular for the following week. I think for me that really important it helps me and the volunteers to really understand what's going on in our local community, because sometimes we can be so detached.
I think that's one thing that's really opened up during this crisis: so many of us were not in tune with our local community. About what was going on down the street or even with our neighbours. It's opened a lot of eyes to the disparities of our communities. Some people don't have anything at all, or not enough. And actually its incumbent on all of us to understand the role we play to support those people that do need help.
From my experience a lot of folks are not looking for permanent support they're looking for help because they've hit a tough time, maybe because of this crisis or because they've lost their job. These changes have an impact and it's on all of us to step up to support.
So it's not about just proving food to people its about showing that people do care?
100%. And I think that's one of the reasons I and the volunteers have devoted so much time to this on top of our existing responsibilities. We know what we're doing is having a wider, long term impact on the community and the people we're supporting.
One thing I really learned through this experience is we've been supporting single, elderly households whose children stay in Scotland but not in the same city. We support this elderly individual called Frank in Glasgow because his children are in Aberdeen and Dundee. Coming to Glasgow once a week to support their father with the household shopping was immediately not possible. We became that conduit between those children and their parents. We have ended up being an extended family for a lot of folks.
Let's be honest, this is a really challenging time so when folks are asking for the food parcel they probably need other means of support as well. We'll also ask about their families and try to figure out other pinch points that they may be facing. Over the summer months we knew a lot of ethnic minority families or families from lower income families would have a challenging time supporting their children with home schooling. We tried to figure out if those families needed an iPad or a laptop or a WiFi connection – all these important enablers to make their lives easier.
I think from an ethnic minority perspective, the mental health problems have been really rife. People have been really worried, really anxious about their futures, and that does worry me too. Adding services to what we're already doing is a small step to relive some of that anxiety from people we're supporting. It's certainly not easy, but it's something we have to do.
What do you think has changed this year and do you think we're going to be in a decent position to recover next year?
In my view it will take all of the key groups in the country to work on a shared plan to be able to recover. We're going to need local communities tied into local governments and local authorities as well as devolved national governments. I think if we're all pulling in the same direction we can recover – socially, culturally and economically. I think all of those elements need to be given the same weight. I don't think its economic over cultural or social – if we don't have a community that's recovered mentally and socially its quite difficult to recover economically. If we don't have a workforce that's ready and resilient and excited to take on the challenges and opportunities that we've got coming ahead.
The vaccine is a very important part but it's a part of that journey it's certainly not the end of the journey. I think it would be a shame if national policy makers closed the chapter on Covid just because vaccines start to get rolled out. There's got to be investment going into local communities. We have to learn what went right during this crisis but also what went wrong and we need to be as grassroots as possible because if policy makers don't understand what those challenges were its going to be very difficult to recover. A grassroots group like ours will always exist in some shape or form to provide support, but we can't replace the state, and all governments have to work together.
I genuinely have a concern around how children from lower income families or ethnic minority families will recover in education. When we're talking to parents requesting food parcels one of the issues they raise is they're worried about the education their children have lost that could have boosted their chances in life.  What additions are going to be made to make sure they don't get left behind?
I also think when it comes to recovering economically the social conditions in which we work has changed so much. The traditional roles people have followed in the past have been turned on their head. Things like working from home will be a permanent part of how we live. It'll put a strain on households but it'll also add value – maybe instead of being on a 30 minute commute you might be able to spend that 30 minutes with your kids over breakfast. I still think those trade offs need to be discussed because it all has an impact on mental health and how we recover from a wellbeing perspective.
You can't solve mental health with a vaccine. It takes time. We need to nurture to make the right spaces for people to have conversations, and it will take time.
Has it been heartening to see people getting spurred on to join in?
It's probably been one of the most motivating parts of this year. We're at the frontline and I'm always on the phone asking for help and support because my principle is to say yes to support and then figure out how to deliver it. But the support has been outstanding in the communities but also the wider Scottish public and whole British public. We wouldn't have been able to provide the level of support that we've been able to if it wasn't for the financial donations or the physical donations to the food bank. Or more that moral support – it is encouraging when people recognise the work and want to be a part of it. We sometimes underestimate recognition of the work, but that's what counts the most. Acknowledgment that people see and hear you.
We've also had support globally, we've had monthly donations from people in Canada and America – expats from Scotland or a broader Sikh community that wants to support our work. For me that's really exciting, its been inspiring people around the world.
Another thing that's been inspiring has been the multi-faith element. Sikhs have been just one part of the people we support. We are a true multi-faith multi-cultural partnership and actually over the summer we were operating the Sikh food bank from local churches as well. The operation had got so big that we needed more centres – who would have thought before Covid that you would have had a Sikh food bank running from a local church? That's exciting. It speaks to the heart of what we're all about which is to have that human connection and build our local communities. For me moving forward that's what I'd like to see more of, that collaboration.
What have you personally learnt from this year?
One of my biggest personal takeaways is that sometimes we put boundaries around ourselves. 'I can't do that' or 'that's never going to work' or 'that's a really good idea but I'm too scared to share it, because what if it fails?' I've been guilty of that in the past, and I nearly did that back in March. I was this close to not having the conversations about the Sikh Food Bank because I told myself I'm really busy at work and I need to give my 110% into only one entity. Actually what I realised was that's actually not the case. As individuals we are really resilient and we have the capacity to lay on an extra layer of activity. From my experience I can say if its something of value that people can get behind those worries about can I or can't I do this, are really quickly refuted because people get behind you. I've learned to push yourself more.
It was one of the best decisions of my life to take a risk and go for it.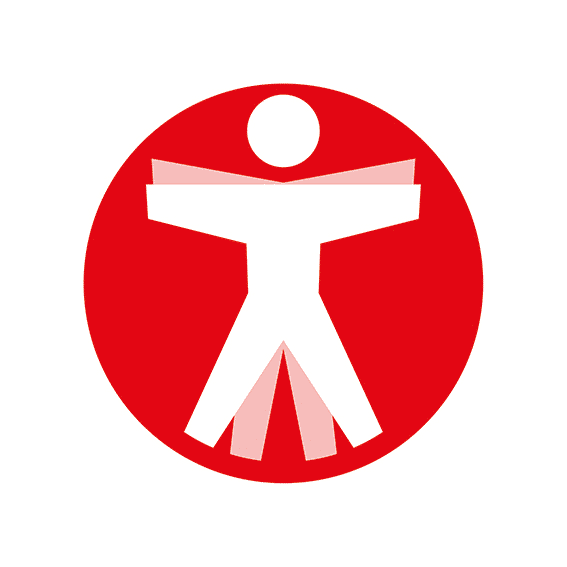 Join The Book of Man
Sign up to our daily newsletters to join the frontline of the revolution in masculinity.