Movember Moves
On the eve of Movember, The Book of Man hosted an event at the charity's offices to talk mental health and saving men's lives...
Movember is a charity, a movement and a replacement for a month where nothing much happens apart from mild flu, for a month in which men grow moustaches to raise money and awareness of men's health. And these days it's not about 'just' testicular and prostate cancer, but also mental health and suicide prevention. In other words, Movember looks at the issues faced by men which makes them die too early and tries to take them on. As such, they are kindred spirits with The Book of Man and we were delighted to put on our first event with them this week which took place at their splendid offices in London.
The issue discussed was 'Breaking the Mental Health Taboo' and dealt with what aspects of socialised masculinity prevent men from getting the help they need. Our panellists were author of 'Johnny Ruin' and journalist, Dan Dalton, the man behind the ground-breaking 'XY' podcast Euan Plater, and Movember's Global Director of Health Campaigns & Policy, Sarah Coghlan.
In a wide ranging discussion which began with some startling stats from Movember's recent piece of research – 45% of young men in the UK are reluctant to talk about their feelings for fear of being seen as less masculine, 58% think that society expects them to be 'emotionally strong' and not show weakness – before hitting upon issues such as the lack of education allowing boys to build emotional maturity, and the importance of not damning men for their traits, but also looking at alarming statistics like suicide being the biggest killer of men under 45 in the UK, and recognising that improvements need to happen in men reaching out for help, and being supported to do so.
Barber and Movember ambassador James Mace also told us about his work, an approach to barbering which involves talking to his customers about their issues and encouraging them to check their balls and speak up about problems: " I literally hold a razor to men's throats to make them talk." Having been a man who used to be afraid of opening up he now proudly embodies the idea of being yourself and not caring about living up to any male ideal.
James cut hair, we were all treated to vegan beer from Freedom Brewery, and all ticket proceeds went to the charity. Nice work all round.
Here's some quotes and images from the night…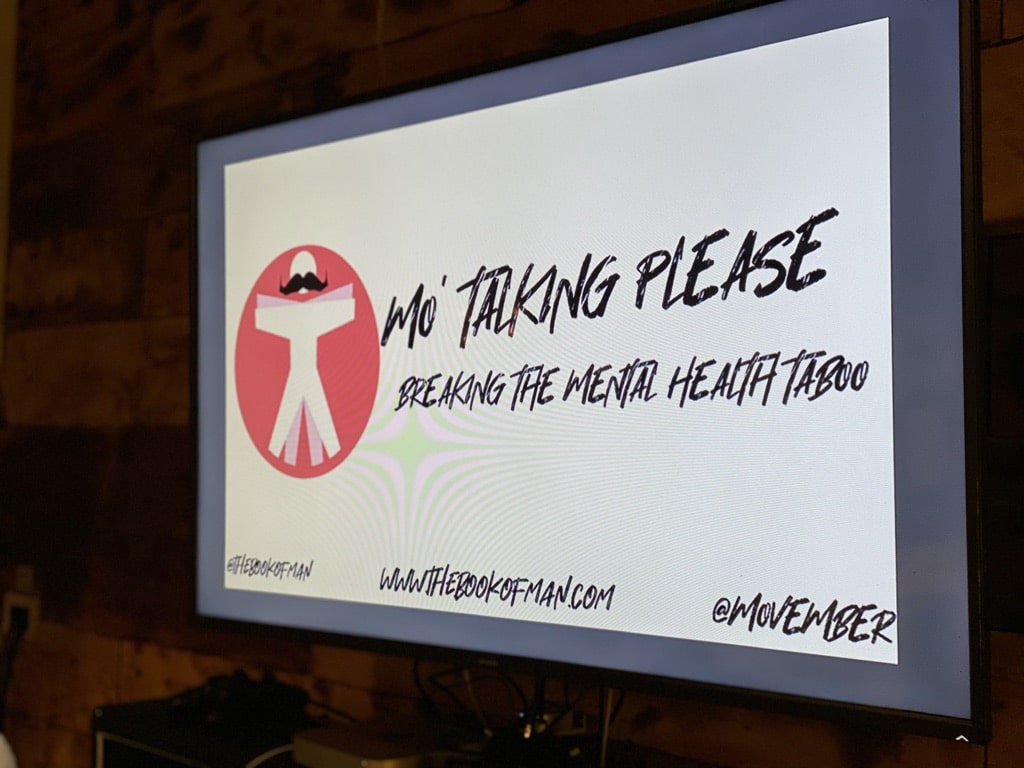 Sarah: "This is a heavy topic and a very complex one, but there's something about being a man that puts you at risk of this suicide statistic…More than 80% of men say they would be there to listen to mates who were going through tough times, but less than 40% said they wouldn't reach out if they were experiencing. 'I'll be there to help but I won't reach out myself.' We know this is linked to the suicide risk. This idea of stoicism and self-reliance."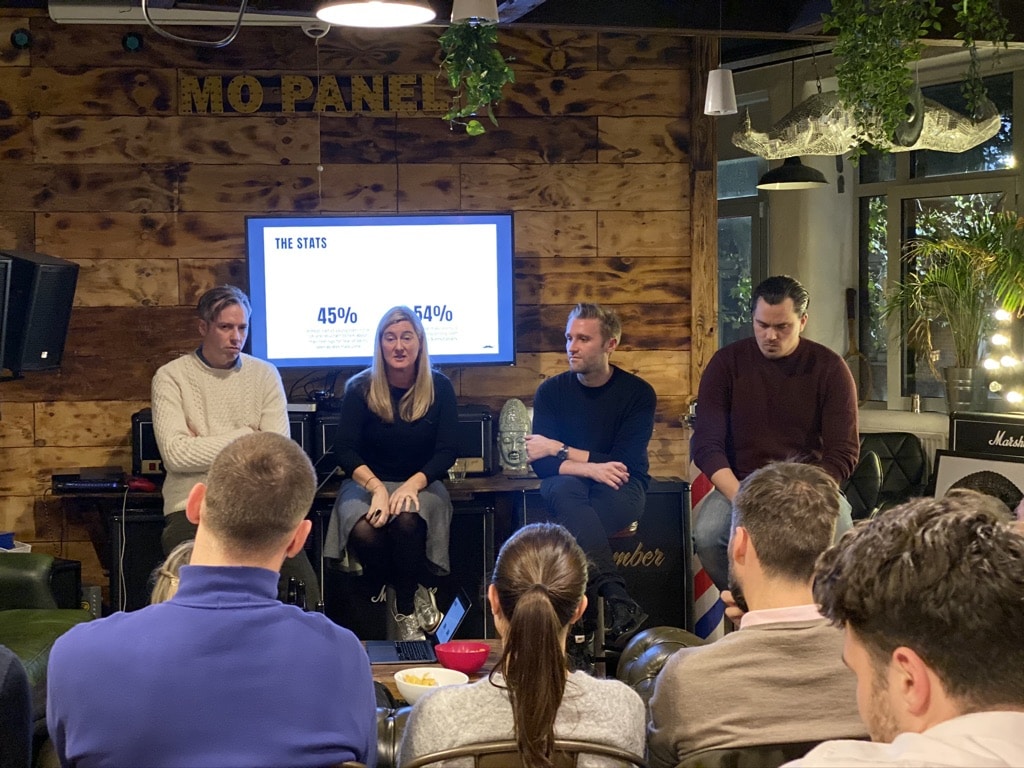 Dan "Working out a lot was something I could be in charge of, and have it inform my identity. I had acne, but I could build muscle and at least live up to an image of a male ideal. But whatever you do to reach that ideal is the wrong thing, because it's about other peoples expectations of you. When I moved away from trying to be what people wanted from me, things improved."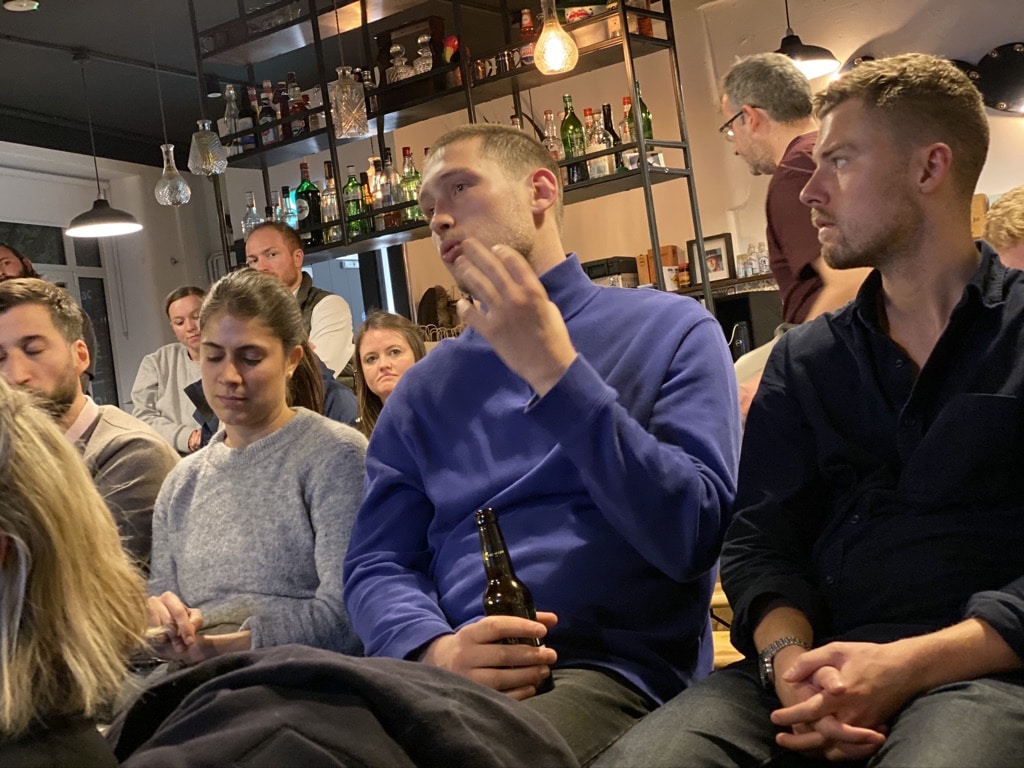 Euan: "A continual pressure around how can I be stronger, better, richer, means it's not about the achievement, it's about perception. Things should be about what have I got rather than what I should have. Men for some reason have real difficulty in being happy with what they have.
Emotional strength is a big thing, and for me talking is 100% the best idea. The days I feel the worst are days when I've spoken the least. It's not about solving the problem but the ability to say "I feel like shit" and another person to say, 'OK', and listen."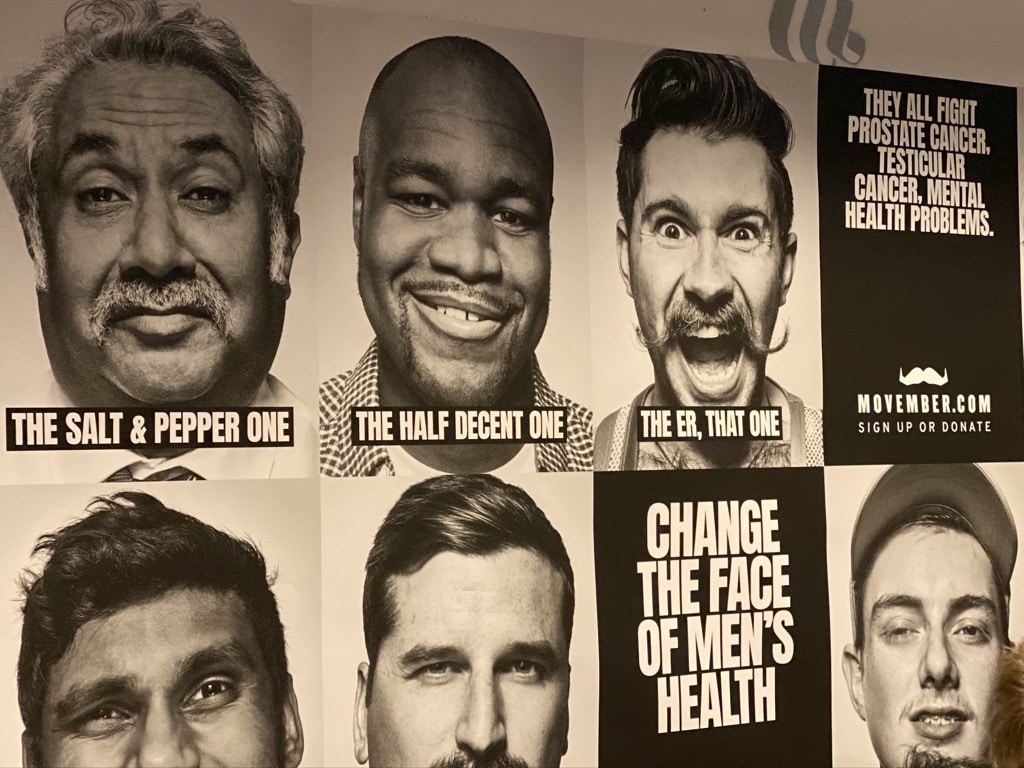 Sarah: "We need to hear men talking more but we don't train boys and young men to deal with the awkwardness of that moment. Men flex and train their bodies and intellectual muscles but not their emotional muscles. Teenage boys are let off the hook with emotional conversations; girls have periods and so they have to do it, but boys are let off hook. Girls are taken off to be educated about their bodies while the boys are sent out to play sport. What that does is say to boys, 'it's ok not to talk about that stuff.'"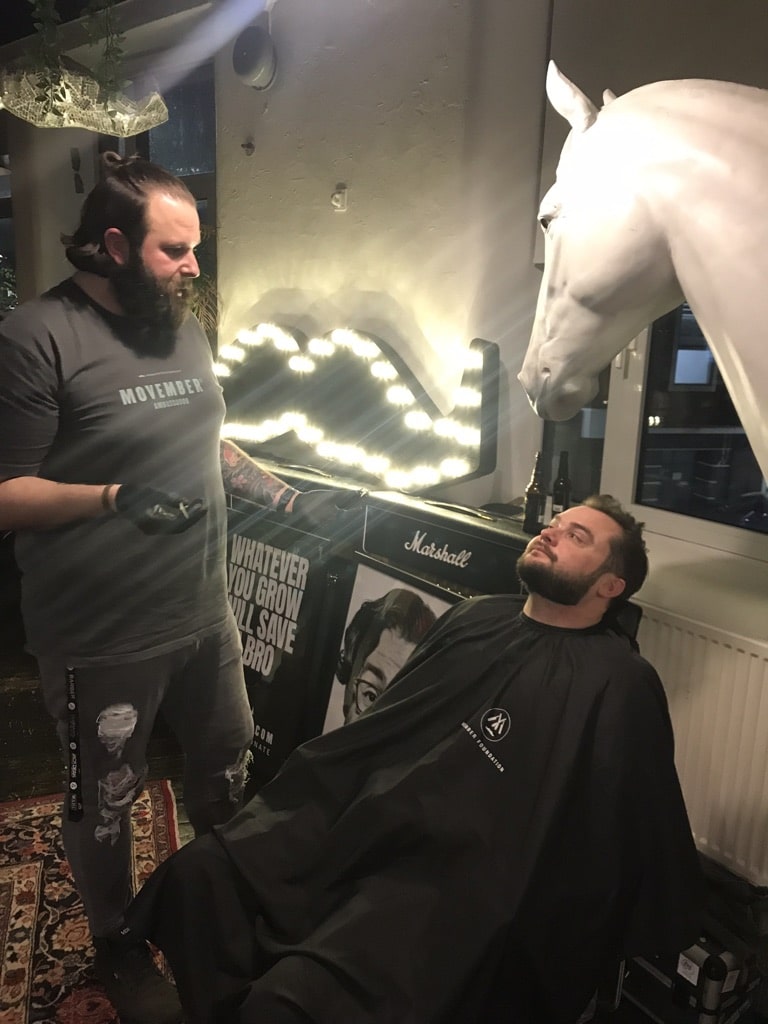 Dan: "When I'm talking about a problem, I don't need a solution just for someone to listen to me. We need to develop our talking skills and our listening skills as men."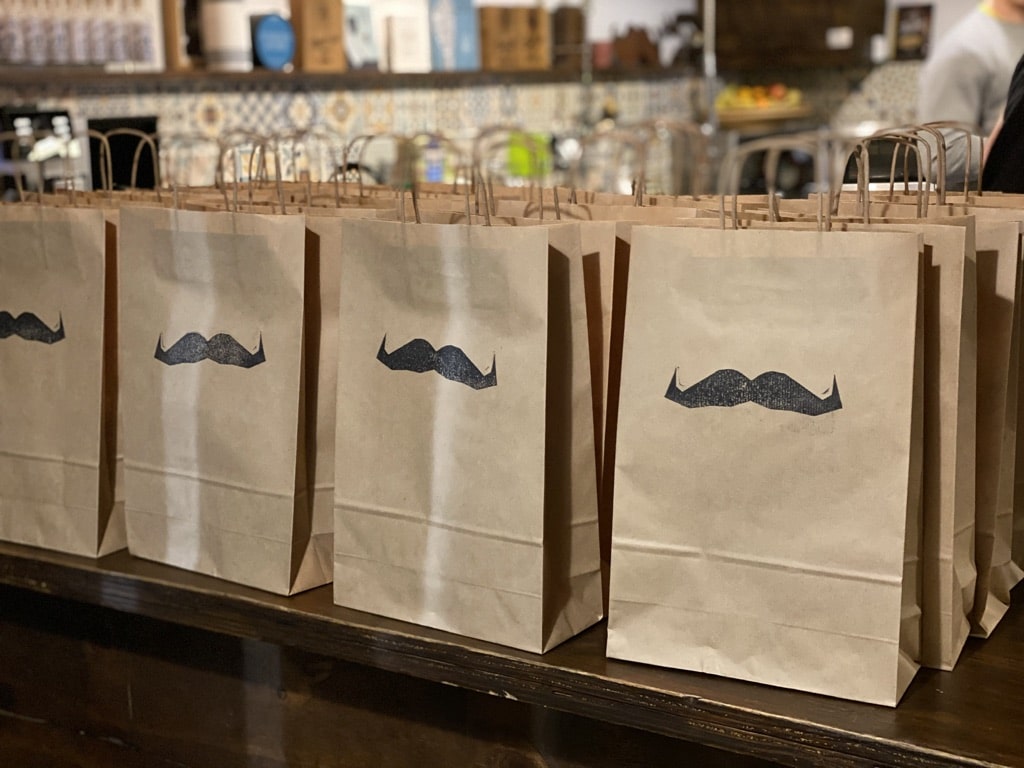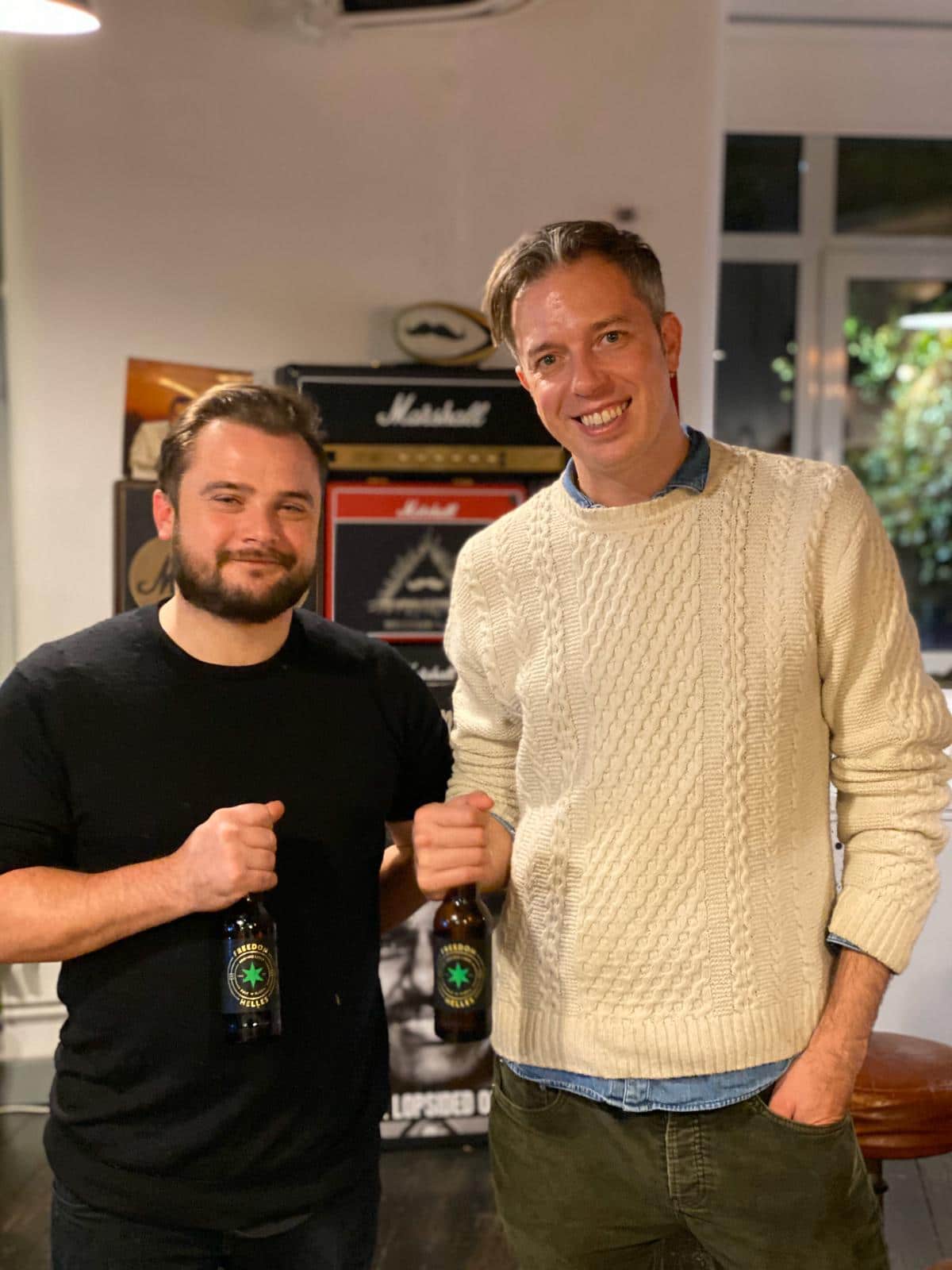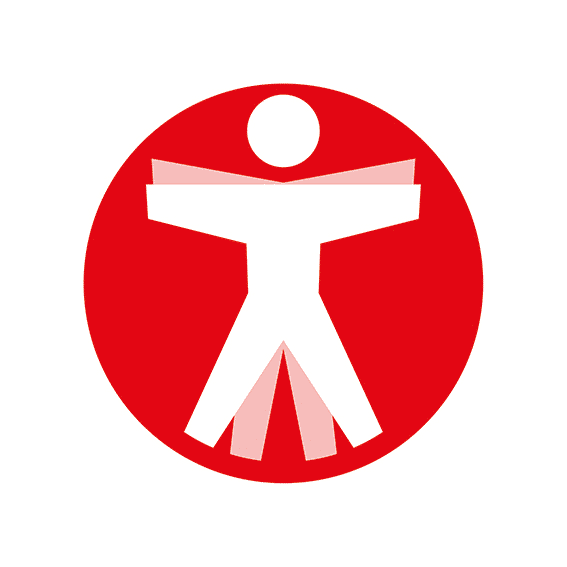 Join The Book of Man
Sign up to our daily newsletters to join the frontline of the revolution in masculinity.