What happens in the brain during mental health problems?
Neuroscientist Dean Burnett talks to us about his new book which looks at the brain's role in mental health problems.
Dean Burnett is a neuroscientist and best-selling author who in his new book 'Psycho-Logical', is now looking at what is actually going on in our brains when we suffer mental health problems. It is a highly compelling and revelatory read, giving greater understanding to mental health while emphasising the complexity of its causes and effects on individuals. We spoke to Dean to find out more, and discovered how the death of his father due to Covid-19, really brought the issues home to him…
Tell us about the book and what you set out to achieve with it?
It's called 'Psycho-Logical: why mental health goes wrong – and how to make sense of it' and it's the culmination of several years of book writing. I didn't set out to be a mental health writer, I fell into it. I am a neuroscientist, and work in psychology lot, so it's not like I'm not qualified to do so, but as someone who never had mental health problems it didn't feel like my place to get involved in it. Then Robin Williams passed away by suicide. I logged on that morning and saw the news, and there was a lot of the usual – at the time very common – comments about him being so selfish to do that, the very shaming and stigmatising stuff. I knew that wasn't how it works with depression and mental health problems, and I remember thinking someone should point that out in the media. At the time I had my Guardian blog and I thought 'I could say that. So I will.' The story had 2 million views in 3 days, and it still gets a lot of traction now. It was clearly something that wasn't being said in the mainstream, and people seemed to be waiting for it.
From then on I became a go-to mental health writer, for while I didn't have direct experience I at least knew the science behind it.
I have a lot of peripheral experience, I grew up in a small community, in a pub in a south Wales valley just after the mines had been closed down. I saw a lot of the economic side of mental health problems – people would go to the pub to drink their problems away, that's how it works, especially in a deprived working class area where most of the men are miners. Very manly, with these forthright job and then suddenly cast adrift – you can see the consequences of that up close.
I'm also from the Bridgend area, and in the early 2000s we had the Bridgend suicide spate, with its terrible media coverage being part of the problem. So I had experience dealing with mental health, it was a passion of mine, but it was never really a book for me at first. The majority of mental health books are written from the perspective of someone with mental health problems and how they dealt with it. But over time I felt that there was a place for a scientific assessment, laying out the underlying biology, neurology, sociology, psychology, of mental health problems. What do we know about them? Why do we think these diagnoses are what they are? How do people get them? What are the criteria? How do we come by these criteria?
I think that's often overlooked. Mental health awareness is such a big deal these days but that can only take you so far. Mental health understanding can be expanded a lot more. That's essentially what I'm trying to do with this book.
Many people are engaging with mental health now but there's still lots of misconceptions – what key things did you want to unpick, or bring more understanding to?
I wanted to get across how messy it all is. How confusing and how in flux the whole matter of mental health is. One big point is that people compare mental health to physical health all the time. This is valid if you're trying to convince someone that mental health problems should be taken seriously, and can be disruptive like a physical health problem. But when you go beyond that and say you should treat mental health problems like you treat physical ones, that's when things can go awry. Because they are different, they do have different qualities and different properties which mean they should be treated differently otherwise it can be counter-productive. The line between well and unwell is a lot harder to pin down with mental health problems than it is with physical ones: we know how the body looks and what it's meant to be doing. If someone's elbow is poking the wrong way or they're leaking black fluids from every orifice you know that's wrong, that's not meant to be happening.. But you can't really do that with mental health problems because it's so subjectively variable. How we arrive at the criteria to say this person's mentally unwell or this person is mentally well, is a big, complex process. I think it's important to emphasise that because one of the downsides of the whole mental health awareness surge is that people think its simpler than it is. You see so much armchair diagnosis, oh that guy is twitching a lot he must have OCD or he's got Asperger's – the idea you can diagnose someone from a distance is dangerous and can lead to greater stigmatism. It's important to emphasise how thorough and rigorous the procedure has to be to diagnose a mental health problem at all, let alone how it works and why it happened and what you do about it. Giving it the complexity it deserves is an important step.
So what happens in the brain to help define when someone is mentally unwell?
It's a tricky one. With depression there's evidence to suggest it's an inflammation thing, that stress and trauma can lead to inflammation of certain cells in the brain which causes disruption, which is when you get depression. But there are cognitive psychologists who say ignore what the brain is saying physically, talk about how this information is processed in the mental sense: you're not thinking about it in the right way, you're not engaging with your feelings in the way you should do.
Its' a bit of a crude example but there's a question of if it's a hardware or software problem. Is the brain itself physically doing something wrong or is it working fine but the stuff its doing is unhelpful, like computer having a virus? You don't just wrench out the motherboard and start messing with the processor – that part's fine it's just being made to do things that are unhelpful. It's hard, there's no clear divide.
In the book I focus on depression, anxiety, and addictions. Depression and anxiety make up the bulk of the mental health problems as far as we know, something like 4 or 500 million cases worldwide, a big chunk of the human race.
With depression, you've probably heard the phrase 'chemical imbalance' at some stage – that stems from the discovery of anti-depressants. What they do is increase the level of neurotransmitters in the brain. Neurotransmitters being the chemical signals that all brain cells use to communicate with each other and get everything done. In depressed people the brain has a deficit of a certain type of neurotransmitter, and anti-depressants restore them.
As a logical conclusion you could say depression is the result of a lack of chemicals. But over time it has become more evident that depression is not just caused purely by a lack of certain neurotransmitters. Anti-depressants work pretty much right away. Once you've taken an anti-depressant, a few minutes later, those chemicals in your brain are back to normal levels. But as anyone who has taken anti-depressants will tell you, it takes 2 to 3 weeks to kick in. The side effects kick in straight away, but the therapeutic effects take several weeks. So clearly something else is going on there than just a chemical deficit because that is fixed immediately.
One theory I like to focus on is Neuroplasticity. Brain cells are flexible, they adapt, change, they form new connections, they get rid of old ones. That's part of the way the brain is so powerful and can do as much as it does. There's some argument now that constant stress and trauma causes certain brain cells that help regulate mood to become exhausted. It drains them, and they go to a default flat-line state where they're not dead but they can't change, they can't move. That's what leads to depression – if you're stressed you're led into a low mood state and you can't get out of it. That's one of the main things about depression, we all have a low mood state every now and again, but it's when you can't get out of that low mood state for a fortnight. Now we think it's because the cells that control mood are fixed in place.
Is it fair to say that your environment and the things you are experiencing have an impact on the physical make-up of the brain?
Yeah totally, the brain is so flexible that everything we experience has an impact. That's why I get particularly irate when I see the scaremongering headlines of how the year in lockdown is changing people's brains, or how two hours on a smart phone changes teenagers' brains. Any activity that you do, especially for long enough, will change someone's brain. The brain changes to respond to what happens to it.
So it's a case of shifting what's happening for that individual in order to make new patterns?
Yeah, that's a big part of talking therapies, of cognitive behavioural therapies – the basic crux is to get someone with a mental health problem to think in ways which aren't going to end up in the same negative places. You're trying to change someone's thinking because a depressed person will have these pathways which lead to a low mood state. With depression there's a lot of self-reinforcement going on, you're inclined to think the worst of things to respond to negative stimuli.
People say doctors only give out medication, they don't do anything about the situation, which I think is an unfair accusation. It could easily be the case that a person is in a bad mental health way because of a toxic relationship or being a single mother with three kids and two jobs – these are massive sources of constant stress but what is a medical person to do about them? They can't say you should change your partner or give them financial support to look after their kids. That's well beyond their remit and abilities, they have to work with the tools they've got. Anti-depressants are prescribed too often, but they have a choice of two things, either 12 weeks of therapy with an 18 month waiting list, where you have to leave the house every time and talk to a stranger. Or I can give you this box of pills now and that might help. There's a practical thing going on that in the wider context is so confusing.
Suicide statistics point to men having behaving differently with mental health problems. Are there brain differences with the genders in this area?
It's hard to say how fundamental it is and whether it could be fixed in some way, because the cultural sexual differences are so ingrained at this point, and they start very young. I've got a son and a daughter and my daughters into princess now and unicorns, pink things – and my wife and I didn't encourage that we had no desire to show her that, but she's picked it up from somewhere, it's in the air. You can't separate people from the context.
There does seem to be some underlying differences between men and women's brains. Obviously there's a difference in anatomies and we have different areas of the brain which correspond to it. Men tend to use vasopressin, an emotional hormone, while women rely more heavily on oxytocin. Men have oxytocin too but also vasopressin in the mix, so it's like a different cocktail of inclinations. Some men have lower levels of vasopressin receptors in the brain, which suggest they are less able to commit to long term relationships – this is all based on studies on voles, so you can't really read too much into it.
On the mental health side, there have been gender differences throughout history and for a long time women were by far the most victimised by the mental health system. The phrase hysterical is related to the womb, because for decades in the olden days people thought the only reason you had mental health problems was because the womb would detach and wander around the body causing problems.
The term nymphomaniac, which means someone really addicted to sex, but that term only applies to women. The male equivalent is satyriasis – like with satyrs and nymphs, the mythical creatures – but that never caught on. These are cultural preconceptions: a woman who wants lots of sex, is an aberration, she must be unwell. A man who wants too much sex? That's not unusual, that's a Tuesday!
The preconceptions we have for how the sexes work mentally are really influential and very unhelpful. Women get far more diagnoses of mental health problems and people think they are weaker mentally or have more vulnerable beings but it could just as easily be the case that women are encouraged or given the chance to be emotional. For men, this idea of being strong is such a male thing but strength can mean almost a blanket ban on emotions. Any sign of vulnerability is not manly. So then you have to suppress it, and not experience it. The brain works through negative emotions by re-experiencing them. But men don't allow themselves to experience things properly, its actively discouraged because of masculinity, and that's just genuinely unhelpful.
I experienced this recently. My father passed away because of Covid last year in April. He was only 58 and had no health problems that we were aware of. I had to deal with that alone in isolation because of the lockdown, and it's been absolutely horrible and I've learnt a lot about myself. I was the neuroscience guy dealing with mental health, I know how unhelpful these male stereotypes are, that you can't reach out, you can't be emotional. At an intellectual level I knew that was harmful, but when it comes to experiencing it first-hand it was a much bigger hurdle to get over than I thought.
People kept telling me if there's anything they can do to help just let them know and I know they meant that, but reaching out and asking for help when I was already in such a vulnerable state was a massive hurdle. I tried to understand why that is. My father died and the lockdown happened, and I'd lost a control over my life. I lost all sense of autonomy but my kids depended on me because we were in lockdown and I felt it was my job to step up and be the guy. The idea of asking someone else for help made me feel like even more of a failure when I'd lost so much control anyway. I know objectively if I need help its entirely rational to reach out and have someone help you, but it was really hard nonetheless, and I think a lot of that comes from thinking I'm the man here, I'm supposed to be the tough one and suck it up.
Even at the funeral I didn't cry until after I got home and there was no one around. I wanted to and I felt bad for not crying, but because of what I'd been led to believe I thought someone has to be the tough one here. My father was a lot like that, which probably rubbed off on me. These male stereotypes go really deep and it's hard to shake them, even when you know full well they're not helpful.
Do you feel that it's possible to change and move through these barriers?
Yeah change is entirely possible – the brain is a flexible thing. People can change and oftentimes its when something deep and tangible has happened. If I go through that again, and I hope it doesn't happen to someone close to me, but I know now that I'm going to experience this and have trouble reaching out but I ned to be aware of this. Forewarned is forearmed, and your brain learns – you adapt and change over time. Men are entirely able to change and hopefully many men will especially it they have a direct experience of what we're talking about. When it comes to just telling blokes you shouldn't do that anymore – that's a less effective method.
'Psycho-Logical' by Dean Burnett is out now. 
Follow Dean on Twitter:
Psycho-Logical: Why #MentalHealth Goes Wrong, and How To Make Sense of It

No available on Amazon and elsewhere for 20% off! https://t.co/wWXioDchKphttps://t.co/LmLfuDY1HU

No, they aren't "struggling to shift it". What makes you think that? How dare you! pic.twitter.com/Ot57RMee9z

— Dean Burnett (@garwboy) February 25, 2021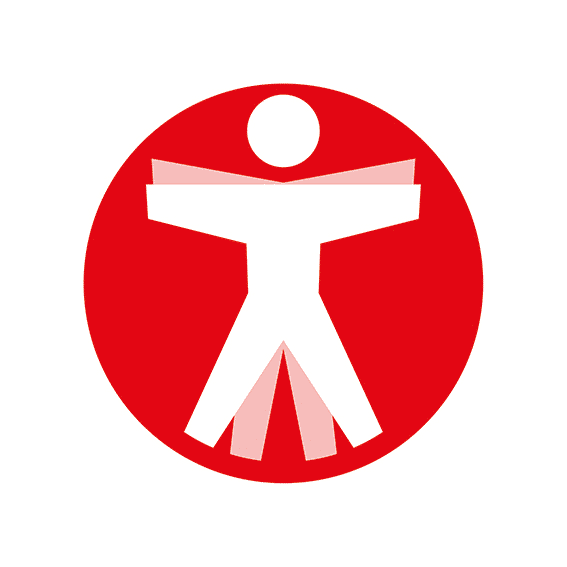 Join The Book of Man
Sign up to our daily newsletters to join the frontline of the revolution in masculinity - plus be the first to read columns by Professor Green and Jason Fox.