World Suicide Prevention Day: "Everybody can play a part in prevention"
As part of Samaritans' 'Small Talk Saves Lives' campaign, psychologist professor Dr Lisa Marzano tells us how everybody can help those at risk of suicide in public settings...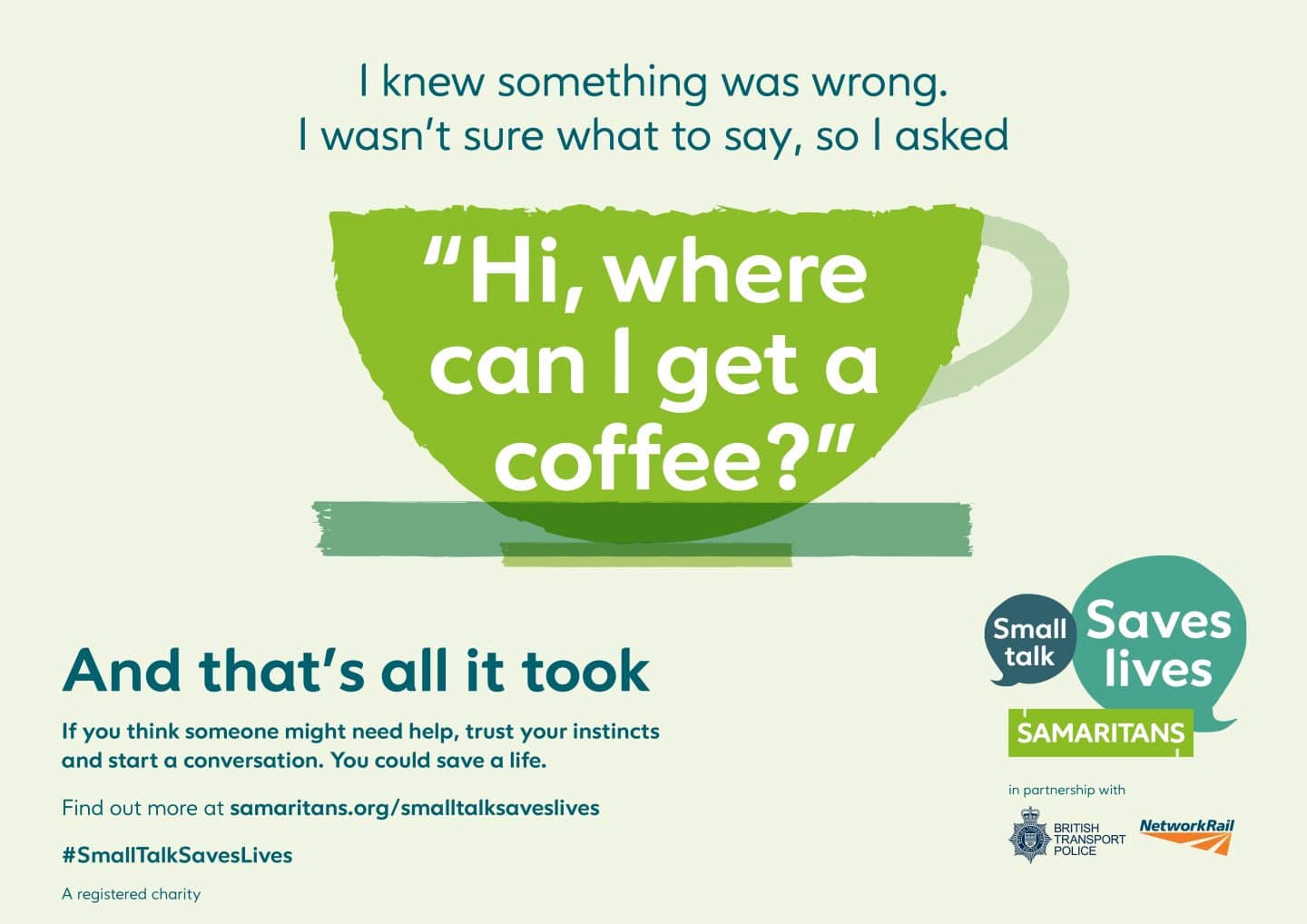 Dr Lisa Marzano is an Associate Professor in Psychology, at Middlesex University, specialising in mental health and suicide research. Marzano has worked closely with Samaritans and her extensive research underpins the charity's flagship awareness campaign Small Talk Saves Lives – in partnership with Network Rail and British Transport Police it aims to encourage the public to act and help prevent suicide in public settings. Here, for World Suicide Prevention Day, Dr Marzano discusses how small talk really can save lives and provides tips in how you can play a part too…
"Making small talk is a skill that everybody has and one we use daily without even realising we're doing it – whether that's asking how a supermarket assistant is on your weekly shop or commenting on the weather with a stranger as you wait for a bus – but we also know that small talk could help save a life.
I've supported and worked alongside Samaritans for a number of years to help inform the important work they do. Initially launched in 2017, the Small Talk Saves Lives campaign was developed in partnership with Network Rail and British Transport Police after our research showed that, as well as rail staff making interventions, passengers also have a key role to play in suicide prevention.* The campaign has since evolved, and the latest phase launched in August this year, is encouraging the public to help prevent suicide in any form of public setting with a stranger who might appear in crisis or look upset. Our latest research has confirmed that when asked, people with experience of suicidal thoughts said that verbal interventions, including small talk, providing reassurance, and listening, are the most helpful things a person can do to respond to someone in a crisis.**
This insight has underpinned the charity's campaign which reminds the public they already have the skills to start a conversation with someone who needs help and aims to give them the confidence and tools to act. By trusting our instincts if something doesn't feel right, a little small talk and a simple question, such as "Hello, what's the time?", can be all it takes to interrupt someone's suicidal thoughts and help start them on the journey to recovery.
The latest campaign was launched as pandemic restrictions began to ease and the nation has been readjusting to life. It's been an incredibly tough year for many, and we know that the pandemic has had a big impact on the nation's mental health and wellbeing, and people are still struggling. The pandemic is also likely to have impacted how comfortable people feel approaching and making small talk with strangers – but it's so important we look out for one another now more than ever, because suicide is preventable and everybody can play a part.
A new survey from Samaritans found that the nation did still rely on small talk, even with the limiting social restrictions of the pandemic. A YouGov survey found that over three quarters of UK adults (78%) used small talk during the pandemic, whilst almost one in five of those surveyed said they are more likely to want to make small talk with a stranger face to face once restrictions are lifted (19%) – with over half of those now recognising the importance of human connection (51%).*** These results are really encouraging, and I hope as we start to travel more, people will lean into the sense of community that the pandemic brought out in many and continue to look out for one another. Particularly when travelling, many of us are often on our phones and I think it's important to take the time to observe those around us.
How people act when they are struggling to cope is different for everyone – some people may appear very upset, but others might just seem more distant and dazed. Some might be standing alone or in an isolated spot; others might be in a crowded space. What's important is that suicidal thoughts are often temporary – so if someone looks out of place or you feel something isn't quite right, trust your instincts and try and start a conversation. On making that first point of contact, you can ask any form of open question to get the conversation started – as the campaign suggests, you could ask them for the time, where you could get a coffee or comment on the weather. A simple question or observation, or sometimes just a smile, can be all it takes to interrupt their suicidal thoughts.
If you don't feel comfortable approaching somebody yourself, call for help if your instinct tells you that person is in severe distress. For example, if you are at a station, Samaritans have trained over 23,000 rail and British Transport Police staff since 2010 who are able to help people in crisis, so ask a member of staff or in an emergency call 999.
If you do end up having a conversation with somebody in distress and potentially suicidal in a public place, Samaritans have the following tips for keeping them talking while you get them to a point of safety:
Listening to what they have to say and repeating it back, to make them feel heard and understood
Encouraging them to sit down somewhere safe and quite (e.g. you could suggest going to get a cup of tea somewhere quieter)
Asking if there's someone you can call for them
If appropriate, mentioning sources of help, including Samaritans and their GP, as well as friends and family
Something as simple as making a conversation could make such a huge difference and potentially save a life. However, it can have an impact on you too and can be an emotional experience – if you feel like you need support you can speak to Samaritans by calling 116 123.
Let's start a conversation and work together to prevent suicide. You too could help save a life."
Find out more about Samaritans' Small Talk Saves Lives, in partnership with Network Rail and British Transport Police at: www.samaritans.org/smalltalksaveslives or join the conversation on social media using #SmallTalkSavesLives.
Anyone can contact Samaritans for free any time from any phone on 116 123, even a mobile without credit, and the number won't show up on your phone bill, email jo@samaritans.org or go to www.samaritans.org 
*Source: Why do people take their lives on the railways in Great Britain? A research study, final report (August 2016, Middlesex University London & University of Westminster, Marzano, Borrill, Mackenzie, Fields, Kruger) Summary available on request.
** Source: Suicide and Life-Saving Interventions on the Railways in Great Britain: A Research Study, final report (March 2020, Middlesex University, Westminster University, Canterbury Christchurch University & University of Birmingham, Marzano, Mackenzie, Katsampa, Fields, Kruger, Marsh, Crivatu, Winter, Chung Tang)
*** Survey was carried out by YouGov from 2-4 July 2021 with a total sample size of 2224 adults. The survey was carried out online. The figures have been weighted and are representative of all UK adults (aged 18+).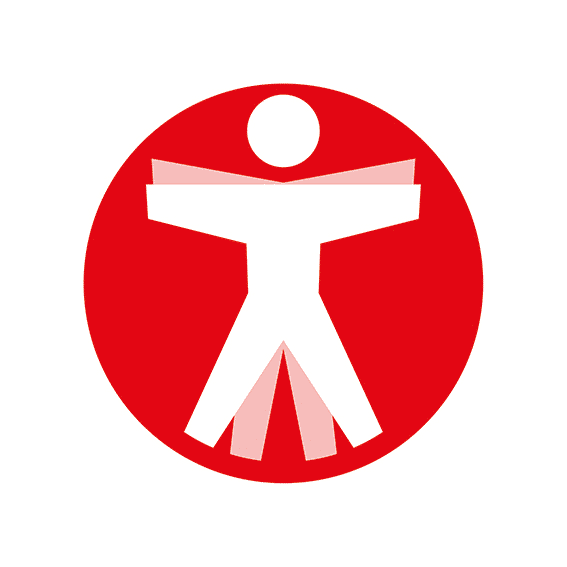 Join The Book of Man
Sign up to our daily newsletters to join the frontline of the revolution in masculinity.