The Advertising Guru On a Mission
The words and wisdom of Fernando Desouches, the brains behind 'New Macho', a new advisory advertising unit looking to reconnect men with their emotions.
When The Book of Man saw the announcement of a new advertising unit called New Macho led by Fernando Desouches, the man behind Lynx's 'Find the Magic' campaign, we were intrigued. Then we interviewed Fernando and became actively excited – this is someone on a similar mission to open up masculinity. As you'll see, Fernando has a nice line in yogi-like wisdom. Breathe it in…
On Disconnection
"What's happened is that men have been taught to behave in certain ways. And they are dated ways and sometimes irresponsible. We put it in our boys not to express our emotions. But with a lack of expression, comes a disconnection. Men become disconnected with feelings and emotions in the real world, and we want to reconnect them. And this has to become a movement."
On Performance
"I have a background in marketing – 20 years in Unilever, half in Argentina and half here, including nine years at Lynx. Something I was touched by, when I was working on the repositioning of the Lynx brand was where men were at. We did a survey in ten countries and found men were performing who they are, not living it.
This was expressed in different ways – in America it was about power and money, in India, it was about job types. They were all showing different ways of performing, of not showing who they are."
On Conquering Women
"For Lynx it was about conquering women – as many women as possible, as beautiful as possible. But we saw the brand had grown for 20 years then stopped."
On Connecting With Women
"In the past Lynx was a magic potion to put on your body to attract women. You're not a person unless you wear it. We changed it so it's not in the product it's in you. You are already attractive. We should go from conquer to connection."
On Responsibility
"But don't just find your magic or be whoever you are – do what you are. Once you find your magic you have a responsibility as a man to be the best version of yourself."
On Internal Change
"We have to recognise this: it's not just about being repressed and escaping and now we get to do whatever we wan, this is about doing the best you can.
This has to come from within: a willingness to embrace responsibility and feel what it is like to change. It's internal."
On Reconnecting
"This is what I call recovering the power.
Reconnect with yourself – from within you can connect with the outside, and with the world around with you.
Lot of men are disconnected and stressed – they not only hurt themselves but also others. They can't feel what they're feeling but are so stressed that they are hurt."
On New Macho
"The Lynx brand was supportive of change, and the work was good, but I thought, "This isn't enough, I need to do more.
So I took time off to think what the best approach would be. I read a lot, I talked at a lot of places, and visited men's groups, and finally I said, "OK, I think I know."
If I have a message to send, I can send it with brands. It's an amazing way to get your message to people. And this is the beginning of New Macho."
On Empowerment
"I want to imbue brands with conscious messages to allow them to grow, but I want them to empower men too, to be positive for men."
On Change
"Society is waiting for this. On the one hand we have the pain. We have so many symptoms of the issue: depression suicide, but also workaholics, sexaholics, and opioid addiction. The pain is so big that change has to happen. Brands should be one of the drivers of that change. When brands understand how to change with men, it's a good place to learn the message in the right way."
On Loyalty
"Men are more loyal to brands. If you engage with them with the right emotional message you will get them for a long time. "
On Fear
"We are in a moment of change, and in every part of change there is fear. And you are taught to avoid fear as men, but we have to embrace fear, and we need to get the courage to face the fear. Of course it will take time but it has to be taught."
On Youth
"Something is wrong. We talk about symptoms – suicides, violence, harassment – but we are not talking about what we are doing to our healthy boys, and how we are helping them to become men. We are not talking about messaging that allows healthy young men to becoming healthy men."
On Opening Up
"We need new images and ideas to cut through and get to men. We pick up from society about manly behaviour and attitude. If you move past this and learn about how to experience things and open up, you will reflect that with the emotions you are feeling more, and you will learn to embrace who you are. This should be part of being a man."
On Solutions
"Men need change quite urgently and now society is getting to that point. The problem is that men are part of the problem as well as the solution – it's so difficult to find a solution when you're the problem. If you're in a very nice position in a company, it's hard to look outside yourself to take responsibility – it takes courage, time and help. It's quite a massive change."
On Brands
"Branding communication can provoke and challenge expectations. If it comes from a brand that's well known or with a point of view, it can work. With branding there is a lot to do – some brands are doing well, like Southern Comfort, and Lynx still. There are some but I'm not sure how conscious it is. Brands should be telling you to look within and if you're telling me to look on the outside, there's a problem."
On Reaching All Men
"Lots of guys who live in London look after themselves, but if you're elsewhere in the country, it can be better to be unkempt. But this is where things are changing, and it's where brands are so powerful because, say Nike, they can have same message everywhere, to everyone – they have power and this is the power of brands. There will be certain restrictions in an environment where there's more social pressure, but brands and celebrities can cut through."
On Depictions
"Show as many iterations of men as possible, to give a boost to whoever you are inside."
On Pain
"You need to get the pain to change the world and be liberated."
On Bending Not Cracking
"Society is still blind to the things they consume. The Tag Heuer campaign, where you come in through Heathrow to see Muhammad Ali saying 'don't crack under pressure', in a country where so many men are committing suicide. I'm not sure if it's the right message to do. Actually we need more people to bend. If they don't bend, they crack."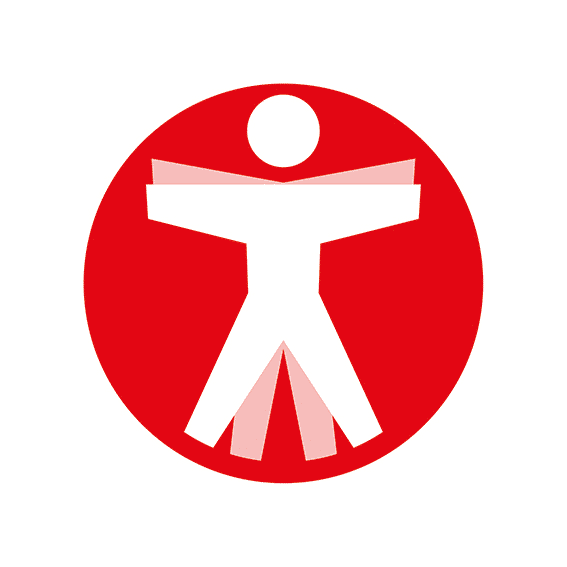 Join The Book of Man
Sign up to our daily newsletters to join the frontline of the revolution in masculinity.