Anson Boon is your new favourite movie star
Talk about making an impact - Anson Boon is about to burst into the limelight with 3 new films which are going to knock your socks off. Oh, and a play.
Anson Boon is a very cool name. Get called Anson Boon and you're either going to be an actor or a stunt car driver or a guy who earns at least £50 a night on the fruit machine in the pub. This Anson Boon here, is an actor – and what an actor. The buzz around this Northamptonshire fella is massive, thanks to a rush of forthcoming films which look outstanding: Blackbird is a drama about a dying mother assembling her family around her in which Anson stars with Kate Winslet, Susan Sarandon, Sam Neill, Rainn Wison and Mia Wasikowska; The Winter Lake a horror thriller set in Ireland in which he plays the lead; and 1917 is Sam Mendes WWI epic which you may have heard a thing or two about.
On top of this he's also in a play at the National Theatre called 'Master Harold'…and the boys which is set during the Apartheid era in South Africa which was written by Athol Fugard.
Now, we have a lot on at The Book of Man, but this gives some perspective. Anyway, we were lucky enough to speak to Anson at this incredible juncture of his career, to find out more about the films and to talk tattoos and mud.
You have a lot of projects coming out now or in the near future, how are you feeling about it all?
When you film something you build up your own hype for it and (if it goes well) your own pride in your work, and it's a funny feeling because when you wrap and you're released back into the real world nobody ever gets it, and so my main feeling is that I'm just excited for my family, friends and other people who are interested to finally see the work. It's so hard to try and explain a plot to someone and even harder to try and convince them how great or not your piece of work could turn out to be when they haven't seen it. So, bring on the releases!
Can you tell us about Blackbird first? What the film's about and how you got involved?
It's about a family of 8 who come together in their terminally ill Grandmother's house to spend a final weekend with her before she takes own life in order to prevent her awful disease getting there first. When it's said like that you probably think it's a really morbid, depressing tear-jerker and while I'm not saying it isn't that, it's also an extremely realistic film full of love and a lot of humour. It covers all grounds! It's the first time I've watched myself on camera and haven't been completely cringed out and I honestly think it's a very special film. I auditioned for it twice and then was offered the part. As you can imagine, not many of the other actors had to audition!
It has a seriously strong cast – how was it working with them? How do you approach scenes with, say, Susan Sarandon? 
It was just excellent. I couldn't have asked for a better film to be my first experience of a lead role and going to work every day of the shoot. Working with them all was a dream come true and they each taught me very different but equally helpful things. We had a great rehearsal week where we really broke all barriers and created that family dynamic and spent so much time with each other out of work that there wasn't really a specific approach to scenes with each actor. We were all really familiar. A scene with Susan was just a moment talking to "Grandma".
Is it true you all got tattoos?
All 8 of us and Roger, our director, got a tattoo of a Blackbird before our wrap party, yes.
Did you consciously try to learn certain techniques from them? Or do you have to just do your own thing?
It just sort of happened naturally. I was so impressionable as this was my first proper, highly significant job so I was doing everything for the first time. I'm just so lucky that the first time I learned how to do everything was by taking the lead of the likes of Susan Sarandon and Kate Winslet.
What human truths does Blackbird examine?
Without giving too much away about the plot, I'd say a big one is the desire lots of us have to be in control of everything in our lives and to try and own everything in our paths and feel secure and in charge. Another human truth it explores is the selfishness we can possess: trying to make ourselves feel better about something when it might have a negative impact on somebody else. Also, it really examines the instinctive, blood connection we have with our relatives despite any bad feelings. I don't know… this might all sound like a load of rubbish and a bit weird but it's hard to explain without you having seen the film! I feel like I'm not selling it very well. It's really good, I promise! And you'll understand what I'm going on about after you've seen it.
The Winter Lake looks brilliant too – firstly, was it as freezing on the set as it looks? Secondly, tell us everything you can about it…
It was cold, wet, windy and very, very rural. Not always the best combination – especially when you're going to work in a field by a lake at 6 in the morning! Or filming IN said lake at midnight in February. But it all goes towards making a much more realistic and interesting film. It also means I didn't have to act living in harsh conditions! So the film is set in a decaying house on the edge of a small, secluded community in a very remote, wild part of Ireland. It's the type of town nobody really moves to and no residents leave. The movie opens on my character, Tom, and his very young mother, Elaine, moving into this house after inheriting it from a dead grandparent. Tom is very off – he doesn't look people in the eye, doesn't really talk and has a strange sort of dangerous feel – and one afternoon while exploring the woods around his new house he finds a seasonal lake, and in that makes a very grim discovery which uneases him about his new home and town. After befriending some neighbours, a seemingly friendly single father and his daughter, Tom begins to unravel some very dark secrets in his town and involves himself and his mother into some frightening trouble… If that doesn't make you want to go and see it, I don't know what will!
Are you a method kind of actor? Or do you find it easy to leave the character on the set?
I feel like the phrase "method acting" gets chucked about so much I don't even know what it means anymore! I definitely don't act my parts, I do a LOT of prep and 'become' them when I'm at work but I'd never live them outside of work. I don't use my character's accent outside of work either. I'd hate that, I like the separation. I couldn't play a part and be him at home too because they'd start to mix and then I wouldn't be playing that person in truth at work. That being said, a lot of the time the not-so-nice feelings or emotions do sit with me and that's definitely not my favourite part of the job. I try and live my everyday life as normal as possible outside of work to get maximum separation.
When did you first get an inkling you wanted to be an actor? What were your first experiences at it? When did you start to think you were good at it?
I can't remember not wanting to be one to be honest. I don't know why I wanted to be one I just did. It's probably because I wanted to be everything when I was growing up, and I can play all those things if I'm an actor. My first experience was playing the lead in my Year 2 Christmas play at school (big deal) and I can't imagine ever be fully convinced that I'm good at it. 
1917 – another big film with a big cast. Obviously there's a lot of excitement around this already – how did you get involved and what's your character?
I originally auditioned for my good mate and one of the film's leads George Mackay's part but I instead ended up playing a character which I unfortunately can't tell you about until it's released or else Universal Pictures will hunt me down and lock me away! What I will say is its going to be a good one!
How different was it to some of the smaller films you've been working on? 
The scale of it was just massive. It's obviously a huge film in money terms and the cast and crew involved but nevertheless there was just as much a family feel on the set as there was on Blackbird and The Winter Lake. You can't really compare Blackbird with it, but because of the exterior sets in remote landscape you could compare it with The Winter Lake and naturally there was just much bigger and better facilities on 1917. Hopefully the films turn out as good as each other though! It was so weird but very rewarding and exciting to be juggling the shoots of something so small like The Winter Lake and something as big as 1917.
Did you read about the war and research how the soldiers lived?
I was already very clued up as I'm fascinated by the history of both of our World Wars and have often been told stories from my Grandad of his Dad who was a soldier and survived the whole thing. But yes, I did a lot of research, as I said I always do a lot of prep, and did quite a few military training activities too. It was my favourite preparation process I've ever had for anything by far.
Did you bond in the mud with your fellow actors on that one??
Definitely! I've come out of it with three new very best mates who are actors in it and made really good friends with lots of the crew.
On your show at the National, Master Harold and the Boys, what made you want to be involved in that? 
There aren't many lead roles for boys my age in theatre but Master Harold and the Boys is one of the very few. It's the best writing I've ever read with a very challenging role and the chance to lead at the National Theatre at 19 years old was something I could never turn down.
What story does it tell and why is it important to tell it? 
It tells the story of an unlikely but very strong friendship born into a toxic society where the friendship shouldn't be allowed. I think it's important because it serves as a great reminder of our past mistakes and encourages us to learn from them and should inspire us to just be nice to each other.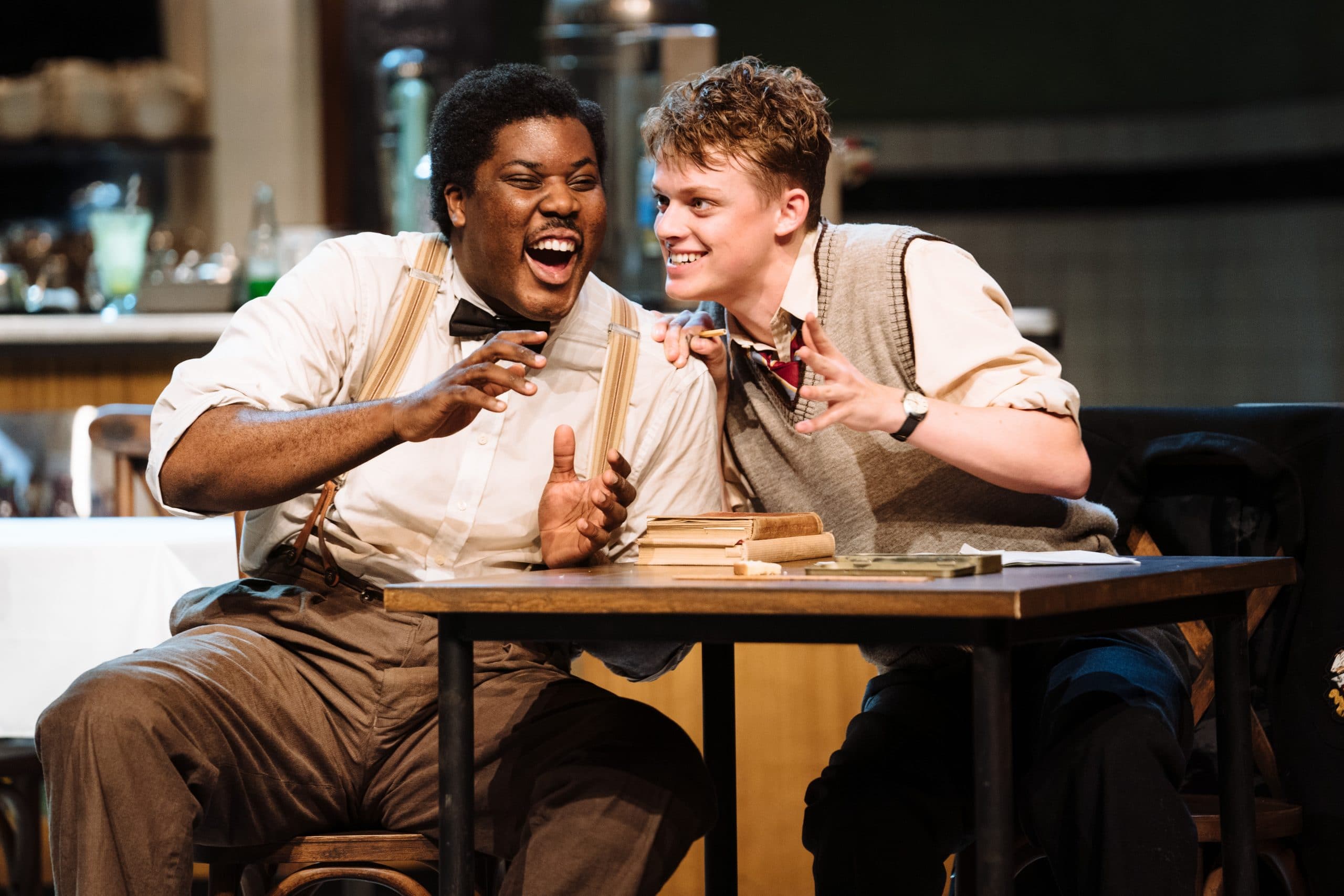 How pressured is it doing theatre? What kind of physical and mental demands does it make on you?
My character has a particularly difficult background and that really plays into his whole being and is a massive mental and physical strain, but luckily at the National we are in repertoire with other plays so we do our shows in short blocks across a period of time with lots of breaks in between, so I have time to rid myself of the headspace of the character. Going in front of a live audience every night, sometimes twice a day, and maintaining maximum energy and projection for 100 minutes is extremely exhausting physically too, but just like a football player you have to stay match fit, so that's exactly what I do. I exercise, eat good, stretch and get massaged and try and chill out in any time I get. And whenever I can, I try and get in a good sleep session. I always aim for 12 hours if I have the time.
How do you look after yourself when you're not working? 
I think about anything except work! I spend a lot of my time at home with my family and going out with my mates. I make sure I involve myself in other things like football and exercise and travelling. 
What's your favourite movie that you just watch over and over again? 
My favourite movies and the ones I can watch loads of times are very different. They don't mix. My favourite ones that I can stomach watching over and over would be The Firm with Gary Oldman, any of the Edgar Wright/Simon Pegg/Nick Frost films or Snatch.
Main portrait by Joseph Seresin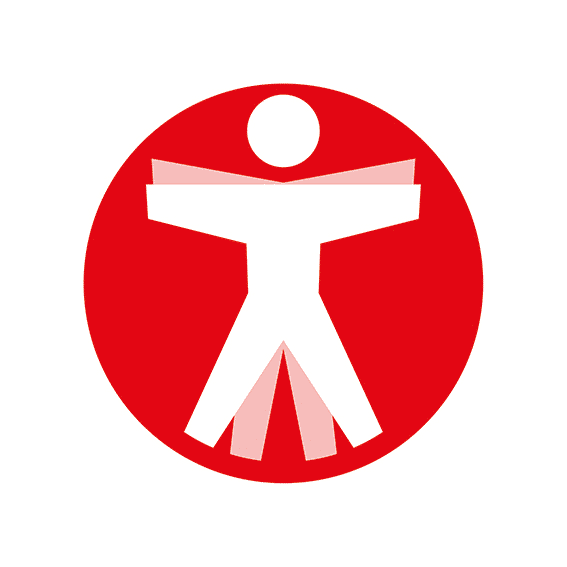 Join The Book of Man
Sign up to our daily newsletters to join the frontline of the revolution in masculinity.