The most bizarre art thefts ever
From a 17-stone pensioner to a Norwegian professional footballer, all kinds of people have turned their hand to art theft – as these bizarre heists prove.
THE PRO FOOTBALLER TURNED ART THEIF
Pal Enger, an ex-professional footballer turned art thief, embarked on a string of bizarre art thefts that began in 1988. At the time, he was playing for Norwegian club Valerenga. Despite qualifying for the Europa League, wages at the club were low so most of the players had a second job. A couple of his teammates – who were also part-time policemen – noticed that Enger threw away brand new tracksuits after each training session because 'it wasn't worth washing them'.
Suspicions aroused, they began following Enger and quickly discovered the reason for his profligacy: Enger's side gig was stealing art, jewels and cash. When police raided his home, they discovered a veritable treasure trove including Vampire by Edvard Munch, which had been stolen from the Munch Museum (a convenient 4 minute drive from Valerenga's stadium).
But a spell 'on the bench' wasn't going to stop a man like Pal Enger. More bizarre art thefts followed. In 1994, while most of Norway was glued to the opening ceremony of the Winter Olympics in Lillehammer, Enger cut a hole in the roof of Oslo's National Gallery, descended a rope ladder, and stole The Scream by Edvard Munch – a painting so famous that most art thieves would considerer it unsaleable, even on the black market.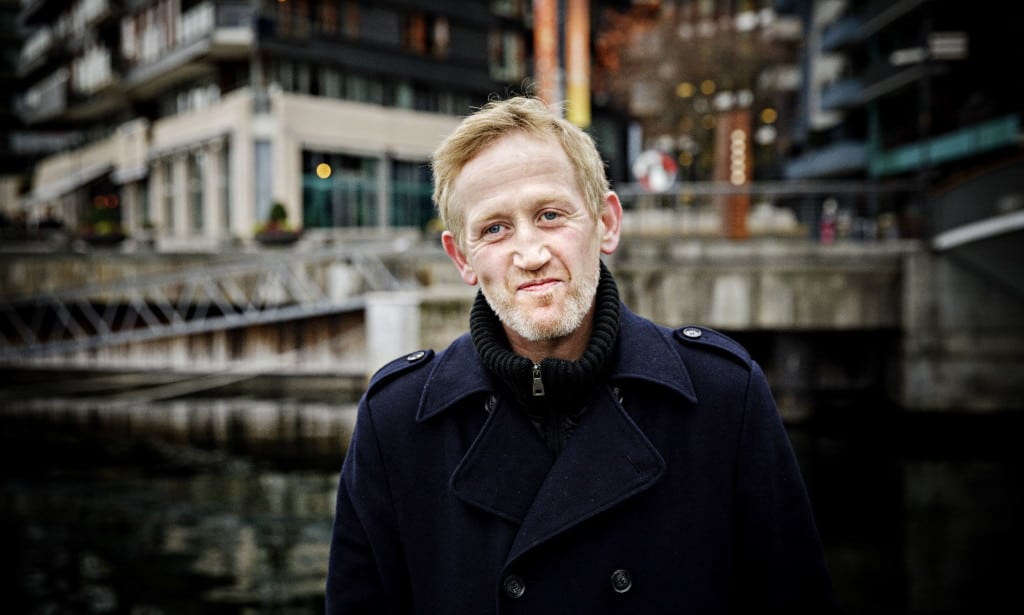 Above: Pal Enger, Norwegian ex-professional footballer turned art thief
Not satisfied with simply stealing the painting, Enger stuck it to The Man by leaving a handwritten note that read, "Thousand thanks for the bad security!" The incurable wag then proceeded to taunt Norwegian detectives by placing a notice in the local newspaper announcing the birth of his baby son, who, he claimed, had arrived "with a Scream." With the police's reputation at stake, detectives posing as bent art dealers conducted a sting and successfully captured Enger, who was sporting a blonde wig and dark glasses.
A Netflix TV show is said to be in the works
The painting has never been recovered and Enger continues to deny any part in the bizarre art thefts. In 2007, Enger took up painting while in jail and has since exhibited his impressive abstract works all over Norway. He's even said to have (legitimately) acquired a work by Edvard Munch. In 2015, Enger –  by now aged 48 – was charged with stealing 17 prints from an Oslo gallery. He claimed it was a misunderstanding, but admitted to stealing five of them and selling four. The fifth print has never been recovered.
The final act in the Pal Enger story, however, could prove to be the happiest. According to a Danish newspaper, Netflix are busy making an 11-part TV series based on the infamous thief's bizarre art thefts. Enger even claims that Dustin Hoffman called him out of the blue last year to chat about the role. The show is said to be a 'fictional drama' – perhaps in every sense of the word.
THREE MORE BIZARRE ART THEFTS…
1. THE GERIATRIC ROBIN HOOD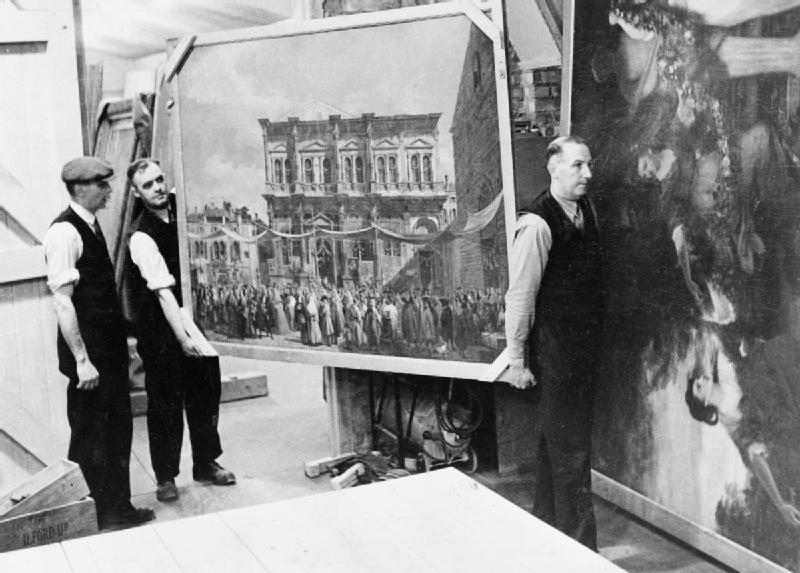 National Gallery, London, 1961
In 1961, while the British government was scrambling to assemble enough money to prevent Goya's portrait of the Duke of Wellington being sold to an American oil tycoon, 17-stone ex-bus driver Kempton Bunton was planning a brazen theft. The aspiring Robin Hood later claimed to have snuck in though an open window at the National Gallery (the alarms were turned off for cleaning) and waltzed out with the painting under his arm. Soon after, he issued a ransom note demanding that the government donate £140,000 worth of TV licences to the poor. They refused; he later returned the painting and was jailed. In a further twist – which may explain how a 17-stone pensioner negotiated a tiny window in the gents lavatory – Bunton's son confessed to the robbery. He said he done it in hopes of boosting his father's campaign to furnish Britain's struggling underclass with free telly.
2. THE ETHICAL CAT BURGLARS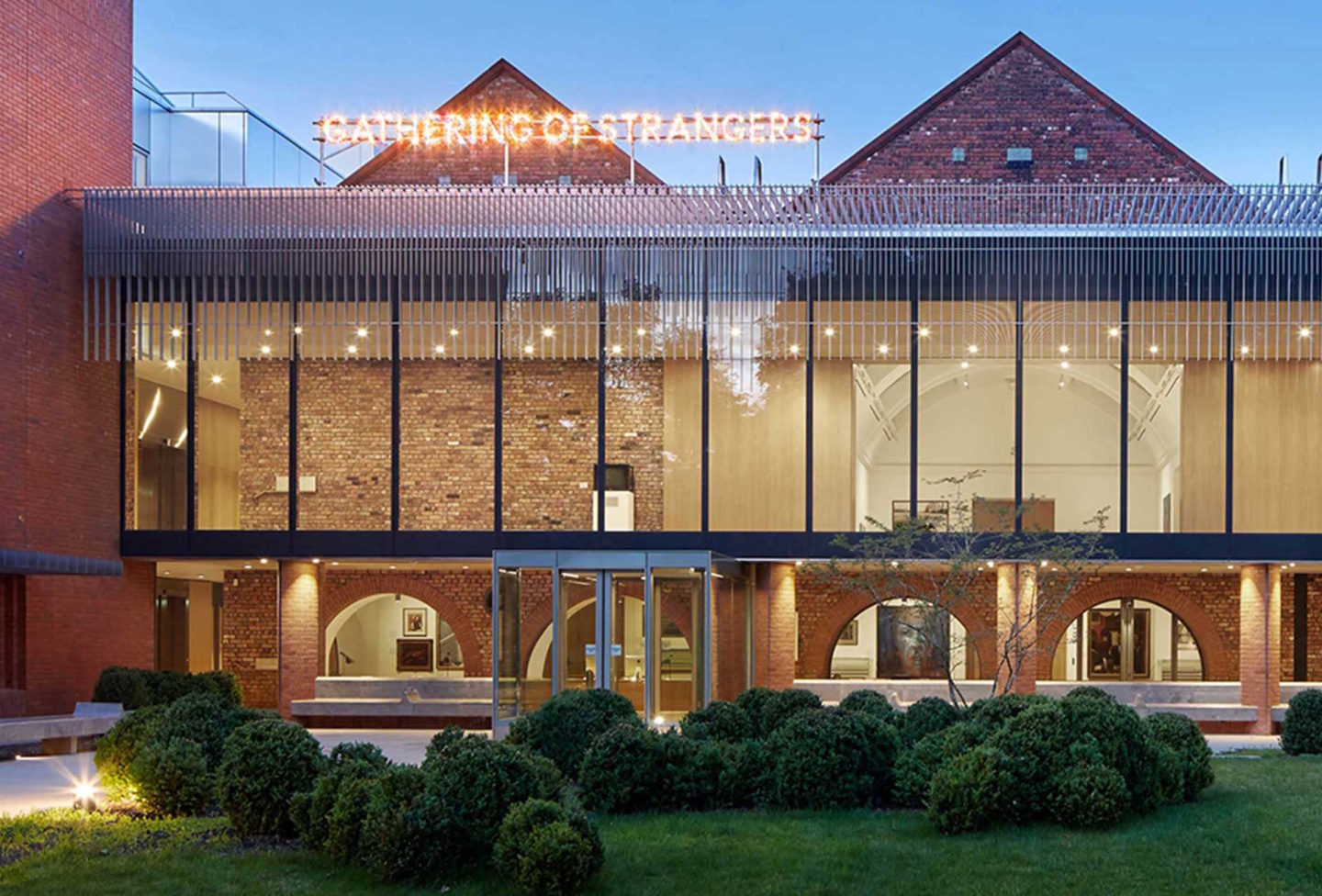 Whitworth Gallery, Manchester, 2003
In 2003, three paintings by Van Gogh, Picasso and Gauguin (worth £4m at the time) were stolen from this Manchester gallery. Somehow, the robbers evaded CCTV cameras, alarms and 24-hour rolling patrols. Nobody has ever been able to explain how, but some experts believe that the suspects hid in the gallery just before closing time. The next day, the pilfered art was discovered rolled up in a cardboard tube dumped behind a nearby public lavatory. A hastily-written note, presumably written by the thieves, claimed that "the intention was NOT to steal, ONLY to highlight the WOEFUL security." No suspects were ever identified but judging by those passive-aggressive CAPS, someone had a real pickle up their ass…   
3. THE MOTHER-TRUCKING PHILISTINES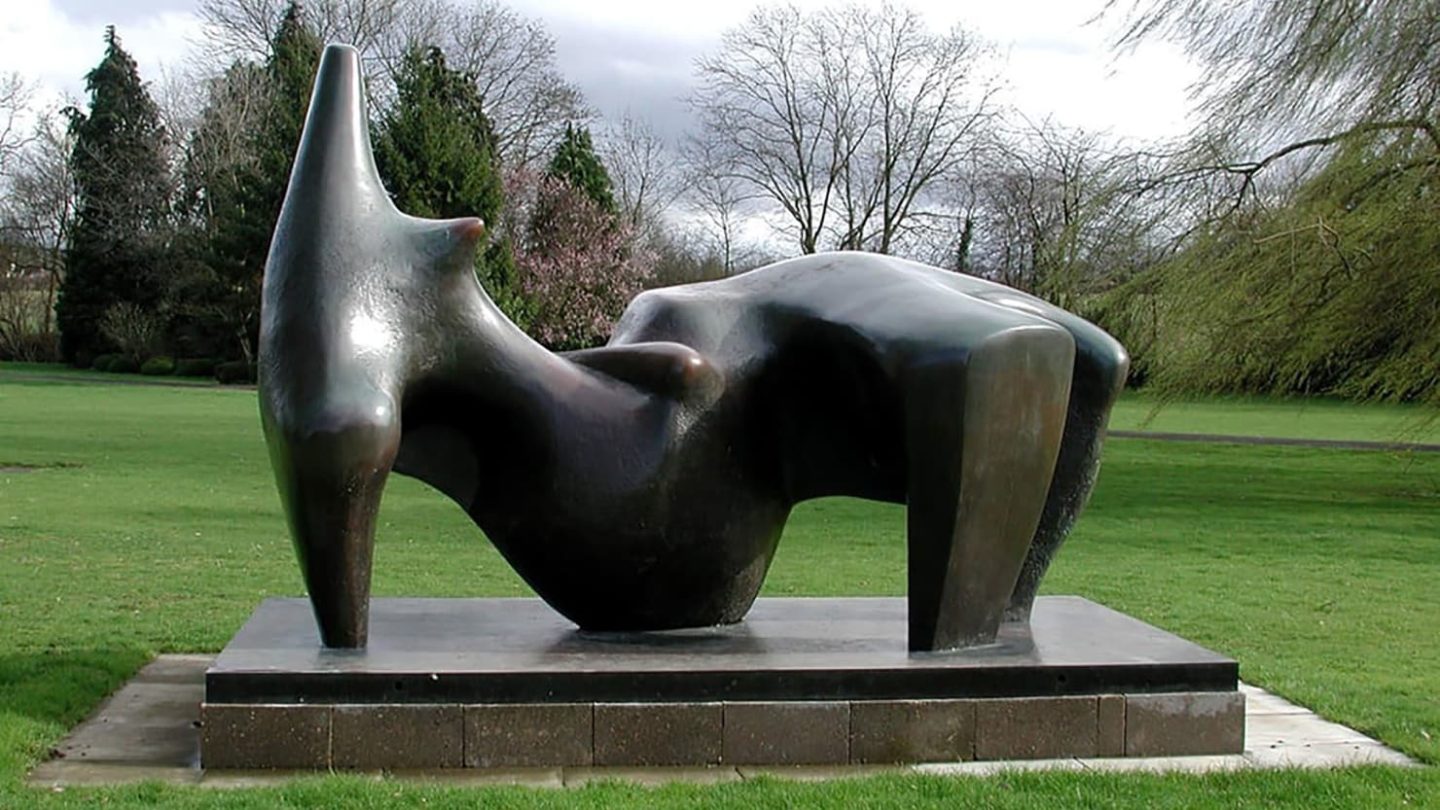 The Henry Moore Foundation, Hertfordshire, 2005
In 2005, the price of copper went through the roof. Thieves began stripping the country of anything made of copper, from pipes and cables to religious artefacts. Someone even nicked the propellers off the Royal Yacht Britannia. This metallurgical madness also led to the most audacious 'brute force' art theft in history. On a cold December night, three men with a flatbed truck and a crane stole an 11ft-long Henry Moore sculpture (Reclining Nude) from the foundation's bucolic 72-acre estate in Hertfordshire. It has never been recovered but police believe the two ton sculpture – worth £3million at the time  – was taken to Essex, chopped up, and sold for its scrap value (around £5,000). The scraps are believed to have been shipped to China and used to construct electronic devices, meaning that – at one point in the late 2000's – millions of mobile phones contained a tiny fragment of Moore's masterpiece.
Want more incredible true crime tales? Click here to read our exclusive story by Jørn Lier Horst, a former police investigator turned crime author, who spent three years on the trail of a deadly killer…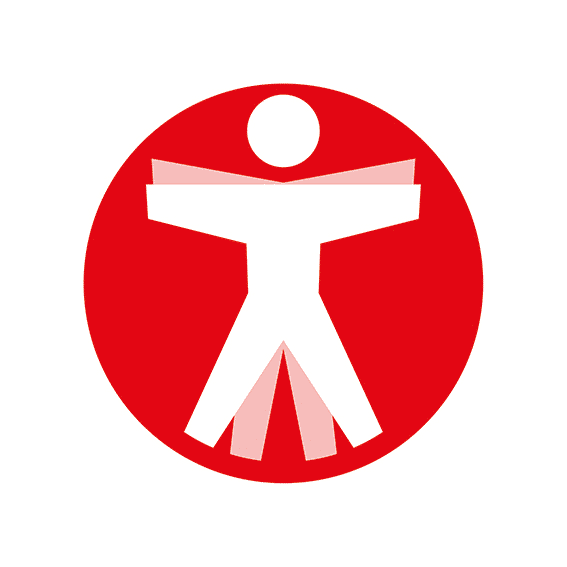 Join The Book of Man
Sign up to our daily newsletters to join the frontline of the revolution in masculinity.