"Most refugees have a deep-rooted will to survive"
Chaker Khazaal is a Palestinian-Canadian reporter-author who was born in a refugee camp and is now a global leader on humanitarian issues. Here he writes about how witnessing the port explosion in Beirut spurred him to write his new novel.
I used to cry on planes – take-off and landings. Now I find myself crying because I cannot board an airplane! But I am Chaker Khazaal, a Palestinian-Canadian reporter, speaker, regular contributor to major newspapers, and award-winning author. Prohibited from traveling extensively to conflict zones and refugee camps, how will I source the stories that inspire my novels? Run aground by a pandemic, I have come full circle.
I was born in the confines of a one kilometre-square Palestinian refugee camp, Bourj El Barajneh, Beirut. As a young boy, I would watch the planes overhead and dream of flying away, overcome by a surge of helplessness. A third-generation refugee, I was grounded by no choice of my own. Escaping displacement to find my rightful place in the world remains the single driving force in my life. Children, regardless of where they live, should never have to feel such hopelessness that they dream of escaping the only life they know.
Fortunately, most refugees have a deep-rooted will to survive. We rebuilt when necessary, when we could not work, we created ad hoc economies for our communities, and when we could not attend school, we developed an education system. It was Fundamental Survival. I grew up with determined, independent women who taught me to be forthcoming, intuitive, and confident. It was drilled into my psyche that everything in life is purposeful. With an inherited displacement gene passed on from grandparents to parents, my DNA's strength mirrors my most valued traits: adaptability, resistance, and persistence. After countless dead ends, the stars finally aligned, and, as a teenager, I flew out of Bourj El Barajneh camp on one of those planes. Immigrating to Canada, one of four recipients of the Global Leader of Tomorrow Award, was a dream come true. Furthering my education with an International Development at York University, ON Canada, I graduated in 2009 with a Bachelor of Arts.
From that day forward, although known for my occasional tantrums, I was quick to forgive and forget, a quality shared by the characters in my last four novels. Possessing a natural ability to live anywhere, I can also write anywhere – especially when there is coffee and red wine (not necessarily in that order) and a catastrophe involved. I penned my latest creation, OUCH! A memoir with a twist.. following the catastrophic blast in the port of Beirut. Caffeine and alcohol features.
I call it my creation because it was born in 408 hours – out of a myriad of internal psychological conflicts that had laid dormant in my psyche for years. I survived the 4th-largest blast in the world and felt as if my whole being was also ripped apart. A multitude of feelings, memories, and unspoken thoughts erupted in my conscience. It was not the first explosion I had witnessed, but it was by far the most frightening. The aftermath was soul-destroying for the nation, and it left me broken and fearful. At such a pivotal period in my life, putting pen to paper over an intense 17 day period was an escape. It proved cathartic, akin to creating a canvas of life experiences.
Pre-pandemic when I was free to travel, the harrowing scenes I witnessed, and the stories I heard of humanitarian atrocities morphed into the characters of my books. With the world in lockdown, I felt compelled to tell my own story. OUCH! is felt from the pain of twisted minds, plots, bodies, and characters past and present. Memories of friends that had passed in tragic circumstances triggered emotions that seeped through the cracks in my mind. It was a stark reminder that life could end at any time. I thought back to my 1st year at York University when I was struggling mentally, physically, and academically and wondering if living was worth it.
While adjusting to another tragic situation, ideas began to sprout as my gaze turned to the destruction below. As I sat on the balcony of the Smallville Hotel in Beirut, it reminded me of years past and our family gatherings on the rooftop. A respite from the oppressive heat, we played and socialized with the sky as our backdrop. It seemed fitting and ironic to write under an open sky – free to look but not leave. What of my nomadic lifestyle when boarding a plane was as common as hailing a taxi? Business and retail establishments worldwide continue to close, and countless careers are on a steady decline.
Accessing creativity and positively during a pandemic that was shutting down the planet proved to be an overwhelming task. It drove home even harder the fact that a visa denial to visit my homeland in February 2020 meant my only option was to return to Beirut to contest the Israeli Government ruling. Coincidentally, this was the exact moment COVID-19 entered Lebanon. Do I put my life on hold during the most critical court case of my life? What about the high profile strategic projects relating to humanitarian issues? A global networking pool – from celebrity, artists, and royalty to politicians, lawyers, and entrepreneurs – is crucial to growing credentials and discovering newsworthy stories. Although determination and intelligence produce goals, people hold the key to unlimited and powerful connections.
Needing to find light in the darkness, I launched The Candle of Hope app to invite the world to take a moment and ignite a universal flame through a digital candle. The platform continues to spread hope globally by counting the rise of lit candles per country, not the growth of pandemic statistics. A true Libra, I am deeply committed to giving those silenced a universal voice. When chaos abounds in our lives, it can become a journey of pain, suffering, and psychological conflicts. Impatient and habitually challenging authority and rejection from an early age, I endeavour to turn these emotions into positive opportunities.
If asked, I am the story behind the book. Equal part: Refugee, Lebanese Shia, and Sunni Muslim, Christian; Agnostic, Canadian, New Yorker, Author, Reporter, Writer, Activist, Reporter, Masochist, Functioning Alcoholic, Entrepreneur, Detainee, Deportee, Napper, Hero, Victim, and Ambassador of Hope. Each complex identity weaves another layer into my life. The release date, October 17th, 2020, is especially significant as it coincides with the 1st anniversary of the Lebanese street protests against corruption and social injustice. Significantly, it is a 33rd birthday present to myself.  OUCH! is my pain – may the healing process begin.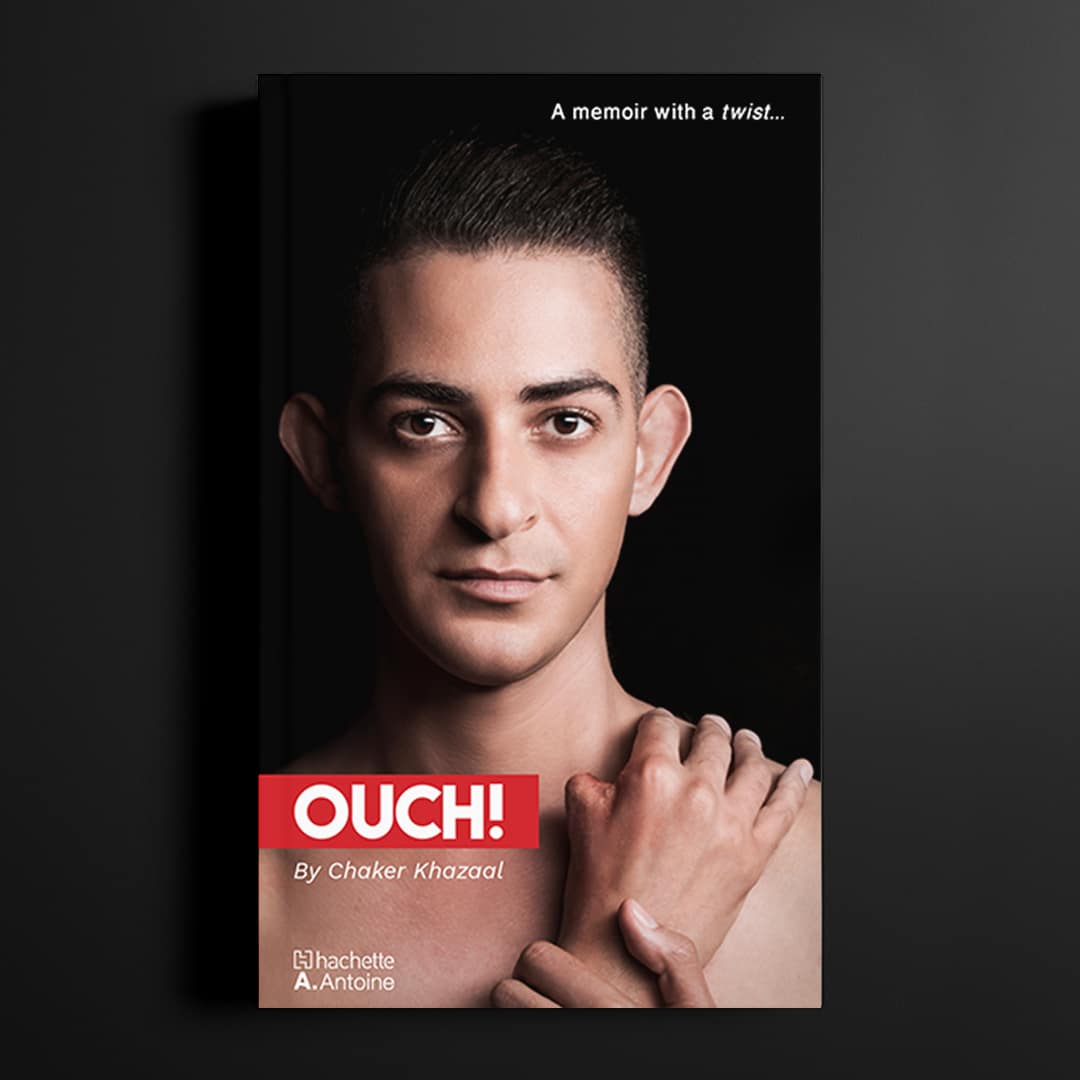 Chaker's Bio:
Chaker Khazaal, born in Lebanon in 1987, is a Palestinian-Canadian reporter, speaker, and author. Escaping a refugee camp, he immigrated to Toronto, Canada. In 2009 he graduated from York University with a BA. Focusing on International Affairs, Khazaal became an advocate for refugees and young writers, giving those with no voice a say. An engaging communicator, he is a sought after speaker at global events.
Named Esquire's Middle East Man of the Year 2015 and 2016, he was ranked 1st by Arabian Business Magazine in the 100 Most Powerful Arabs Under 40 and presented with the Mentor Arabia Award the same year. In 2017 he was awarded the prestigious Global Trailblazer by NGO Bridges of Understanding. His acclaimed trilogy Confessions of a War Child, Lia, and Sahara, was followed by the anticipated release of Tale of Tala.
With the COVID-19 global lockdown, Chaker launched the Candle of Hope app to ignite a universal flame through a digital candle. The platform continues to spread hope globally as the world counts lit candles, not pandemic statistics. Witnessing the blast at the port of Beirut, Khazaal penned his 5th novel OUCH! a memoir with a twist in 17 days. An intense journey of pain and psychological conflict, the release date is October 17, 2020.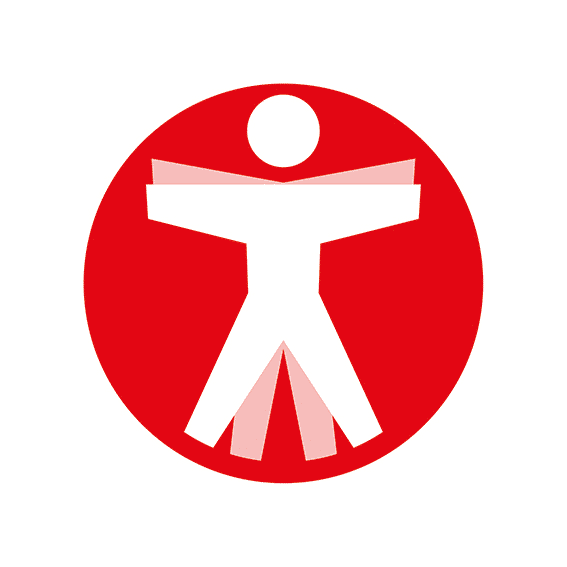 Join The Book of Man
Sign up to our daily newsletters to join the frontline of the revolution in masculinity.