The most successful criminal mastermind you've never heard of
Author Evan Ratliff on the coder who became a cartel boss.
Sometimes I forget how crazy it all is. I've spent years of my life traveling the globe, immersed in a world of drug lords, hit men, informants, and cops—both noble and corrupt. I've sat across from ex-special forces soldiers turned mercenaries in Tel Aviv, scoured the police reports of murders in Manila, and knocked on doors seeking fugitives in Rio—all in the service of one all-consuming quest: to tell the story of a man named Paul Calder Le Roux, the most prolific criminal of the 21st Century.
The trail that ended with my book, The Mastermind, started with a pair of bizarre arrests. In 2013, the U.S. Drug Enforcement Administration announced that they'd nabbed a former U.S. Army soldier named Joseph "Rambo" Hunter in Thailand. Hunter, a hulking man with an MMA fighter's body and a brooding glare, stood accused of organising a group of mercenary hit men to murder a DEA agent and a drug cartel snitch in Liberia. The plot sounded straight out of a thriller, and in a way it was: "You see James Bond in the movie and you're saying, 'Oh, I can do that,'" Hunter was captured on surveillance telling his team. "Well, you're gonna do it now."
The arrest of Joseph "Rambo" Hunter.
A few weeks later came the second arrest, of five men in Thailand for a plot to import massive quantities of North Korean-made methamphetamine into the U.S. The two busts seemed related, connected by an unnamed cooperating witness, "Individual 1" in court filings. It was the mystery of Individual 1 that first hooked me into the story.
I started calling lawyers, trying to find out what they knew about the man. "Oh, you mean Keyser Söze?" he said—referring to the elusive master criminal in The Usual Suspects. Then he hung up.
His name would finally surface a year later: Paul Le Roux. He was a brilliant South African computer programmer who made hundreds of millions selling prescription pills online, and then built an utterly unique and terrifying global cartel from his laptop in the Philippines. "The scope of his criminal conduct," as one U.S. federal prosecutor recently put it, "is simply staggering."
In the years I spent tracing Le Roux's history, I learned his biography mirrored that of many of today's most successful Internet entrepreneurs, from Mark Zuckerberg to Elon Musk. As an awkward teenager born in Zimbabwe and raised in South Africa, Le Roux found his place in computers and code, dropping out of school to teach himself. He created the software behind of one of the most important encryption programs ever made, TrueCrypt, and then turned his attention to the task of making massive amounts of money online.
The result was nothing short of criminal genius: an online network for selling painkillers to American customers, called RX Limited, enlisting U.S. doctors and pharmacists in the ruse. At its height it was dispensing hundreds of millions of doses, and bringing in an equivalent amount of cash for Le Roux, who was ensconced safely in the Philippines, far from the reach of U.S. law.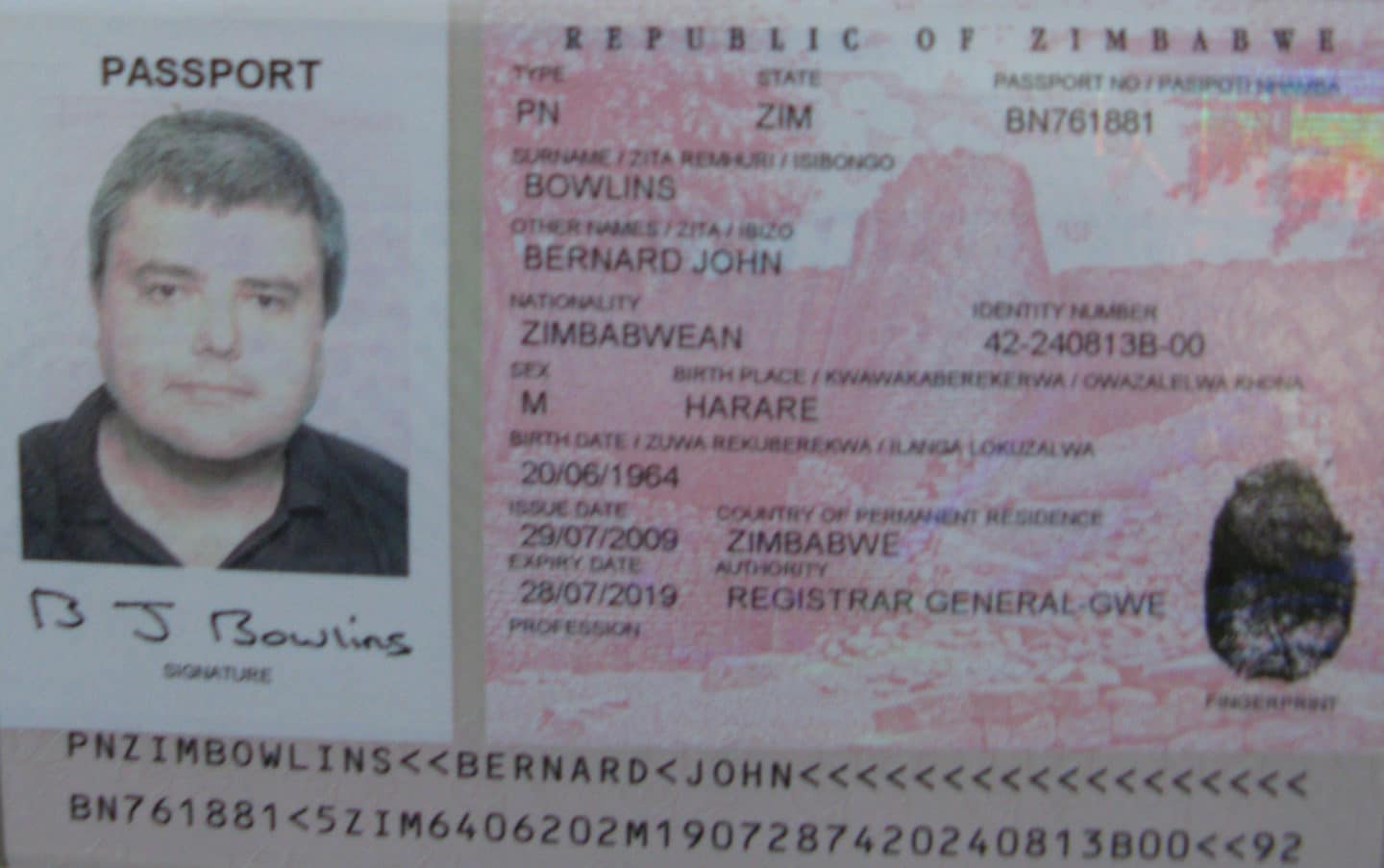 One of Paul Le Roux's fake passports.
RX Limited's size alone would have made Le Roux the most successful cyber-criminal in history. But he wanted more, and leveraged his growing fortune into an empire of real-world crime: black market gold operations across Africa, arms deals with Iran, cocaine trafficking out of South America and meth from North Korea. All of it answering directly to Le Roux, and protected by teams of mercenary enforcers like Joseph "Rambo" Hunter and run by a former UK soldier named Dave Smith.
For my part, the more I learned, the more I wanted to know about how he'd done it all, and what drove him—and the people pulled into his orbit. That meant years spent buried in thousands of pages of court files. It meant crisscrossing the world to find and interview Le Roux's former employees and mercenaries to hear their stories. Some of the tales were too outlandish to process at first. There was the Le Roux's operation in Somalia, where he built a hundreds-strong force of militiamen under the guise of protecting a tuna fishing operation. There was his plan to overthrow the government of the Seychelles and take power. There was the missile technology he was designing for the government of Iran, the aerial drones and submarines he was building to transport tons of drugs, the yachts that could outrun coast guards, the private jets filled with crates of gold.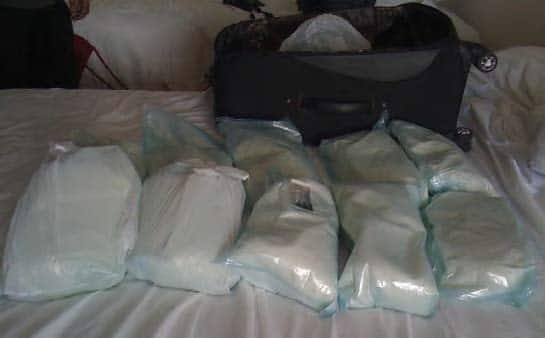 Thailand meth bust. 
But the deeper I got into the story, the more I understood the scope and control that Le Roux exercised over his empire. I began to discover that the fanciful-sounding tales were not only true, but only the outer age of what Le Roux had done. And when his control was threatened, even by those who seemed closest to them, he hadn't hesitated to have them eliminated.
I also began to understand how difficult he'd made it for the American DEA to catch him, through a combination of high-tech cloaking and old-fashioned government bribes, enabling him to watch his own watchers. A small group of DEA investigators in Minnesota, led by a woman named Kimberly Brill, spent half a decade tracking him, tracing down every internet corridor and tapping into every email address they could find. It was a cat and mouse game played out across Le Roux's operations on five continents.
How did they get him? Well, I won't spoil it except to say that even the most brilliant among us can be blinded by greed, and a trust that those closest to them won't betray them.
Ultimately, Le Roux's story for me was much more than just a cops-and-robbers tale, though. It's a story of the moral choices people make, and how they can take one step down a road without realising that they've lost their way. "I managed to somehow morally justify" the work, one of his former employees told me. He was, he said, driven in equal parts by greed, youthful ignorance, and Paul Le Roux's menace. "It seems like complete madness today. You can twist reality if you work for Paul. I was there. I take responsibility. Why did I stay? It was fear, yes. But it was something else. It was like a fly to the light. You are attracted, but you are blinded."
Author Evan Ratliff.
After all those years, I finally set down everything I knew about this world in The Mastermind. The question now is, how do I get out? My phone buzzes each morning with calls and messages from prisons and ship decks and far corners of the world, from a seemingly endless parade of former mercenaries looking to tell me their piece of the story. "Just fly here and meet with me," they say, "and I can promise you the stories and details you won't believe."
'The Mastermind' by Evan Ratliff is out now on Bantam Press.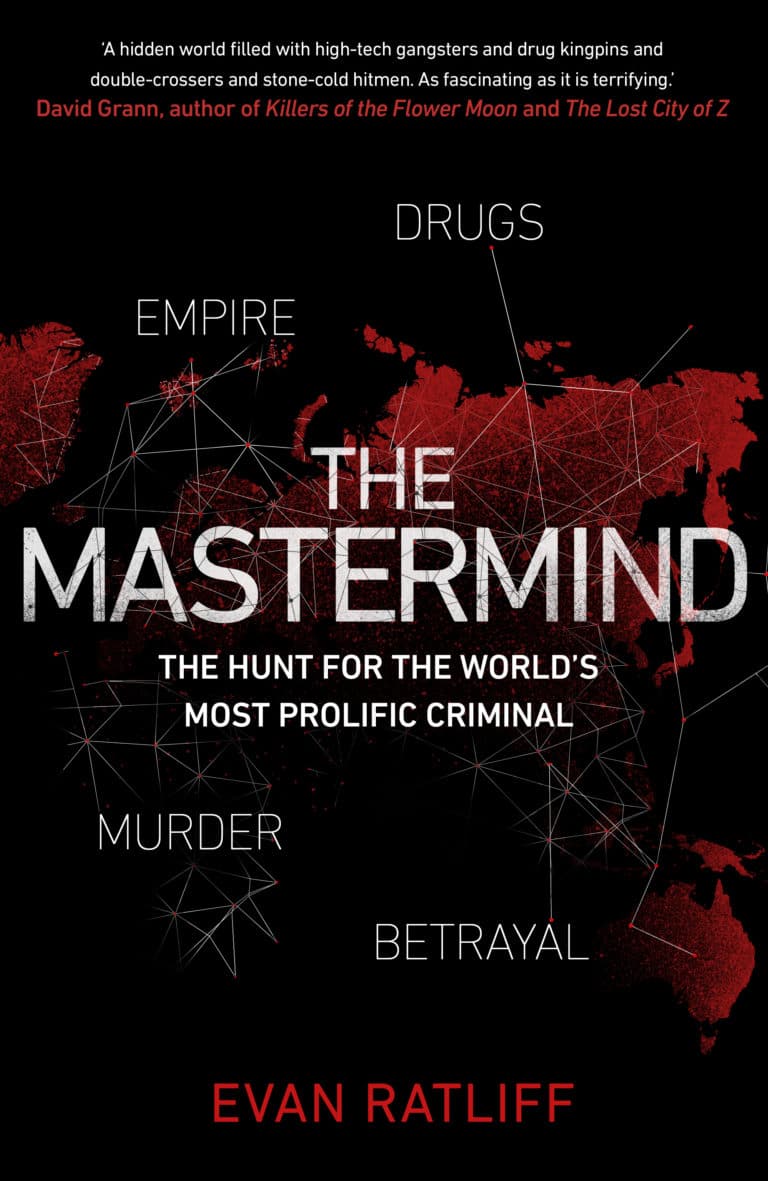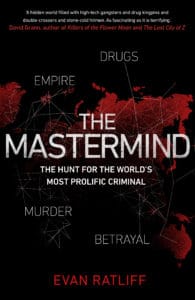 The Mastermind by Evan Ratliff
The story of the most prolific criminal of the 21st Century, Paul Le Roux.
www.penguinrandomhouse.com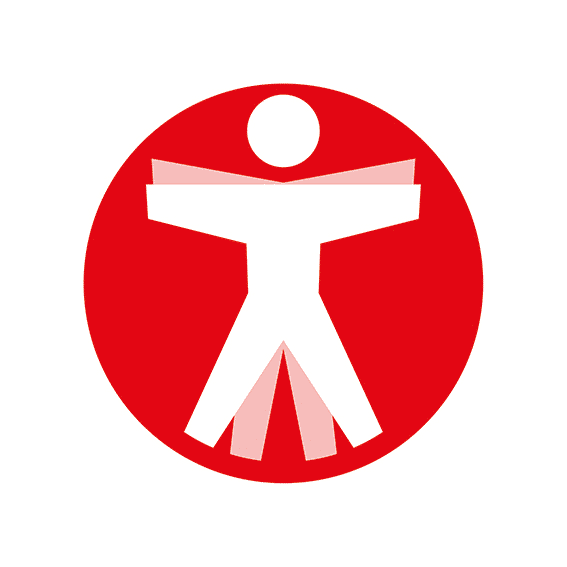 Join The Book of Man
Sign up to our daily newsletters to join the frontline of the revolution in masculinity.