F Khorsandjamal – Poems On Grief
In her new book 'Reflection and Refraction' F.Khorsandjamal explores grief through poetry, and how she has learnt to understand and process it. We spoke to her about the experience.
Fad, your new book of poetry 'Reflection and Refraction' has launched during grief week, tell us a bit about the premise of the book? 
Well, it's a follow up of sorts to a volume of poetry I published earlier this year on love titled Quixotic Nature. The theme of that was different types of love and the experiences and emotions that they manifested – the good, the bad and the ugly! It was centred around the core four: romantic, familial, friendship and self. Though some may be obvious as to which they relate to, others are more open to interpretation….. I always remember a good friend referencing one to me and asking if it was about someone I dated and my response was 'errrr…no, that was about me'.  It wasn't until I completed Quixotic Nature that I noticed quite how much was related to loss and endings and how much that in turn resonated with other people reading it, despite coming from very personal experiences.
Reflection and Refraction similarly focusses on grief manifested from different types of loss. It could be from the most obvious – bereavement from the death of a loved one for example or the unexpected end of a friendship – through to the end of a relationship that might not even have ever really begun or the death of a dream or an idea.
What was the inspiration for the book? 
I guess that's in part answered with the last question but the big trigger was that one of my siblings sadly passed away unexpectedly a couple of years ago and quite honestly I'm still going through the grieving process. Personally, it's been a strange and challenging two or three years to say the least. There have been a couple of other bereavements during that period that also came too soon and these, alongside other kinds of loss or endings, have forced me to look grief in the eye, become familiar with it and allow it to take me by the hand and walk me through this period whatever direction it chooses to take. Resistance, as they say, is futile.
Being able to grieve properly and allowing nature to take it's course is imperative and given how often people (or society) don't allow themselves to fully, or feel comfortable expressing what they might need during the process for various reasons, I thought it only just to dedicate a volume to that most delicate and vital of things. Particularly with all that is going on with this weird world at the moment. It's challenging in so many different ways and being able to feel or express ourselves, in whatever way we might need to, is becoming more and more important in order to navigate our way through it.
I always remember years ago seeing the quote 'grief is the price we pay for love' on the garden memorial in Grosvenor Square Gardens and it's always stuck with me. Not least because someone I was seeing at the time decided to end things only minutes after! It's a natural and intrinsic part of life and, in my humble opinion, despite the pain can be beautiful in it's own way because of where it has come from. Ultimately from our ability to dream, to desire, to love. I find that inspiring.
I can only hope that, similarly to Quixotic Nature, that although the experiences these words come from are personal, that the emotions they evoke can be shared and subsequently provide some form of comfort in the least with their familiarity. 
Your poems are sectioned into the 7 stages of grief, what are they? 
The sections are based on the expanded Elizabeth Kubler-Ross model for grief which she first outlined in 1969 and were originally five: denial, anger, bargaining, depression and acceptance.  
There is an expanded model which, as you say, is seven stages and is how the book is structured to include shock/disbelief and guilt.  
Were any of these stages a surprise to you when you started researching the book?
I don't think that any came as a surprise per se once I saw them, but there was definitely more of a sense of acceptance. Like, oh right, that's what I'm feeling here and I don't need to feel bad about it, it's part of the process. Ironically, although there is a section for guilt which I only have two poems under, I found myself feeling guilty for feeling some of the other stages I was going through before I became familiar with the model – like I shouldn't be feeling angry about this person, or that thing, that's a terrible thing to feel.  
How has writing the book helped you process grief personally?
As we know, there is no set formula or time frame for grief and, upon reflection, I've become very aware of how differently I have personally responded to different endings during this writing process and how I have judged myself for those differences.
Writing this book was definitely a cathartic process that triggered and forced me into confronting a lot of the more challenging experiences that I perhaps didn't address at the time of occurrence and with a much greater level of compassion for myself. Some experiences came up that have been buried for years and years, In some instances I had completely blocked them out!
Did you encounter any difficult emotions when writing the book?
Well, following on from that last point, it is an unequivocal YES. Some of it has been exceptionally hard to exorcise, if that's the appropriate word to use. But I feel it's been necessary, necessary for my present and future mental well being.
I go back to my earlier point about how often people might not feel like they can, for whatever reason, allow themselves to process the various emotions that naturally arise during such a delicate process. I think that's why you'll find that the majority of my poems fall under either 'Depression' and 'Acceptance and Hope'. There was a lot that was unearthed with the former but as a result of that, and my natural position as an optimist, I found my way through to the other side of the spectrum. Hence the title of the book…. Reflection and Refraction.   
How do you see the book helping other people to understand and process grief?
I'd like the words to be able to offer some sort of comfort for those that need it, regardless of the reason as to why they might and, though it is a cliché to say, to know that they will get through whatever it is. Even if they feel as though they are very far from getting there. I'm always reminding myself of the phrase 'This too shall pass'.
These poems come from very personal experiences but I believe that in most cases the emotions that come from them, and that I am hopefully conveying, resonate in some way. I guess it's a similar premise to when you speak to a friend about a problem because you know they've been through similar experiences, not necessarily the same, and that they are able to empathise and share your feeling if nothing else.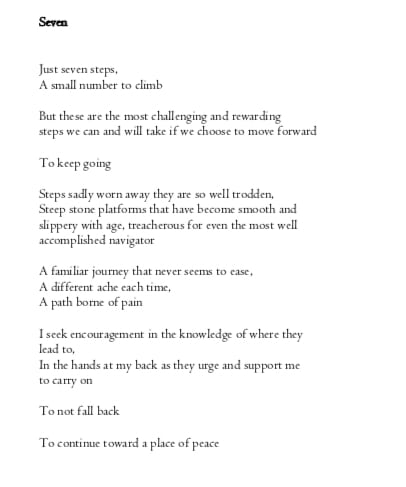 What are your thoughts on the grief experiences in 2020. We often associate grief with death and overcoming the loss of a loved one, but in the current climate do you think we should all have a better understanding of the grieving process? 
Most definitely. As I mentioned before, not all these poems are to do with death. The definition of grief is an intense sorrow (and yes, of course, often times linked to a death) but there are plenty of things causing that during these challenging times. I purposely chose to tackle the different kinds of grief, and subsequent feelings manifested, I have gone through as they are all valid and everything is relative. You can't diminish or minimise what someone is going through if they feel a certain way. No one should be doing that (including the person themselves) and doing that only makes the process more difficult or challenging for that person. Who knows the damage it could do for any future processing of grief….  in this climate it is more important than ever to realise  and accept that. We're in this together.
You use some beautiful imagery and language to open up about a difficult and often unsaid topic – how important do you think language is when experiencing grief or trying to support someone who is grieving?
That is very kind of you to say. Thank you. I love language and having a Persian background, language and poetry specifically is very important within the culture and therefore to me. Even day to day Farsi can be a very descriptive, poetic and visual language which is something I love and has influenced me greatly. I personally like being able to articulate myself in the way that makes most sense, and to me that means a lot of the time using visual imagery. Nature is the biggest inspiration and comfort you could wish for and I like to honour that where I can.
Everyone needs comfort and support in grief and, although I appreciate it won't be right for everyone, I've personally always found that in the written words of others. I've always been drawn to the more philosophical, and in a lot of instances fairly brief, writings of Rumi. It's sometimes easier, in my experience anyway, to absorb yourself in the words of someone else, someone who is removed from you. And potentially in a more indirect way. Someone isn't physically sitting there, saying this to your face, and so it seems softer. Yet, it's also very reassuring when you read things that could be hundreds of years old that express or convey the same feeling as something written last week or felt by you now – their ability to transcend time and place.  
It comes back to that unifying experience or emotion which we can find comfort in. Everyone will grieve someone, something, at some point. It's simply a fact of life. Ultimately, for me, it's not so much the specific words used but the sensitivity and understanding surrounding that which counts. I believe that to be very important in supporting someone to grieve. Understanding.  
Which two poems have you shared that give an insight into your work and may help someone who is grieving?
I would have to say the introductory poem, Seven, pretty much says it all! It acts as a kind of mini preface before going into the different stages.
With that in mind, the second one would be the last, Dwelling, which closes the Acceptance and Hope chapter/stage.
They reflect the title Reflection and Refraction and, as I say in my description of the book….
'
The creation of a rainbow, seven beautiful colours, requires the process of reflection and refraction. Through grief, we face varying levels of discomfort, reflect and navigate our way through them to come out the other side.'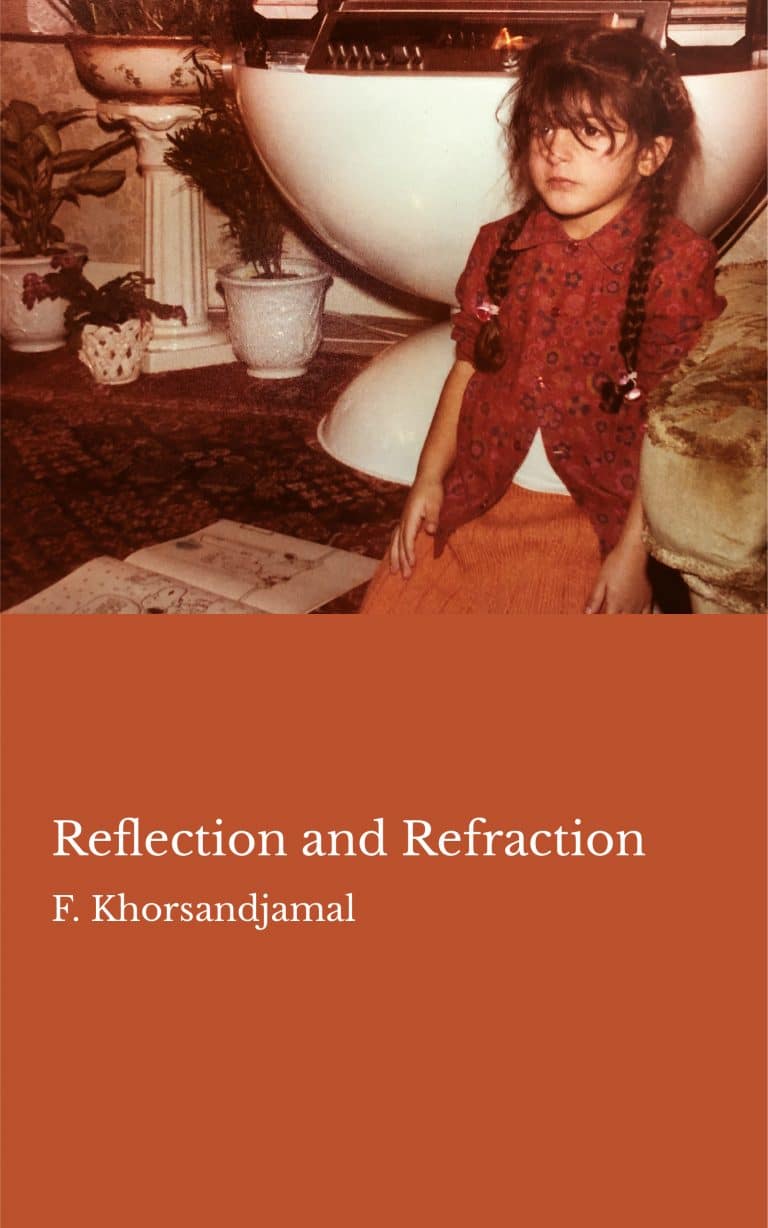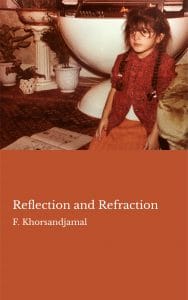 Reflection and Refraction
A volume of poetry dedicated to the exploration of grief. From the death of an idea or the unexpected end of a friendship through to the loss felt when someone dear to us leaves this world – death in it's many forms and the subsequent grief it manifests comes to us in many guises. Similarly to 'Quixotic Nature', some of the poems may be obvious as to which they relate to, others more open to interpretation. What we can be certain of is of course that everyone has grieved a loss of some sort, at some point, and the hope is that these words offer some comfort in the knowledge that we are not alone in how we feel. The book is split into seven sections, following seven stages of grief, to chart the author's personal response to certain 'endings' as there is of course no standardised formula for processing grief.The creation of a rainbow, seven beautiful colours, requires the process of reflection and refraction. Through grief, we face varying levels of discomfort, reflect and navigate our way through them to come out the other side.
www.amazon.co.uk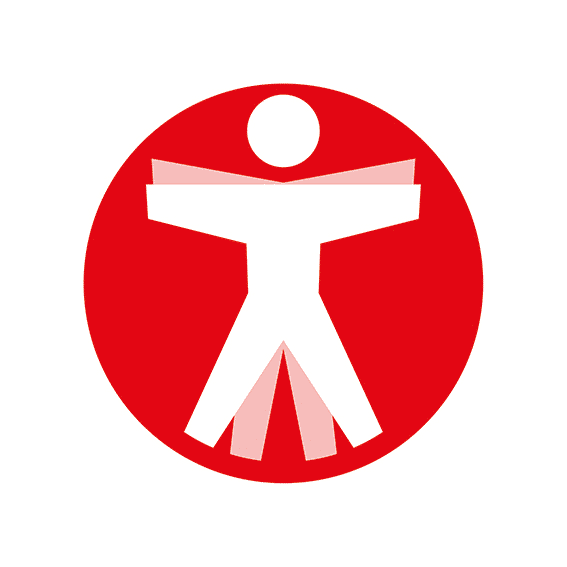 Join The Book of Man
Sign up to our daily newsletters to join the frontline of the revolution in masculinity.