Andrew Gower on his band, Gustaffson
Jordan Edwards speaks to frontman Andrew Gower about the hotly tipped band's brilliant new single, their upcoming dates and following in the footsteps of The Beatles..
After their amazing show at The Lexington in April, Gustaffson are back with a brand new release which is sure to get you moving. 'Champagne Socialist' shows off lead singer, Andrew Gower's stunning vocals set to a heavy Rock 'n' Roll instrumental, as the band look to show us their versatility as creatives. The track also comes with a beautifully crafted video directed by the wonderful Sam Fountayne which fits seamlessly into the raw, vintage feel that Gustaffson were looking for. Andrew – who you'll also know as in actor from shows like Carnival Row and You – joined The Book of Man to discuss the song in depth as well as plans for a studio album and a trio of headline gigs which showcase a vast array of talent from spoken word, to comedy and of course music.
Brief catch up/ Release Of Northern Baby…
So, I last spoke to you guys just before the release of our single, Northern Baby, earlier this year and we were all so grateful for the response to that song. I was actually on a job up north when it came out so being in and around Manchester at the time was really fitting.
Something we've been doing with our recent releases is to collaborate with filmmakers to produce a live video either from a recording studio or a historical stage (like we did with Champagne Socialist). We love to give that one take feel which, with my film background, is something that really excites me – it's such a nice way of showing what Gustaffson can do both in the studio and live.
We then accompanied that release with a gig at The Lexington in North London which was such a lovely evening of creative talent all coming together in support of one another. The beauty of being able to connect directly with our audience is something that, as a band, we are very passionate about. We're very much looking forward to the trio of gigs we've got coming up in the next few months which will get us back out in front of a crowd.
Meaning of Champagne Socialist…
It's really important for us to get people thinking but primarily, we just want to entertain. Sometimes, I go to the theatre in London or I'll watch a film and it can feel like I'm being hit over the head with a message and I'm not actually being entertained – it's almost like giving enjoyment to the crowd has become secondary and I feel a bit short changed as an audience member. That's why, with Gustaffson, we have to entertain and ensure that people are enjoying the artform. Then the message is kind of like the amuse-bouche; the fancy dessert you get at the end of a meal – a nice little cherry on the cake.
So, what is the message of the song? Well, you know what I'm like when it comes to giving away the total meaning behind songs – I'd much prefer the audience discover that themselves. I like to keep a bit of mystery to the process and I feel like, sometimes, when artists give that away, it can almost destroy things for the audience. I really value their intelligence and I'd much rather listen around and hear how the songs are being interpreted; that's what fascinates me.
People will often ask the question "What kind of music do your band make?" and naturally you get similar questions as an actor – "What kind of actor are you?" and my response is always the same. Similar to being an actor, I'm a singer/songwriter and Gustaffson are a singer/songwriter band. We write music that can be a story. It can be something we've held onto for years, it can be something we've just read in a newspaper, or it could be an attempt to capture an overall emotion. For me, that's the beauty of being an artist because it allows you to create stuff that doesn't necessarily define who we are.
As a society, I think we are obsessed with identity. We all have cameras on our phones which creates this idea of self – the world now has this tunnel vision, concerned with "who I am" whereas I think, as humans we should be defined by "what do we give?", "what do we do?" It would seem that technology, for better or worse (we'll find out in generations to come) has turned everyone in on themselves and magnified this idea of identity. Potentially it's already gone too far, whereas I think it's much healthier to look out into the world and appreciate its beauty for all that it is – all its nuances and quirks.
The Video…
I'm sure people will recognise us playing the iconic Liverpool Empire Theatre and we really just wanted to pay homage to the history of that fantastic stage. You can always feel the history of venues like that especially when it's seen the likes of The Beatles and The Rolling Stones perform there over the years. Of course, back in those days, a lot of music videos were recorded versions of live performances and it's that live feeling that we've really been exploring recently in our videos. It puts across a more personal, intimate kind of feel and was something that we've wanted to do for a while. We're very lucky that we get to put things out on the internet and share little moments of art and I think  this is a nice way of saying "Look, you might not be able to come and see us in a gig. You might be on the other side of the world but you're invited to watch Gustaffson for what they truly are. This is our sound". The live experience is something we value so highly and it's what is at our core so to be able to get that across whilst playing around with the film medium and collaborating with some amazing directors in the process – it's like a dream.
For this project, we had the pleasure of working with up and coming director, Sam Fountayne and together we discussed films like Birdman as inspiration. In that, you see the fantastic scene with Edward Norton starting off in the wings and heading out onto the stage and, whilst we didn't have an audience, myself and Sam recognised that it was the kind of feeling we wanted to get across; we had this fascination of things happening behind the curtain as well as in front of it and we wanted to make the whole experience as immersive as we could.
That stage has such significance for Gustaffson but also in musical history so we were adamant that we wanted the audience to be there with us. Of course, then there was the decision to make the whole thing black and white which just emphasises the vintage and timeless feel.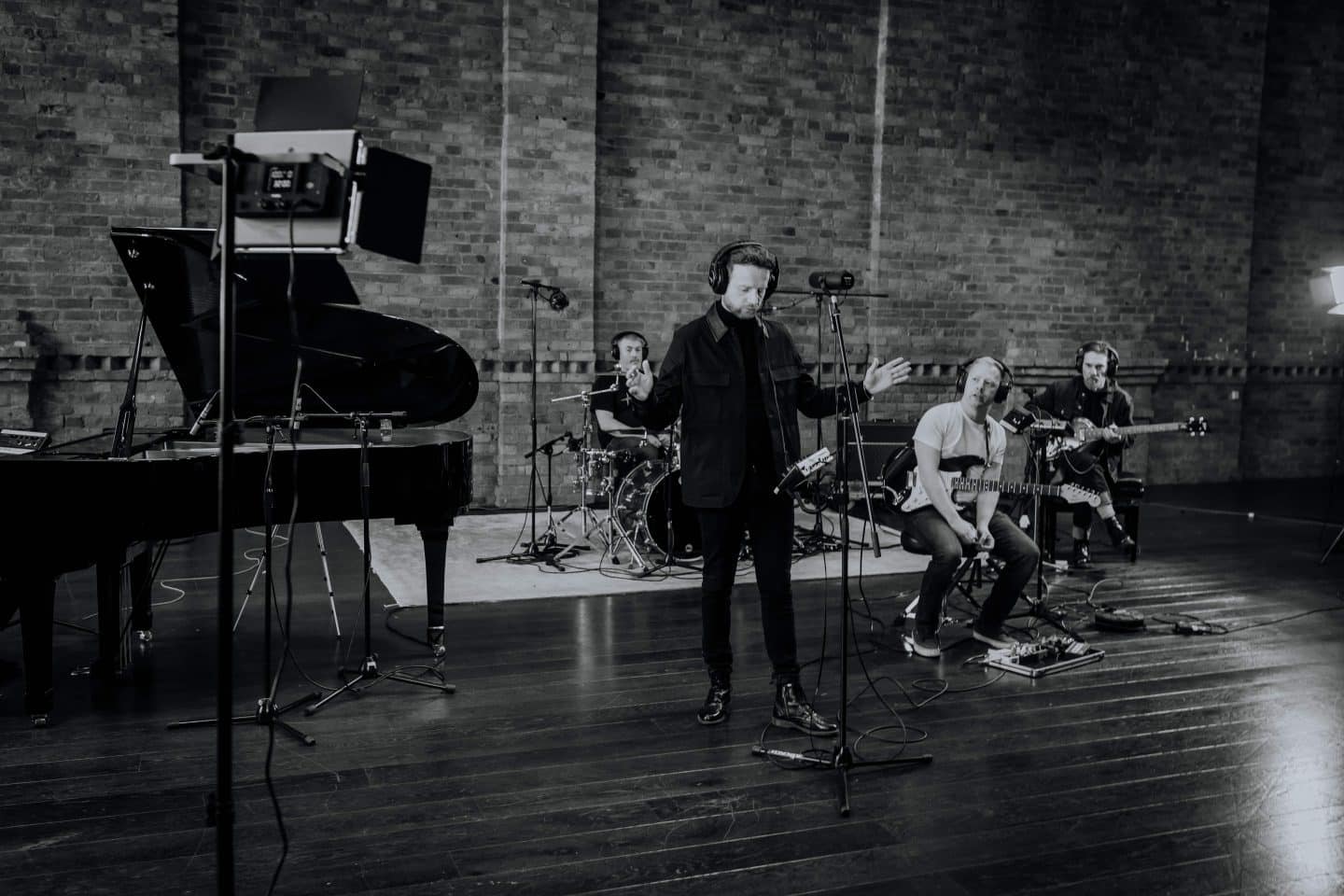 The Sound…
This is probably Gustaffson's most Rock 'n' Roll track to date so the main goal with that is to get people's feet stomping. It really contrasts against a lot of the other stuff people might know us for but it's always been something we've wanted to explore. I'd had the hook to the track stuck in my head for a long, long time and it was just about waiting, not only for it to fit into a fully fleshed out song but also for the right sort of riff to come along that we could put to it.
My favourite album of all time is The White Album by The Beatles and my favourite track has got to be Helter Skelter where Ringo Starr ends up with blisters on his fingers. It's nice that we've been able to bring that sort of sound into our repertoire. It can sit nicely alongside some of our music that is very different from it – we've got songs like Go Easy and Kingdom from the EP or another new one called Flowers. These are all a lot slower, more gentle tracks. The artists I've always had a lot of appreciation for have this mastery over tempo and style of music so for us to put something like Champagne Socialist out just lets people know that we can do a wide variety of stuff and it gives a nice forewarning for what people can expect from the album which we'll be looking to record next year – a few heavier songs will be on there, definitely.
Upcoming Headline Gigs…
We've got three amazing gigs coming up in some fantastic venues. First up it's the iconic Cavern Club in Liverpool and it's such a privilege to play there. Funnily enough, when I was fifteen and in one of my formative bands, we did actually manage to perform there but now to be headlining is really special. Being from the city, it's just a huge tick off our checklist but with all of these gigs, we wanted to find the types of places that played a part in our story in some kind of way. Taking the shows to The Peer Hat in Manchester and The 100 Club in London means so much to us but obviously to open the trio of gigs at The Cavern is super exciting!
Just a quick sidenote, my aunty Barbara used to tell me stories of how she'd be queueing outside The Cavern with a sausage roll in her hand waiting to get in for The Beatles lunchtime shows and now she'll be coming back to the same place to watch her nephew headline. I might have to get her a sausage roll to eat while she watches!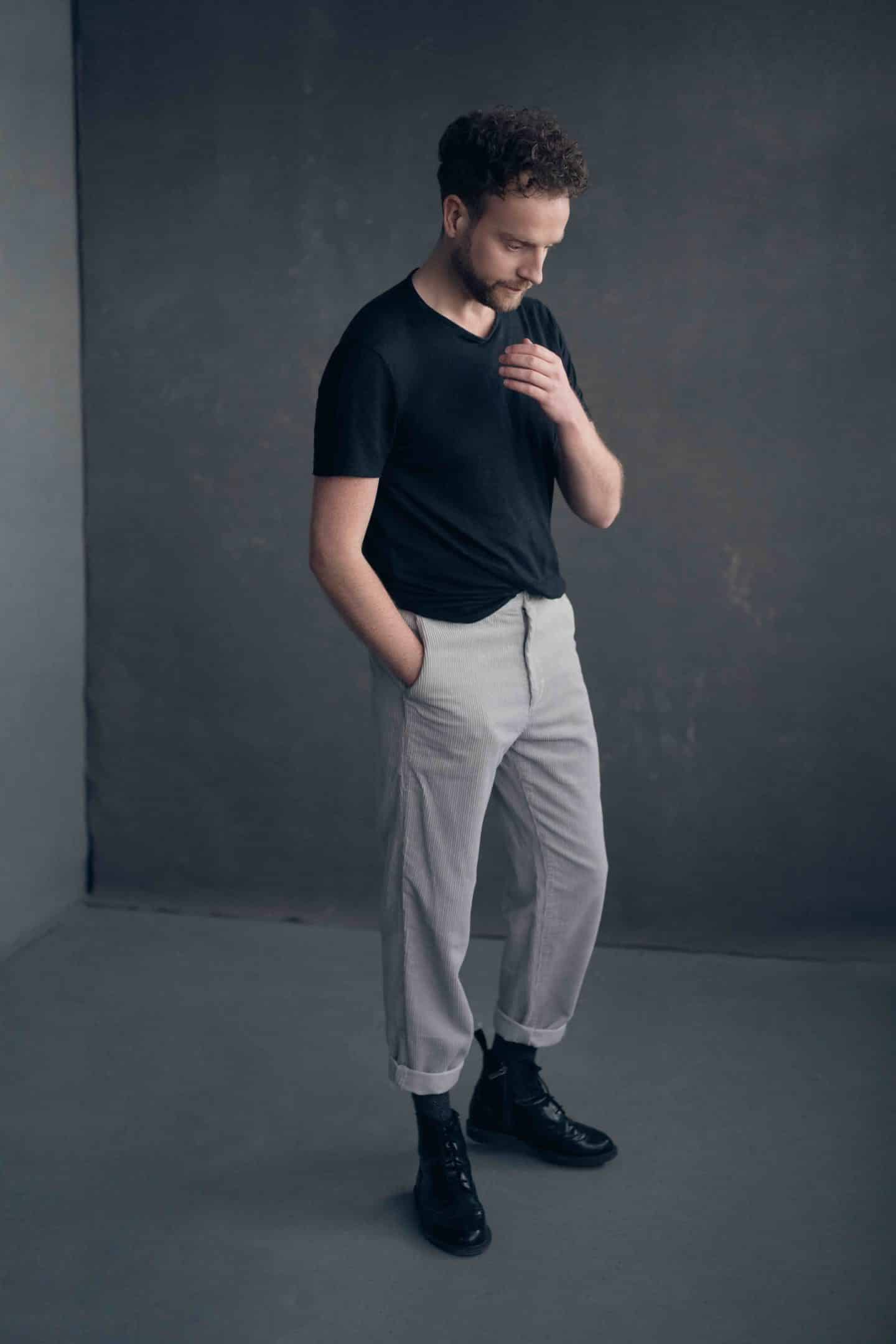 What Can We Expect From The Gigs?…
I've been to so many gigs where the attention is all on the main act and sometimes it feels the support acts aren't really given much thought. That's totally not what we're about! We want people who come to our gigs to get a sense of who we are – what films we like, who we believe in as spoken word artists as well as who we've been listening to of late, musically. We really want to champion talent so you'll always see a full spectrum of creativity on show. Take The Cavern gig for example – as much as we want people to listen to our music, we want everyone to know what an amazing director Jonathan Shay is so we'll be showing his film, The Entertainer, starring the wonderfully talented Toby Jones.
We're very lucky to say that we've got the brilliant Cell Spellman of Radio One to host the evenings. He does the majority of our gigs and he always brings such charisma and speaks so passionately about all of the talent – the likes of Martha Goddard, G33 from Girls Don't Sync, Caitlin O'Ryan and all the incredible short films. You can just tell that everyone involved has such a love and appreciation for what we're creating together and the audience can feel that too. We're really excited for these gigs and we really just want to create a special and memorable experience for everyone who comes along. Ultimately, we're fully aware that £10 is a lot for a ticket (especially nowadays) so it's important that people are getting a lot for their money. All three gigs promise to be really lovely nights out so get down there as early as you can because there's such variety on show that you won't want to miss any of it!
You can watch the video for Champagne Socialist  
 Buy tickets to Gustaffson's upcoming gigs here, They are playing :
7th September – Liverpool, The Cavern Club
22nd September – Manchester, The Peer Hat
8th November – London, The 100 Club
Follow Gustaffson on IG: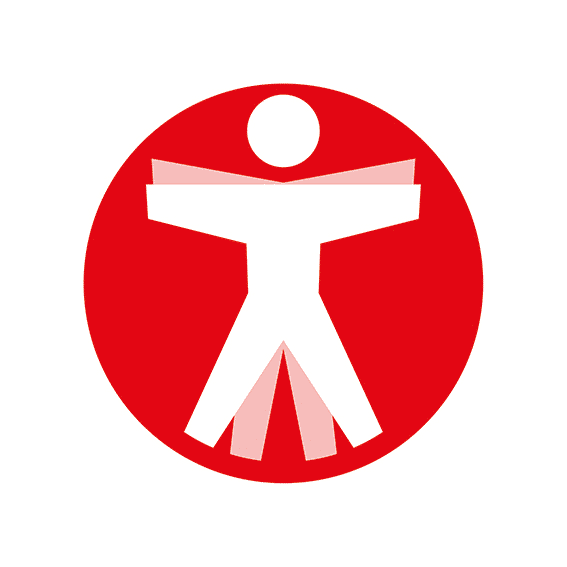 Join The Book of Man
Sign up to our daily newsletters to join the frontline of the revolution in masculinity.