Andrew Gower on You and Carnival Row
Andrew Gower talks to Jordan Edwards about acting in You, Carnival Row and Winter King, as well as his band, Gustaffson
Hailing from Liverpool, actor and musician Andrew Gower had childhood dreams of pulling on the blue shirt of Everton and running out at Goodison Park. Little did he know, at the age of seventeen he'd make a decision that would completely change the trajectory of his life. Spending his teenage years making music in Warrington, his English teacher approached him to play the role of Fagin in the school production of Oliver! and, to the surprise of most of his football mates, the spontaneous youngster hastily agreed. Six months later, he found himself at drama school in training to become a professional actor which he admits was a huge risk but credits those three years as being some of the most enjoyable of his life.
Fast forward sixteen years and Andrew has some of the biggest hitting movies and TV shows under his belt including Outlander, Carnival Row and most recently You. All of which he has balanced with the release of his 2022 EP The Jacaranda with his band, Gustaffson. Andrew was kind enough to sit down with us and discuss some of the highlights of his career so far and ponder what the future may hold.
On Carnival Row…
Every now and again there's a project going around that everybody wants to be involved in and four years ago, that project was Carnival Row. Initially, I received the first two scripts from the show's creator, Travis Beacham and honestly they were some of the best scripts I'd ever read. It was my first taste of this unique world. Something I'd never seen before on screen – capturing the imagination in a totally new way. The idea of presenting this dystopian, Victorian world and then having a faun or a puck wearing a top hat, moving in next door is probably not something you'd expect to see, right? Particularly when you look at the show through the eyes of Ezra and Imogen. It's a quintessential "Jane Austen" type of story except the mysterious new neighbour just happens to have horns.
That's the amazing thing about fantasy; you might watch it and be thinking that you've seen this before but then it has a tendency to be flipped on its head or go off in a direction that you just didn't see coming! It allows the writers to explore huge topics but in a way that I think is a bit more digestible for the audience and to pull it off with such success just illustrates the ambition of the show and the creativity behind the scenes; and to think, Travis formulated this incredible world from his dorm whilst he was at Film School. I was still a delusional footballer at that age and he was busy creating this – it's just fantastic.
With it being an original script, there were no concrete reference points. Obviously, with adaptations you can look to the books or to how other actors might have portrayed that character in the past but without those, you get a bit more licence to be creative. As an actor I'm always offering up suggestions anyway because on a collaborative project there are no right and wrong answers – just ideas (some of which might be better than others) and Travis, along with director Paul McGuigan really encouraged us to be brave with our decision making. As you might expect with a character like Ezra, I did a lot of research into Victorian culture and actually used a book on Victorian etiquette as a reference point – that was the standard I wanted to set for my performances in Season One. On the flip side, David Gyasi, who plays Agreus, was referencing Jay Z albums and their artwork which just sums up the beauty of breathing life into brand new characters. There are endless possibilities of where you can take them and when you've got the guidance of someone like Travis who you can pick the brains of, you know you're onto a winner. Having done a lot of adaptations and retellings of stories in my career, it was nice to be on something original where you have a little bit of room to play around.
On The Winter King…
I've got a lot of love for adaptations as well though. We've just finished filming The Winter King which is the first of four books written by Bernard Cornwell and it's basically a retelling of the classic Arthurian legend but with a twist. On the surface, it's a tale that we're all familiar with – Merlin, the sword and the stone, the round table; but with Otto Bathurst at the helm, it's become a story which is in complete contrast to how it's been presented in the past. Of course, for this project we had the book to refer to so I was able to see the journey of my character from start to finish whilst still retaining that collaboration with the writers and directors. Ultimately, you'll see that there's so much scope for all the characters in this series, especially for my guy, Sansum who I'd say is kind of like the Bill Gates of Christianity. He starts out as a nobody with just a seedling of an idea and, I think to a lot of people's surprise, he becomes a somebody.
I suppose at the core, we're asking the question "What if this legend were real and all of these things actually happened?" which gives it more grounding in reality and allows us to present the human side to these characters. Of course, it still has that historical fantasy feel but it's driven a lot more by character and I feel as though it has some weight to it which is wonderful. I want to see drama that also has a fantasy element so again, it's a really nice blend and working with such an amazing cast really helps bring these ideas to life.
On his You experience…
You is one of those things that everyone is talking about right now. My sisters are huge fans of the show so when the opportunity arose for casting, I just had to do it for them. It was a really great experience filming in London for the first time and joining a show with such a strong cult following was something a little different for me. I would look at my phone and suddenly there's a load of texts from people I'd forgotten were in my contacts which, in itself, is quite surreal.
I was lucky enough to have most of my scenes with Penn Badgley and he is exactly what you want from your leading man, both on and off screen. Everyone can see the way he leads the show through his character but also, when the cameras aren't rolling he's so meticulous in every detail and you can see why the show has been a success not only with the public but within the production. He leads like a proper Number One and he's one of those actors who understands that no part is a small part; that everyone is equally important in making the show as good as it can possibly be. I remember when I was twenty-one and I had to travel to Budapest for my first job abroad. I was only there for a week or so and it wasn't what you would call a "major" role but because I'd never been on a set outside of the UK before, it was a whole new experience. That's when I really understood the importance of having those actors on set who are just so welcoming; making sure everyone understands the value of each individual to the production. It's something that Penn is a master of and I doff my cap to him because it's an attitude that starts with the first name on the call sheet and trickles its way down. He was a pleasure to work with – a consummate professional and such a lovely guy.
On his dream role…
I've spent a lot of time playing people that are very different to who I am as a person. Being a scouser, I've always been fascinated by the people and the history of Liverpool. I'd love to do something which focuses on that and perhaps challenges the traditional perceptions of the city because there are so many different stories to be told, as is the case with a lot of the port cities. Places like Glasgow, Bristol, Liverpool; they all have such a rich culture that is begging to be tapped into! The amazing thing about living on an island is that these cities are naturally bursting with stories of people coming into the country and people leaving the country. We're literally designed to have information flowing in and out which is exactly how The Beatles became what they did – they were influenced by music that was coming over from America. They used it to create their own sound and exported that back across the Atlantic and around the world.
The Beatles aren't all Liverpool has to offer though – far from it! I'm fascinated with seeing somebody from that region who might well be a musician or a poet and following their journey – that's what I'm really passionate about. If we're focused on a working class community, why does it have to be set around a stabbing or a murder? I see a lot of stuff that treats the working class as victims which gets an audience but doesn't necessarily float my boat. Why not construct a narrative around somebody who's from that background but also an intellect? Let's really explore the culture and create something that shows the world why our city is so amazing.
On Gustaffson and The Jacaranda…
I've been writing songs for as long as I can remember. Me and my guitarist, Webbo have been friends since we were twelve so those songs have been with us for quite some time but only in their most raw, stripped back form. Having written most of them as a teenager, it was quite strange coming back to them with a more mature head on my shoulders. I realised that, when I wrote them I wasn't really taking the audience into account – I was just telling my story in the way I wanted to. You see, I never like to spoon feed an audience – I much prefer the mystery so I'll never say exactly what a song is about. Maybe keeping aspects a bit abstract and open to interpretation. With the right balance, that's the perfect way to write a song because you want to have that depth and weight but you also want the audience to have an understanding of what the song is about. My sixteen year old self didn't consider that though and I just had a load of songs that weren't really accessible to the audience. Naturally as you get older you can identify these things a lot more easily but luckily I also had the help of Craig Potter from Elbow to make a few little tweaks in the studio. He's been there and done it so is really good at identifying what works and what doesn't.
I met Craig when he was doing the music for an independent film I was working on so when he heard two of the tracks; Night People and The Jacaranda, he was really keen to produce the EP for us. Having the full band now; Liam, Dave and Graham, along with the creative input of Craig, it's really helped to lift the words off the page. It's kind of similar to a script really. The lyrics are the story. It contains all of the depth and meaning but it's only going to be enhanced when you add the music, so long as the music matches the message in the words which is something that was very important to us. Whoever we had coming into the project whether it was the amazing violinist, Gita Langley or my uncle's fifty-piece choir; myself and Craig always made the point of explaining the story of the songs and why I'd written them. When I listen back to the EP, that's something I'm most proud of. I truly believe that every element we added brought a new layer of depth to the story. It just shows that when everyone's singing from the same hymn sheet, working to the same vision, it really does work.
On The Future…
We've talked about releasing an album because, as I say, I've been writing for years so we've got more than enough songs to do it! Recently, we've been collaborating with some amazing film directors and recording a load of new music – so there's the Live Session videos which accompany the songs. We've also just announced our new single Northern Baby scheduled for release on 14th April so that's really exciting and that's off the back of our recent release, Closer. I just really want to keep showing people the music whilst obviously balancing it with acting. It's a luxury really because although they're two separate fields, they seem to fuel each other and there's a lot of crossover. There are composers I've worked with on TV shows and films that have reached out and been amazing. It's been a real education and exciting to know that I'm still learning things in my thirties.
Gustaffson's EP, The Jacaranda is now available on Spotify and on all other major streaming platforms. With no set release date for The Winter King, keep your eyes peeled to ITVX to make sure you don't miss it! In the meantime, you can keep up to date with all of Andrew's upcoming projects on andrew-gower.co.uk
Photo credits:
Photography: David Reiss
Styling: Ella Gaskell
Grooming: Paul Donovan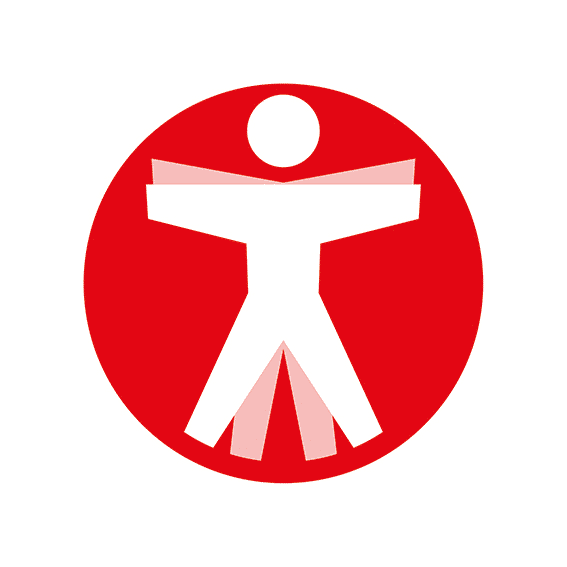 Join The Book of Man
Sign up to our daily newsletters to join the frontline of the revolution in masculinity.