Hussain Manawer – a poet on a mission
Hussain Manawer talks to us about his new poetry collection and how he's managed to connect with people around the world using emotion.
"I truly believe whatever emotion I'm gifted, is a gift. And I have to act on that gift in the moment. If I don't, it leaves, it's gone." Hussain Manawer, poet, mental health figurehead, 'The Original Mummy's boy', hero of our 'Explore Your Nature' project with H&M, and now author of his first poetry collection, is talking about his unique, highly emotional writing method: "For example, in the book there's a poem I wrote called 'Fridge Magnets', is all about me witnessing the Eiffel Tower for the first time in my life, when I was 30 years old. I went with my friend to France, saw the Eiffel Tower and started crying. I said to him, 'Listen, you're going to have to ignore me for a moment.' I go away for an hour to write the poem and the whole poem 'Fridge Magnets' came out. The whole purpose of that poem was around how I was disappointed about not buying the fridge magnet from the market people who were selling outside the Eiffel Tower because my mum's no longer here I can't buy magnets for her fridge. So my writing is very emotionally impulsive. I could be at a wedding, I could be in bed, or I could be on a plane or whatever it could be on a train. I always write in the moment I'm given it. If I don't dissect and digest the emotion, it will overwhelm me."
And that right there is why Hussain Manawer connects as a poet. It's the raw emotion. Hussain's work feels fresh and new precisely because it does what great poems have always done: plunge you into a moment. And it's why he is upward curve over the last years is about to get even steeper.
The aforementioned collection is called 'Life is Sad and Beautiful' and it's due out in May; for Hussain, it marks a watershed moment, a climax to a path he's been on since he started writing poetry at 13, and the start of a new era of achievement. "The end of the Original Mummy's Boy and the start of the Poetic Rock Star," is the way he neatly frames it, and if you've met Hussain you wouldn't put it past him to be playing venues like the O2, a place where he used to be an usher and spend his evenings watching performers work, and dream of his own place in lights. For this is a man – in an inversion of the usual Alpha ideas – with determination and drive hiding beneath the emotional vulnerability. Not that this came easy. For where was the path to follow for this kid from Ilford? You have to forge your own way, follow your instincts, follow your heart.
"I first time I was struck by poetry in primary school when we were shown a Michael Rosen poem in school called the 'Michael Rosen Rap', which stuck in my head. In high school I discovered more poetry and annotating words – and it seemed to me poems were formulas and codes disguised in emotion. That was fascinating to me. I started writing my own stuff and then a teacher called Mr Noakes presented me with a clip out of a newspaper for a poetry slam Championship. That was my first every experience of performing."
It was not however, a sudden moment where everything changed and his fate was laid out – he went to Uni, worked in many jobs from selling double glazing to the aforementioned ushering at the O2 amongst other venues, and had to try to overcome personal and social weight in order to follow the deep desire for poetry in him. "I trained to be a quantity surveyor, I never actually believed poetry was going to get me anywhere. I had crazy self-doubt. But also coming from a British Pakistani background, creating art is not really encouraged. Even though my dad is a massive film fan, everything we ever really heard of were the struggles and the problems and the pain of it. It was more like my parents were trying to protect me from any heartbreak or upset. But the moment I graduated, I wrote this poem called 'Dream' about what I wanted to do. My mum, I remember she was doing her ironing in her bedroom, sat on her bed and said, 'Mum, I'm not going to be surveying anymore.' She said, 'What are you going to do?' I said, 'I'm going to write poetry.' She gave this nervous laugh, and said, 'How?' and I said, 'I don't know how.' She said, 'What are you going to write about?' I said, 'How I'm feeling.' She said, 'Why what's wrong with you?' And I said, 'That's exactly it!'
It was from there that the journey began."
That journey has often been played out both online and at national events. In the subsequent years he developed a knack of cutting through the social media noise with his highly emotional work; when he started releasing performances of his poems, the reactions were always strong, so much so that he was invited to perform at occasions like Soccer Aid and the FA Cup Final. With typical determination and inspiration Hussain also has a knack for also creating pop culture moments that have captured the imagination of audiences on many occasions – from suggesting to BAFTA that he could recognise all the nominees in a poem, to persuading Tyson Fury to film himself delivering 'You're Not My Best Friend' (with Hussain feeding him the lines just off camera). His activities particularly gathered pace as the mental health crisis and the pandemic has brought people new awareness of issues like depression and grief.
"In the pandemic, I realised everyone was experiencing the things that I've been talking about for such a long time," he said, "Depression, loneliness, grief, loss. And that's when I wrote 'This Is England' for St George's Day for the FA, and I wrote Moving Image for the BAFTAs recognising the people that go into things but go unnoticed. And then I got asked to be involved in the Oprah Winfrey documentary. One thing just led to another. It's only now, after working for so long, that all that attention, focus and energy I give to other people, I'm giving it to myself. And that's why this book is so important to me, because these are the poems that helped me through the darker parts of my life."
Hussain has certainly not had it easy, and the death of his beloved mother is something that has had a profound effect on his work, and also on others. Anyone who has seen him perform 'White Rose' will testify to this – and really, in dealing with an often taboo issue like grief in such a way, has no doubt helped many others deal with their losses. And now they'll have the book to aid that further.
"It's such an important moment in my life," he says, "I'm 31, and I've been writing poetry since I was 13. It's taken me 18 years to get to this stage. But it's not even for me, it's for my work. My work having the right respect and love it deserves. For it to reach people. Because it doesn't matter if it's somebody who's a billionaire or somebody who's homeless, or whoever they are, everyone is emotionally always going through very similar things. It's really important to me to put myself in a position like this. It's not like, 'What are you bringing to the table?', it's more like I am the table and what are you bringing out?'
Such statements are Hussain all over, a mix of wisdom and daring; for in sharing his own vulnerabilities, he expects the same from his audiences. And this stimulus to be truthful about ourselves, will perhaps be his greatest gift to all of us. "This is my purpose," he says, "I'm ready."
Pre-Order 'Life is Sad and Beautiful'.
Main photo by Hamish Brown.
Follow Hussain on Instagram: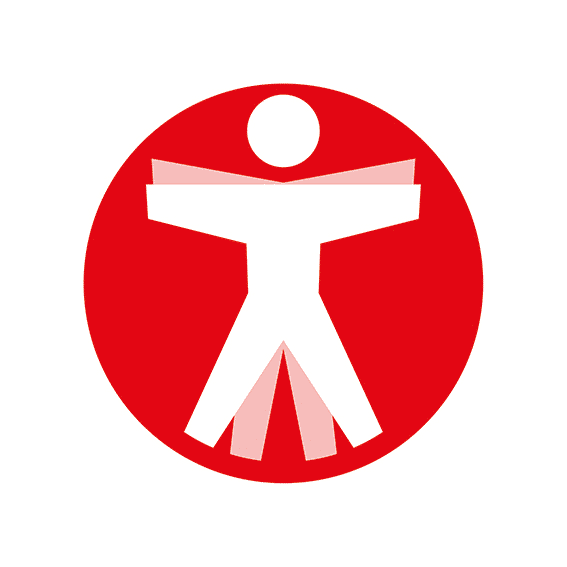 Join The Book of Man
Sign up to our daily newsletters to join the frontline of the revolution in masculinity.