From Ramsey Bolton to a nice Christmas rom-com
Iwan Rheon is obliterating all preconceptions about him - after hitting fame as Game of Thrones' ultimate psycho - by doing the old romance and comedy for a lovely new Christmas film.
Iwan Rheon makes for an unlikely Christmas rom-com star. Not because of any limitations in his abilities – far from it – but because he is indelibly imprinted on our brains as the sadistic Ramsey Bolton from Game of Thrones. I mean, really, such was the fearsome intent of Iwan's performance in that most sadistic of roles that it was the stuff of nightmares. Few actors manage to worm under your skin with a bad guy the way he did. Yet, it could also be considered a bit too good, as in: how could he move beyond it? Well a Christmas rom-com should do it. 'A Christmas Number One' features Iwan as Blake Cutter a songwriter in a thrash metal band, who is asked by his niece to write her a Christmas song – for she is terminally ill, and has a goal of making it to Christmas. Meanwhile, Frida Pinto is back in town as a record company exec looking for a Christmas song for her terrible boy band, 5Together to record. So you can see where that is going…but actually following where it's going is a very pleasurable ride, mostly thanks to some fine performances, not least by Iwan. As the chaotic, but always really sweet, guy at the centre of the film, it's a delight to watch him showing his softer, funnier side. You can clearly see him enjoying himself, particularly as he was given a chance to explore his musical side (Iwan is also a singer-songwriter). Ramsey Bolton suddenly feels like a long time ago, and the future looks positively rosy for the dark lord turned lovely troubadour, Iwan Rheon.
You're in a rom-com! Can you tell us what you're up to in the film?
Yeah, there's been a bit of a joke with me and my agent about the next move to try and get away from this character that I played on a TV series that is very well known. A particular type of character. That's been very much the focus of what I've been trying to do the last few years. But then this came along and absolutely ticked that box, it was perfect, a Christmas rom-com, where I'm playing a nice guy. Then there was the whole musical aspect of it, because Blake plays in a band and it's all about writing Christmas number one. So it was great to get to do that as well, because music is such a massive part of my life. I got to marry the two worlds. Guy Chambers did the music, and he just said, 'if you've got any ideas, bring them in.' So I went into the studio, brought in a little song, and Guy and I worked on it, and that became the actual song that Blake writes. It was really lovely thing, and it gives a real authenticity, I suppose, that the actor who plays the character who wrote the song actually wrote the song as well.
It was just a lovely experience all around. Filming Christmas in the summer is a bit weird, but it was really good fun, and it's a lovely, lovely film. It's got loads of heart. And it's what people need right now, with everything that's been going on and what is going on. Hopefully this year everyone will sit down together and watch a nice Christmas film and feel some love for the world. I was really lucky that it came at the time it did.
That's great that guy welcomed you in to do the music, and the actual song which is so central to the film…
Yeah, it was really cool. We'd been hanging out, and recording some stuff in his studio, the other music in the film. I gave him the song and then Guy got on his piano, we were jamming the song and, and we recorded it that day. And that was it. It all happened really quickly.
Are you actually going to release it? It'd be very meta if it got to number one.
Yeah that'd be great. I mean, they're gonna release the soundtrack and they've already released the song on the opening credits which I did with Cerys Matthews, which was pretty awesome as well. But I don't know what they're gonna do with it. It's not really up to me, unfortunately.
In terms of prepping for this, doing romantic a comedy, were trying to consciously think about how you might exercise those acting muscles in a different way? Does it work like that for you? 
Not really, no. I've never done a rom-com, but I've done comedy. And I approach every character the same anyway. You read the script and you go through it and find what the truth is and how you make the characters believable as possible. So every character I approach in the same way, it wasn't that different really.
Presumably you were playing the instruments and singing live in the takes, were you?
Well obviously when it comes to filming there's loads of limitations in terms of recording the sound, but we'd recorded everything in the studio. With the metal band I was miming the bass line, but there is a couple of songs where we recorded it live with me singing it but then again, it's a sound thing. And when you have time constraints, you can't spend hours making sure you get the sound right because performing live is very different from recording sound live. I mean obviously it is me singing but I'm singing to a backing track.
Did you get into thrash metal, for the band in the film, Scurve?
We did do a little bit. There's this scene where I come in and play a song live: 'God Killer'. Obviously we rehearsed playing to the tracks that Guy had recorded of the band in order to make it look as authentic as possible. Like we did on 'The Dirt', the Motley Crue film [in which Iwan played Mick Mars.
You get to work with some great actors, and Helena Zengel who plays Nina is really good as your ill niece – it could have been mawkish but it's nicely handled. 
Yeah, definitely. I think it's written very well. Me and Chris the director and Helena had a limited time to chat about it beforehand. It's that delicate balance of having fun on set, because it's a comedy, and you can't be getting too serious and everything, but also you're making sure that you get work done. Chris is brilliant at that he just brings little sprinkles of comedy into everything. I think for me, and I think Frida as well, we were talking a lot about it, that with our characters it's important not to go for the gags. The other characters around them are making it silly and fun. Our reaction to that world is what's funny, you know what I mean? I was just playing it straight essentially, in every situation you react how you think a normal person would react to all the madness was going on around them. You let the other characters like 5 together create the absurdity in the comedy.
How was Frida, what was she was like to work with?
Great, yeah, she was just so on her game. We had a really nice time. Obviously when you're filming something it can sometimes be a bit chaotic, no matter what the budget is. It was just great to be able to trust each other and also have a bit of a laugh.
Does it feel like your industry has come alive again post-pandemic and with the streaming boom?
Yeah, definitely. I've had a really busy year, it's been great. And I think it does feel like that, across the board. Certainly a lot of crews that I've talked to are saying getting equipment to shoot with is actually tricky, because there's so many productions going on. They're finding it difficult to get a camera dolly or a make up trailer. But it's great that everyone's working.
How did you get through that whole period? Did you have time to reflect on sort of your career and what you wanted to do with it? 
I was more just absolutely dreading it was all over. 'Is that it now?' Luckily somewhere inside there was this little ray of hope, saying 'you'll be alright mate'. I played a lot of music, and I got spend a lot of time in my little boy, which is great. I'm often away all the time filming, it's the nature of it. It was a really difficult time for everyone, and I was just trying to keep that hope that things are going to be okay. There's nothing else you can do.
How has it been post Game of Thrones for you? It was such an incredible character and an incredible performance by you, which has been imprinted on people's brains. So has it been tricky since or good to be away from it?. 
I had a really wonderful time doing it. It was a massive thing, to be involved with, worldwide, and especially when the series was actually on. Which was great, and a testament to how the quality of the work that went into it, on every level. I mean, you have to view it as a job and then move on to the next one. Obviously for me, because it was such a huge phenomenon, people see you as that character and I don't want to be pigeonholed as an actor, which can so easily happen. Again coming back to 'A Christmas Number One', we were looking for things that are so different that hopefully I can change that perception of me as an actor. That I'm not just seen as the guy you get in to play the psychos. So for example, earlier this year I did a film production of 'The Magic Flute'. I'm just trying to diversify my roles as much as possible, to get to a point where 'Game of Thrones' isn't just the thing that people know. As wonderful as it was to be a part of that show, because it was brilliant.
Yeah, absolutely. Although, there was another psycho that I loved seeing you do, which was Adolf Hitler in that 'Urban Myths' episodes, which was absolutely hysterical. 
Yeah, it was a good few years ago, with Rupert Grint, and he was great to work with. He's a great guy. Yeah, it was fun. Everyone knows Hitler, from history, but they don't really know about that part of his life so much. Pre-political events before he became politically motivated, he just wanted to be an artist. And he was just this neurotic madman, a young man, 18, pretending that he's going to art school every day to his mate, because he didn't get in. And just ranting about stuff. It was great, the whole character was built around a book called 'The Young Hitler I Knew', by August Kubizek – I took everything from that and ignored everything in his life afterwards. It wasn't like I had to study Mein Kampf or do all that, because he hadn't even thought of that yet. It was just about who that little young man was, who became this monster, you know? But it was a comedy, it was was absurd, all the situations are stupid, because he was nuts.
The contrast from those characters to this new film is amazing – you look like Michael Hutchence at the end…
I thought I looked more like Barry Gibb!  You know, that's what I really wanted. As an actor, it sounds a bit wanky, but you want to make people forget about the technique, the act of playing character. By the end of the film, you kind of hope that people have forgotten all that. They're just watching a person. And they're going through that journey with him.
Can you tell us about any of the plans that you've got coming up in terms of sort of acting and music?
In terms of music, I've probably completed enough songs to make an album so I'm just trying to figure out how to do that and when. I wish I'd already done it because now's the time but my schedule's all over the place, and I'm currently filming an S4C/Channel 4 co-production called The Light in the Hall or Y Golau in Welsh. It's another thing I've been looking to do for so long – something in the Welsh language. So this year, I got to do a rom-com and a Welsh language thing and an opera. It's been brilliant, man. After last year, I can't believe it!
'A Christmas Number One' is on Sky Cinema now. 
Follow Iwan on Twitter:
Shameless Christmas film lovers, #AChristmasNumberOne with @iwanrheon and @BecauseImFreida is made to warm your soul on these cold winter nights.

Here's why: pic.twitter.com/JaLDxa3Fda

— Sky TV (@skytv) December 17, 2021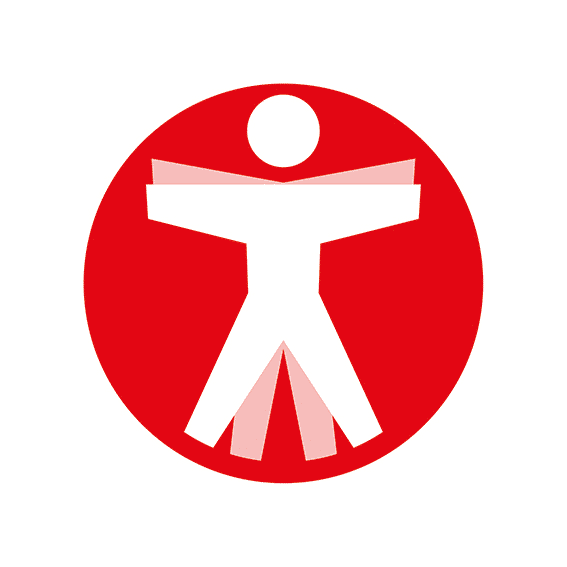 Join The Book of Man
Sign up to our daily newsletters to join the frontline of the revolution in masculinity.