Jason Wong on Dungeons & Dragons and Hugh Grant
Jason Wong is the British actor breaking out this year with roles in Dungeons & Dragons: Honour Among Thieves and Guy Ritchie's The Covenant - we spoke to him about martial arts, managing stress and Hugh Grant...
Jason Wong is having his breakthrough year in 2023. The London-born actor is one of the best kept secrets on the scene, a versatile actor with serious martial arts chops (he trains some famous folk in Brazilian jiu-jitsu, more on this to come), but now he's truly making a mark on the big screens. Most recently he's been in Dungeons & Dragons: Honour Among Thieves, opposite Chris Pine, Michelle Rodriguez and Hugh Grant – arguably the most fun film of the year, a very funny, self-aware and highly eccentric fantasy film. Soon, we will also see him in Guy Ritchie's The Covenant, a very different kind of war film from Guy Ritchie, set in Afghanistan and starring Jake Gyllenhaal. But it's mostly D&D we talk about, in which he plays the wizardry assassin Dralas to thrilling effect. Great movie, and this here is a great guy…
How has it been being part of this big Dungeons & Dragons blockbuster?
It was nice to be at the premiere in London, two miles away from where I went to school down the road. I used to bunk off school and go to the Cineworld to watch films so it was incredible to be standing there next to Michelle Rodriguez and Chris Pine who's one of my favourite actors. Just being on the same carpet as them was amazing. I'm a boy from a council estate in west London, a rough end, and to be there was really great.
Did you expect it to get the warm response it's had, critically and with audiences?
When I first read the script I though this could be hit or miss. When you read something it's quite hard to tell with jokes sometimes, but then Hugh brings his flair to it and Chris brings his flair to it and then you watch them do it on set and its like 'you're funny…this could be interesting'.
When you're filming you're not thinking is this going to be a massive hit, you're doing a good job and doing your part to help facilitate the story. But when you watch it in the cinema – I watched it with a proper audience for the first time at the premiere. A live audience doesn't lie. They laughed at all the moments you're supposed to laugh at, and I watched them when we were doing our fight scene, they were all tense and the kids were loving it. I looked back at Hugh Grant and he winked at me, he got some of the biggest laughs.  I'm glad the jokes come across because it has that Monty Python vibe to it, it doesn't take itself too seriously, which is what I think the first film [the little seen box office bomb 'Dungeons & Dragons' from 2000]. The dynamics work well, it caters to all ages.
A lot of my friends do play that table top game, and I think fans of that universe they understand that there's only so far a film can do. If we go too pure we lose the interest of people generally. We need the middle ground and I think they've given us the respect and grace to go do that. But there are big easter eggs there for D&D fans. And there's the homage to the cartoon.
How did you first get involved in it?
I had an audition after a call from a casting director. She sent me a voice note with this weird text and phonics, of this guy speaking what sounded like Dothraki [from Game of Thrones]. They didn't tell me what the project was either, they said it was a fantasy film, so I auditioned for it by listening to the notes and trying to get as close as I could to the phonetics. They shot it really dimly lit and next thing was 'You got it but you have to go next week!' Whats it for? 'Dungeons and Dragons, and you'll only see bits of the script.' I got it and I was like, 'What the fuck's an owl bear?'
I knew about the franchise because I met the guy who had the rights to it once. I was just too young to watch the cartoon [the classic 'Dungeons and Dragons' from the 80's]. But I knew it as a big deal because I watched a documentary about all these Hollywood execs coming round the table to play it very weekend. I still haven't played the game yet but I will do.
What was it like to go on set?
All of a sudden I was in Northern Ireland with my voice coach Brendan who actually created the language for Dothraki for Game of Thrones – he wrote a full phonics a vocabulary dictionary so people can learn to speak the language Thayan. People are going to be coming up to me speaking it and I'll have no idea what they're talking about.
We had this massive fight sequence which is nearly four minutes long [Wong and Regé-Jean Page who plays the paladin Xenk Yendar]. We had to train for that for three hours a day. It was very physical, because we wanted to do our own stunts. It was our first big action genre film! Swinging swords! It was like, 'we've got to do this.'
I've been doing martial arts my entire life so I feel like I've been waiting for this moment. I didn't find the fighting too challenging, it was the endurance of it, doing it day and day out. Me and Regé were covered in bruises and welts. We battered each other, it was great fun. You're battling each other but then acting trying to fight scenes, you have to sell the fight, make sure you're doing the expressions as well as the choreography. I have a whole new level of respect for Keanu Reeves, and what he does on camera, from John Wick to The Matrix. How these guys can tell a story and keep you entertained. Jackie Chan doing all his own stunts. We only did a two minute fight scene – we rehearsed for four – but these guys are doing it for an entire film. How do they do it?
Dralas is a cool, dark character, what was it like getting into costume?
Three and a half hours of make-up every day, we got it down to two hours twenty. I never complained but getting in the makeup chair at 4 in the morning was tough when everyone's just dead. I didn't shave my head so they had to put a bald cap on me, and then another cap and then paint on my skin tone and all the tattoos on, and then paint it again with a dead kind of skin tone. And then the eye makeup. At one point I had two Oscar winning makeup and prosthetics artists doing my make up which was pretty cool.
We had to fight in all this armour. Regé had three layers, and a cape. My costume was 4kg plus I was holding a 5kg sword. Regé was so lovely, he helped look after me on set, he said, 'We're getting ice vests and fans!'
The kids who watch it, I really am concerned about them. Because hopefully they'll watch it and then play the table top game instead of being on electronic devices and screens. Table top games bring a whole other level of interaction with people playing games with each other, young or old. They're able to sit there and tell stories with creative minds, not just on an Xbox or Playstation. They can do what we did when we were kids when we would go out and play football and play samurais on the streets, pretend swords with sticks: basically being creative. And that'll be amazing to see a new audience come into D&D world.
What were you like as a kid?
My mum was scared we were going to be bullied at school so she sent me to martial arts training at the age of 5. I did tae kwon do, muay thai, and Brazilian jiu jitsu, which is my focus now. I've always been involved in martial arts but I've never done it on camera until D&D.
My dad loved watching action films, from Kickboxer to Rambo, Rumble in The Bronx, and Hong Kong cinema and TV shows were always on in my house. John Woo's Hard Boiled – I remember watching that when I was six years old. That was huge in my household.
So when I got a chance to do my own stunts, after watching Jackie Chan, Jet Li, Donny Yen, all my idols, it was like, 'I have to do my own stunts!'
How did you get the acting bug?
Primary school, 9 years old, we did the Pied Piper and I played the Lord Mayor. That was my first confidence boost. Then went to drama school, and my teacher at drama school in 6th Form also taught Idris Elba, Jonny Lee Miller, Gugu Mbatha-Raw… I got to work with Jonny Lee Miller and I said, 'I've been studying you since I was 16!'
How do you you handle the pressures of acting?
For me there were moments where it was hard, where I was feeling really sad and down, I made my happiness associated with getting acting jobs and there was a moment in 2013 when I hadn't worked in a year. My mates who were actors took me out on a walk to support me, and change my mindset. When we got to the top of this big hill I had a call from my agent to say I had a role in Jarhead 2.
There are moments when you're down but I say to young actors who I mentor: don't make acting your happiness. Find something to expand your energy, whether that's writing, whether that's doing a hobby. Keep that active, and if the acting comes be ready for that as well.
Definitely rejection is hard its never easy. It's disheartening when you get down to the last two or three. It can get to you because you want it so bad, you can end up living and breathing it. For me its about how can I channel my energies into other things I can do.
Brazilian jiu jitsu is one of the things. I have to take my hat off to Guy [Ritchie], Ivan [Richardson, screenwriter of The Covenant] and all these actors and directors doing Brazilian jiu jitsu. Guy and Ivan put me in The Gentlemen since then and it allowed me to progress. I owe them quite a bit. Don't tell them that!
How are you feeling about what D&D might do for your career?
I hope it will open more doors and do other projects, more in the action genre. And I'm ready for it. You have to get the right mindset, to be able to lead the show, the cast, the whole project. Seeing Chris Pine doing that, at press events making sure you're conducting yourself right, or preserving your energy for a scene, there's so many things – you don't just get shoved in there, you have to earn your stripes.
I think James McAvoy is one of those guys who have done it, who progressed up the ladder and earned his stripes. You have to earn the audience's trust and the execs and be able to hold that storyline and I think I'm in that place now, watch this space.
We have The Covenant coming out and HBO's The Warrior with my mate Andrew Koji who I've known since I was in my twenties. It's great to see him leading a production. I play an angry pimp in the show, it's going to be fun.
Then I shoot Alex Rider as the new lead bad guy.
But The Covenant is something I'm really excited for people to see – its Guy Ritchie in a different realm. A beautifully shot film, it's vulnerable, nuanced. Even the way he was directing us was different. He'd be like, "Jason, too aggressive." What? Too aggressive? This is a Guy Ritchie war movie! He was like, "Yeah but we're doing something different. It's delicate, take a moment for yourself. Look over there and show a moment of vulnerability where you're not quite sure about this."
I've done three films with him now and its interesting to see how he directed this one, you'll see a different way he tells a story but also how he shoots it. And it's quite politically charged, which again you never see Guy do, because it's set so recently, 2018, 2019, in Afghanistan when we were leaving. Something that I don't think has been shown in cinema before.
What did you learn from working on D&D?
Looking at how Chris does stillness. The way he holds that on camera. The way Michelle brings the energy to the screen as well. The way Regé holds himself, which is just very poised. A lovely guy. And watching Hugh sometimes getting things wrong – we all mess up and fluff our lines at some points but watching him getting frazzled…I loved it! He's Hugh Grant, he's the big British actor seeing him lose it and then regain his composure was great.
My favourite thing is sitting there watching actors – when I'm not on set I'm behind the monitors with the directors watching and asking questions to the DOP, asking why choose that. Even on The Covenant I was watching Alexander Ludwig and Jonny Lee Miller and realising I'm watching a masterclass of great acting. I wasn't even due in that day but I just spent the whole thing watching them.
When you stop studying is when you become arrogant and when you become shit!
So Hugh is not the grump guy who had that awkward red carpet interview at the Oscars?
Oh come on, if you watch that interview he's funny, he was being ironic. 'Who are you wearing?' That's Hugh Grant! Like he knows what suits he's wearing. He's just there to enjoy the evening. You're asking him what style he's wearing – like he gives a shit!
Photos by Lee Malone
Follow Jason on Instagram: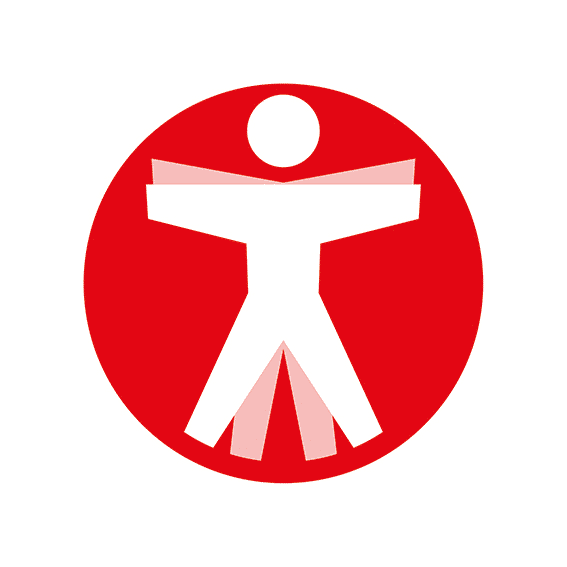 Join The Book of Man
Sign up to our daily newsletters to join the frontline of the revolution in masculinity.