Laurie Wright: "Music has been my saving grace since rehab"
Musician Laurie Wright tells Monica Charsley about his drug addiction recovery and using music to cope with the isolation brought on by the coronavirus pandemic. 
Singer-songwriter Laurie Wright has returned to the music industry in full storm. He has been getting candid with his music, fundraising for charity and working hard to stay clean during lockdown. We had some time with the 29-year-old to discuss his past experiences with homelessness and drug addictions, and how he has found being sober during a global pandemic. He speaks on how music has helped put himself back on the right track and why it's important to verbalise struggles. 
The humble and honest star first graced Glastonbury with his talent at just sixteen years of age- by the time he reached 19 he was faced with the harsh reality of being addicted to alcohol and cocaine.  
It has been a year since Laurie left rehab and decided to focus on his musical potential after going 'cold turkey on Christmas day.' In this interview, we learn how Laurie battled his addictions with class A drugs and how 'no man is an island' especially during a national outbreak and with lockdown three.
Can you tell us a bit about how you became homeless and the struggles you faced whilst trying to stay off the streets?
I became homeless many times from the age of 19 to 28. I'd had a loving upbringing but was hopelessly addicted to alcohol and cocaine, and so I was never on time with rent payments, always having parties and people over on weeknights and was kicked out of every house I was in for 9 years. In the meantime, I would stay between sofas of friends, dealers or party houses. If I was really lost, I would return to my parents with the intention of cleaning up my act. They'd be very supportive and I would clean up momentarily, but would always fall straight off the rails again soon after. The only nights I slept rough were when I was too inebriated to get to the sofa/floor I was crashing on, which happened from time to time. The Samaritans once picked me up off the pavement in Camden where I'd slept the night and gave me breakfast and money for a travel card. There really are some wonderful people in this world.
How has music helped you during these tough times and how have you used your music to support others?
Music has been my saving grace since rehab, as it was always my main interest other than drugs and alcohol (although the three are intrinsically married). I write songs to process pain, confusion, using thoughts, love, lust, joy, self-belief, self-loathing- whatever it is I'm feeling it goes into a song.
It is important for me to help others, as I was helped and I see it as my duty to give back for all that I've taken over the years of active addiction. I couldn't have become and stayed clean without the support of others with experience, and so now it's my turn to pass on my experience to help others. I set up the 'singing for addiction' charity fundraiser which helped put a friend of a friend into rehab in the summer. Before that, during the first lockdown, I released my debut, EP and gave 50% of the proceeds to 'Masks for NHS heroes' raising £1500 for that cause.
How long have you been in recovery for and has the pandemic affected your recovery in anyway?
I have been clean and sober for 13-months, and this has been affected by the pandemic. Support 12 step meetings went online and I didn't continue with them, which I should have but I don't enjoy zoom and it makes me anxious. My addiction has taken many forms since such as attachment to someone I was seeing, overeating, sex, love, self-obsession in the form of self-loathing or arrogance. The addiction to my work however is a positive thing as I'm really making progress with my music.
How have you been coping with your recovery and your mental health in lockdown?
I have been writing and recording my music and live-streaming daily. I can't go busking so I've gone online 'bedroom busking' for donations via PayPal/bank and selling my music.
I always make sure that I'm showered and wearing decent clothes. It's a good way of keeping some form of sanity going too, taking pride in my appearance, even if it's just inside playing my guitar.
Do you think enough men are open about their mental health?
I don't think enough men are open enough about their mental health. I know I wasn't until I started recovery. The stiff upper lip and 'be a man' mentality still exists, though I think more in the minds of men than in society at large. We've come a long way but, we have a long way to go, and men need to be much more open about their mental health in my opinion, bottling things up is no way of dealing with a problem.
Why is it important, especially now more than ever, for men to continue to speak and reach out for support?
No man is an island, and yet this lockdown has forced us all to be. Call your friends, reach out for help. Tell your mates (yes, your boy mates) that you love them, whenever you hang up the phone. It's not weird. Women are far better at tuning in to their emotions and talking things through and telling each other that they love each other. You don't need to be on pills to tell your best mate you love him, it's really necessary.
Any new songs or fundraising campaigns planned for this year?
I'm releasing an EP of the songs I recorded live at the Hackney Round Chapel and giving 50% of the proceeds to dementia UK, as one of the songs 'Sentiment of Strength' was written for my grandmother who recently passed from dementia.
I've got a multitude of new stuff coming out and charity work will have to take a backseat for now, as I have financial woes of my own. I'm releasing an EP called 'get up and go' very soon, and a live album called 'desperate times, disparate pleasure.' Also, I'll be registering 'Singing for Addiction' as a charity in the future, and many more things to come.
Do you have any tips for others who are struggling with mental health / addictions / recovery / financial woes during lockdown?
Keep busy, whatever it is, do it now. Stay washed, have a routine, make lists and keep to them.
If you're struggling with addiction get in a 12-step online meeting; You don't have to talk, you can listen without your camera on if you want.
Do everything you can financially and if you're still going under, reach out and seek help. Your friends, family, whoever it is, talking about our problems saves us. Bottling things up does the opposite.
Photo: Rosy Addison Dunne
Follow Laurie Wright on Instagram: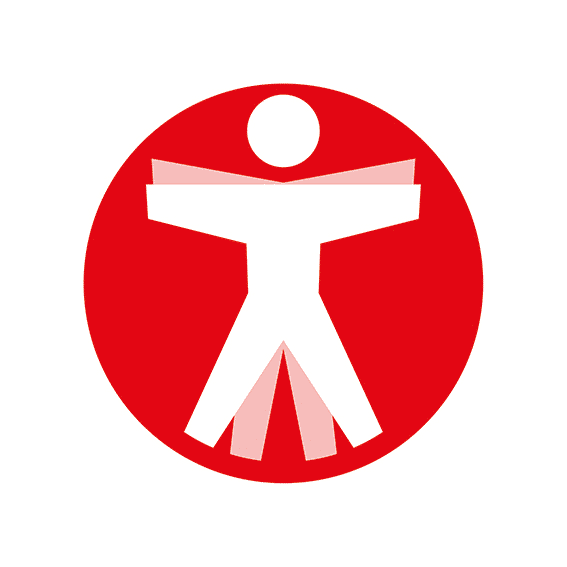 Join The Book of Man
Sign up to our daily newsletters to join the frontline of the revolution in masculinity.