An Ode to Nottz Lads
Dr Lisa McKenzie - academic and author, who features on Sleaford Mods' new album - writes powerfully about the exploitation of young working class men from Nottingham, and shows it's far from a thing of the past...
When my granddad first started down the pit in the Nottinghamshire coalfields at fourteen years old in the early 1930s, he had to walk near on 3 miles underground before he even reached his place of work and was able to start earning at the coal face. When knocking off time came he had to walk that 3 miles back underground to the cage to lift him out of the hole, after a full 9 hour working day even without the added walking. I was a little girl sat at his knee when he told me this story – and as a 16 year old during the 1984 Miners strike I was given a copy of George Orwell's 'The Road to Wigan Pier', and again was taken back down the British mines in the 1930s, but this time from the account of Orwell who was travelling around the North staying with working class families and noting their hardships. I read his account of arriving in Wakefield where he described the population as equivalent to troglodytes: small, dirty and undernourished. In comparison to his 6ft Eton-educated stature he noted how he felt like a giant amongst the Northern working class.
I recognised some of the scenes in Orwell's account of the pit villages in South Yorkshire in my own community in Nottinghamshire. In truth very little had changed – and as the daughter of a striking miner in 1984 I felt very close to the lives of my grandparents in the 1930s. I still lived in the same council house they had lived in and no improvements had been made since it was built. Throughout the strike we had little to eat, relying on our self organised soup kitchens, and donations and support from the wider national and international trade union movement. Despite the fact that my family had been miners for generations our houses were always cold. They were old, damp and the only heating came from two coal fires – one upstairs and one downstairs. Of course even when both fires were roaring they never could fully heat the house and enough water for cooking and washing. As a striking family we lost the ton of coal a month that was part of my Dad's wage so the house was even colder. We relied on cutting trees down in Sherwood Forest, and the smoke from the damp trees meant everything in the house constantly had a nice black sooty film over it – especially us kids. Reading 'The Road to Wigan Pier' in 1984 was a weird experience: I could see my grandparents lives amongst those pages but I didn't really recognise our own poverty – we had a television and a car, and shoes. And of course as the strike continued over 1984 and into 1985 we were, as our Government and the media described us, 'The enemy within'. That's the thing with poverty caused by capitalism: you never really know how poor you are. Because there is always a government or the media telling you it could be worse – that year I remember feeling sorry for African children as "Do They Know It's Christmas?' blared out on the radio.
It was during these years that I became familiar with another Nottz lad: Alan Sillitoe, and his anti-hero Arthur Seaton from the Nottingham classic angry young working class man novel, 'Saturday Night and Sunday Morning'. I recognised a few more of us amongst those pages – belligerent, hard faced, never letting the bastards grind us down people that don't like being told what to do and can only see to end of each week. Hence the hedonism of the working class in the poetry that sneered from Albert Finney's lips – "I'm out for a good time, all the rest is propaganda" – when he played Arthur Seaton in the 1960 adaptation of Sillitoe's book.
I love the county where I was born and bred. I love Nottinghamshire and I love Nottingham City – we still have some of that sneering ingratitude for any authority amongst us, although its hard for some to see and even easier to be mis-recognised by people who don't understand working class life: generations living hand to mouth, collective trauma in the fear of being unemployed, homeless, or unable to feed your kids. This trauma has real impact on how people see their world, how they react to it and how they understand their environments.
Since the 1984 miners's strike every single coal mine in the country has closed costing the country hundreds of thousands of working class jobs, and leaving communities like those where I grew up in Nottinghamshire derelict, in demise, and destroyed. For over twenty years the jobs disappeared and the drugs moved in – they have become wastelands full of people with little hope, but they have also become business opportunities for those that want to maximise profit, and who better to exploit than people who have been isolated, dismissed as inferior and devalued as people and communities for generations. Sports Direct and other mega warehouse and distribution centres have moved in attracted by local government subsidies, hand-outs and rolled out red carpets for greedy employers and businesses that can build a warehouse in a few weeks. But also as easily take it down and move it elsewhere if economic conditions worsen in other parts of the country or the world and another Government offers them better incentives – as Karl Marx predicted, capitalism will chase itself around the world, and you only have to look at the logistics industry to know this is true.
The landscape of Nottinghamshire in 2021 has changed: there are no big black winding wheels sat on top of massive slag heaps, nor the thousands of men leaving work wearing thick black coal dust eyeliner. The social and cultural systems that sat alongside the work are also gone: the Miners' Welfares that allowed musicians and comedians to cut their teeth in front of willing audiences are long gone, there are very few local pubs left and no darts, dominoes, and skittles teams, and no sandwiches on the bar –  there is a deprivation of good times.
In our 'new economy' the people of Nottinghamshire are up early in the morning to clock on at Amazon, Sports Direct and other warehouses mostly on zero hours contracts and low pay; being herded into work though agencies taking a cut. One of the most recent of many scandals at Sports Direct was that workers were having to walk an hour to their places of work once inside the warehouse because the complex was so big, and at the end of the day queue up for another hour to be bag checked on their way out – adding two unpaid hours onto their 8 hour day. Not much seems to have changed. Like their granddads and dads before them, Nottz lads still hide their insecurity, their fear of unemployment, homelessness and being unable to feed their families, behind their humour, and swagger. My granddad died of emphysema before he was due to retire, my Dad never worked again after his pit closed – as working class Nottz lads they never really stood a chance, and in 2021 I see little hope for their grandchildren.
Follow Lisa on Twitter:
'Mad Lives Matter': how a one-man protest at my doctor's surgery exposes the mental health crisis caused by our Covid lockdowns https://t.co/vFxuT7FMnq

— Lisa Mckenzie (@redrumlisa) January 2, 2021
This story is part of the Sleaford Mods takeover by guest editor Jason Williamson. Read part one of our interview with Jason.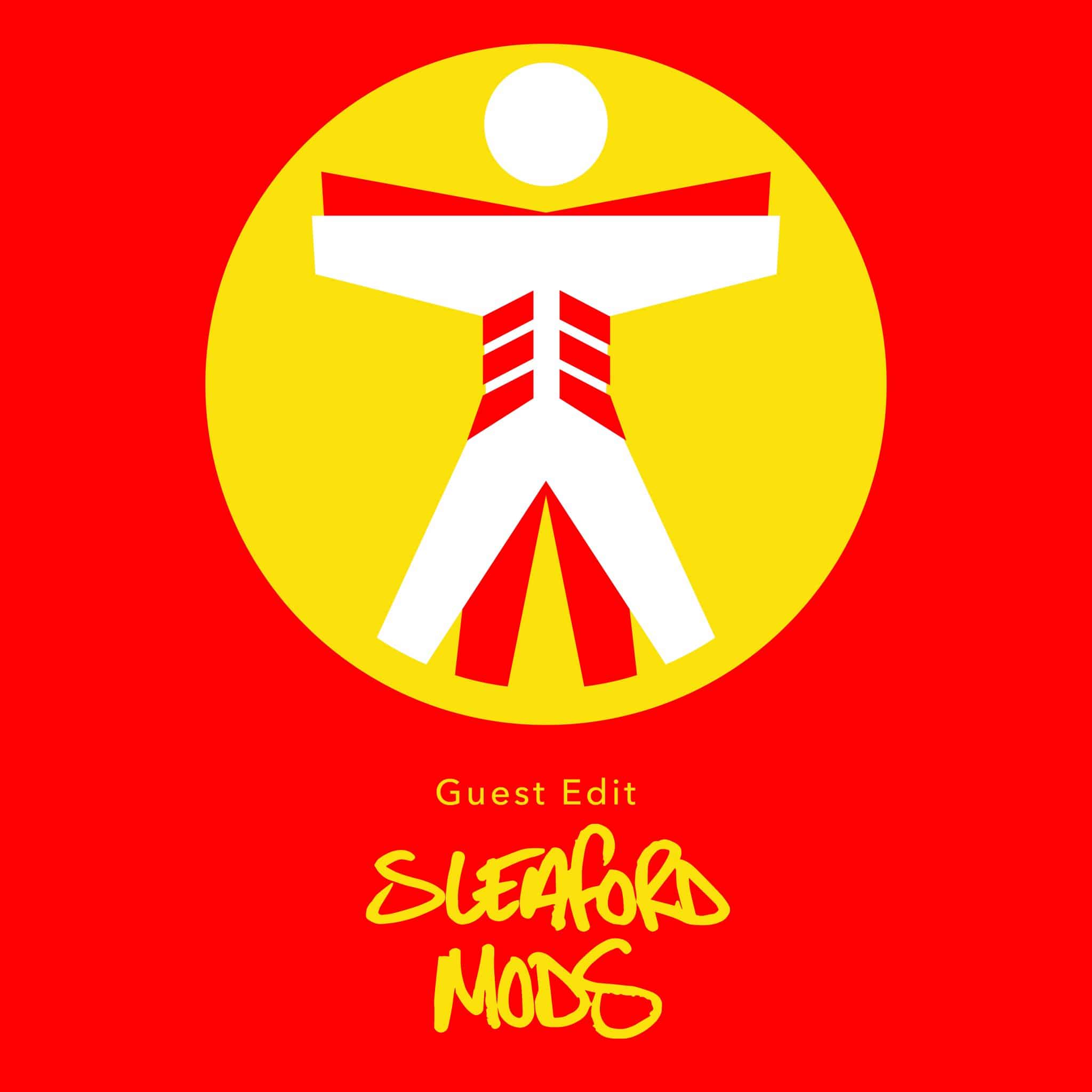 Read the Sleaford Mods guest edit first
Sign up to our newsletters for the latest stories in their takeover.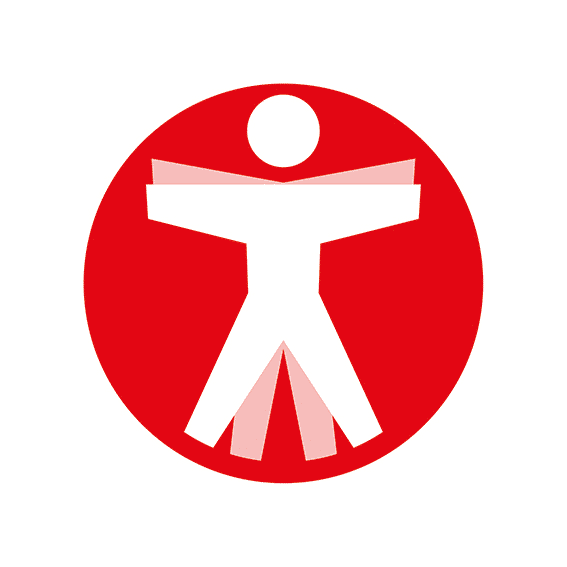 Join The Book of Man
Sign up to our daily newsletters to join the frontline of the revolution in masculinity.