London Film Festival – our pick of unmissable screenings
Here are our recommendations of films at the festival dealing with masculinity, mental health and social causes…
The London Film Festival is consistently brilliant every year in its celebration of a diverse range of films, your big hitters and your underground gems – but this year there is the added frisson of Actual Real Screenings In An Actual Cinema. As such, we're particularly excited by the prospect of seeing this little lot – our picks naturally skew towards masculinity, mental health, and social issues, and on that front we're spoilt for choice. Take a look…
Mass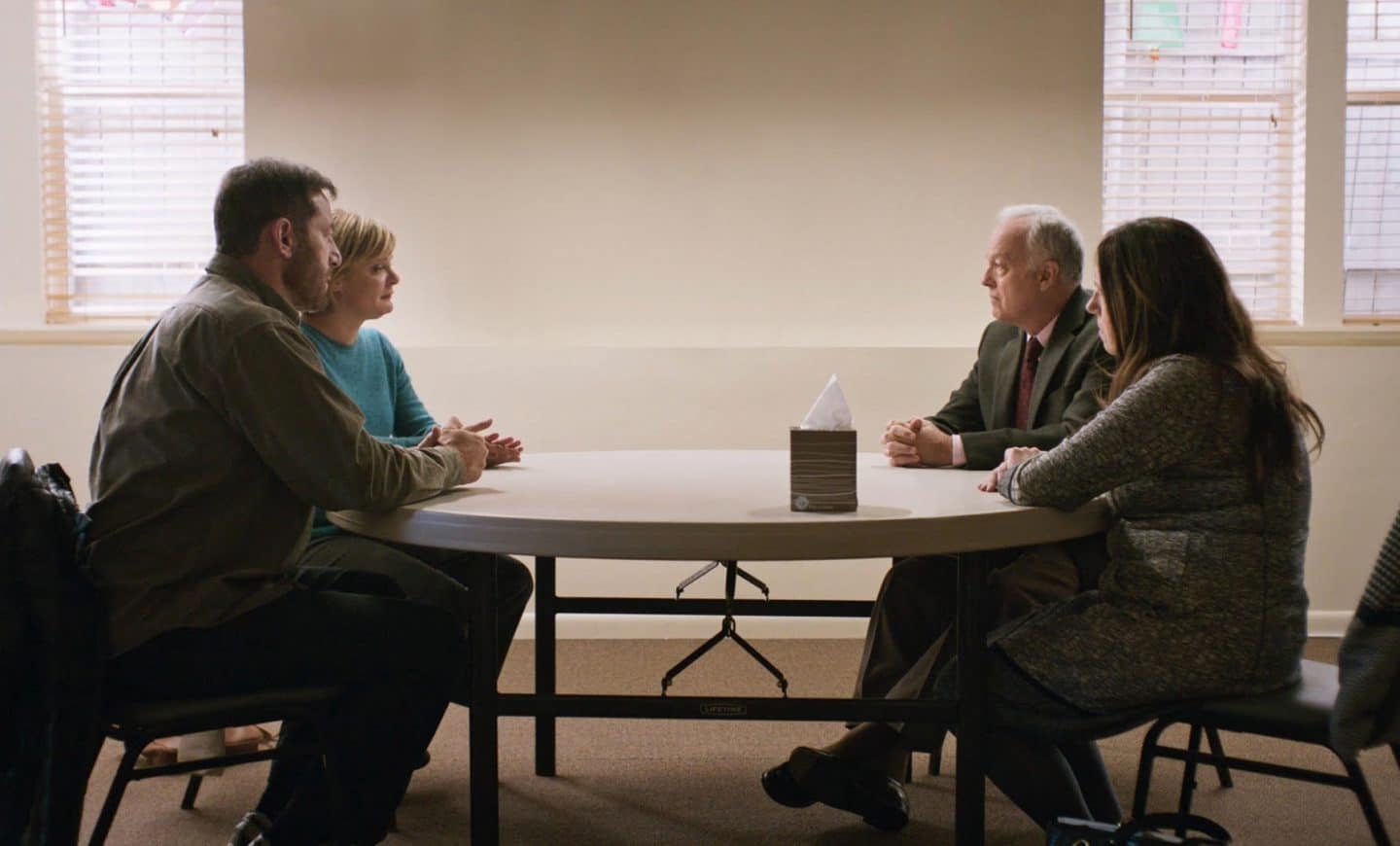 This intelligent drama is anchored by a quartet of magnificent performances from Ann Dowd, Jason Isaacs, Martha Plimpton and Reed Birney, as parents grappling with the aftermath of an unimaginable tragedy. Both families lost a son: one a victim, the other the gunman. In a tense meeting six years later, they attempt to make sense of what happened. It's a gripping, claustrophobic chamber piece and Kranz's own background as an actor is evident in the penetrating screenplay and fearless commitment of his cast. Smartly sidestepping the politics of gun violence in favour of a more nuanced exploration of blame, guilt and forgiveness, this is daring filmmaking that announces Kranz as an exciting new voice.
Showing Mon 11th Oct, 20:45 BFI Southbank. Buy tickets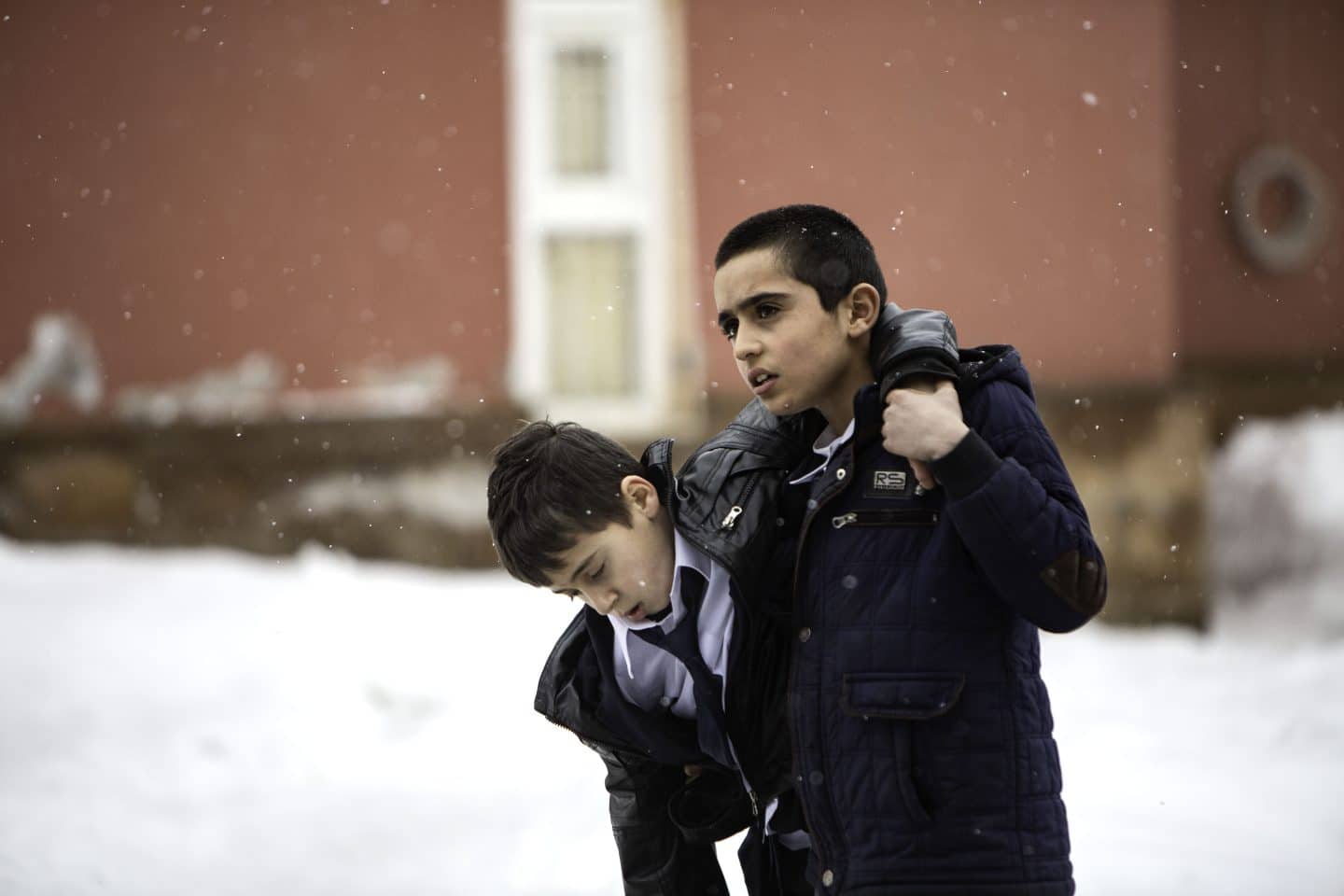 In the snow-covered expanse of the Anatolian mountains, an authoritarian boarding school provides an uncaring home for 12-year-old Yusuf and his best friend Memo. When Memo falls suddenly ill with a mysterious ailment, Yusuf does his best to find help, despite the bureaucratic obstacles that stand in his way. Cut off from society by an ongoing blizzard, and with Memo's condition worsening, the school's unsympathetic staff gradually begin to realise the severity of the situation. Boasting a riveting performance from young Samet Yildiz as Yusuf, director Ferit Karahan's fascinating blend of social melodrama and understated mystery thriller paints an affecting portrait of friendship in the face of adversity, as well as a slyly complex (and at times blackly humorous) critique on institutional corruption and neglect.
Screening 6/7/8/9 Oct at various venues. Buy tickets.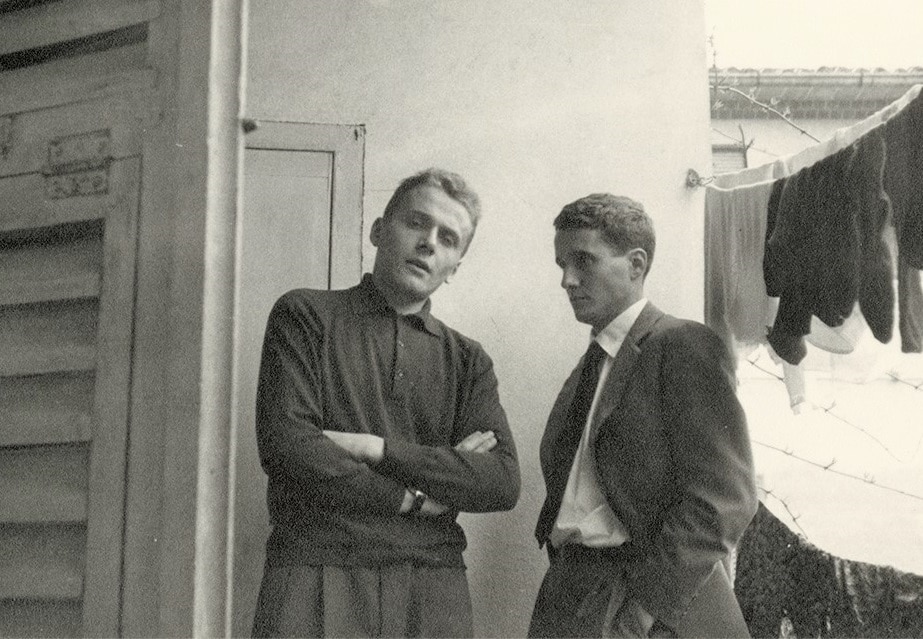 In 1968, just as Bellocchio's path as a filmmaker was in the ascendant, his twin brother Camillo committed suicide. This tragedy's complex repercussions, on Bellocchio, his family and his entire career, forms the basis of this moving, deeply personal film. Largely centred around the director's Northern Italian birthplace of Piacenza, Marx Can Wait incorporates a rich and insightful trove of archive footage, excerpts from his expansive filmography and contemporary interviews with family members and friends. The result is remarkably frank and frequently revealing. A compelling, soul-searching exploration of his brother's life – and, by extension, his own – Bellocchio's documentary resembles a Rembrandt self-portrait in its review of a past shot through with the wisdom of age and tinged with genuine regret.
Screening 9th Oct at Curzon Soho and 11th Oct at BFI Southbank Buy tickets.
8 Bar – Evolution of Grime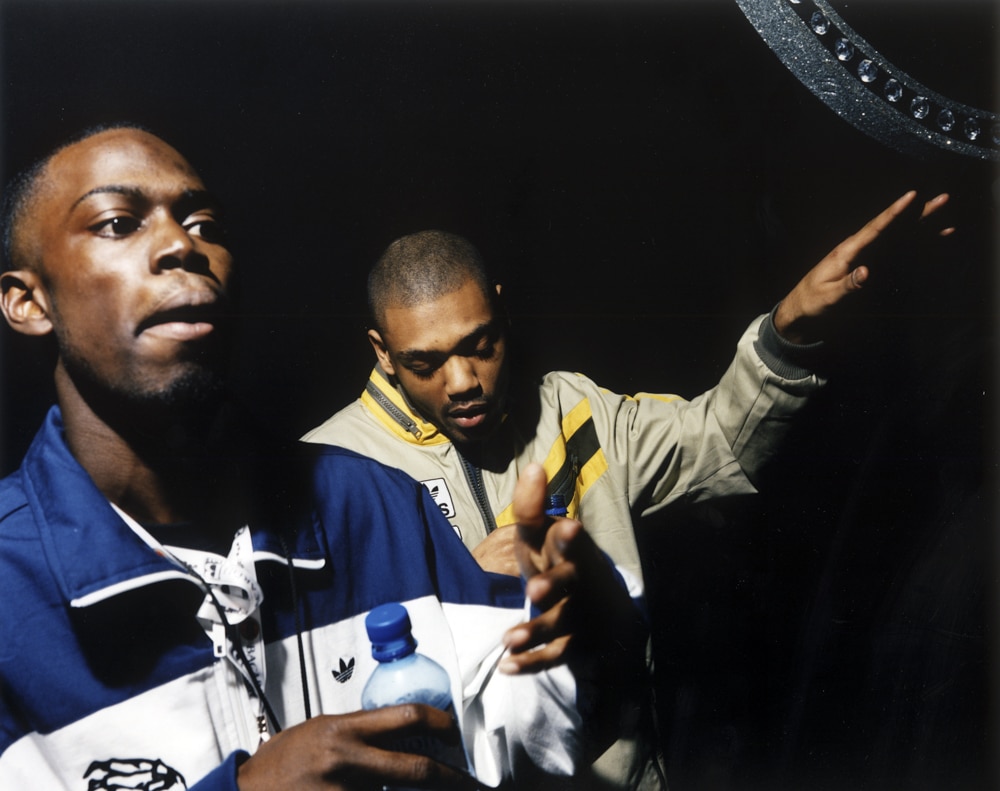 From its DIY collaborative origins in London council estates and pirate radio, via its intricate musical influences, to a complicated emergence into the mainstream, this immersive and exciting documentary tracks the evolution of Grime music. With extraordinary access to the key originators, producers and musicians from the subculture, as well as behind the scenes footage and a wealth of archive, the film combines a nuanced overview of the genre with a vivid sense of its socio-political context and impact across three decades of rocky UK history and reactionary politics. By turns warm, funny and moving, this is essential viewing for fans of Grime and newcomers alike.
Screening 16th Oct at Curzon Soho and 17th Oct at the Prince Charles. Buy tickets.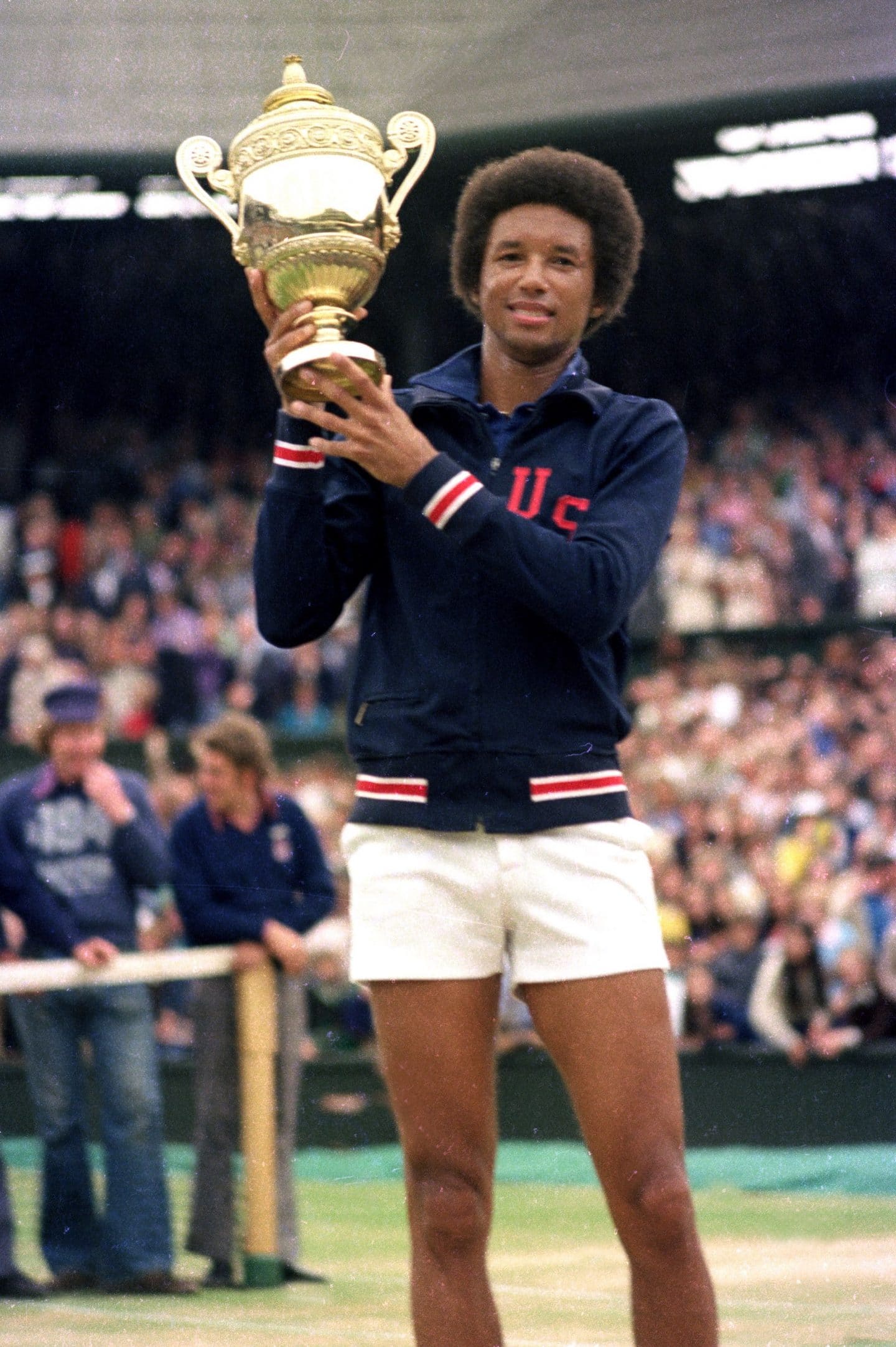 Colin Kaepernick, Serena Williams, Simone Biles and Naomi Osaka have all been lauded and vilified for their expression of activism within sports. This documentary tells the story of the original sports activist. The first Black man to win Wimbledon, The US Open and the Australian Open, Ashe dissects his incredible personal journey, in his own words, from singularly-focused tennis player who refused to bow to pressure on what kind of Black man he should be, to his transformation into a militant voice who to this day has an enduring legacy for his work within the Civil Rights Movement, against apartheid in South Africa and for AIDS activism. Citizen Ashe is an uplifting story of one man's integrity and grace in the face of challenge and obstacle.
Screening 10/11th Oct at various venues. Buy tickets.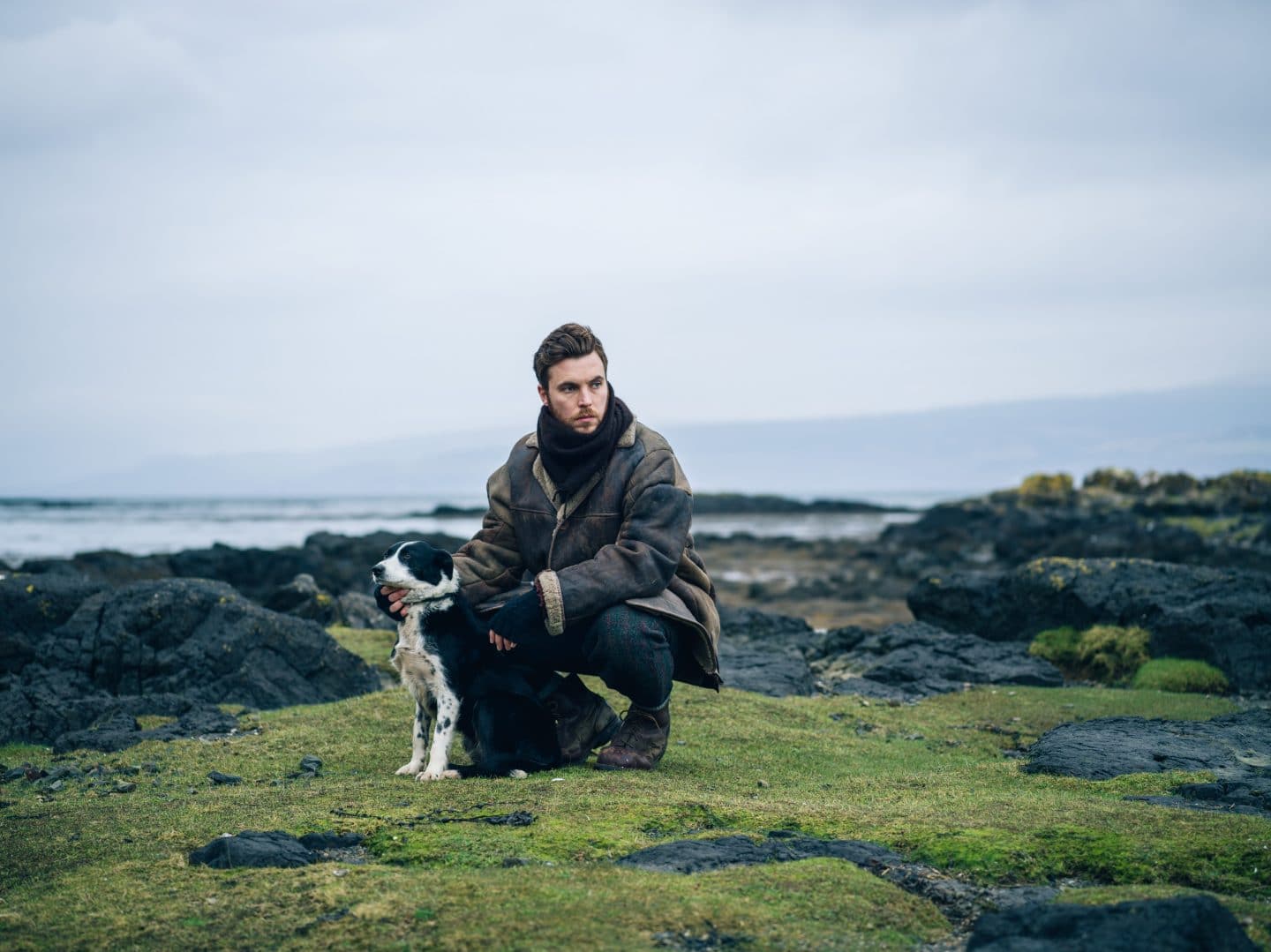 Haunted by the sudden death of his wife, Eric Black finds work as a shepherd on a remote, weather-worn Scottish island. But there are mysterious powers at work here, and as Eric's sadness continues to engulf him, so too do the supernatural portents of his stark new surroundings. As the line between fantasy and reality begins to blur, Eric finds himself plagued by terrifying visions, until it becomes clear he must confront his past trauma if he is to stand any chance of survival. Loosely inspired by the same true story that formed the basis of Robert Eggers' The Lighthouse, Owen Russell's impressionistic exercise in gothic horror is an entirely distinctive work in its own right. Dripping in atmosphere and rich with scares, Shepherd is a chilling meditation on the overwhelming dread of grief and loneliness.
Screening 14th Oct at Curzon Soho and 15th Oct at BFI Southbank. Buy tickets.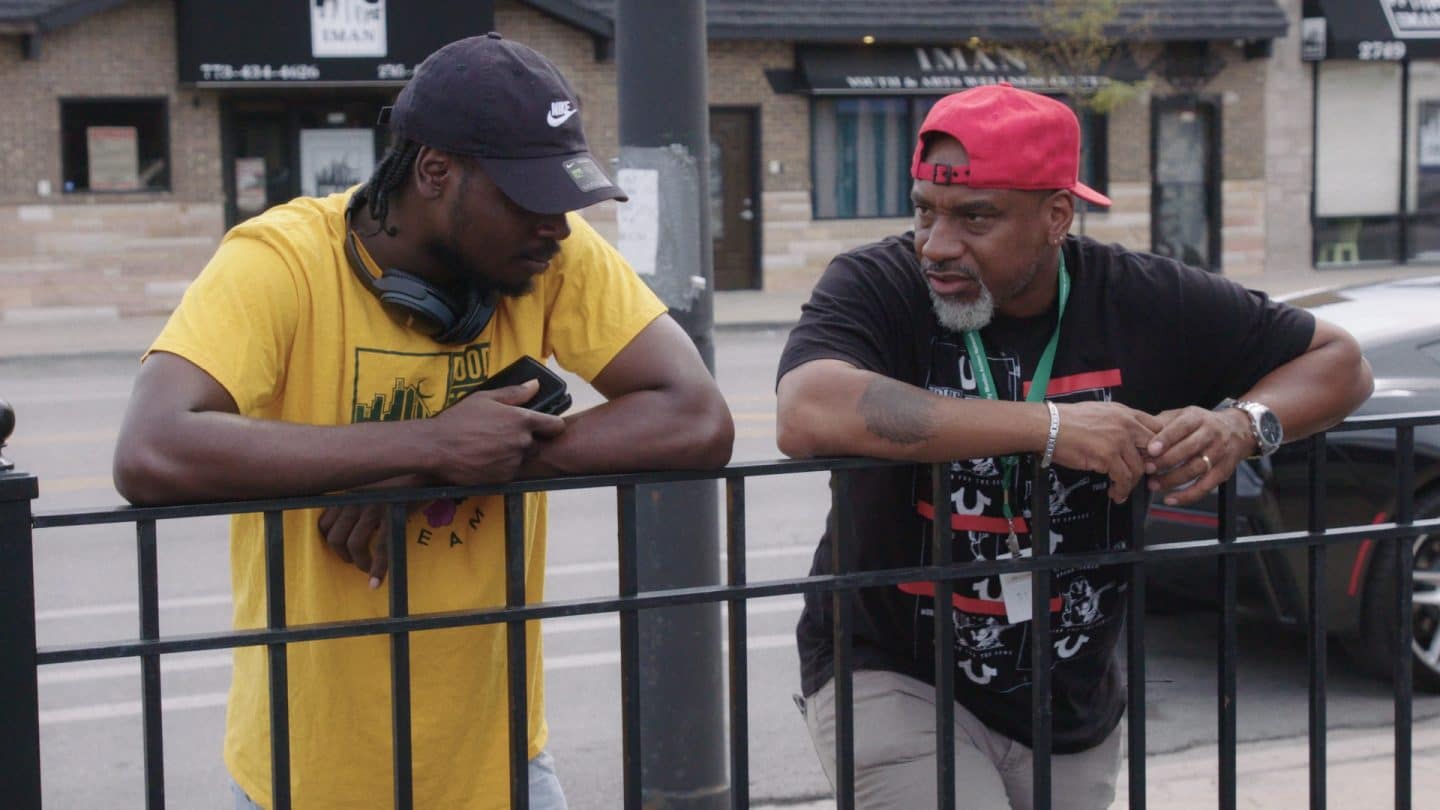 This is an unflinching portrait of two Chicago organisations, The Inner City Muslim Action Network (IMAN) and MAAFA, which recruit young Black men to get them off the streets and tackle gun violence. Many of the participants have been shot, incarcerated and lost loved ones. These organisations have given them a second chance, as well as housing, education and work. The film follows three participants, Shamont, Zay and Charles, through their highs and lows as they take part in these programmes. In a similar fashion to their 2018 debut Minding the Gap, Liu and Altman avoid saccharine, emotionally manipulative filmmaking, instead offering an alternative portrait of the lives of young men, and celebrating the power and effectiveness of community action.
Screening 12th Oct at BFI Southbank and 12th Oct at Curzon Soho. Buy tickets.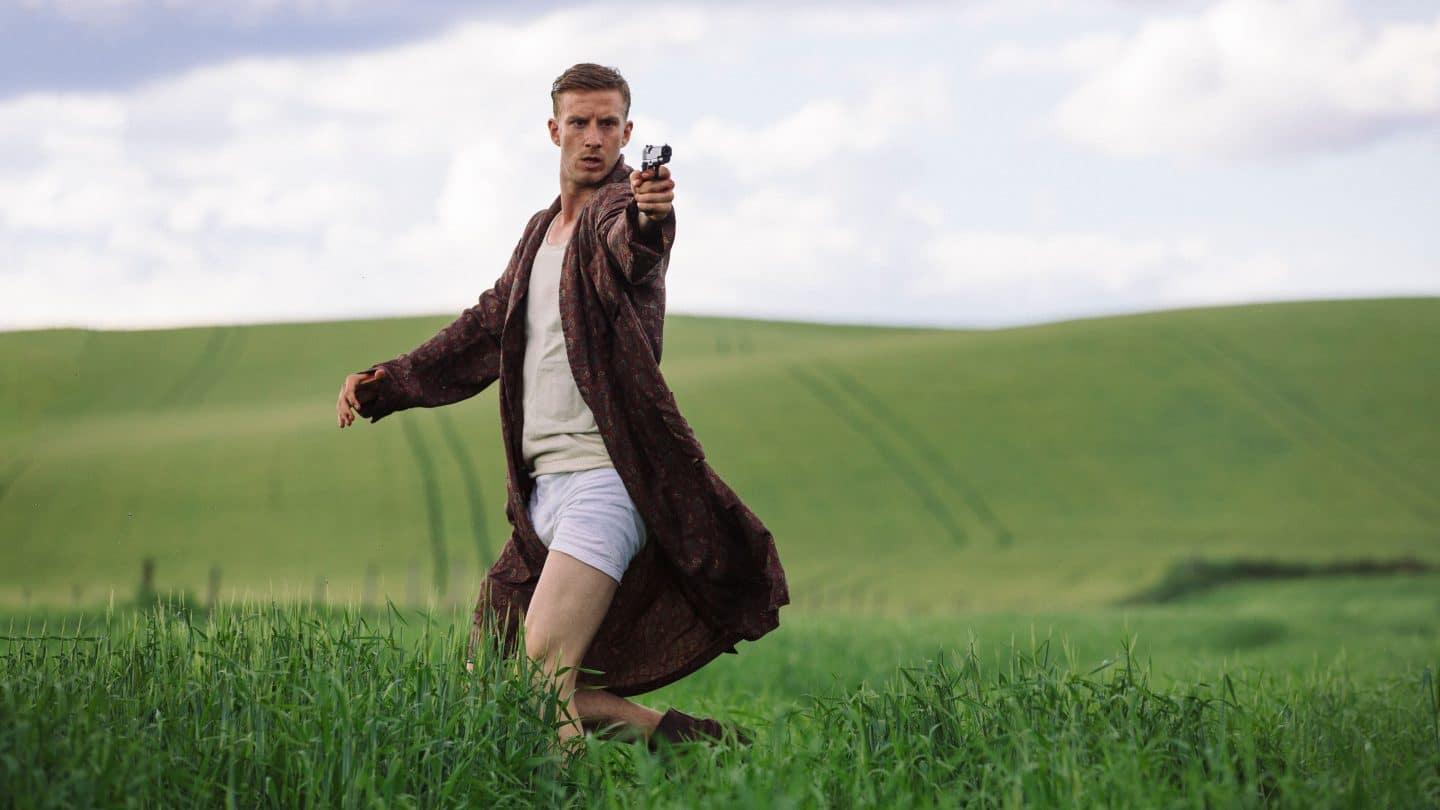 Violent drifter Mikael passes the young, impressionable Johannes on the road and offers him a lift in his stolen car. They soon make a master-apprentice connection; maybe something deeper. Living outside of the law in 1920s Norway, it's a hardscrabble life for them. Captivated by the older man, but nursing a secret tragedy, Johannes isn't really cut out for the brutality that comes so easily to Mikael. Inspired by true events, writer-director Henrik Martin Dahlsbakken creates an immersive, free-flowing, mosaic-like narrative, where sequences cross backwards and forwards over time; moments of graphic violence are interspersed with those of contemplative travelogue; handheld camerawork and deep focus cinematography create a golden image of the past punctuated with urgency and chaos. Joyous, tragic and truly beautiful.
Screening 6th Oct at ODEON Luxe West End and 7th Oct at the Prince Charles. Buy tickets.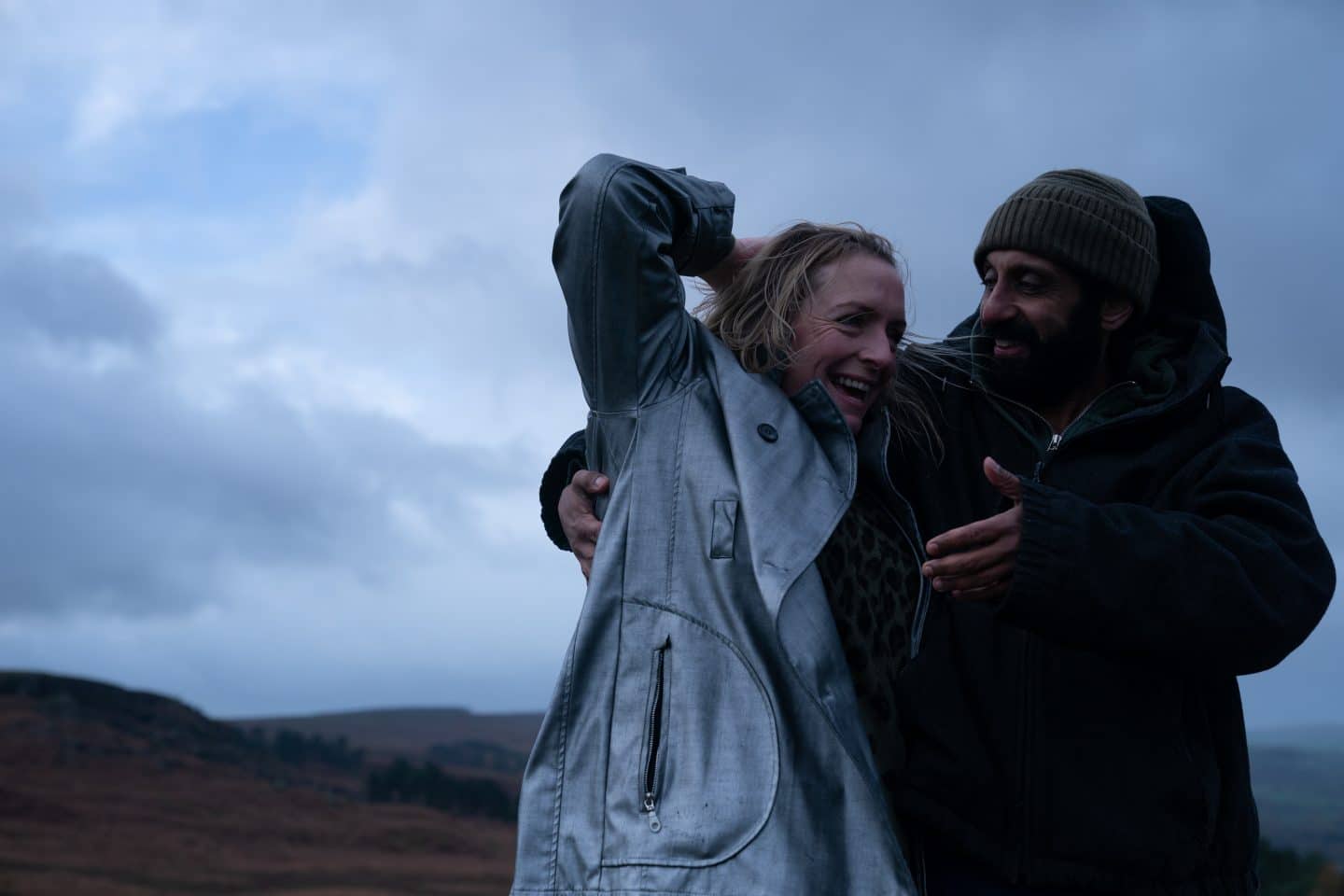 Ali, an exuberant music enthusiast and landlord, is struggling to keep his recent separation from his wife a secret from his family. Ava is a pragmatic middle-aged teaching assistant and matriarch to a large and close-knit family, whose latest grandchild has just been born. When a chance encounter unites them, Ali and Ava begin a tentative friendship formed around their shared love of music that quickly blossoms into an unexpected romance. Deftly weaving together conventions of social realism and romantic drama, Barnard presents an intelligent and nuanced depiction of 21st century Britain that addresses, amongst other issues, neurodiversity, race and class dynamics, and mental health. Bolstered by Claire Rushbrook and Adeel Akhtar's authentic performances, Ali & Ava is a small miracle. Barnard's empathetic direction makes these everyday characters – who could be our neighbours or family friends – feel extraordinary.
Screening 13/14th Oct at the Southbank Centre. Buy tickets.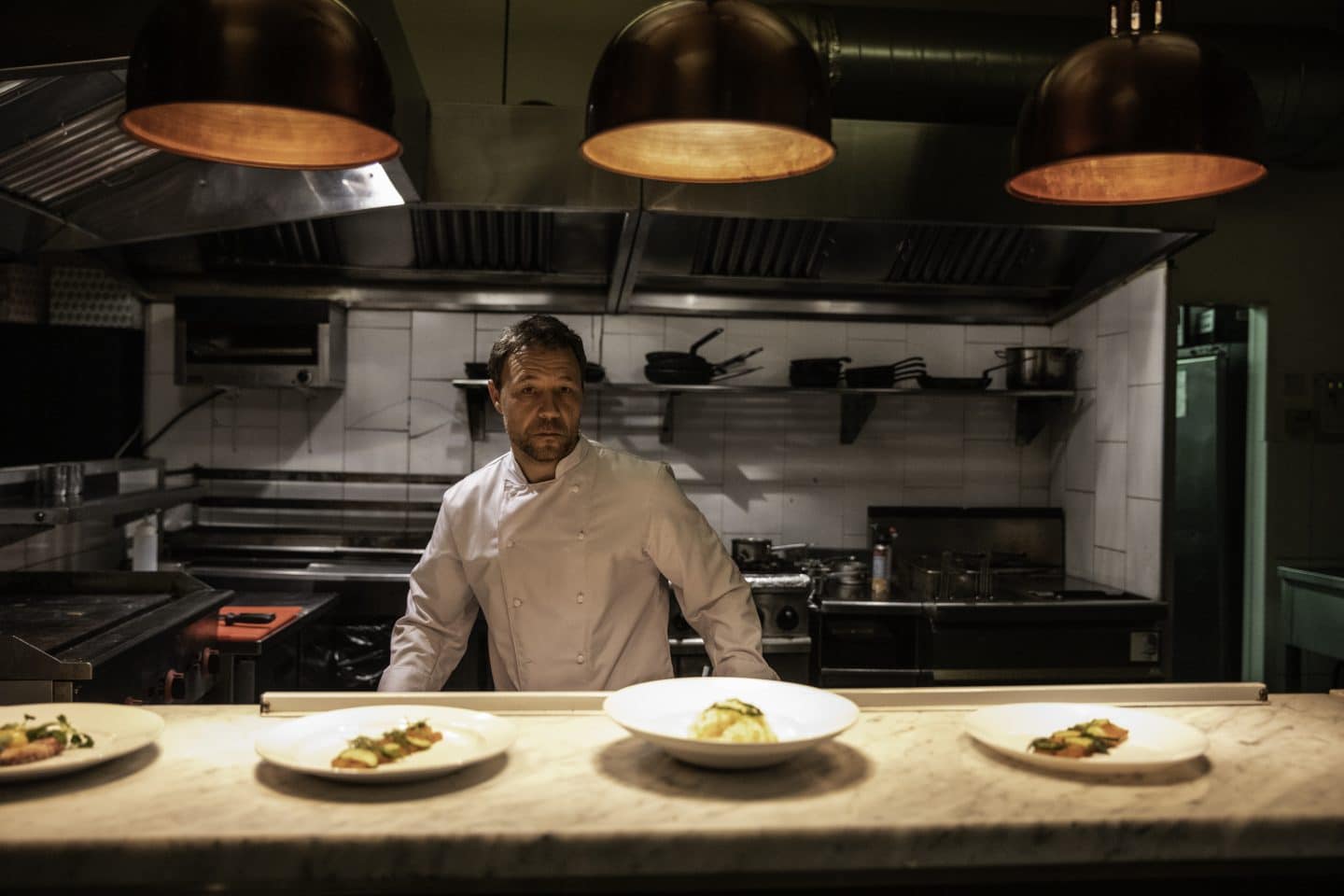 Actor-turned-director Philip Barantini follows his award winning short of the same name and feature debut Villain (2020) with this breathlessly kinetic, formally dazzling and ultimately moving single-take thriller set in an elite London restaurant. We follow Andy, an emotionally damaged and drug addicted chef, played by an electrifying Stephen Graham, across one crazily busy night in his top London restaurant. He has to deal with acrimonious staff, difficult customers, an old adversary and the pressures of keeping a frenetic kitchen and busy restaurant floor going. A smart character study, a realistic slice of life and a vivid window into a highly pressurised and strange working world, Barantini's film makes superb use of its formal conceit, an excellent ensemble cast and terrific central performance to deliver something genuinely nerve-jangling and exciting.
Screenings sold out, but available on BFI Player 11th/12th oct. Buy.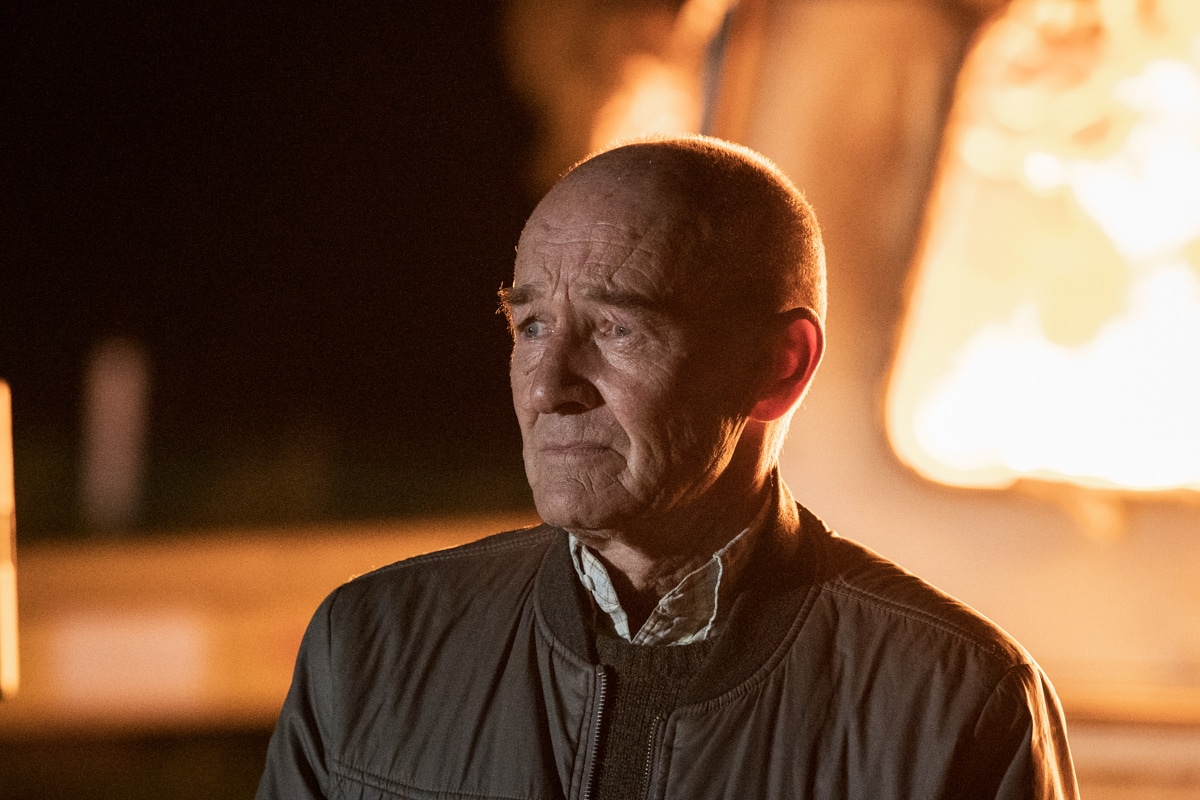 Like his title character, Paul Andrew Williams has been away from home turf for a while. But after the atypically gentle OAP drama Song for Marion, his latest is a fantastically violent return to his pulpy genre roots. Kill List's Neil Maskell stars as Bull, a former gang enforcer who returns to his former hood on a mission to find his son. Bull is a man possessed, and no wonder; his ex-wife is a two-timing junkie and his father-in-law Norm (David Hayman) a psychopath gang boss whose firm has done Bull some serious wrongs. But Bull has a dark secret of his own, teased out in a kaleidoscopic timeframe as he single-handedly raises hell, in a horror-thriller that doesn't flinch from strong bloody violence.
Screening 16th Oct at the Prince Charles and 17th Oct at ODEON Luxe West End. Buy tickets.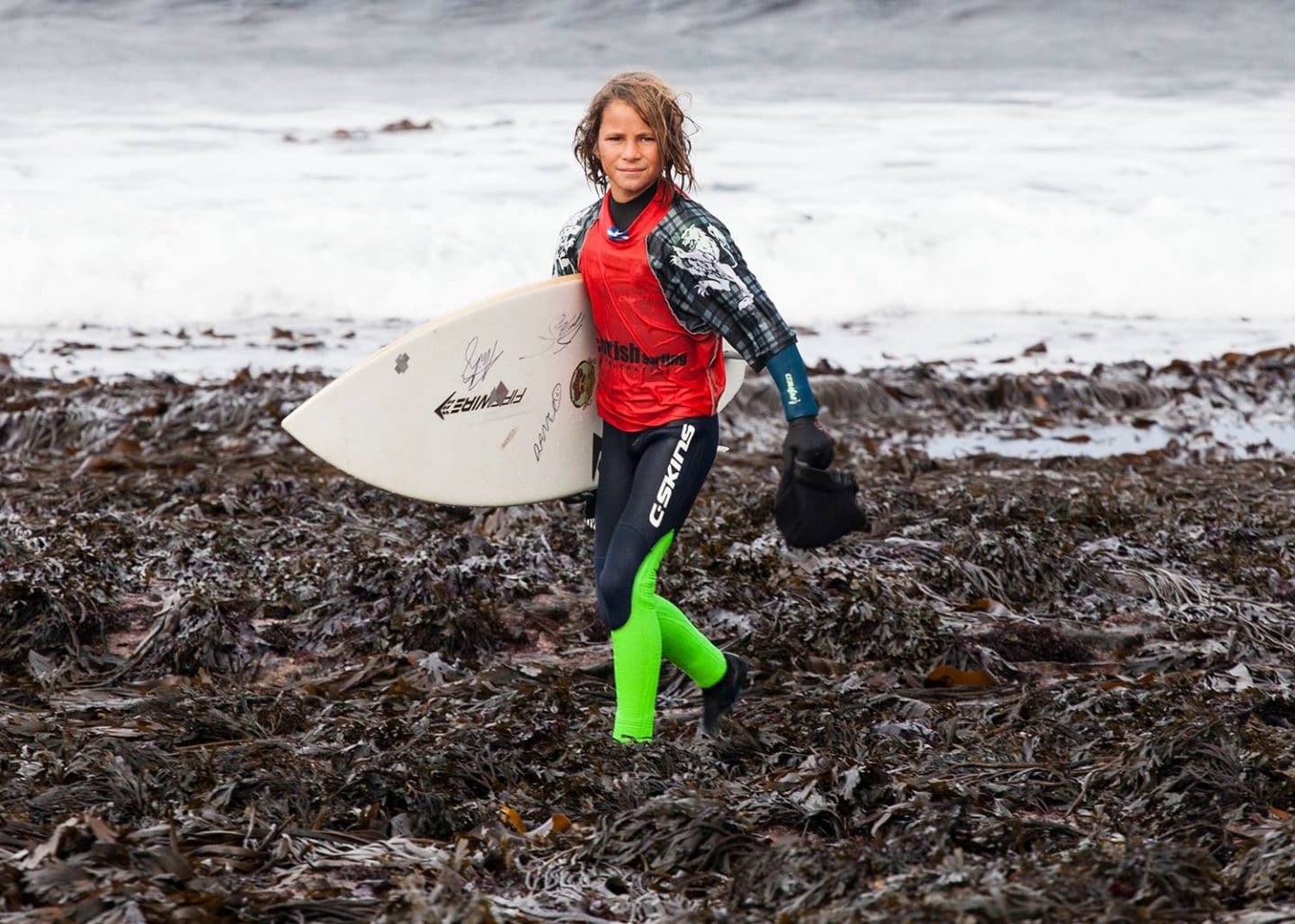 If you're different, it ruffles people's feathers, Ben's father – and coach – wisely remarks. Martyn Robertson's documentary begins when Ben is a talented 12-year-old surfer who travels to compete in European and World championships. Back at home, his parents have taken him out of school due to his experiences of violent bullying. Despite the knocks, Ben is carving a fearless future with his board. The dramatic coasts of Scotland and Ireland boast awesome waves, and an equally wild community who risk their lives big wave surfing. The thrill is 100% pure adrenalin and Ben wants in. In this heartfelt family portrait, Ben's parents feel their way through the delicate ebb and flow of encouragement and stepping back, as Ben follows his dreams.
Screening 16th Oct at BFI Southbank and 17th Oct at Curzon Soho. Buy tickets.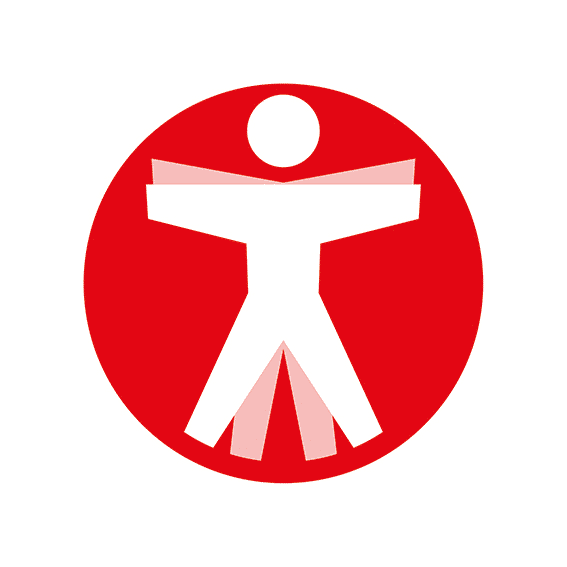 Join The Book of Man
Sign up to our daily newsletters to join the frontline of the revolution in masculinity.