TV portrays male caregivers as incompetent, abusive and often entirely absent
Male caregivers are portrayed on TV in ways which are highly problematic when it comes to gender tropes. A new report, recognising the power of the screen, says this must change.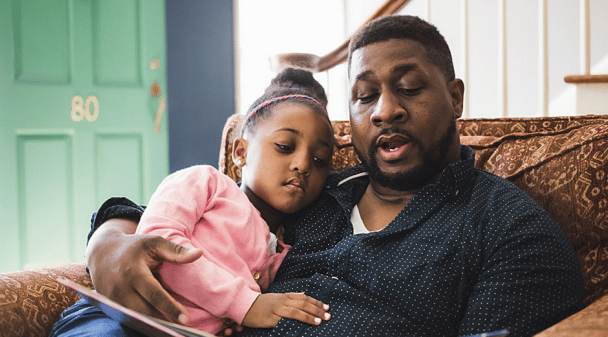 A new study has found that TV portrays male caregivers as incompetent, abusive and often completely absent. The report from the Geena Davis Institute on Gender in Media and Equimundo (formerly Promundo-US), shows that although things are changing, outdated male tropes persist on our screens.
Titled, 'This is Us? How TV Does and Doesn't Get Men's Caregiving', it was commissioned by the two organisations who recognised the power of television in shaping the way people make sense of the world and their place in it, including expectations around caregiving, parenting and gender roles within families. They wanted to analyse how men are depicted as caregivers, and if those depictions match what is happening in the real world. Do current TV characterisations reinforce traditional rigid stereotypes around male caregiving linked to unhealthy masculinity? Or are they breaking free and offering a new vision of fatherhood, with men engaging in more gender equitable relationships with their partners and positive, nuanced relationships with their children?
Geena Davis, Founder and Chair of the Institute said, "Although we see both male and female characters as caregivers, female characters are shown providing over a third more of the tasks while in reality, men are more willing to take on caregiving responsibilities as well as enjoying more time spent with their children. Fictional portrayals in TV can be an immediate force for good to inspire and influence our views, and be more reflective of the real world."
The report analysed 225 popular shows from 2013-2020 to determine whether representations of male caregiving are shifting in line with broader societal changes around issues like gender roles, race and identity. These representations impact norms about who does the care work, what they do and how they do it, and can greatly influence viewers' expectations of how responsibility of care work is negotiated in their own lives. Here are some of the report's headline findings:
Who Does the Caregiving on TV? 
Men and women are shown as caregivers at a similar rate. That's good news as it helps all caregivers feel "seen" in what they watch on TV and reinforces men doing their share.
Most caregivers on TV are portrayed by white actors, however caregivers portrayed by people of colour are increasing – from 2018 to 2020, portrayals of caregiving by people of colour increased from 21% to 42%.  That's also good news as it means TV sees our diversity including our diversity of caregivers.
Female caregivers are doing one-third more on-screen caregiving tasks (such as cooking, cleaning, laundry, play) than male caregivers. That may reflect what happens in lived experience and shows how all of us need to make equal caregiving normal.
In more recent TV shows, men are doing more housework, but it is gender stereotypical housework, and not housework associated with domesticity like cleaning, cooking, or laundry.  This tells us that incompetent father or male caregiver is still too alive and well.
What are the TV Tropes: Abusive, Apprentice and Absent Dads?
Male caregivers are nearly two times more likely than female caregivers to be shown as incompetent, a perpetuation of the "apprentice dad" trope.  There are millions of stories to be mined by writers of men and boys trying to figure out what caregiving is.
Male caregivers are 1.5 times more likely to be emotionally abusive and four times more likely to be physically abusive compared to female caregivers, a perpetuation of the "abusive dad" trope. Many women and men have been parented by abusive caregivers; the real world is full of stories of transformation in the face of abuse, stories that make for compelling viewing.
Male caregivers are less likely to be affectionate, supportive, or offer emotional care compared to female caregivers.  Portrayals of men learning to be emotionally expressive are powerful and ever more necessary.
Gary Barker, President & CEO, Equimundo said, "Our study points to one clear overall message, while men are depicted doing hands-on caregiving at higher rates than in the past, representations of male caregivers too often reinforce negative stereotypes –  the 'abusive dad', the 'breadwinner dad' and 'absent dad' We're definitely moving in the right direction but there are so many more complex stories TV can bring us of men's transformation from emotionally distant fathering to deeply nurturing caring." 
You can read the full report here, but here are the key recommendations from it:
#1 BREAK DOWN GENDER STEREOTYPES AROUND HOUSEWORK: Show men doing stereotypically feminized tasks, like cooking and cleaning, and show women doing stereotypically masculinized tasks, like mowing the lawn or fixing the sink. This study found a gender divide in the caregiving tasks shown on the most popular broadcast and streaming television.
#2 DISRUPT THE MALE-BREADWINNER MODEL: Show effective co-parenting and networks as well as communities of care. Dual-income families are the norm nowadays, but representations of these families were relatively rare in the programs analysed.
#3 HELP MALE CAREGIVERS UP WHEN THEY GET KNOCKED DOWN, AGAIN: Center stories on the vulnerability of male caregivers, such as them talking to other men about their emotions and/ or seeking professional help. This study found that male caregivers were less likely than female caregivers to show emotion or affection.
#4 MODEL MALE ACCOUNTABILITY: Avoid storylines with simplistic family-reconciliation narratives wherein male caregivers are forgiven simply because "family is family," without much effort on the part of the male caregiver — or any caregiver — to acknowledge the harm done and change their behavior.
#5 DIVERSIFY MALE CAREGIVERS: Subvert or avoid racial stereotypes in depictions of male caregivers. Seek a diverse team of screenwriters to script complex portrayals of male caregiving. This study found that white male caregivers outnumbered all male caregivers of color, more than two to one.
#6 EMBRACE MORE STORYTELLING ABOUT CARE AND CAREGIVING: Tell more stories that draw inspiration from the ups and downs of real life caregiving. Audiences respond positively to complex stories of caregiving, and because of the COVID-19 pandemic, care and caregiving have never been more central to our lives — and television plays a key role in affirming that for viewers.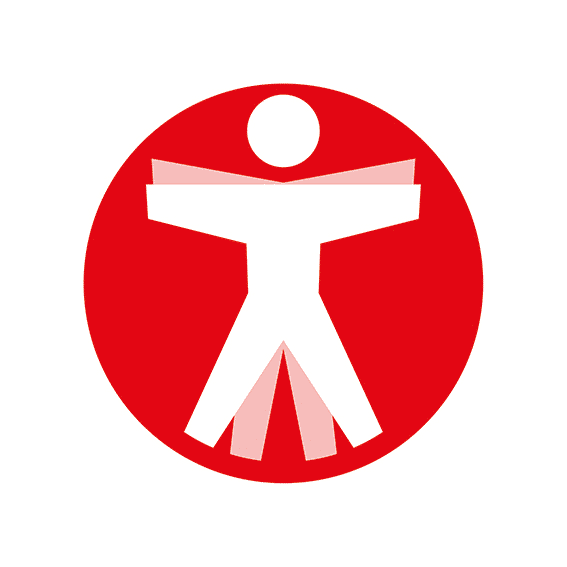 Join The Book of Man
Sign up to our daily newsletters to join the frontline of the revolution in masculinity.