The wildest film ever made (and the most underrated)
Dennis Hopper's follow-up to 'Easy Rider' should have been his masterpiece. Instead, 'The Last Movie' ruined his career. Now restored and being re-released, it's time to reassess a counter-culture classic.
"The Last Movie is something that I made in Peru. I won the Venice Film Festival with it, and Universal Pictures wouldn't distribute it. You should think about Godard a little when you watch it. I made it because I'd read him say that movies should have a beginning, a middle and an end – but not necessarily in that order. I was trying to use film like an Abstract Expressionist would use paint as paint. I'm constantly reminding you that we're making a movie – I'm constantly making references to the fact that maybe you're just being silly sitting in an audience, being sucked into a movie and starting to believe it – and then I jar you out of it. It's not a very pleasant experience for most audiences."
Dennis Hopper
After 'Easy Rider' made $60 million at the box office from a budget of $400,000 and sparked the beginning of the New Hollywood ere – which produced Coppola, Scorsese, Spielberg et al – the film's director and star, 33 year-old Dennis Hopper, was given carte blanche by Universal for his follow-up. After all, hadn't the surprise smash 'Easy Rider' shown it's best if the old studio heads gave free reign to the cocky young artists in order to reach a new generation of kids?
Hopper duly went for something even more ambitious and uncompromising than Easy Rider. Years before Apocalypse Now, he ventured out with a crew to a remote high altitude village in Peru to film a story written by himself and Stewart Stern (writer of Rebel Without A Cause, in which Hopper was in James Dean's support cast), taking along with him peers like Kris Kristofferson, Peter Fonda, Samuel Fuller and Michelle Philips from the Mama's and the Papa's (to whom Hopper later married – for a total of 8 days before she literally ran away from him). Here is the story they went to film:
'The Last Movie follows a Hollywood movie crew in the midst of making a western in a remote Peruvian village. When production wraps, Hopper, as the baleful stuntman Kansas, remains, attempting to find redemption in the isolation of Peru and the arms of a former prostitute. Meanwhile, the local Indians have taken over the abandoned set and begun to stage a ritualistic re-enactment of the production – with Kansas as their sacrificial lamb.'
It was film within a film, a self-reflexive Godard-ian look at the film-making process, with added layers of genuine psychedelic disorientation where reality and fiction blur, just as they did off-camera, where the cast and crew caused havoc in the small town, fuelled by the the local Peruvian flake.
After wrapping the film, Hopper stole the footage and escaped to Taos, New Mexico to edit the film in DH Lawrence's old house. As seen in the (banned) documentary American Dreamer, he was surrounded by hangers-on and groupies, taking drugs, having orgies, spouting messianic wisdom and notoriously enjoying a spot of hot tub free loving in front of the cameras – somewhere amongst all this, he was also editing a film.
Hopper took a year over the cutting, becoming influenced by Nicholas Ray and cult Chilean film-maker Alejandro Jodorowsky (of 'El Topo' fame) to drive it even further from a conventional narrative structure, swapping around the time-frame and rendering it even more abstract – famously, he decided to put the end at the start. Eventually, it was finished, and Hopper was convinced it was a masterpiece.
But when Universal saw it, they hated it. Loathed it.
Undeterred, Hopper smuggled 'The Last Movie' to the Venice Film Festival in 1971 where it won the Critics Prize. However, after it was brought to the States for a disastrous two week run in New York, Universal canned it.
Dennis Hopper was ruined. Literally. He didn't direct another film for 10 years. Old Hollywood was heard snickering somewhere in the background.
'The Last Movie' is now being re-released in 4K giving audiences today a chance to see a fully restored version of the film. It looks stunning, and actually, it is not as crazed or unwatchable as lore would have it, but is certainly challenging and strange enough to satisfy fans of 70s counterculture film-making.
Always far smarter and more of an artist than he was ever given credit for, Dennis Hopper was an honest and uncompromising figure who knew the best art can only be achieved by going beyond normal human experience. Even if he perhaps failed, at least he went there, and The Last Movie stands up as a lyrical and often tender look at clashing cultures and the beauty and destructiveness of film making.
Here are some behind the scenes images from the film, along with words from Hopper and co: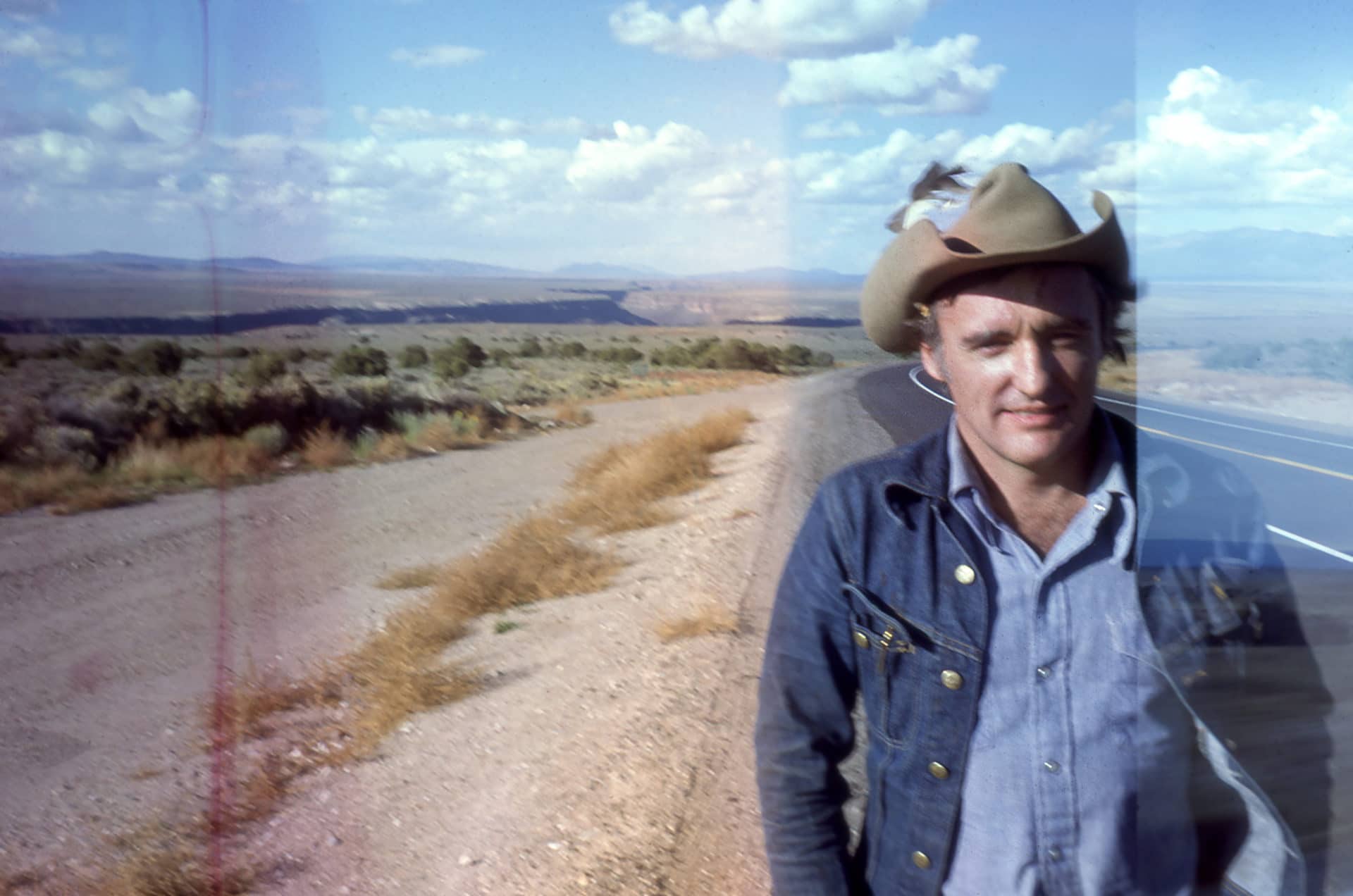 "The Last Movie is the first American art film."
Dennis Hopper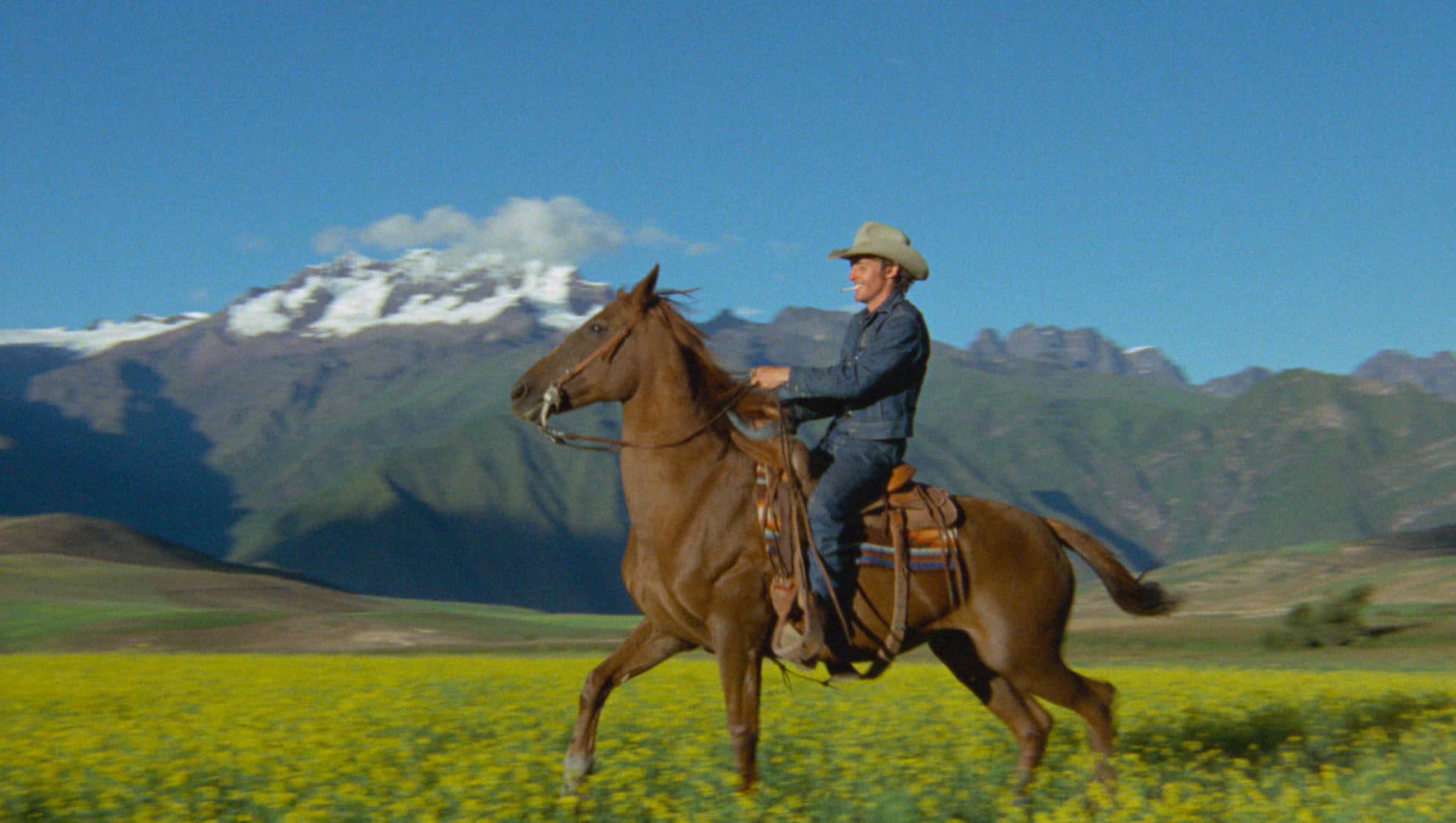 "The Last Movie is the big one. If I foul up now they'll say Easy Rider was a fluke. But I've got to take chances to do what I want."
Dennis Hopper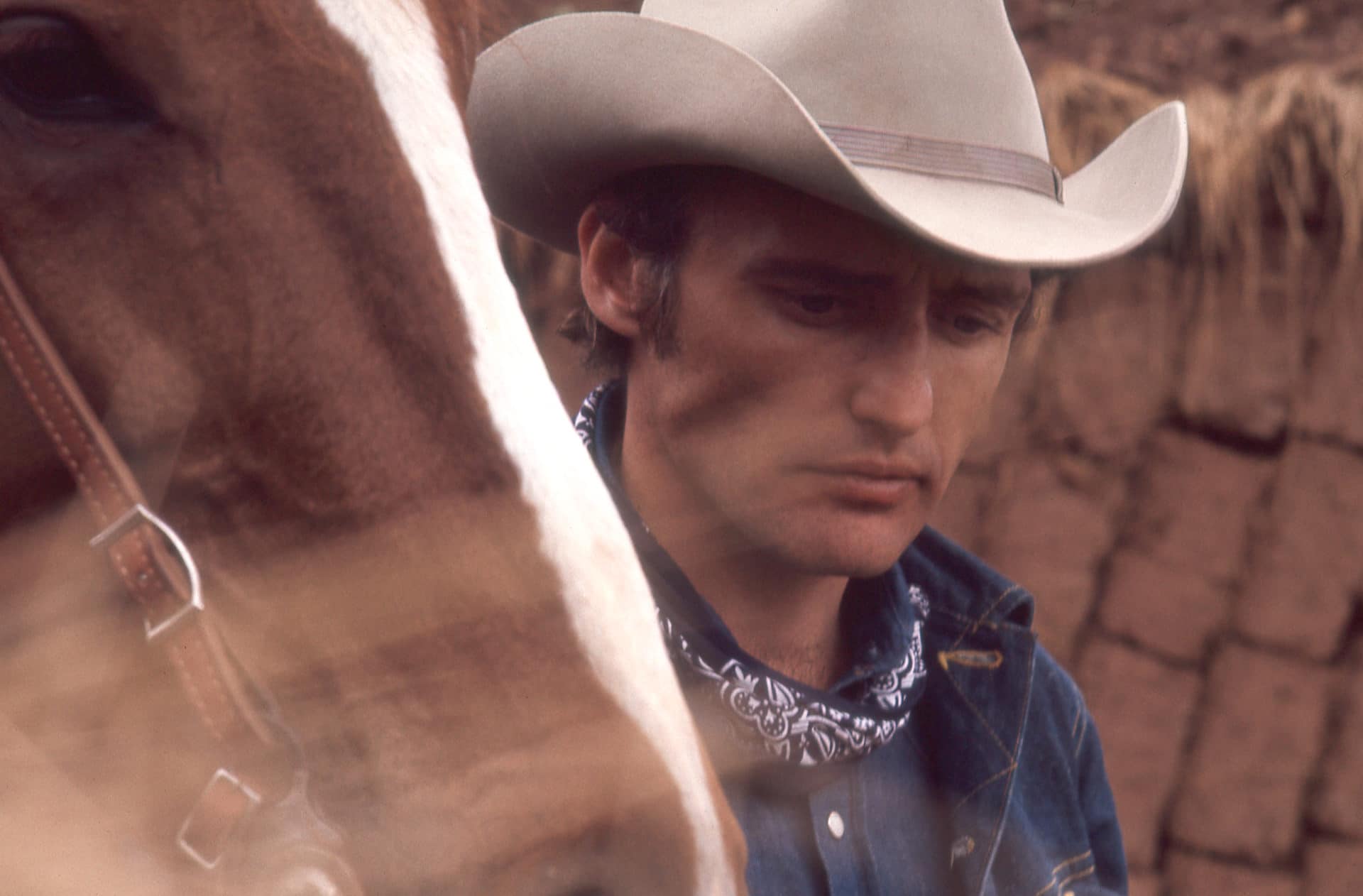 "I'm not afraid to start work with an empty head. If you can't create in the moment, you're not creating."
Dennis Hopper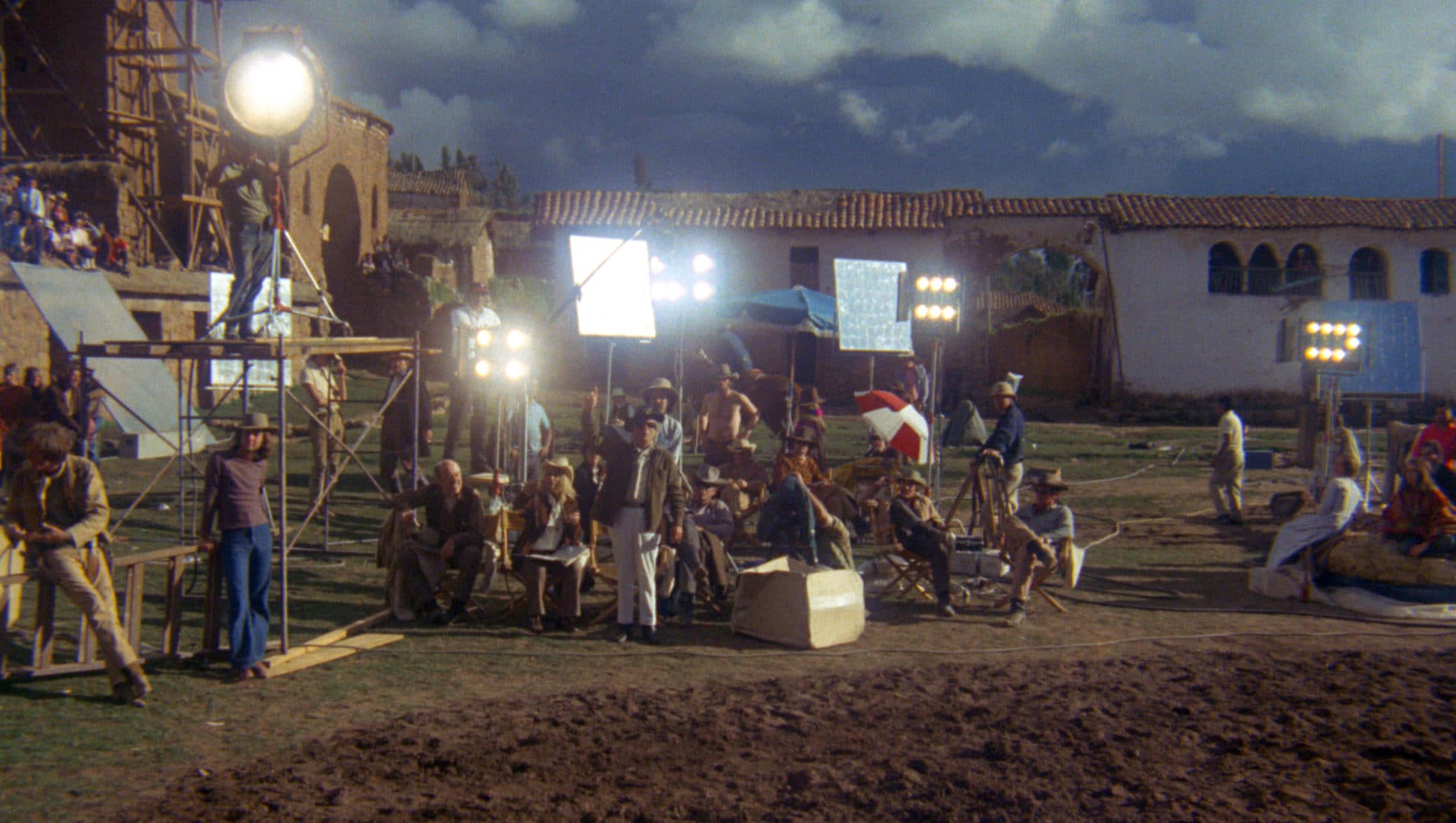 "Somebody made a cocaine connection and a number of actors laid in a large supply at bargain basement prices…. By 10 p.m., almost 30 members of the company were sniffing coke or had turned on with grass, acid, or speed. By midnight, much of the cast had drifted off to bed by twos and threes. At 2 a.m., I was wakened by screams. A young actress had taken LSD and was 'having a bummer.' At 3 a.m., I heard a rapping on the window beside my bed. A young woman I hadn't met was standing on a wide ledge that ran along the side of the hotel just below the windowsill. It was raining and her nightgown was drenched. 'Do you mind if I come in?' she asked vaguely."
Life reporter who visited The Last Movie set.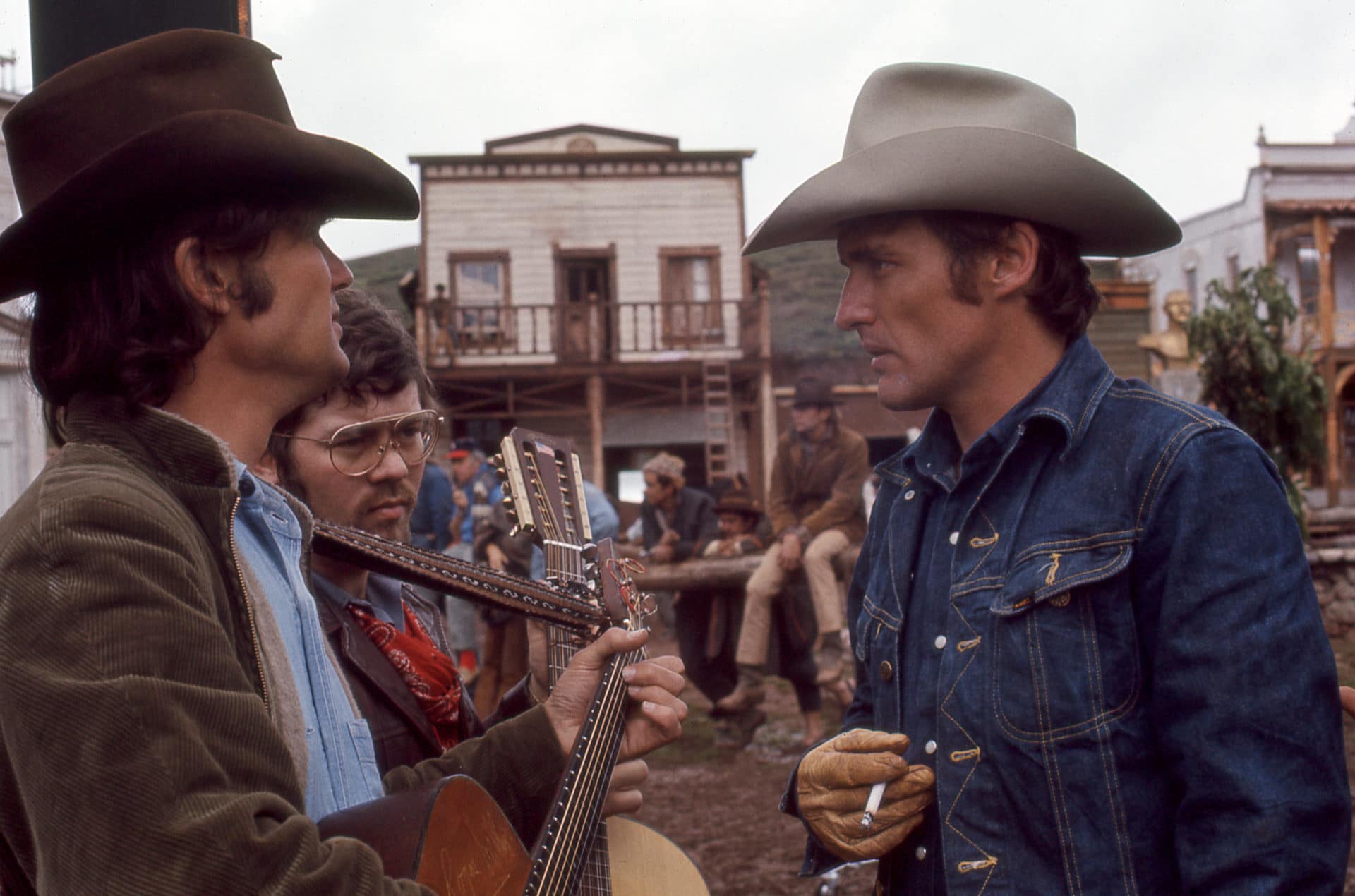 "[Dennis] did what he was filming. He was filming the corruption of a little town by the movie people—and I mean they ruined this town. I think he got a priest defrocked."
Kris Kristofferson
"Of course there was plenty of good cocaine. The natives there would happily give you leaves to chew on, and there was this little type of rock that's got certain minerals in it, that precipitates the effect out of the leaves, and they all chew it. There was what you'd call processed coke as well. Was I aware of the amount of drugs being consumed out there? Yeah, oh yeah. But we kept it to ourselves, apart from the leaves, which everyone was doing. We weren't stupid, we were just stoned."
Dean Stockwell
"It was one long sex-and-drugs orgy. Wherever you looked there were naked people out of their fucking minds. But I wouldn't say it got in the way. It helped us get the movie done. We might have been drug addicts but we were drug addicts with a work ethic… The drugs, the drink, the insane sex, they all fuelled our creativity."
Dennis Hopper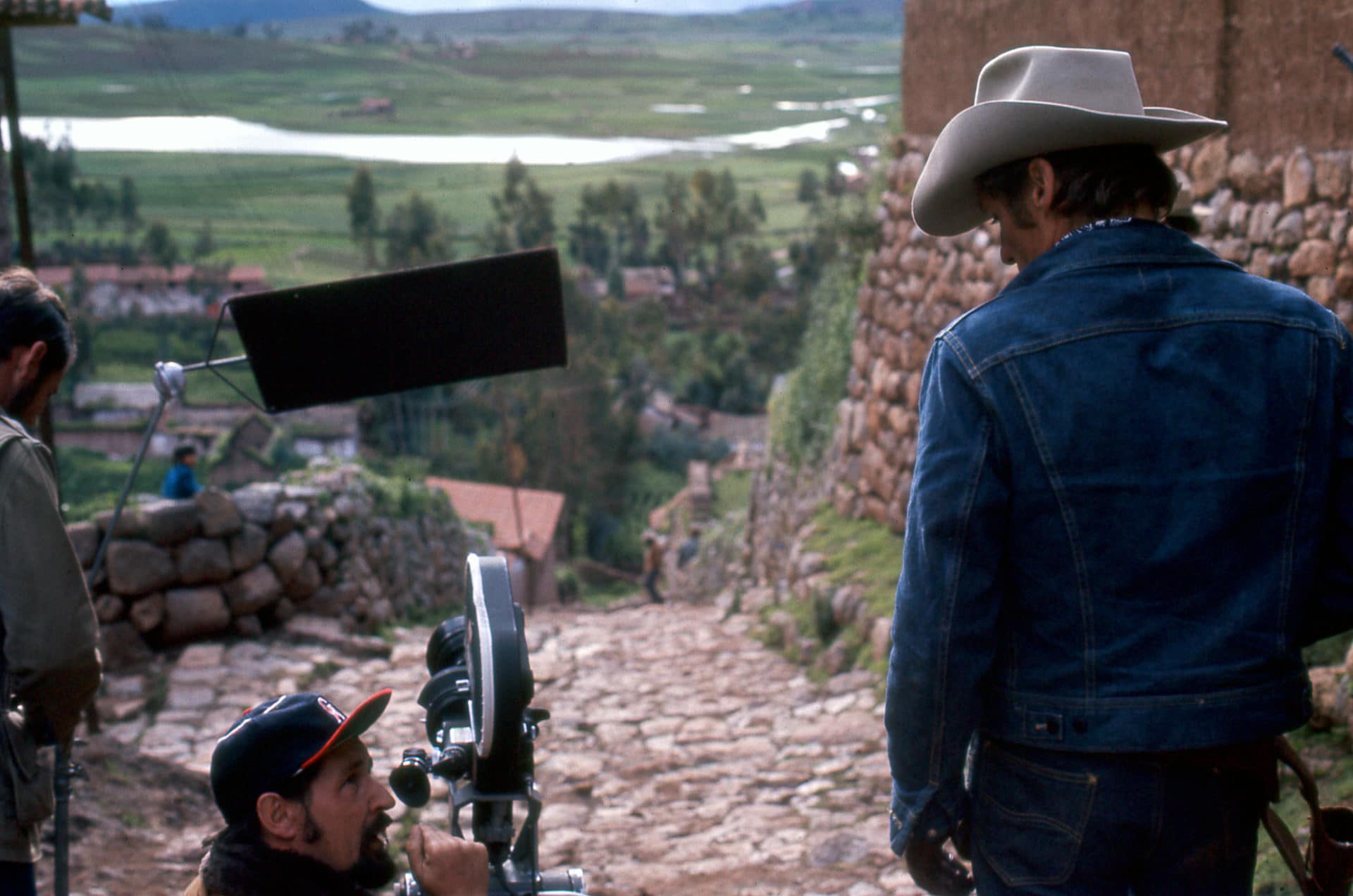 "I think my movie, personally, is one of the most important films that have ever been made in America… I don't know if anyone is going to see it, but I feel the film is going to take care of itself in time and be around as long as there are films."
Dennis Hopper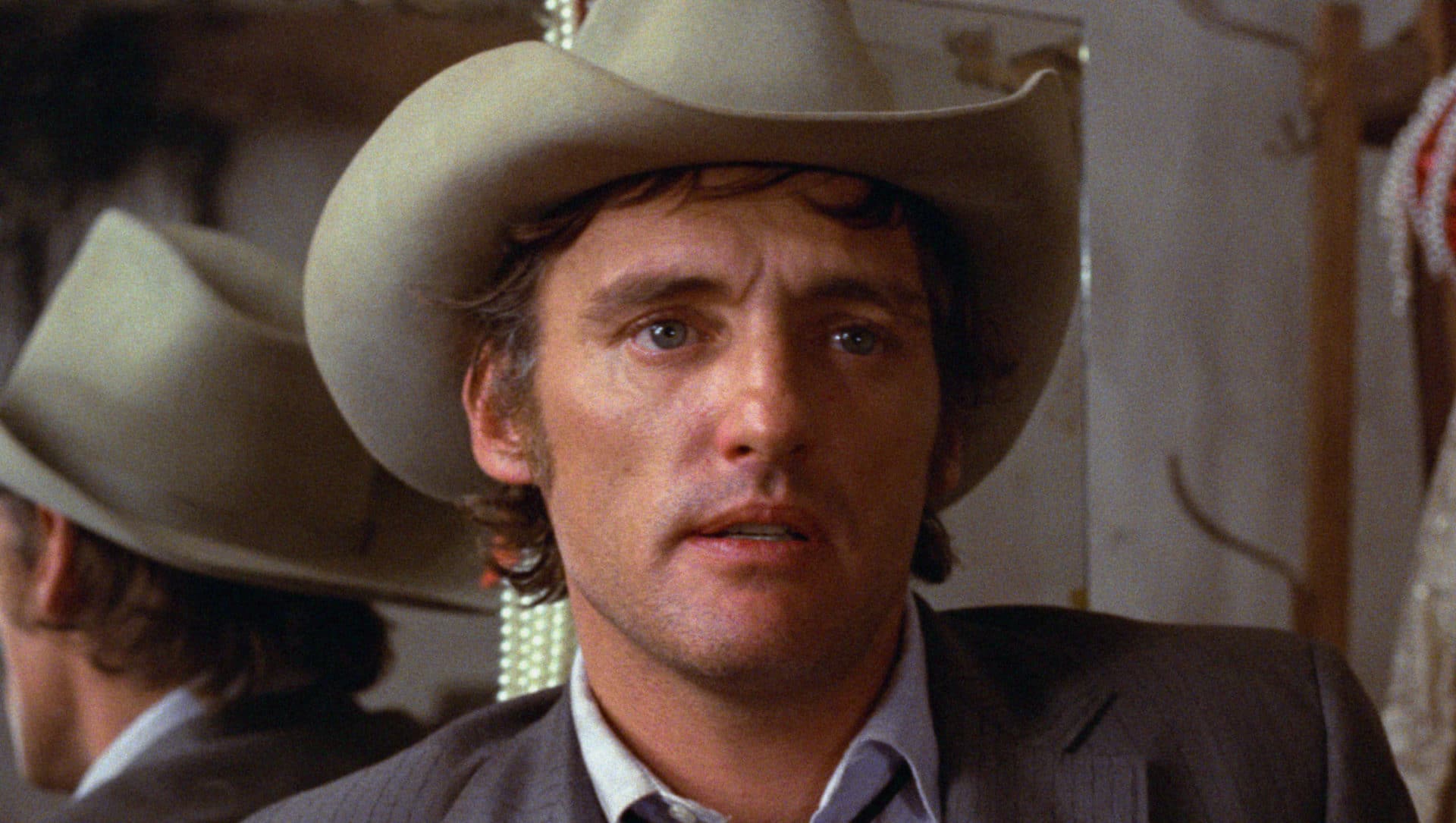 The Last Movie is re-released on 14th Dec.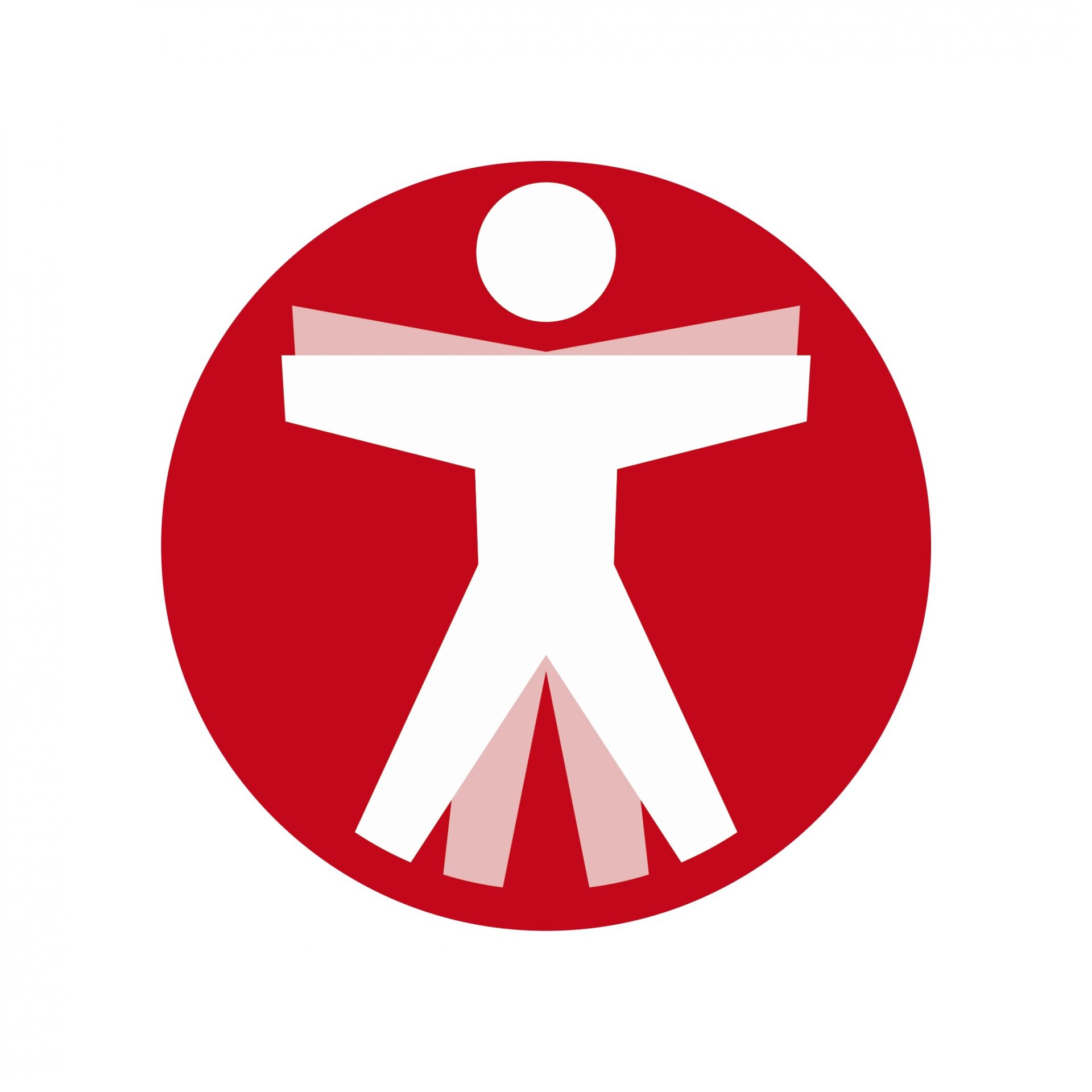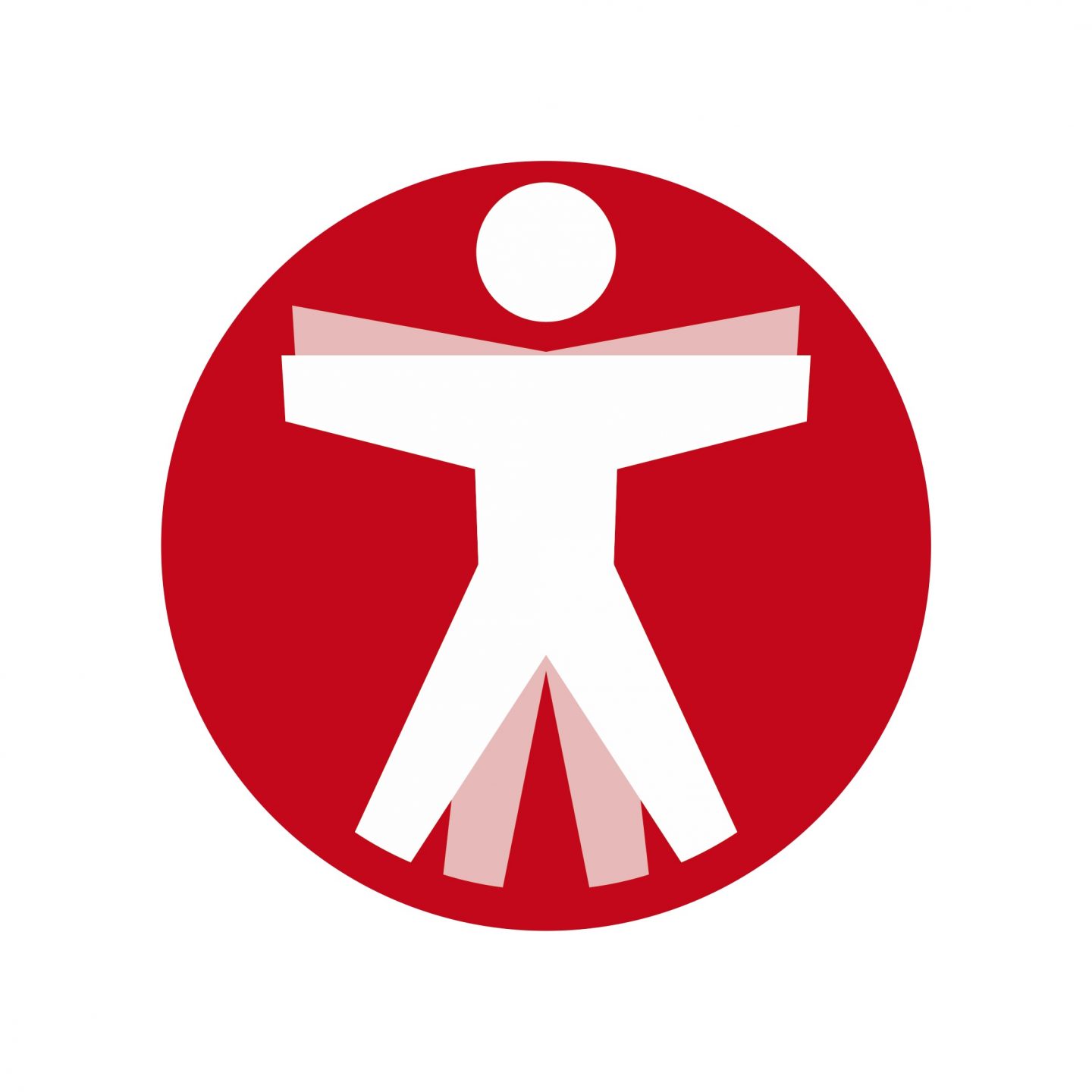 Join The Book of Man
Sign up to our daily newsletters for the best stories for progressive men.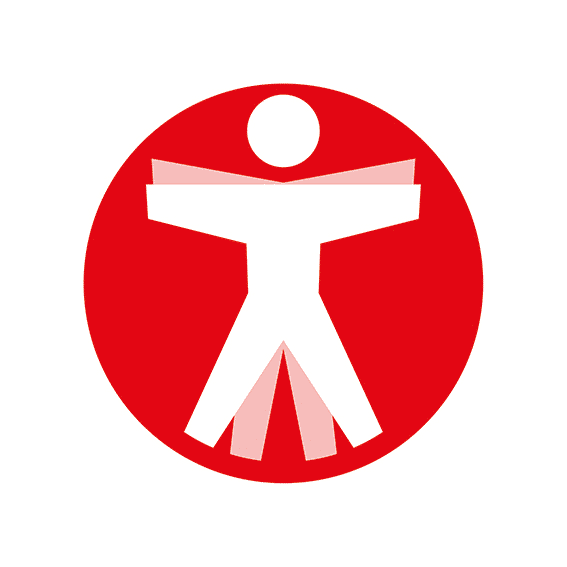 Join The Book of Man
Sign up to our daily newsletters to join the frontline of the revolution in masculinity.