A marine biologist reviews The Meg, and other mental shark films
Marine Biologist Tom Hird AKA The Blowfish, reviews The Meg and more out-there shark films.
As a marine biologist and a huge shark fanatic, I find shark films can be a mixed bag at best. So often you find yourself yelling scientific abuse at the screen for its inaccuracies, or offering advice on which shark species would best fit the role they have once again cast a Great White for. Finally, of course, there is the inevitable truth that sharks do not attack people like you see in the films. They never have and never will! This is something people who love sharks know, but sadly, the media's portrayal of sharks doesn't ever seem to come with a disclaimer. So here is mine… the sharks featured in the films I am about to mention are fictional and bear NO resemblance to the behaviours of any shark, living or dead.
Good! With that out of the way, let's begin!
Here are 5 brilliant false and totally fantastic sharky films
1. The Meg – 2018
Good old Jason Statham, he really does know how to play a wise cracking, no nonsense bad ass! And once again, that role is brought to the fore in The Meg. Thankfully Jason's previous experience as a diver (Tom Daley style, not Neymar) puts him in a perfect position to go toe-to-tooth with a true monster of the deep: Megalodon.
Now some of the science in this film checks out… there are things such as chemoclines, where two differing bodies of water are kept separate by their own specific chemistry. However, while these barriers can pose a serious challenge to small creatures, which must carefully balance all their internal physiology and so can't leap from one environmental extreme to another, something like a Megalodon would be happy to bust through without a second thought.
Next we have the issue of size, and once again, it seems bigger is better in The Meg. I cannot get my head around how big this CGI shark is meant to be, but our understanding of the real Meg is that it likely averaged around 10m in length, about the same size as a Basking Shark. Some reports put Megalodon up at 16m or more, making it comparable to the Whale Shark, but it certainly did not reach the cruise liner sized beast seen here.
Finally, we have the issue which hampers all the massive shark fantasies, and that is… they are extinct. Megalodon disappeared around 2million years ago due to climate change and competition for prey. Don't get me wrong, I'd love to see one myself, but the only place that is happening is in The Meg 2: We're Gonna Need a Bigger Ocean.
Fin rating – 4/5  Plenty of shark for your buck
Fact rating – 2/5  Meg did once exist and there is such a thing as a Jason Statham
2. Deep Blue Sea – 1999
Nothing says shark horror like super intelligent sharks, and the sharks in Deep Blue Sea are clearly signing up for Mensa. Here we see a group of scientists messing around with the brains of sharks in the search for the cure to Alzheimer's, and as is always the way with scientists (dodgy bunch at the best of times) one of them goes rogue and starts pumping the Mako Sharks full of brain steroids. The Result? Sharks with serious smarts.
Now it is true that sharks have incredible immune systems, which are able to fight off infections and repair terrible wounds. There is often talk about the cancer fighting ability of sharks physiology, but this is a contentious area. Shark still get cancers, but they don't seem to be as devastating as when humans contract them. Perhaps it was this myth about cancer fighting shark cells that first sparked Deep Blue Sea's original premise.
We see a few shocking sharky moments in this film, like the Makos swimming backwards (not possible) and who can forget the "Tiger Shark" they feed to the smart sharks? It looks like it was designed by someone who had seen a tiger, and a shark, but had no idea there really was a Tiger Shark.
Lastly, no one can forget the unbelievably, brilliantly-awful moment where Samuel L Jackson's character bites the bullet, a feat which would have required the sharks to show more awareness of the situation than most cabinet minister have of Brexit. (Perhaps not so hard a task?)
Fin rating – 5/5  A lot of Monkey Freaking Sharks in the Monkey Freaking Underwater Lab
Fact rating – 3/5  Makos can swim and do have immune systems… don't mention the tiger shark
3. The Reef – 2010
If you like your sharks to mimic shadowy serial killers, then The Reef has you covered. In fact, you could remake this film with Mike Meyers in a wetsuit in place of the shark and it would probably make more sense.
Here we see a group of friends stranded on a knackered yacht on a reef in Indonesia. Seemingly perfect shark attack territory and while you'd be correct in assuming this is a shark rich area, you'd be a little more off to think that it would be a Great White that stalks them to their doom. Talk about type casting! You appear in one film as a dead eyed monster from the deep and suddenly you're caught in that role forever.
Great Whites, while perfectly capable of swimming around reefs in Indonesia, much prefer the slightly cooler and infinitely more productive waters of sub tropical and temperate regions. Not this GWS, clearly she is on holiday and she doesn't take kindly to a bunch of good looking humans swimming in her ocean, shame she seems to be slightly bog eyed as her aim when striking at the hapless survivors is a bit off. We don't actually get much shark science in this one, it's full of jump scares and quick glimpses using footage from real sharks it seems, however there is one amazing shot where we first see the shark appear in the gloom which sends chills down even the most hardened spine.
Fin rating – 2/5  Look, it's a Dolphin!, It's a Turtle! NO! It's another Jump Scare.
Fact rating – 4/5  No super mutant sharks, no crazy adaptation. Shame that you don't get too many Indonesian Great Whites.
4. Ghost Shark – 2013
What do you get if you cross a shark with a ghost? A seriously terrible film that you HAVE to see. I actually like the premise on this one – we start with some low life rednecks who butcher and kills a shark they find eating "their" fish. After the shark's untimely death, its spirit is raised from the dead and it proceeds to seek revenge on all those who wronged it.
Personally I wish this would happen more often, especially to those illegal finning vessels trashing our seas! In the case of our ghost shark (which once again appears to be a Great White – don't they know that a Bull Shark would have been a much better fit?) it garners it's revenge by appearing in any form of water source as it hunts it's prey – so we see it dive out of a damaged fire hydrant and head butt a car! Not to mention a hilarious rip from A Nightmare on Elm Street where it appears in a bath.
But it doesn't stop there, our ghostly gilled fiend appears in a bucket and even a cup of water… Yes, it IS that bad. The whole thing is rounded off with one of the worst looking shark puppets/animations you can find and frankly the only bit of science this movie holds onto is that sharks need water. Awful, inaccurate, cheap and badly acted, this is one of the finest shark movies of all time!
Fin rating – 2/5  I ain't afraid of no shark… especially not one this badly animated
Fact rating – 1/5  My nana once saw a ghost… turned out to be the cat walking around with a tea towel on its head.
5. 47metres down – 2017
Now here is a film which scares me for all the wrong reasons. 47metres down is a diver's worst nightmare with sharks thrown in for good measure.
Here we see two sisters sign up for a cage dive with… you've guessed it… Great White sharks. Hey Hollywood!?! There are around 400 odd species you could chose from, look outside the box/cage for a change! Anyway, our two leading ladies head out on a boat that appears a little worse for wear, and dive in a shark cage that looks like it couldn't keep out an angry piece of strong cheddar, let alone a ton of shark. The dive kit is ruddy decent though (clearly where the operator has been spending his cash) and with full face masked and radio comms equipped the dive begins, before, and please tell me you've guessed it by now? The line breaks and the cage sinks to 47m deep
Along the way back to the surface our ladies outswim an animal capable of hitting 20+ mph, and despite being bitten numerous times, seem to be impervious to one of the strongest bite forces on the planet. We do get a nice glimpse of what to do if you ever are attacked though, as one character goes for the eye gouge when gripped by their relentless finned follower. The biggest crimes here are not to the sharks, but to the physics of diving! Bloody scary stuff.
Fin rating – 3/5  Sharks in the dark!
Fact rating – 2/5 More of a lesson in scuba than sharks.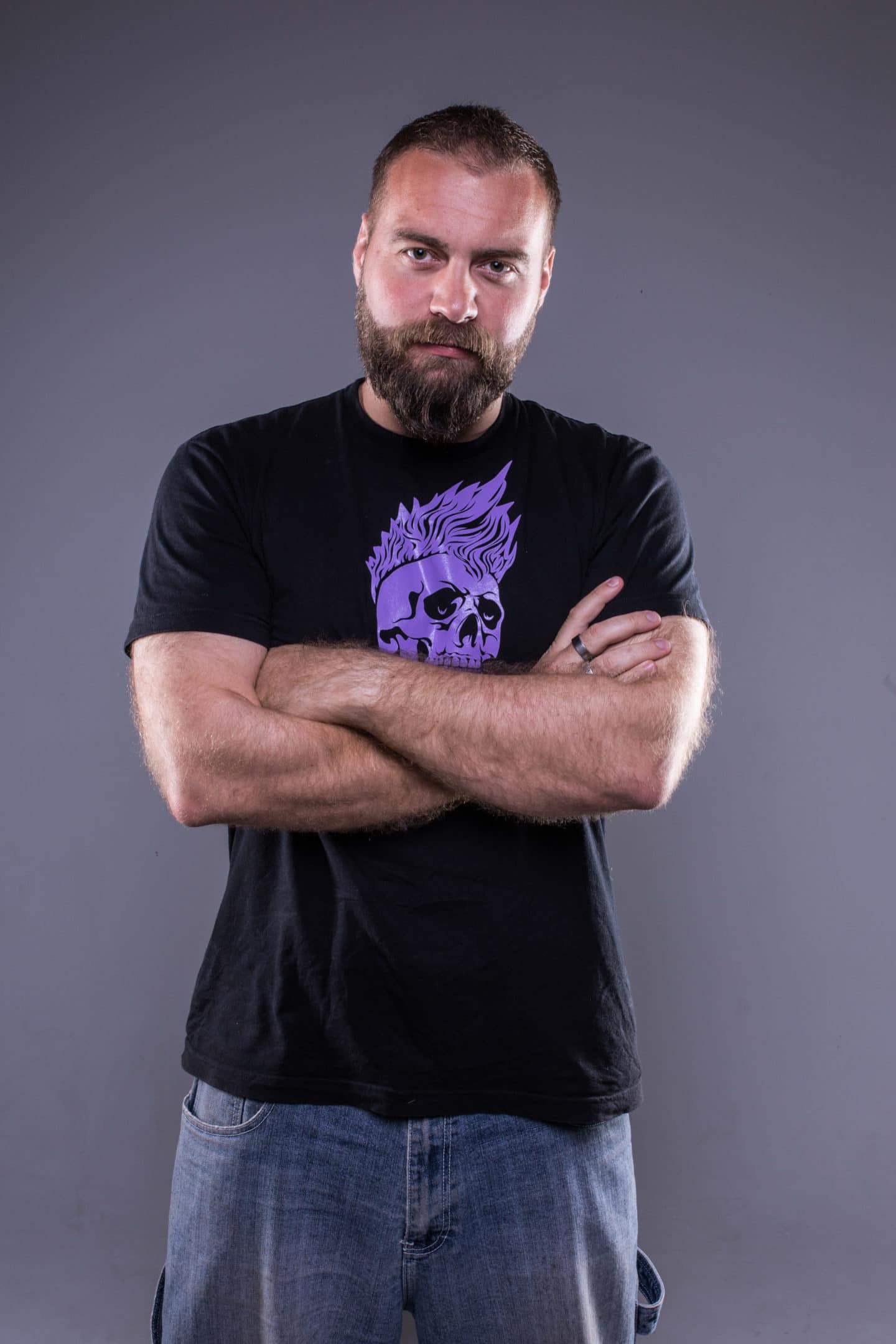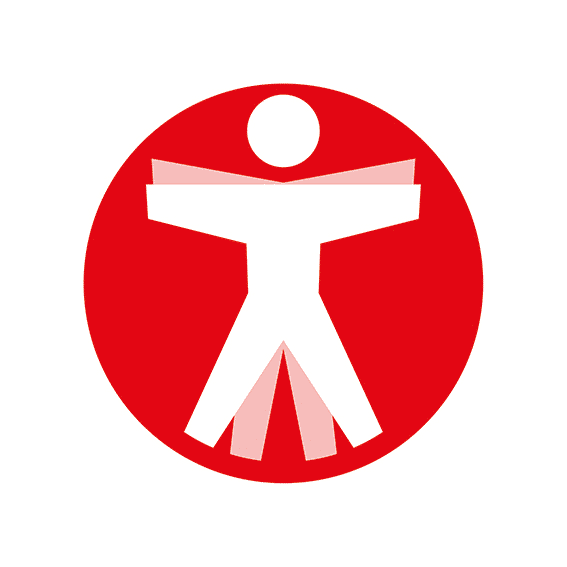 Join The Book of Man
Sign up to our daily newsletters to join the frontline of the revolution in masculinity.