Iniesta and the value of tears in football
Iniesta's last games for Barcelona will bring the tears falling on the pitch and around the world. Sport may still be the only acceptable place for men to cry, but isn't it at least a step in the right direction? Scott Salter looks at a short history of crying in football.
"I've been here all my life so it's very difficult to do this."
The tears in his eyes showed how difficult it was. Andres Iniesta, the magician at the heart of Barcelona's midfield for so many years, broke down in tears during a press conference announcing his departure from the Catalan club after sixteen years in the first-team.
It is the second time in a little over a week that Iniesta has laid his emotions for all to see. The first, during the Copa del Rey final, gave the biggest indication yet that he was going to leave the club. With two minutes to go of the final and Barcelona leading Sevilla 5-0, with Iniesta having contributed one, the Spaniard was substituted and was met with a standing ovation from both his own fans and the opponents. On the bench he openly wept.
This was surely the realisation on both his and fans' part, that it was the beginning of his goodbye. Goodbye to the club that he had grown up at, both as a player and a man. Iniesta is one of football's nicest guys, a genius with a sensitive soul who's opened up about his struggles with depression in the past.
While thirty, maybe even ten years ago, his tears may have seemed excessive, these days it feels about right. On the pitch and in the stands, it's now perfectly fine for men to weep, in moments of defeat or ecstasy or in this case, sentimental sorrow. Many would agree that sport is the one area where men are allowed to show such emotions, and many would agree this is a sign of emotional difficulties. But may it not also be the case that this is what makes sport so important to men. A place to let things out. And, if we trace things back to Paul Gascoigne's tears in 1990, was that not the seed of modern men being allowed to be increasingly open?
Life after Gazza's Tears
"Before Paul Gascoigne, did anyone ever become a national hero and a dead-cert millionaire by crying? Fabulous. Weep and the world weeps with you." So The Independent reflected at the time.
Thus the floodgates, well if not exactly open, were certainly unlocked. Particularly in international football, the sight of players letting it all out post-matches became commonplace. Soon, part of the ritual of seeing teams relegated was the close-up of the fans who remained in the ground long after the final whistle to sob. Of course, a pub full of blokes would generally hoot at the sight, but tears were more visible, at least on the big stage.
I was interested to see whether tears were more commonplace in football than we thought, and if they occurred behind closed doors. I spoke to Andy Campbell, a former-England under-21 international who made 269 appearances for Middlesbrough, Cardiff and more during a 22 year career, about whether emotions came out away from the pitch.
"Yeah, I've got upset about various things. Mostly when things haven't gone my way or bad things have happened," he said. "When I was at Boro, the foreign boys cried but that was soon a normal thing [for everyone]."
It was somehow surprising to hear from a player's perspective that tears were commonplace in the dressing room for many years, but then again, it's to be expected, surely? For so many footballers, tied to clubs from a young age, often separated from their families, their career means prolonged pressure, loneliness and isolation. It's bound to impact them. And eventually make it out onto the pressure cookers of the pitches themselves, in front of the cameras.
And fair enough – these are young men under pressure, and do their riches matter to them if they aren't able to perform as people expect of them.
One of the most powerful examples in recent times of a footballer crying was Rio Ferdinand in his BBC One documentary 'Being Mum and Dad'. Ferdinand was visibly emotional as he explored ways to support his young children after the death of his wife, Rebekah, and it was a deeply moving moment when the old school defender's guard dropped. For football fans, Ferdinand had been the image of a strong footballer with a tough, unbreakable mentality. To see the old campaigner let his guard down and show that it's okay to cry was a powerful and important moment. Footballers could also cry away from stadiums, after their careers are over, in 'real' life. And it was ok. Strong to do so, in fact.
The sad reality is that many footballers struggle to cope after their careers end. Gary Speed and Justin Fashanu are just two stars who have taken their own lives, while the likes of Dean Windass and Clarke Carlisle have spoken out about their own struggles with depression.
"People have this image of me as this big strong man who can take anything life throws at him, but I'm not ashamed to say I wanted to end it after a string of setbacks" Windasssaid in 2012.
You hope that role models like Rio Ferdinand are leading the way for other men to acknowledge their pain.
Tears in the stands
From a personal perspective, crying about the game I love is nothing new. I sat in Wembley on the 22ndMay 2010 having seen my beloved Cardiff City fall to a 3-2 defeat to Blackpool in the play-off final and cried. It was a moment that I had dreamt of – watching Cardiff in the Premier League – and it all came crashing down in that moment.
My Dad – also a Cardiff fan – had also experienced play-off heartbreak. Although absent for that loss, he tells me the closest he's ever come to crying was Cardiff's semi-final loss to Stoke in the 2002 play-off semi-finals. Cardiff had led 2-1 from the first leg, but crumbled to a late 2-0 defeat in the second leg.
Tears as a result of match heartbreak is a regular thing now."In the second Champions League final against Milan, when Inzaghi scored his goal and we lost. I was gutted"says Josh a Liverpool fan when I ask him if he's ever cried at football. Federico, an AC Milan fan, has a similar experience telling me about his tears after Italy failed to qualify for the World Cup this year. "I felt discomforted and had to let it out" he says. "It had never happened in my lifetime before and it warranted a big old cry."
A reality check
Whether it's fans or players, it would appear that tears are truly a part of the game today.
However, it seems that the most common reaction to men crying about football from those who have no interest in the game is to mock. Let's not be too touchy-feely here – tears can still bring ridicule.
Bhrett A. McCabe, Ph.D, a Clinical and Sports Psychologist and owner of The Mindside, told me that this reaction, "has the potential to marginalize full emotional expression and chastise a person for being in touch with their inner workings and emotions."
He continues:"For instance, the reaction to Tim Tebow visibly crying on the sideline in his last SEC American football game. The reaction seemed to focus on the hurt and weakness of Tim Tebow, instead of the fact that he was investing his full emotional expression and being into the game. The fact that he felt comfortable enough to allow the emotional expression is what we should be focusing on."
But in general, tears in sports are more acceptable for men than, say, in the workplace. So why is this, from a psychologists point of view?
McCabe says, "Men are problem solvers under adversity and women are expressers – that is why there is often a disconnect in relationships when there is a struggle. Men want to solve the problem and that is often a defence against experiencing the depth of the emotion, which can limit their ability to fully understand the circumstance. So I would guess that not showing full emotion is just protecting the full connection – but in sports, there is a distinct goal in play, while in life, the goal is somewhat ambiguous."
According to Death and football: An analysis of men's talk about emotions, researchers found that men view themselves as emotional beings but "only within specific, rule‐governed contexts, and cited death, a football match and a nightclub scenario as prototypical contexts for the permissible/understandable expression of grief, joy and anger, respectively."
The researchers demonstrated that football was a context relative to which the relationships between 'masculinity' and emotional expressivity were easily discussed.
And isn't that a good thing? To at least have somewherecomfortable to cry. Isn't it at least a start of men's progression to embrace their emotions at a time when even newspapers like The Guardian publish articles which claim, "men's tears are so uncomfortable, even in this modern world where almost everything else is OK."
So as Andres Iniesta leaves Barcelona in tears, we should not only celebrate his contribution to the game, but the example he is setting to young men that's it's okay to cry. Doing so is one step closer to the change we need.
For more on the struggles men face with opening up, read our interview with the CEO of the men's suicide prevention charity CALM.
Follow Scott Salter on Twitter @Scottsltr.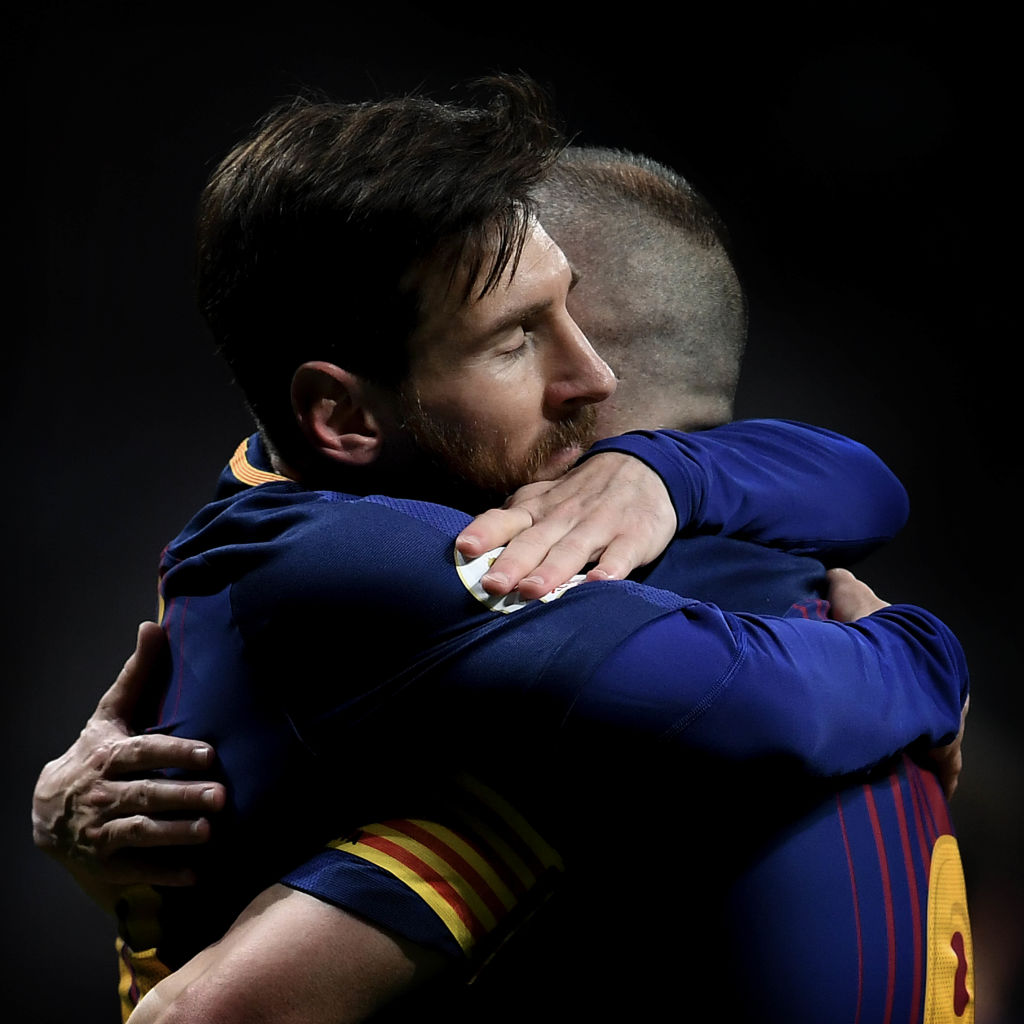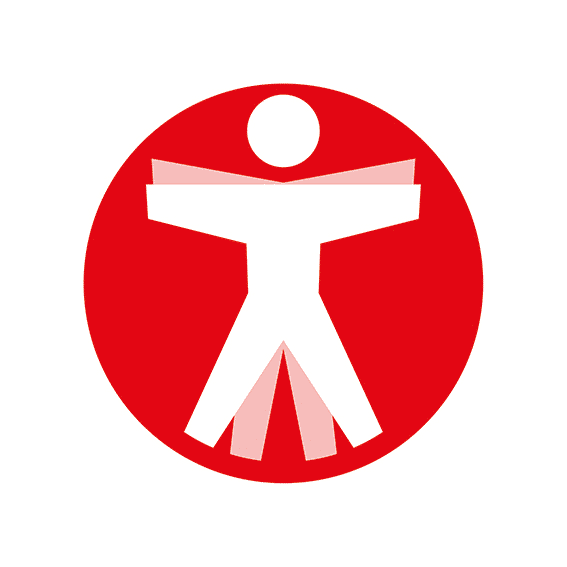 Join The Book of Man
Sign up to our daily newsletters to join the frontline of the revolution in masculinity.