Simon Gunning, CEO of CALM, tells us about the work of his suicide prevention charity, and their recent rooftop sculpture stunt highlighting the 84 men who kill themselves each week in the UK.
The Campaign Against Living Miserably are one of the most important organisations around – they are a movement to prevent suicide, and from their Lost Hours Walk to their helplines and stunning awareness raising campaigns, their work is invaluable and frequently iconic. Here, their CEO Simon Gunning tells us all about their work and the challenges facing men's mental health…
On the problem with stoicism
There's a very strange connection between strength and stoicism with men. I don't understand why it is in a societal or psychological way. These things are not analogous, because if you want to tell your mate how you feel, that takes strength.
On the openness of kids
Kids don't have perceived ideas of what to be. As you get older you get wrapped up in what other people expect. It rises to surface as you grow older like a ball of fat, and you come to believe it. Eleven year old boys have no problem saying they have best friends and being affectionate with them. At a certain point we seem to change, and have a strange appropriation of stoicism.
Blokes feel paralysed and can't communicate, even with their best mates
On The Best Man Project
The idea for the #BestManProject came from a piece of insight that for men in the UK, friendships tend to wane in our thirties. As you get married, and your jobs get harder, you have less time for mates. Blokes feel paralysed and can't communicate, even with best mates. Female friendships are more emotionally tactile. We did a lovely video where blokes were forced to say something nice to their best friends and it became a cathartic thing. They were hesitant, but once they did it, they really went into it, and it became very emotional.
On campaigning beyond the metropolis
We have to reach men who are socio demographically challenged, where economic circumstances are lower, and expectations are lower.
On changing the way men see themselves
The key issue is that men don't perceive what they're experiencing as being something you can complain about or challenge. So we're highlighting this need for a perception change, not the bollocks of 'hey that's just life', which steers you towards isolation and self-medication and the violent end of suicide. That's what we want to prevent, by challenging the self-perception of who you are and what you can be.
Men don't perceive what they're experiencing as being something you can complain about or challenge
On not just talking, but acting
We talk about talking and opening conversations about what men are feeling. But we also want them to do something. CALM Collectives are there to bring people around shared activities, the act of doing something, to challenge the box you are stuck in. That may be talking or telling something about yourself but firstly it may just to be part of a group of people doing things together.
On challenging masculinity
We want to encourage the questioning of masculine expectations – to acknowledge that Harvey Weinstein is a misogynist fuck and to challenge what it is to be men.
On the difficulties 
A YouGov poll found in excess of 80 percent of men want to be the bloke who wants to be asked to help. How have men come to this point? Where we want to be asked for help but don't want to ask for any. Maybe those 80 per cent want to be the strong person again. Our ingrained role modelling says we're here to protect and to lead.
On new role models
One of the important parts is the role modelling of this notion that it's OK not to be the Alpha all the time. I think role modelling with Professor Green, and other tough guys like Freddie Flintoff, where they talk with comfort about things you'd be labelled a sissy for in the past – if younger men can see those, they can see what real strength is.
You have to get out there and show people. Smash society in the face with a shovel
On a shovel to the face
We have to be aggressive, not passive, we have to be explicit and say your life will be better. As a human you want to fit into a pack, but you need to know that when you have changing needs, your pack will support you. Our message can't be passive. You have to get out there and show people. Smash society in the face with a shovel!
On spreading the message to tough guys
To address notions of male and female behaviours is hard in some different areas of society. The charity, State of Mind, does a lot with rugby league players, the toughest blokes in the world. They e screen classic rugby league games, and then have a Q&A afterwards where they can talk about emotional aspects of life with ex-players and each other.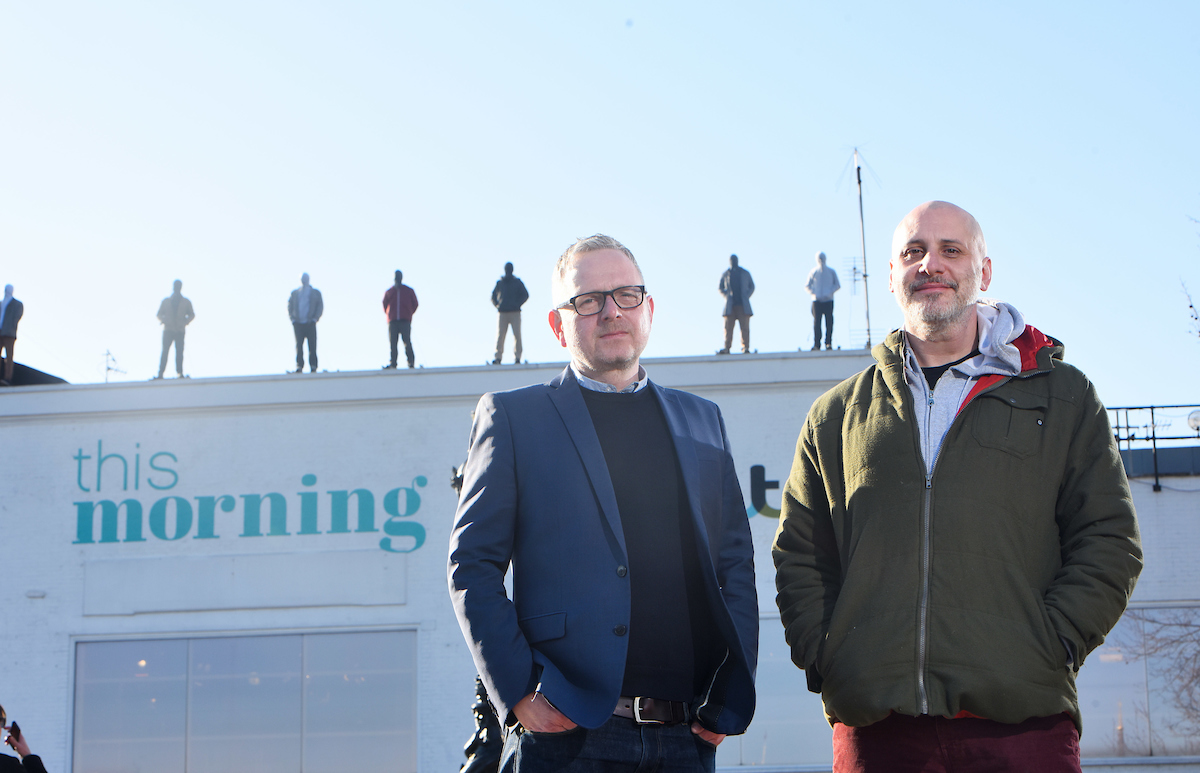 On the harsh truth
84 men die every week from extremely decisive forms of suicide. We put 84 statues on the rooftop of the ITV building to highlight this. They were made by artist Mark Jenkins, with support from bereaved friends and families of men who have been lost to suicide. We wanted to put that 84 a week into a focus. It's impossible to comprehend, until you can see it.
On the hope
You can come from any social background and be actively encouraged to be liberated, to express yourself.
Visit thecalmzone.net for more information and to get involved.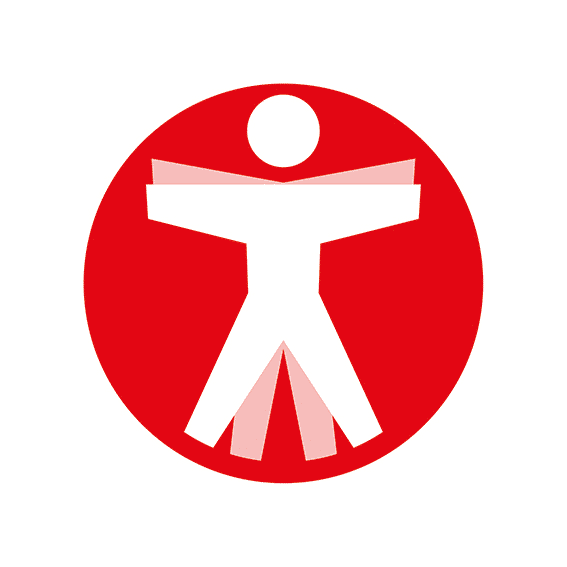 Join The Book of Man
Sign up to our daily newsletters to join the frontline of the revolution in masculinity.