An interview with the creator of Draw With Rob, one of the most inspired and, for parents, gratefully received communal initiatives as families gathered during lockdown to draw along with the man himself...
Firstly, thank you for giving us parents an hour of harmony this year – can we have your story of the year, and how 'Draw With Rob' developed to grab the moment?
Well I'll start by saying my schedule at the moment is crazy. Even back in February or March I had a schedule which takes me to 2024 – I have these my children's picture books and I illustrate for other people and I have a fiction book coming out next year. My agent has to block out my time week by week.
Here's what happened: I'm busy – deadline, deadline, deadline. They'd just made the decision to close the schools. It was a Sunday night and I was watching the news with my wife and I said 'I think there's something I can do.' I was thinking about parents, I've got 3 daughters, I know what it's like in the summer holidays when they haven't got anything to do, it can be a nightmare. I thought there's going to be all these parents with young children at home looking for things to do and I thought I could help give the parents half an hour respite.
I do something similar in my live events. I didn't know this about being a children's author but you need to develop an act. I remember being on the stage at the Royal Festival Hall in front of 800 people within the first month of my first book coming out. One of the things I developed were these live draw alongs. I have a flip chart behind me and do a step by step drawing with the kids – by the end the kids are always super impressed with their drawings. I knew I was onto a winner with that and I even did some videos that I called Draw With Rob back in 2016.
Sitting on the sofa that Sunday night I got one of my old videos, edited a little clip of it and put it up on Twitter to see what people thought of me recording more for parents to do with their kids at home. Straight away all these people went mad for the idea.
On the Monday I recorded the first one, the Tuesday I put it up online and, I'm not joking, on the Wednesday I was on BBC Breakfast and the News at Ten. It was that quick.
At this time the social media landscape was all doom and gloom, but my feed was a little oasis of joy, because it was just filled with pictures of children holding up these drawing and smiling. I was getting photos of entire families doing draw alongs together, all standing around the kitchen table holding their drawings up.  It was a life affirming thing and it grew and grew. I'm still uploading them every Saturday, I think we've had 4 million views on Youtube.
But I haven't had a weekend off since March! Not that I'm complaining, it's been lovely.
You need a break!
Yeah and then I don't know what I was thinking but I said to me agent we should do a Draw With Rob Activity Book – she pitched it to Harper Collins in April, they said lets do, but we want it to come out in July so we need all the artwork in 3 weeks! I had to shoehorn that in too but it was a Sunday Times number one bestseller, so we did another one and a Christmas one, with another 3 planned. Suddenly it's become this huge publishing thing which is fabulous but at the moment I'm waking up at 4 every morning in a panic!
Do you mess up the drawings ever when you're recording? 
Well I always tell the children that there's no such thing as messing up a drawing. Don't get me wrong, if I really mess something up when I'm doing my books of course it goes out the window. But I tell children if you mess up, keep going and draw your way through it – because often those happy accidents when a pen smudges or an ink blotch goes across the page are often the bits that add character to drawings. My characters are built out of very simple shapes and patterns, and you don't always want the circle to be absolutely perfect, if it's squished it somehow adds even more character to the drawing. I always say keep on going. So I've done all the videos in one take. There's maybe two or three where I've had to stop because the dog started barking but pretty much I just put them all up.
Have you been getting good responses from kid and parents?
An amazing response. What I like are that some children are making their own 'Draw with..' videos. 'Draw With Calum' and so on. They record them and its funny I hear them saying the same things I say. The whole thing is surreal. One kid went to his school dress up day as me – with the hat and glasses. It's really strange.
There is a genuine warmth in what you're doing, and do you think it provides a collective thing to do together which is about reassurance? 
No question, especially right at the beginning. Now we're a little more used to it but then it was all unknown so I think people went back to basics. And that's where I came in. Drawing is a very simple pleasure. You just need a piece of paper and a pencil – what it comes down to is doing something with your hands. And it allowed that pan generational thing, children and parents and grandparents doing something together. And everyone being as good as each other – no one is better than anyone else there's just different ways of doing things. It really helped parents get a little bit closer to their children at a time when we all really needed that to happen. Everyone needed a bit of a hug back then and that's what Draw With Rob was: a bit of a hug.
You achieved a Guinness World Record as well?
Oh yeah! I forget about that. That was fun but nerve wracking. It was organised by this group of entrepreneurs to raise money for Covid related charities and the NHS and they asked me to front it up, so it was quite an intense period. The actual world record to beat was 16,000 households – because its not people its per log-in – for the largest online art class ever.
We'd done quite a lot of publicity about it because I thought it'd be embarrassing after announcing it to not manage to break the record. I was posting a lot and was quietly confident going into the day. But I was set here on my own in my studio with my phone on this clamp looking at this piece of paper, looking at my phone and see how may people were in the Youtube waiting room. With about 5 minutes to go it was about 2000 and I was thinking, 'Oh god I've been giving this the big 'un and it's going to fail badly.' But then in that five minutes I watched the numbers suddenly go up to 45,000! It was quite an odd feeling speaking to a football stadium full of people but I was just on my own in my little shed.  I had to keep them online for 40 minutes in order to break the record – those were the rules – and I dread to think what I was talking about. In my videos I usually fast forward bits and go at double speed so theres always a time in my videos when I don't have to talk anymore and can just colour, but this I had to do all live.
Again it was a lovely community thing. Even now when I take the dog out for a walk I walk past houses and see faded whales with the rainbow above it – the drawing we did for the world record – in windows. It's so bizarre and lovely.
Every single thing to do with Draw With Rob has been a positive thing for everyone involved.
Well we're delighted to be able to say thank you for what you've done and to make you one of our Men of the Year…
It's wonderful to have it acknowledged like this. Very unexpected but very nice, thank you!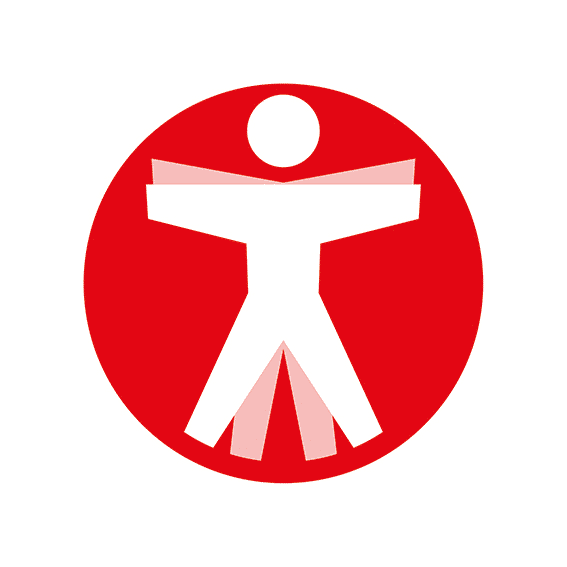 Join The Book of Man
Sign up to our daily newsletters to join the frontline of the revolution in masculinity.