Sexual harassment – why men must act to tackle it
The level of fear women have to deal with on a daily basis due to male behaviour has been powerfully exposed by responses to the Sarah Everard case. It is vital that men listen and act, because women's liberty is compromised and their lives put at risk.
In the wake of Sarah Everard's disappearance, a Twitter user called Stuart Edwards tweeted:
I live less than five minutes from where Sarah Everard went missing. Everyone is on high alert. Aside from giving as much space as possible on quieter streets and keeping face visible, is there anything else men can reasonably do to reduce the anxiety/spook factor?

— Stuart Edwards (@StuartEdwards) March 9, 2021
The response to this has been huge, and the stories truly disturbing. Women took the chance to state what behaviours on the street are frightening and what men could do to make them feel safer; some recurring responses included giving women space, crossing to the other side of the road, and always walking female friends home.
We also asked for further comments and suggestions on our Instagram page:
From the responses gathered, and book research we have recently done, here are a few main takeaways on this matter:
Most women have a story about some form of harassment. It is pandemic, if you will. A daily, hourly occurrence in the lives of women. 'Not all men are murderers' is what keeps being said but the issue is that scary and threatening behaviour is highly prevalent, and murders and abductions and harassment need to be viewed in the context of a social environment in which women are lesser beings, objects, there for the taking. It is men who are behind the overwhelming majority of harassment, sexual violence and murders, so there has to be an investigation of this as a linked issue – and accountability. If men are simply saying, 'it's not me, or my mates', then who is it? Because it is clearly happening everywhere, all the time, to most women.
The very least men can do is obey some codes of respectful behaviour outlined above. Just because this is clearly a systemic issue doesn't mean it's not personal too. As in, we can all do better, and we can all police each other. Again, who is doing this? Isn't harassment, objectification, a strange sense of ownership, much closer in our environments than we'd care to admit. Denying that is to be part of the problem.
Valuable as the advice women are giving surely is – not least in the way it helps reassure them that men are listening to what they are going through – the fact is it shouldn't be necessary, and it just shows the level of fear out there that which makes it so. When you look at the simple pleas to not walk up behind a lone woman on a night out, never mind the cat-calling and the groping, you have to ask where common courtesy went? Or did not respectful behaviour towards other humans ever arrive? Clearly it is not the instinctive thing you'd think it is. It means that there needs to be some form of deeper change in society, where boys and men are educated in social behaviour and relationships, to tackle this. The organisation Promundo runs programmes around the world to engage men and boys in 'promoting gender equality and preventing violence' but not in the UK. Perhaps we need to follow that example.
Really – really – we exist in a world which is run by men, in which men are the 'Default' human, and women are Other. From the first story of Eve being pulled out of the side of Adam to then bring about The Fall, the idea of women being 'less than' has been rooted in religion, tradition, culture, and families.
What we are experiencing now is a time when equality is rising and women have a voice – the problems they face as the Other, including less pay, less representation and this ubiquitous sexual harassment, is now being exposed like never before. Some men are recoiling from this, denying it, fearful of it – and no wonder, because men are all culpable in some way: we have been brought up in this sexist, misogynistic system, so how could we not have been infected by it at some level?
But the point is that any ego-driven denial has to be risen above and personal accountability established. It is an unfair system so on one level this is simply about doing the moral duty of supporting a fair society in which women are equal. Yet it is also an unsafe system, so this is about making sure people aren't hurt or living in fear. It really is that stark. One woman wrote on our IG story: "my husband gets to go for a run at night in the dark. I do not." That says it all. Life is different for women and this climate of harassment is one which infringes a woman's liberty. This is unacceptable.
The World Health Organisation has called for violence against women to be a public health problem. Shouldn't harassment of all kinds be considered the same? And be policed and punished as such?
Public sexual harassment (PSH) is not an offence in its own right in the UK. As the campaign 'Our Streets Now' has highlighted, PSH has to be tackled with awareness and education but also on a legislative and political level. Currently incidences of sexual harassment can fall under a number of acts, including Unlawful Discrimination under the Equality Act or Voyeurism under the Sexual Offences Act, and the point the campaign makes is that it dilutes the issue and makes prosecution more difficult. You have to say new legislation would send a powerful message. It is something which has had an effect in countries where sexual harassment has specifically been made illegal including Portugal and Belgium. France has an anti-catcall law allowing police to issue on the spot fines.
This is one of those huge issues that needs both individual, educational and criminal change to make life fairer and safer for women. And men must  support it, otherwise this situation will continue for a very long time; can't we make history now?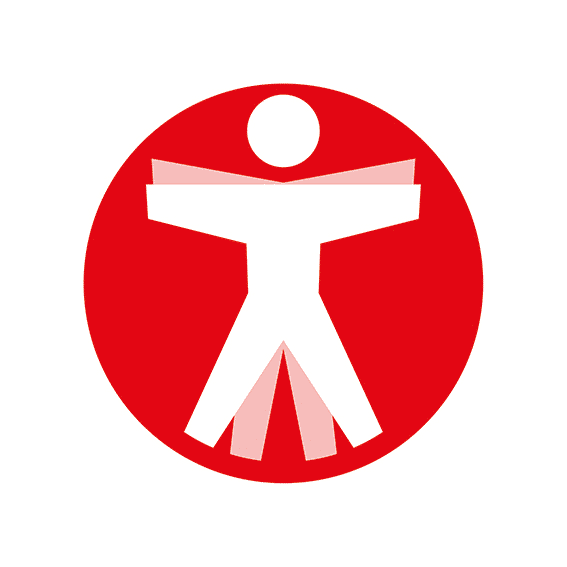 Join The Book of Man
Sign up to our daily newsletters to join the frontline of the revolution in masculinity.