International Role Models
These are the men who are the antidote to toxic masculinity - activists, thought-leaders, campaigners and symbols of change for the benefit of all.
DeRay McKesson
A former school administrator in Minneapolis who, after taking part in the protests in Ferguson after the police killing of Michael Brown, became one of the leaders of the Black Lives Matter Movement. He also hosts a podcast called Pod Save The People, about racial issues in America, the co-founder of Campaign Zero which aims to end police brutality and the author of On The Other Side of Freedom: The Case for Hope. He is also a feminist supporter, an advocate for workplace equality and works to help men reassess their behaviour in society in which we are conditioned to be sexist.
"I've found it helpful to ask men to think about times when they've felt unsafe and then have them think about times when they think women feel unsafe, or other people from identities that they don't share. Safety is an interesting nexus that most people can understand. And in these conversations, I've had men, especially straight men, realise that they almost never think about their own safety because of the way society is set up."
Bobi Wine
The Ugandan MP and musician Robert Kyagulanyi, is most often known by his artist name of Bobi Wine, was earlier this year detained and tortured by President Yoweri Museveni's palace guard and charged with treason for allegedly throwing stones at a presidential convoy. Eventually granted bail he went to America to be treated for his injuries, but recently returned to the stage in Uganda. The self-style 'ghetto president' has become a hero to Uganda's young population – where ¾ of the population are under 35 – and they are enraged by poor job prospects and a president who has been in power since 1986.  He is also involved in humanitarian causes including campaigning for malaria prevention, responsible parenting is a Save the Children ambassador for their EVERY ONE campaign.
And he doesn't like Kanye West much, after the US star visited President Museveni (also a Trump fan) and gave him a pair of his Yeezy Boost trainers. Wine commented, "It would have been great if he had used his voice for the good of the people in Africa. I'm a musician but I am not allowed to stage a show in my own country because I disagree with the president. It is very disappointing."
Thank you @eddykenzoficial 🔥🔥#KyarengaBusabala pic.twitter.com/sDnKyqPSAT

— BOBI WINE (@HEBobiwine) November 10, 2018
New F4
A Chinese boy band that's been branded 'sissies' by state media for their androgynous appearance when they recently appeared on a back-to-school television special. Guan Hong, Wang Hedi, Wu Xize and Liang Jingkang, known as New F4, sparked huge debate in China, with many now saying there is a crisis of masculinity in China, with men becoming socially regressive to prove their manhood in a society with huge gender imbalance caused by strict birth control policies. The original F4 came from a Taiwanese teen drama called Meteor Garden which featured pretty rich boys called the Flower Four and sparked a spin-off boy band. It was remade in Korea and became even bigger across Asia as part of the K-pop phenomenon. Now mainland China has remade Meteor Garden and this new F4 are an instant phenomenon, who just by the way they look is a challenge to Chinese male orthodoxy.
Walter Thompson-Hernandez
A multimedia reporter for the New York Times, Thompson-Hernandez travels the world telling the stories of people who don't have a voice, such as an albino community in Ghana. The son of a black father and Mexican mother, he is a keen ally of women's issues as well as battling stereotypes around men from all communities. He told Quartz, "We've been conditioned to believe that the only way to perform masculinity is through forms of hyper-aggression, violence, and domination. These patriarchal notions have been detrimental to everyone in our society. We suffer when we're unable to express our humanity, softness, and tenderness."
my latest for the @nytimes : A story about a group of childhood friends from Compton who are redefining cowboy culture and challenging stereotypes about African-Americans. https://t.co/UZoU8nQ5bt

— Walter Thompson-HDZ (@WTHDZ) March 31, 2018
Aaron Porter
New London pop/R&B star who is breaking into the industry as an openly gay artist who is aiming to fight toxic masculinity, and also talk about areas of masculinity that aren't usually addressed. "I'm currently hung up on the idea that men are suffering alone, not expressing and talking about how they really feel. A lot of guys only know how to go straight to anger. I'm hung up on the idea because society has traditionally mocked men who talk about their feelings, men are taking their own lives and that is just absolutely heart breaking. " Check out his video for BOY:
Billy Monger
A British racing driver who became a double amputee last year after a horror crash 18 months ago, but was back racing in F3 within a year in a modified car. In his first race back he finished third, and ended the season this year in sixth.  Watch the documentary called 'Driven' tonight for a look at this astonishing individual who never stopped smiling through his ordeal or being determined to make a return. He is still aiming to be an F1 driving like his hero and supporter Lewis Hamilton.
Alexei Navalny
Since becoming Russia's opposition leader in 2011, Navalny has spent 192 days in detention as he's been hounded by President Putin's regime. This month the European Court for Human Rights ruled two of his arrests as violation of human rights, which represents a major victory for him, but could just lead to more Russian isolationism from Europe as they move to just disregard such international watchdogs. Navalny is a lawyer and anti-corruption activist, as well as an investigative journalist which makes him a serious and persistent thorn in Putin's side. Navalny has said, "Putin is not our tsar. He intends to manage Russia as his own personal property in the interests of his allies, his family and a narrow ruling group that has seized power."
Kabelo Chabalala
Chabalala grew up without a father and wanted to support young boys in the same boat – he became the founder of the Young Men Movement in South Africa which attracts boys from 23 schools in Mpumalanga village . The boys gather to read, clean up the community, talk and support each other, as the Young Men Movement aims to create boys to becoming more responsible men in society in the future.
Writing in the Pretoria News, Chabalala said, "What is the role of women in helping society to realise better black men or men in general? As for men, the strong presence of my mother and the loud absence of my father is precisely why I turned out a better man…with many of the current generation mainly raised by women, where does that leave them and the future of masculinity? Can femininity successfully and progressively grow and nurture masculinity to be positive and non-toxic? My answer is a definite yes!"
Day 3.
The village Boy is taking it to stage.
Session: Candid Conversation on Engaging men and boys as Gender Equality Champions "HeForShe Solidarity Movement" and fostering "Positive Masculinity."#AfricaYouthConf2018
#TheVillageBoy #YMM #SouthAfrican #HeForShe #HeForHe pic.twitter.com/8X7YKDIhGg

— Kabelo Chabalala – VillageBoy (@KabeloJay) October 25, 2018
Claret Connor
A former MP in the Caribbean, Connor is now working with Safe Haven, a foundation which runs a shelter for women escaping domestic violence, in launching a campaign in the Caribbean against toxic masculinity. Connor works in schools to teach boys how to treat girls and each other. "We wonder why an abused person stays in a relationship: why don't they leave? It is because toxic masculinity is left un-tackled and ignored in the family and then that transfers to the neighbourhood…The Caribbean macho man behaviour is transferred from generation to generation. It is time it is stopped. And the only way to do this is to start with the boys in schools."
Timothee Chalamet
Actor who's roles in Ladybird, Call Me by Your Name, and the forthcoming Beautiful Boy, have announced the kind of once in a generation actor who seems to break apart expectations of masculinity with one look. Beautiful Boy is about a crystal meth addict who is looked after by his horrified journalist father played by Steve Carrell, and is already one of the most talked about films of the year despite not being released until next. His femininity and vulnerability are making him an icon of New Masculinity. He himself said, "You can be whatever you want to be. There isn't a specific notion, or jean size, or muscle shirt, or affectation, or eyebrow raise, or dissolution, or drug use that you have to take part in to be masculine. It's exciting. It's a brave new world. Maybe it's because of social media, maybe it's because of who the fuck knows what, but there's a real excitement from our generation about doing things in a new way."
Denis Mukwege
A Congolese gynaecologist who this year won the Nobel Peace Prize with Nadia Murad, "for their efforts to end the use of sexual violence as a weapon of war and armed conflict." He has treated thousands of women who are victims of rape since the Second Congo War, and founded and works in Panzi Hospital in Bukavu. He has survived assassination attempts as he works to end the assault of women. He said of his prize that he "shares this award with women survivors and activists around the world who have for decades worked to end the scourge of sexual violence. Survivors not only need recognition but they need reparations and an end to impunity."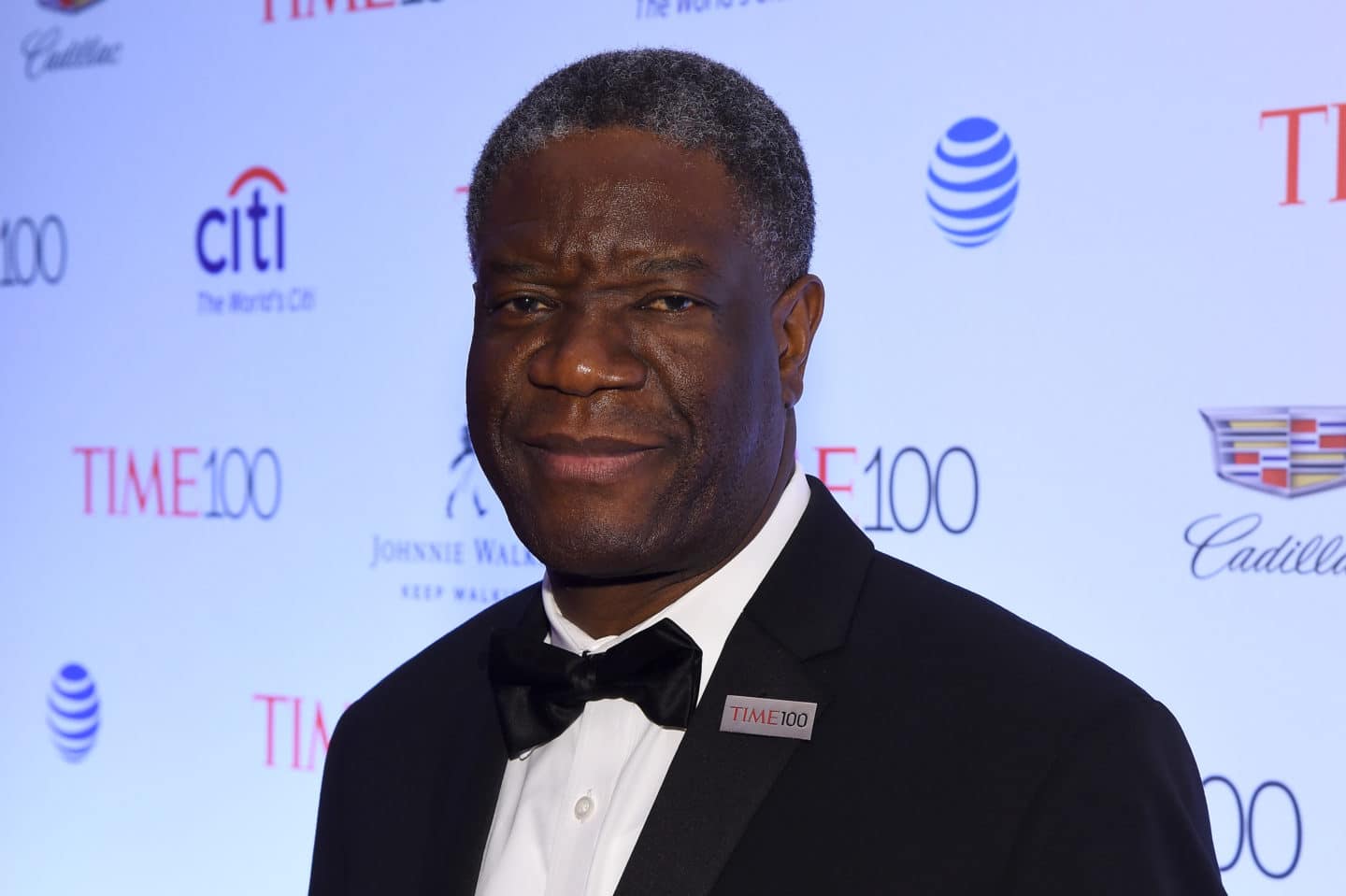 Thomas Page McBee
Author and journalist who became the first trans man to box at Madison Square Gardens, a feat he writes about in his fantastic new book Amateur. McBee is a leading light not just in trans activism but in unpicking masculinity and helping all men escape the restrictions of the Man Box.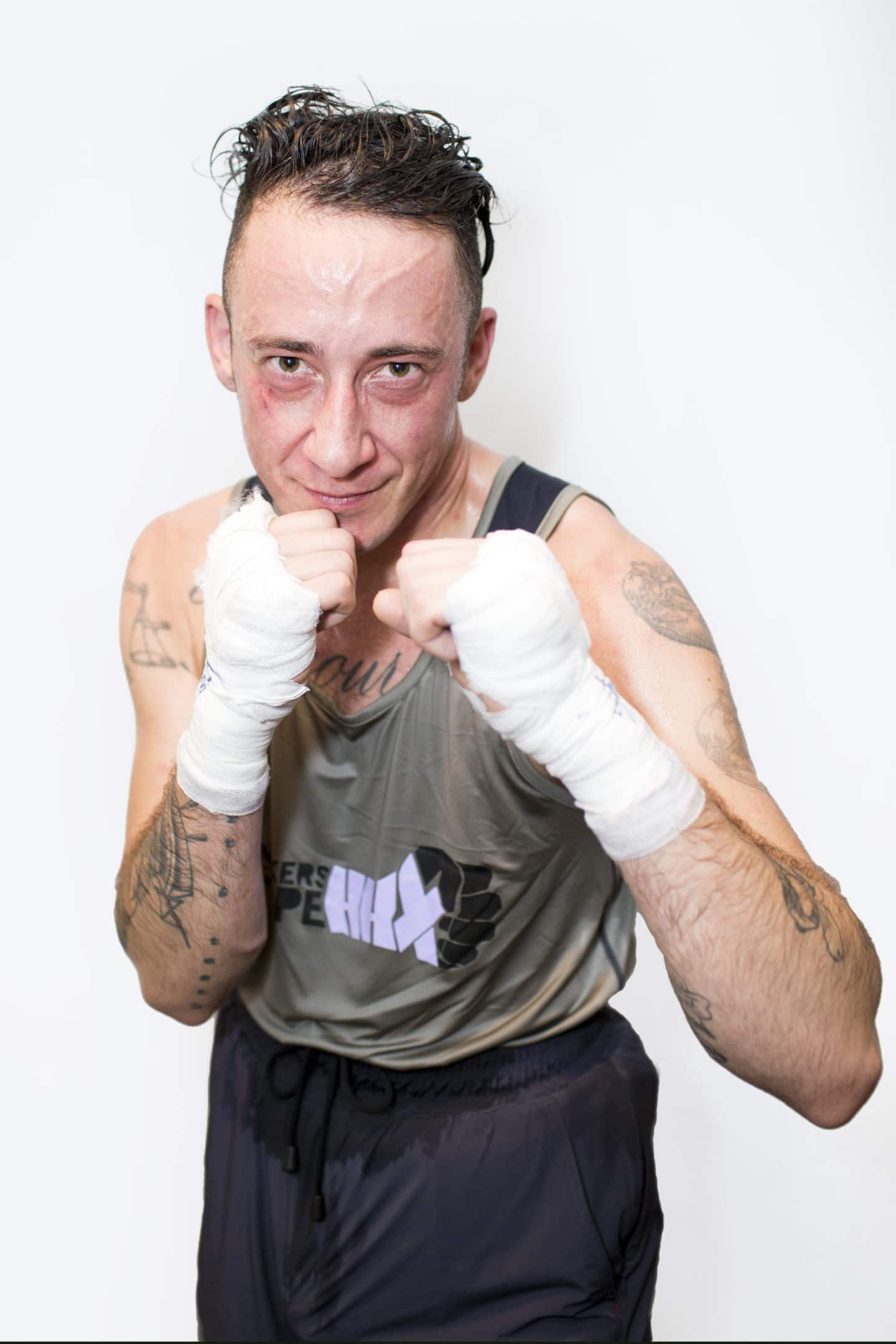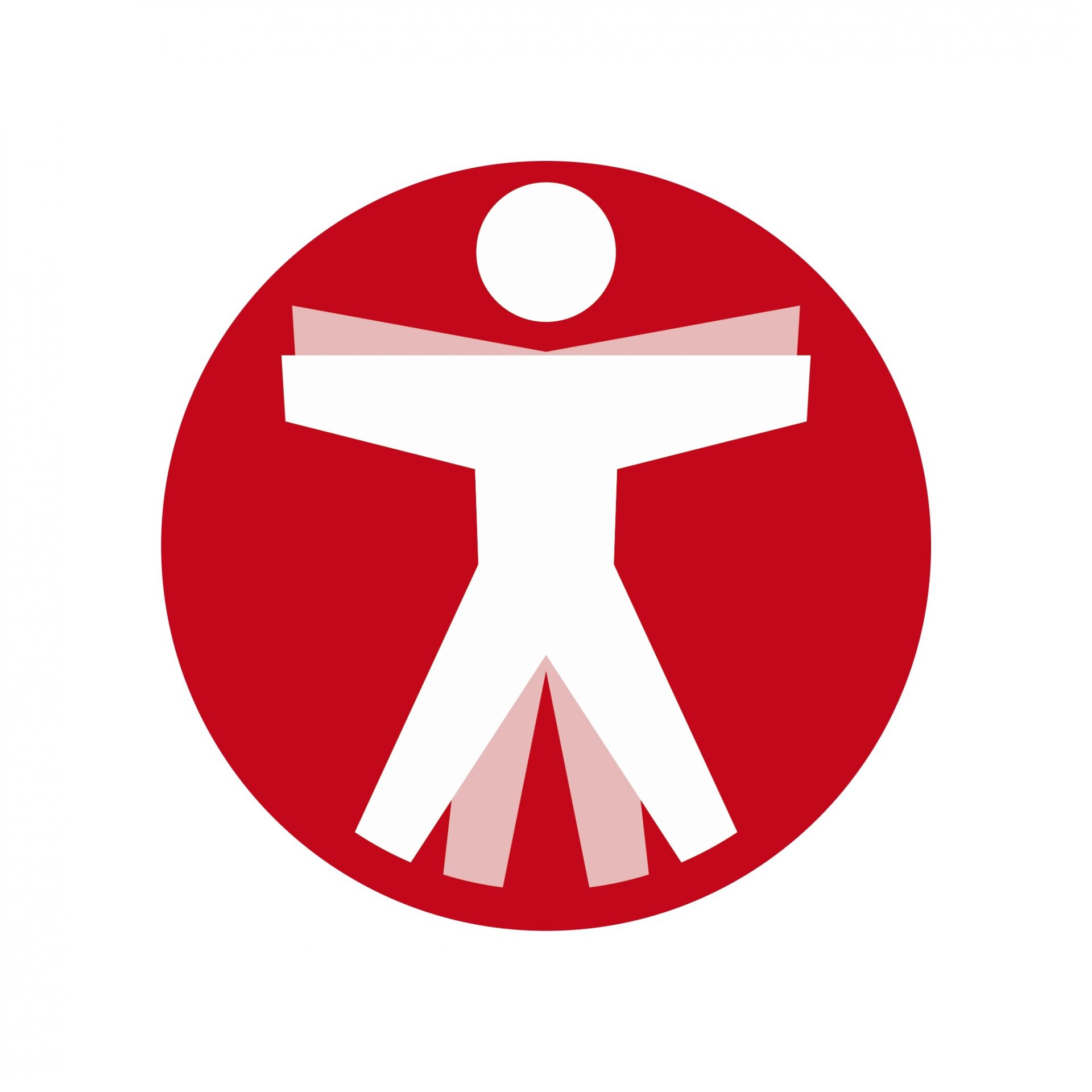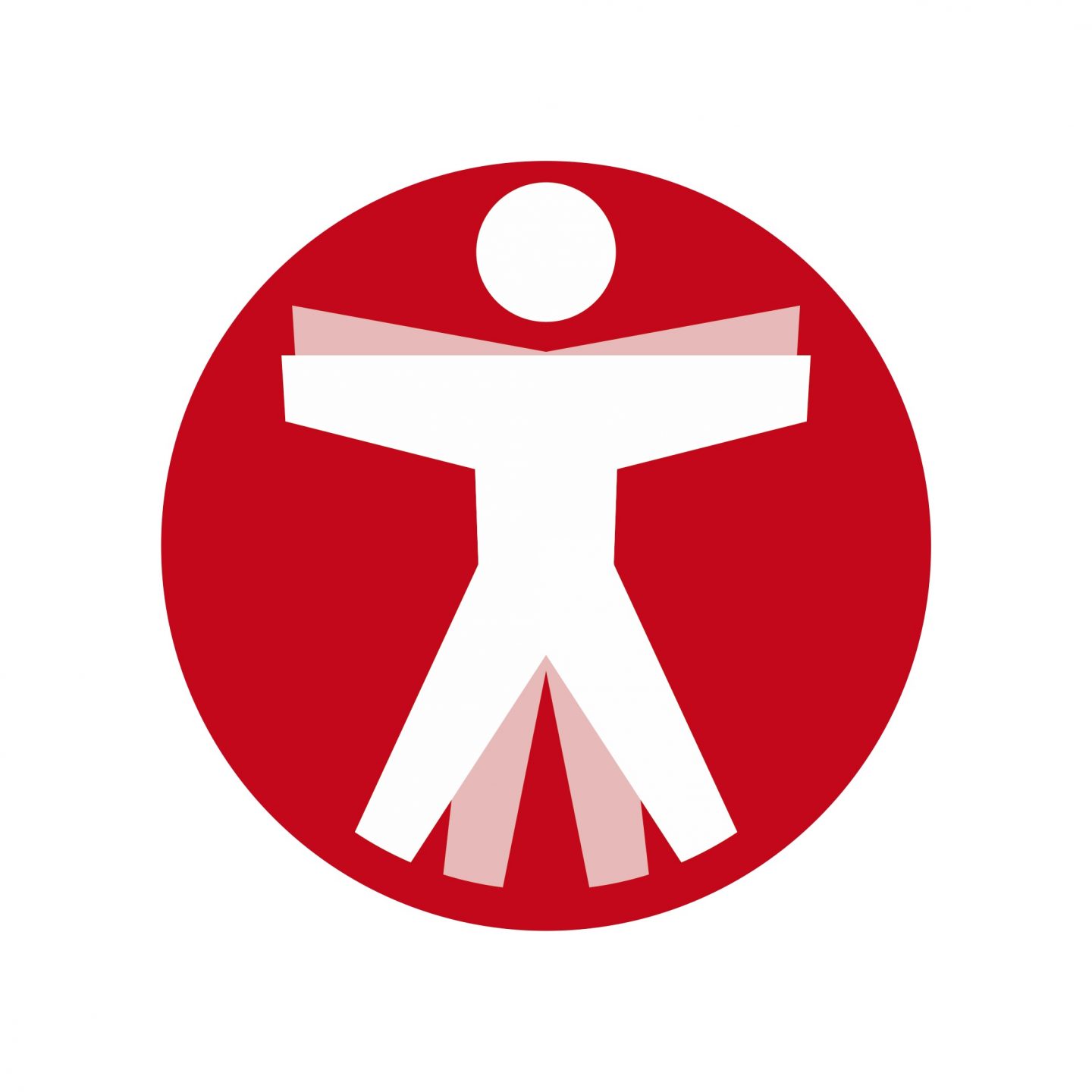 Join The Movement
Sign up to The Book of Man newsletters to be at the frontline of a New Masculinity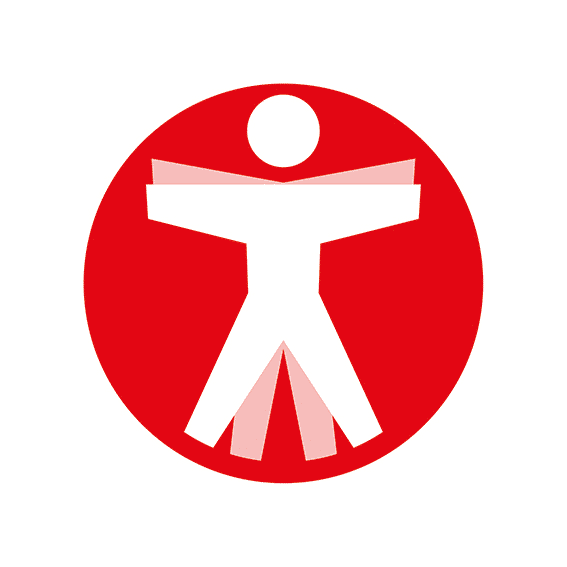 Join The Book of Man
Sign up to our daily newsletters to join the frontline of the revolution in masculinity.