At The Book of Man's latest Self Care Sunday event, part of our Festival of New Masculinity, survivalist Megan Hine and poet Hussain Manawer made a big impression.
A poet and an adventurer were the stars of our latest event at The Festival of New Masculinity yesterday, which made it probably the only place in town where you could hear advice on why you should be careful of leprosy when eating armadillos, and hear the line, 'I was raised on an era of football stickers, Beyblades, and yellow Tamagotchi's.
Yes, at our Self Care Sundays, in partnership with SEBMAN, we had Megan Hine talking to us about armadillos, snake bites, but most importantly, why people in the modern era need to reconnect with their primal side through fun and work in the outdoors. Megan told the crowd she has seen the effect challenges in the natural world can have on mental health, saying:
"I've seen a huge rise in the number of children and adults diagnosed with anxiety or depression, or maybe undiagnosed, who, when we were on expeditions, would fine those issues would almost completely disappear. The correlation was there, it happened far too much to be a coincidence….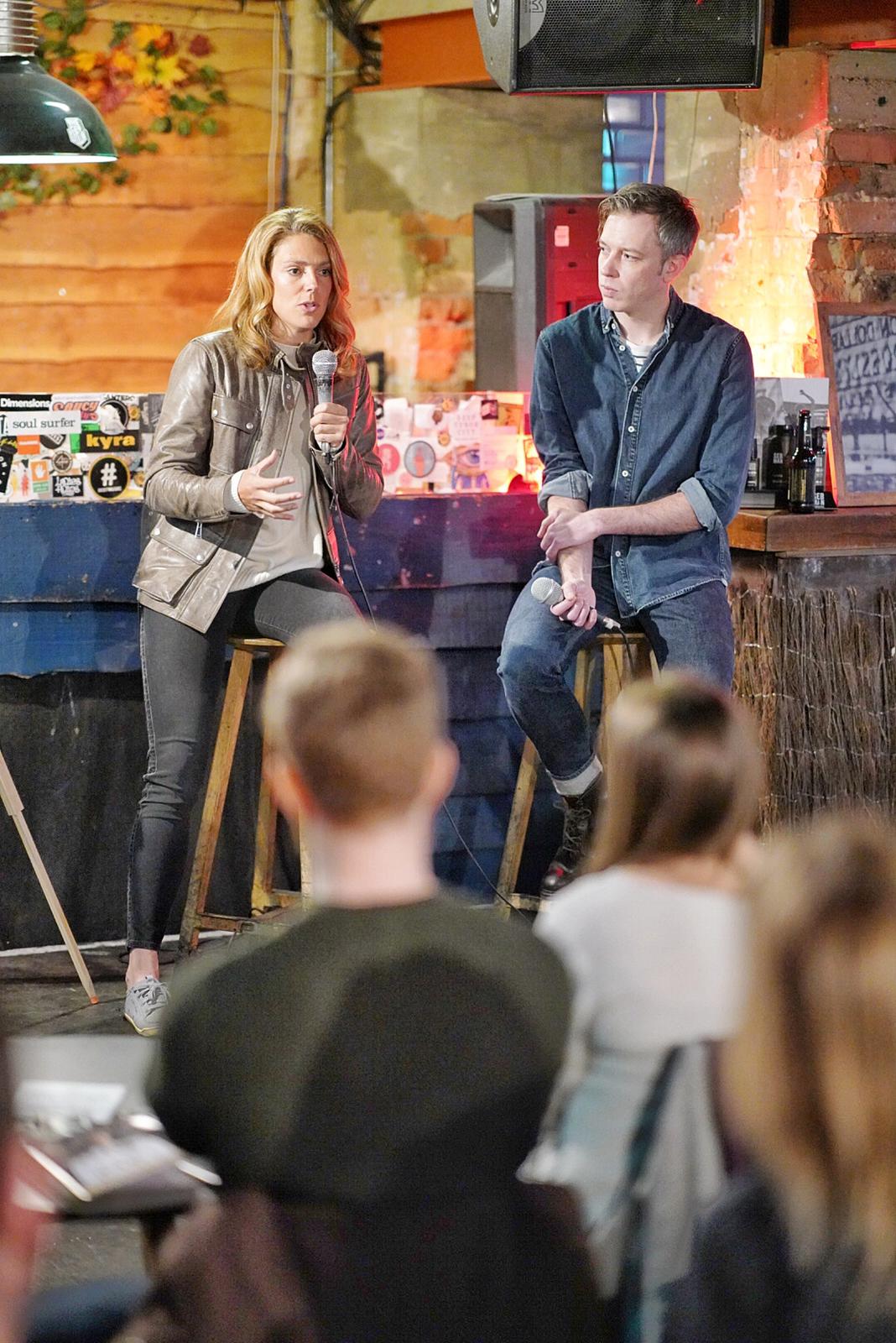 "Why is it that when we go into the outdoors these symptoms can disappear? I truly believe it's because we haven't evolved that part of ourselves. We are incredible animals who have created this incredible world for ourselves, it's phenomenal what we've achieved as a species – but we've leapt so quickly that our animalistic brains, our subconscious, can't really help with where we are at the moment. The stress response, the fight or flight reactions, these hark back to a primal time when they kept us alive and we haven't evolved that side of things. It's such an ancient thing within us, but it hasn't evolved to deal with the sheer amount of stimuli that we now deal with as humans on a daily basis. A huge part of stress anxiety in the modern world is it comes not just from one thing but from many thing and it's hard to find what the problem is."
Going on to talk about the creativity to be found in the wild, the self-confidence that can be built through the discovery of self-reliance, and why simply moving and connecting with your body, even within a city environment, can be a great way to connect with your primal side. All ongoing topics, of course, in Meg's regular columns for The Book of Man.
At The Book Club venue in Shoreditch we also welcomed Hussain Manawer to the stage for a chat and a performance. Hussain is one of our favourite people, a mental health campaigner with a huge heart and colossal wit.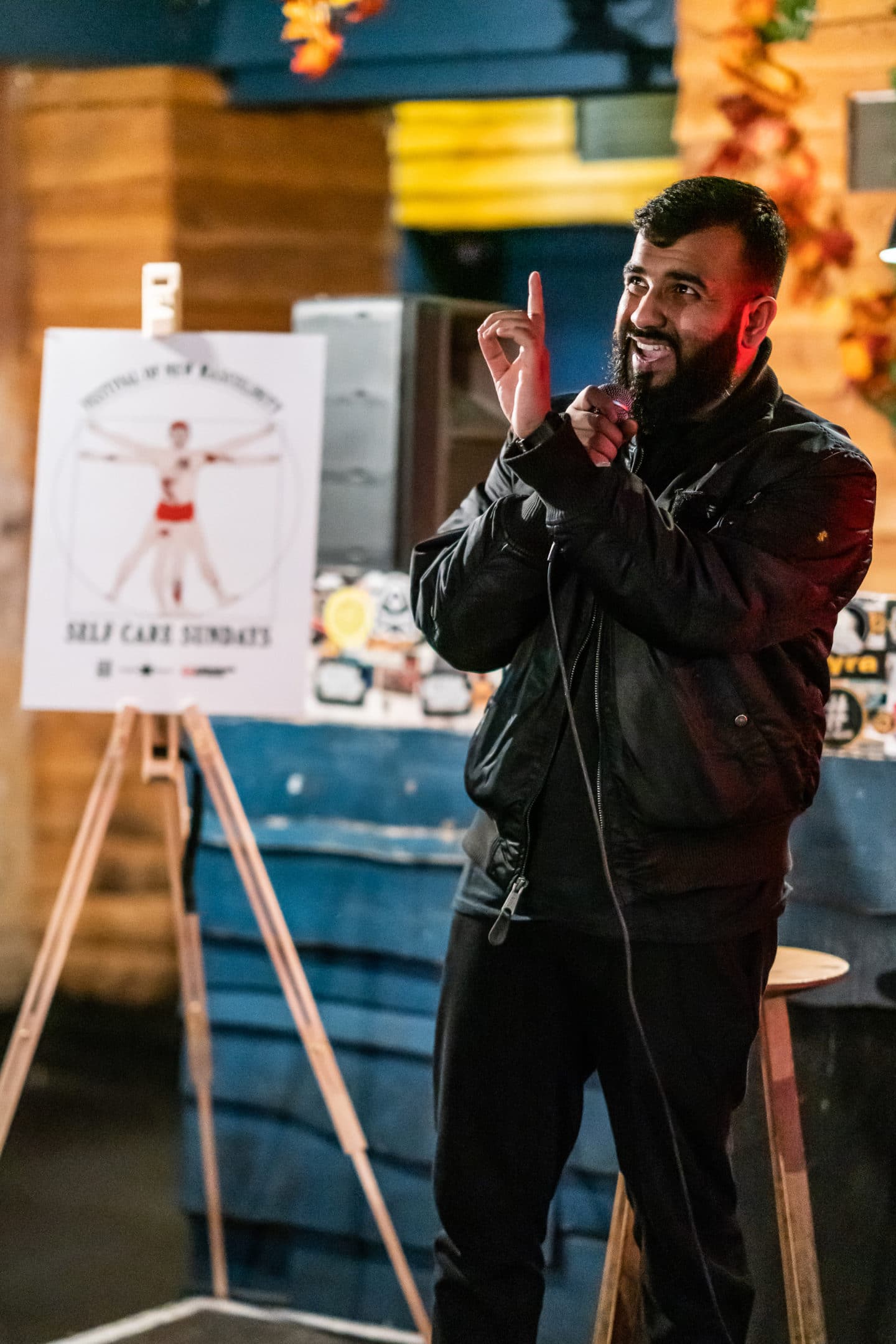 He talked about his journey as a poet over the past few years, particularly after the death of his mother when the decision to write about his feelings and talk about them, has elevated him to one of the most loved performers in the country, for whom taboos about mental health and grief are there to be smashed.
Here is one of the poems he performed for us:
Thank you to everyone who came to the event, the ticket proceeds will be going to male suicide prevention charity CALM, who also came along to talk to the audience about the work they do to help men every day.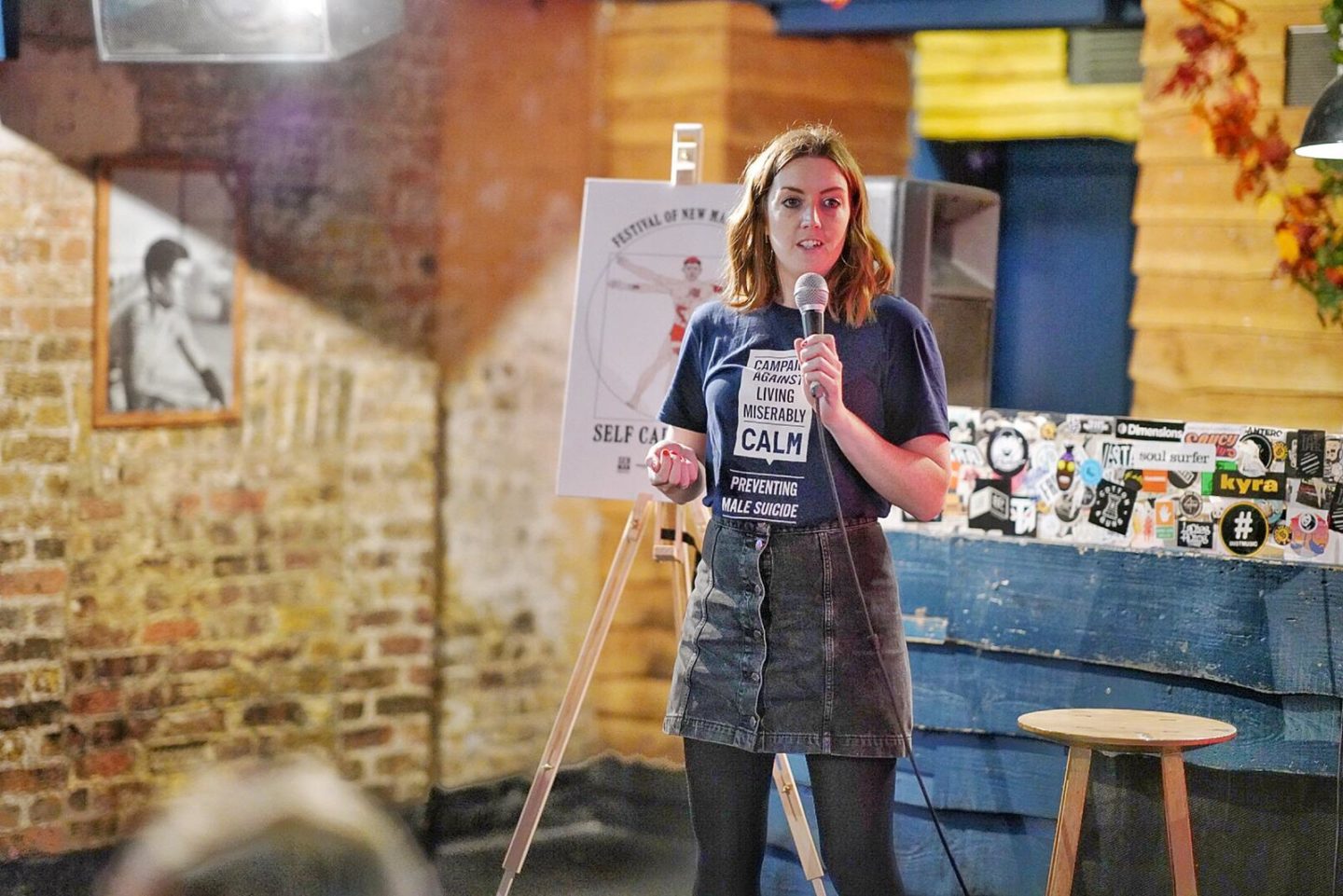 Many thanks to new grooming range SEBMAN for their work in setting forth messaging around a world of 'Undefinable' men, which makes them perfect partners for us.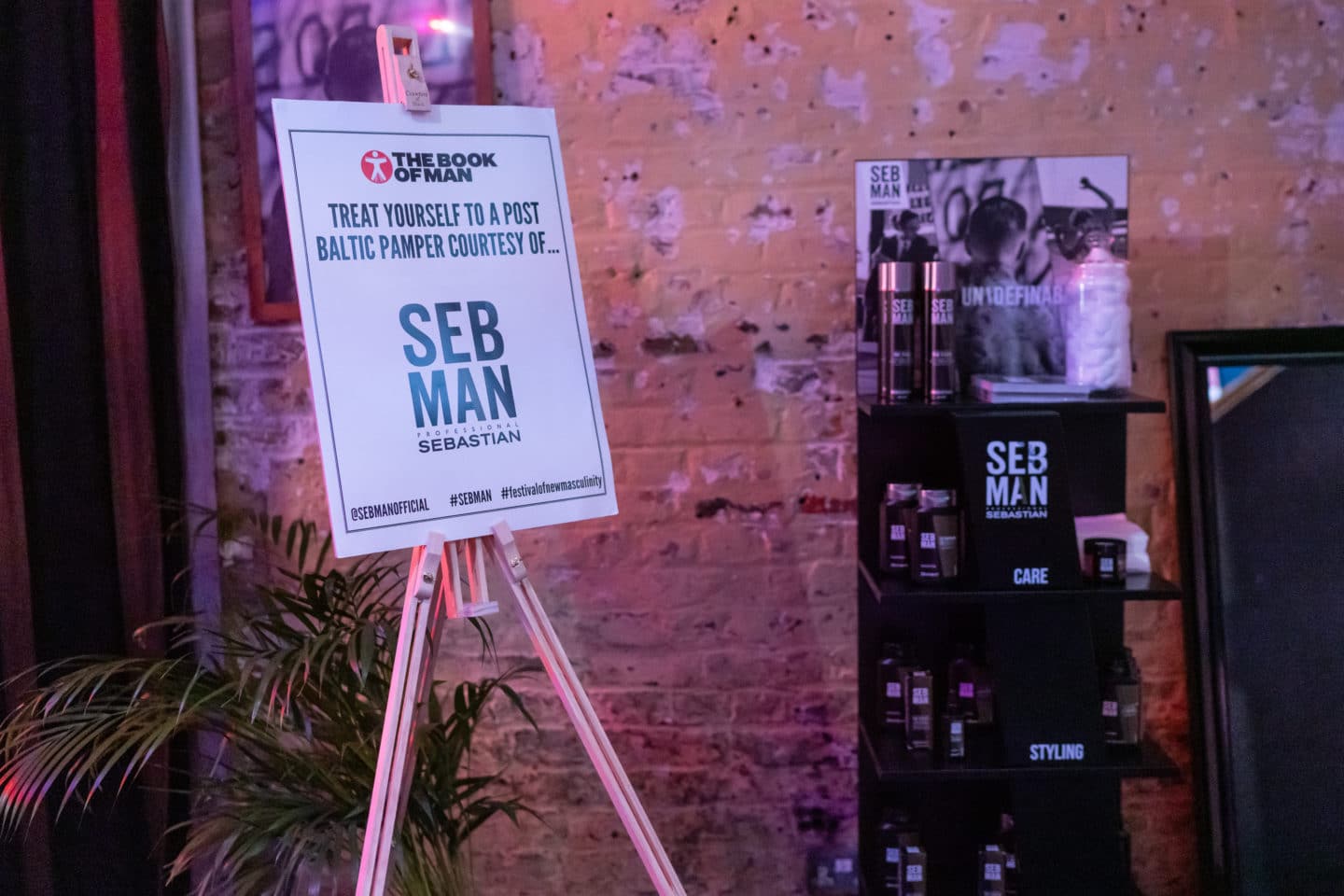 Thanks also to Freedom Brewery for their support with their sustainable vegan beer. Damn good stuff it is, maybe even too good.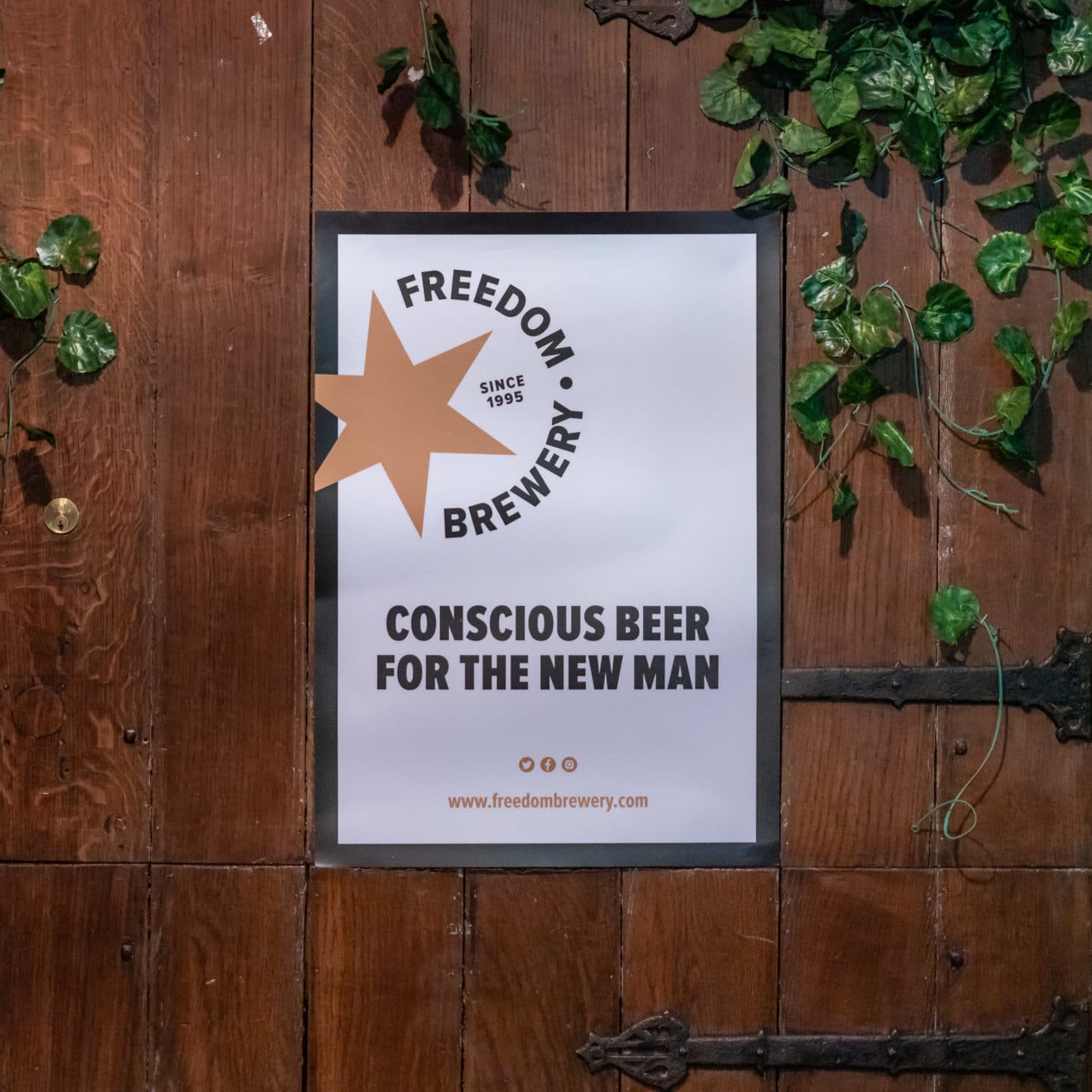 The Festival of New Masculinity continues on Feb 26th with our Penis Gallery. Do not miss that. And do not forget to send us photos of your local penis to display at the event. No, we're not joking. Details here.
Photos by Tim Easley. 
Illustrations by Berta Vallo.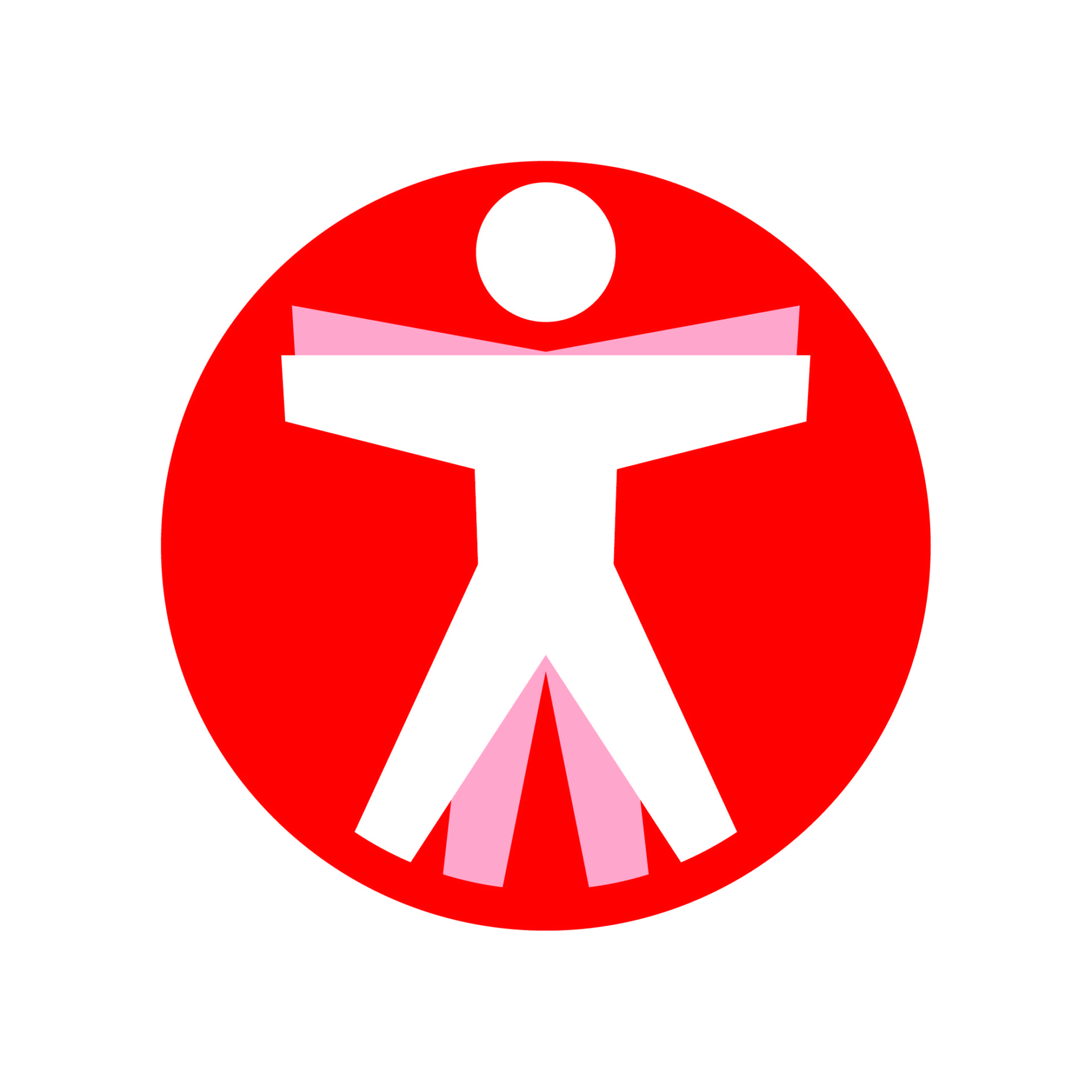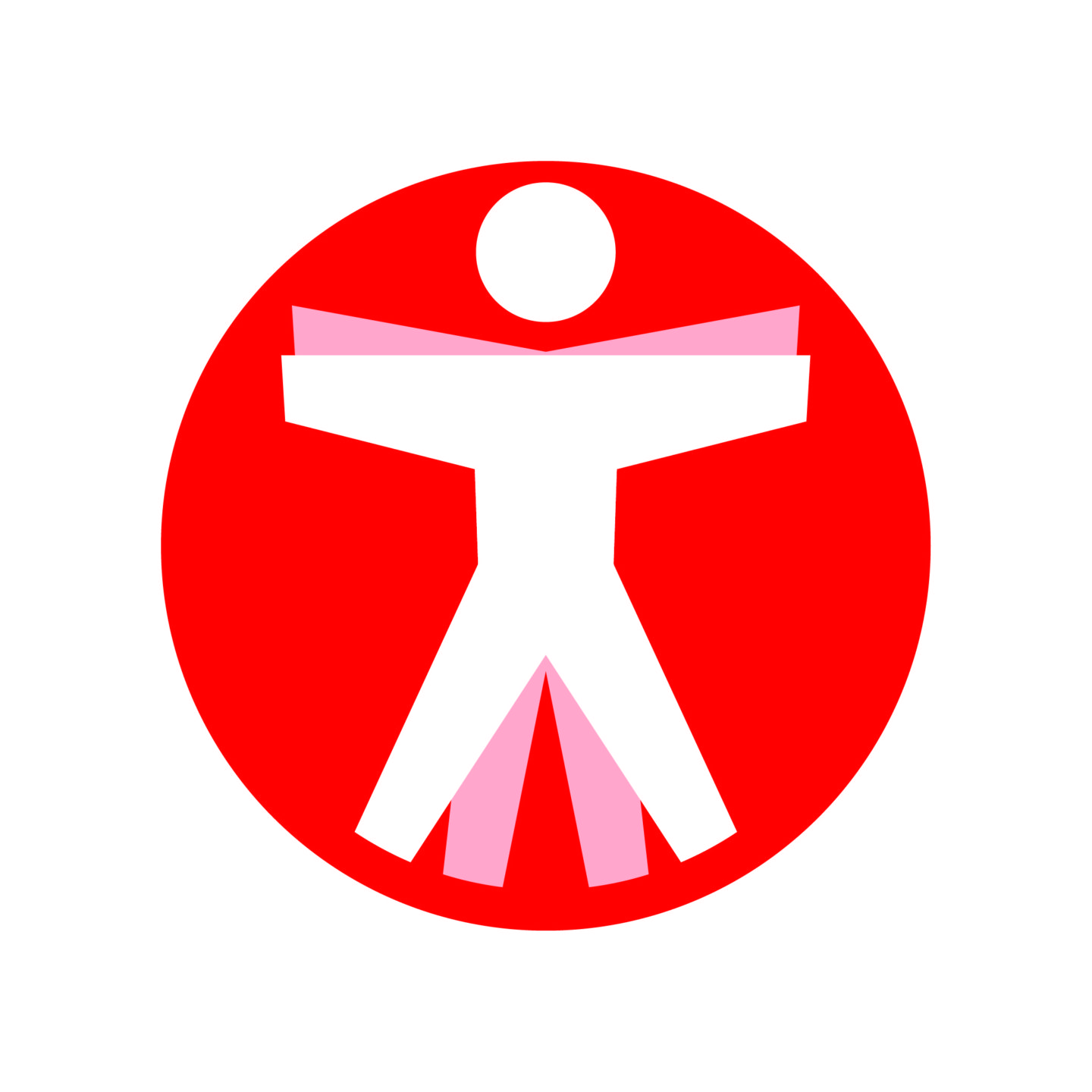 Join The Book of Man
Sign up to our daily newsletters for the latest on The Festival of New Masculinity plus the best of the site.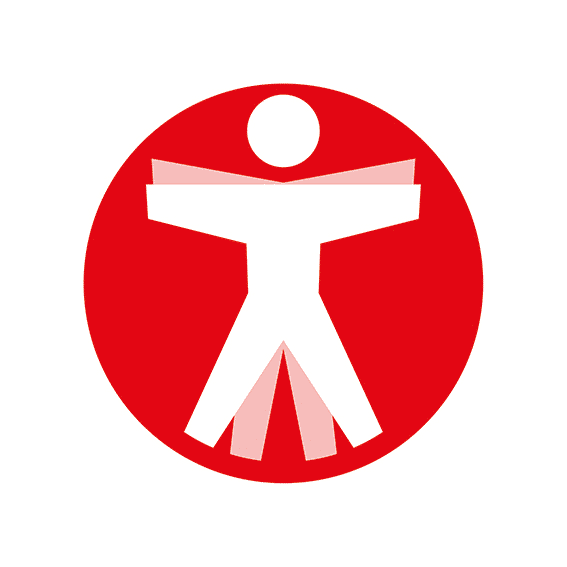 Join The Book of Man
Sign up to our daily newsletters to join the frontline of the revolution in masculinity.