Campaigner of the Year: Agnes Mwakatuma
Agnes Mwakatuma, the co-founder of Black Minds Matter, has been named Campaigner of the Year at our Men's Mental Health Awards.
And the winner of our Men's Mental Health Campaigner Award is Agnes Mwakatuma from Black Minds Matter, which was hugely popular in the nominations and then our judges. The rise of BMM has been one of the most inspiring stories over the last few years. A genius bit of innovation from Agnes, tying up the strands of the Black Lives Matter movement and massive need for mental health support during the pandemic, it sought to connect black people to mental health support in a way that hadn't been done before. The response to the organisation was huge and has quickly made it into one of the leading grass roots mental health services in the country; one which has put supporting black men's mental health to the centre of its agenda. As Agnes tells us, systemic racism has resulted in some terrible statistics around care, which Black Minds Matter are tackling with intent…
Hi Agnes, can you tell us how Black Minds Matter started?
It's honestly the most random thing I've ever done in my whole life, but also the most impactful thing. It started from a conversation on WhatsApp, simple as that. Just talking about everything that was going on during the last BLM Movement in 2020, and noticing how everyone's mental health was being poorly affected by everything.
From a personal point of view, I've had my own kind of struggles with mental health, and I lost a brother to suicide. So I know first-hand how mental health services need a lot more funding, and need to provide more culturally appropriate therapy.
Initially we wanted to raise funds for, like, 10 people to go to therapy when we first launched our GoFundMe page on 1st June. But by the 2nd June, we'd already hit that 10 grand target, and not only that, we ended up with 300 requests for therapy within 24 hours. Which was a scary because we just wanted to do it for a small number of people. We quickly realised how big a problem black mental health is, especially in the UK. At that point, it was quite hard to provide it for 10 people and just walk away. We thought we could make this into an organisation and see what we can do with it.
Then we realised raising funds and giving it to people for therapy just didn't work anyway, because of safeguarding reasons. We decided that the only way to ensure people are getting the right therapy is to work alongside black therapists. We found about five therapists during the first week, and then our network grew to about 150 by December 2020. And that's when we launched therapy sessions. We had nearly 2600 people on the waitlist. So 2021 was an incredible year of providing the right therapy for people working alongside amazing therapists, and also cementing and building our clinical governance policies, which is something that a lot of people don't really take into account. They don't understand how much goes into deciding to provide therapy as an organisation, whilst also being a charity, and just ensuring that people are being supported, and that our quality and assurance procedures are tight.
Our main focuses now are the therapy, but we're also going to be improving our platform in general. Building our resources on our website to feature more articles about mental health, and we also want to provide a therapist directory, so it's easy for people to find black therapists. It can be difficult, especially if you're looking for private therapy, to find the right person for you. So we're just trying to implement that. And then events, workshops, and just growing the community. When I think when I say out loud, it just sounds so overwhelming!
It must have been quite surprising, even shocking, to see the need out there when you started…
Definitely. I think we always underestimate how bad the issue is. And walking into this world of mental health, it was eye opening the amount of people who are struggling, and how much the NHS is just overburdened. People are quick to blame the NHS and blame doctors for not being able to refer people in a timely fashion, but there's 2 million people on a waitlist as it is. It's really difficult.
One thing that we also want to do is really inspire more black people to consider therapy as a career because there aren't enough therapists in general out there to serve the need. It's a really hard realisation. Especially when you look at psychosis and schizophrenia, and noticing that black people are four times more likely to be diagnosed with schizophrenia, and seven times more likely to be diagnosed with psychosis. That is scary. And it would just be nice to see more authorities looking into the whys. Why is this happening? Why do we have such high rates of what black people are describing as systemic racism in the healthcare system? Why do we have such high rates in relation to black people? Black women are five times more likely to die during childbirth – that's scary and you can't say it's genetics because it doesn't happen anywhere else. It happens in a country that has a fairly good health care system and great doctors. So we're trying to encourage more research into the issue to figure out why this is happening. It's going to be really interesting over the next few years.
Notoriously, men find dealing with mental health quite difficult, but how's it been from your perspective?
When we initially started, we had more women reaching out for help, and then we had a campaign that was focused around male mental health, which started off as a very simple idea: a dinner with 30 influential men within the space, to normalise men having conversations about mental health, which is not very common in the black community.
It's something that more black men are starting to recognise as a problem. Over the last three months, we've had a really high increase in male applicants reaching out for help. But one thing we've noticed is a lot of them fake their names on their applications. Because I don't think they realise that this is an actual medical service. So when they go through the initial assessment, and then have to provide documentation, that's when they're like, "I just didn't want anyone to know." It's still a problem, people are afraid to kind of admit that they need help. The suicide rates in the black community are a lot higher than our white counterparts, especially for black males in the UK.
Our main target audience coming up is black men – a lot of the time you get women applying for therapy for their boyfriends or their sons or people they know. It would just be nice to see more black men reach out to sources like this, but you also can't blame them when you look at how systemic racism pours into a lot of societies. Especially when you look at the justice system in the UK – black men were stopped and searched 20,000 times last June alone. They already have a distrust for most services, so being able to trust this service that's popped out of nowhere, or any other mental health service is quite tricky. But that's the challenge we're willing to take on.
You've established a great organisation that must be a lot more trusted, to the extent of being a revelation to a lot of people, I imagine…
Definitely, I think one of the nicest things I got the other day actually, was someone sent me a link to a podcast and one of the guests on there is really well known comedian, and he was talking about when he was struggling during COVID, obviously not getting any gigs. He said, "You know, I reached out to this service called Black Minds Matter, and they provided therapy for me, and it was so sick." When you looked at the panel, they're a bunch of men that don't typically talk about mental health, so to see him talk about therapy in that way, especially therapy that we provided, was surreal. Sometimes it's so hard to really understand the impact that you have on people, but when you actually get to see them positively speak about the service it's really encouraging.
It's great that you're so inclusive in terms of all genders, because I often think men's mental health can be a bit enclosed. But of course we're all in it together, it all impacts all of us, and we can all support each other…
Exactly. And you've got to think about the intersectionality, that being black and gay is not the same as me being a black woman and straight. We always take into account the different experiences. We've actually got a partnership with the Black Trans Foundation, and we take on about 15 referrals from them per quarter. Supporting our black trans brothers and sisters is super important.
It's really difficult when you create a service like this, because a lot of the times people think you're deliberately trying to say that other people's mental health doesn't matter. But we're just going on research and statistics, and just trying to figure out the whys, and also providing support for those who are affected.
And how are you dealing with it all personally?
I've had to delete social media. I still have a profile, but I just haven't logged into it for like three months. Because I felt like I've been going at 100 miles per hour and not had a chance to really take it in. It's been nice, the last three months is when it's really hit me that the organisation has grown so much. I'm still trying to find the correct work life balance, looking after my mental health and also my team's mental health.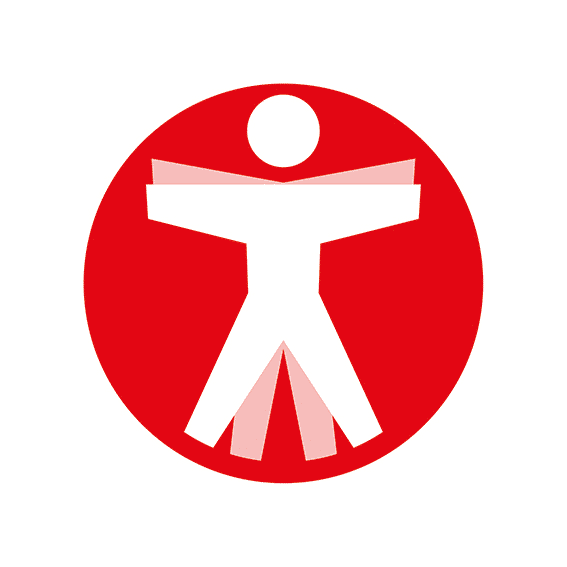 Join The Book of Man
Sign up to our daily newsletters to join the frontline of the revolution in masculinity.