How I made a short film about suicide to help cope with my anxiety
Mental health film 'No Filter' is a powerful piece of work. Here the film's director Matthias Fuchez tells the story of its making...
A new short film called 'No Filter' has been released during Mental Health Awareness Week by production company One of Nine, which tells the story of a young woman who is struggling with anxiety, depression and suicidal thoughts, and highlights her difficult journey to find the courage to speak up and seek help. The short is a powerful portrayal of the effects of mental illness on individuals and their relationships, and it offers a message of hope and encouragement to those who may be experiencing similar struggles.
The online launch of the film coincides with the staggering new data from a recent survey conducted by the Mental Health Foundation and Opinium, which reveals that anxiety levels in the UK population are at an all-time high. A staggering 73% of UK adults aged 18+ reported feeling anxious at least sometimes in the previous two weeks, with 20% experiencing anxiety most or all of the time. The survey found that anxiety levels were particularly high among 18-34-year-olds, single parents, carers, LGBTQ+ individuals, and those from Black and minority ethnic communities.
Backed by Papyrus (the only national charity dedicated to the prevention of young suicide) and Chasing the Stigma (a leading national mental health charity on a mission to normalise and humanise conversations about mental health), the passion project is helmed by London based French filmmaker, Matthias Fuchez (The Muse, Episode), whose personal loss of a dear friend inspired the film.
Here, exclusively for The Book of Man, Matthias writes about the making of this very personal and powerful film:
I left my hometown, Tours, when I was 20 years old following the death of one of my closest friends. He took his own life during the summer of 2010, and as I started to question everything about my life, I took advantage of an Erasmus program opportunity to leave my home country; and what was supposed to be a 5 month program became a 13 year journey.
When I reflect on this, it seems obvious that I was trying to leave my problems behind me, but what I can now clearly see is that these problems did indeed follow me, and stayed with me. Coping with the sadness and the grief was in a way the easiest part. Not because it is easy to move on, but because we were a large group of close friends going through the same experience at a young age together.
But the most difficult part, to this day, is how this event started to affect me and change me on a much deeper level.
As I started to ask myself too many questions, everything started to become too big and deeply overwhelming, and this is when I started struggling to find sense and meaning in my life. In addition to this, as I grew older, I felt like I had an even more accurate understanding of the intricate sense of time, and this didn't help at all. On the contrary, it developed my anxiety considerably, and even more regularly brought the darkest thoughts in my mind, which naturally led me back to where it all started, the loss of my friend.
One of the reasons why my friend killed himself was because he realised he was not going to be able to achieve his dream of becoming a pilot. My dream was to become a filmmaker. So I started making films.
Though the idea of making a film about something really deep and profound was always on my mind, I didn't want to start making this film without having any experience in the field. So I made my first short film whilst on holiday with actor friends, whilst on a road trip in Spain and Portugal. This first test confirmed my love for filmmaking; and thanks to a beautiful 'life' moment, I met at this time one of my closest friends, who became my producing partner. Together, we made our first short film "The Muse", and started our own production company with the purpose of producing high-end impactful shorts, working with rising talent and nurturing exciting voices. We called it One Of Nine Ltd, which refers to the title of our short film, and the nine Muses of Greek mythology but also the idea that we want to give ourselves the opportunity to make nine short films, to try and make it in the film industry before we give up on our dream.
As we started working on the production of our second short film; an intense musical drama/thriller, the pandemic began. I then lost my job, and lost my flat, and was just left with one option: going back to my mum's, in Tours, France, at 30 years old. As this time was incredibly difficult for millions of people around the world, it was also difficult for me. But I tried really hard to stay positive, and so thought it was now time for me to put all my doubts, and questions, and thoughts about the world in a screenplay, which could eventually become my new short film.
No Filter was written in early 2021, during Covid, and noticeably fits in with the situation in the world at this time, but essentially really is an accumulation of all the thoughts and observations of a whole lifetime. As I feel inhabited by most of Alex's reflections (the main character in No Filter), this doesn't intend to be my story at all but in truth everyone's at one point or another in their lives. If there is one thing I have learnt in life but also whilst doing the research for this film, it is that depression is the biggest disease in the world. Whether it is a medical condition or the result of life's events, or both, it can, and I believe does eventually reach everyone, and the most heartbreaking certitude to me is that it can so often lead to the most horrible outcomes when it was always avoidable.
Mental health is a difficult subject to address, especially in a short film, as it can easily fall into the traps of superficiality. It can be either too dark or too dull, and even though often effective in its message, it can also be hard to enjoy watching. This is why we worked tirelessly on a story that just simply is as honest as it can be, not only through its words but also its representation of life.
Once we had our film ready, we worked really hard on finding sponsors and partners, who believed in our story and shared our beliefs, in order to create a piece of entertainment which could be inspiring and helpful for anyone who watches it.
We are extremely proud to say that No Filter has been backed by Papyrus (the only national charity dedicated to the prevention of young suicide) and Chasing the Stigma (a leading national mental health charity on a mission to normalise and humanise conversations about mental health). Internationally, the film is supported by innovative Swedish mental health startup Flow Neuroscience -Europe and the UK's only medically approved brain stimulation headset and therapy app home treatment for depression as well as Ahum– the next-generation mental health care solution which is a digital marketplace for therapists.
Following a successful global film festival circuit run, we are thrilled to share that our 15 minute passion project has now been made exclusively for free on YouTube:
From the bottom of my heart, I sincerely hope that audiences will enjoy the film, but also that it will help make a real difference in raising awareness and helping those who are struggling. Going through the hardest time of my life with others is, I believe, how I made it to this day, so I do hope that people who might be suffering in silence will realise that they are not alone.
And deep inside, I wish that if my friend had seen this film, it could have inspired him to talk to us more, or would have pushed us all to be less superficial, and open up more,  and share more, about what is real, and what we always keep for ourselves, when we shouldn't. And who knows what would have happened.
I hope this little short film might change the story of many groups of friends.
————————–
One of Nine's upcoming short films for 2023 include action thriller EPISODE which is currently playing in the international film circuit and suspense period drama RUSSIAN MOON which will go into production this June. They are also working on a sequel to NO FILTER, entitled THE HELP YOU NEED, which follows Alex on a different phase of depression, as she must cope with the implications of her suicidal attempt. For Executive Producer credit opportunities for our upcoming projects, or for anything else, please get in touch with: oneofnineltd@gmail.com
Matthias Fuchez works in film PR, previously for Universal Pictures, now for an agency that works with all the major film studios. His first short film, The Muse, won a variety of awards at film festivals all around the world, encouraging him to continue writing and directing. He has since written and directed 2 more award-winning short films. After advice from industry professionals on which project to advance with, Russian Moon will be his most ambitious and exciting yet. His artistic background gives him the rare opportunity to share the full potential of his story-telling ability; not only by writing and directing but also by composing the music and score.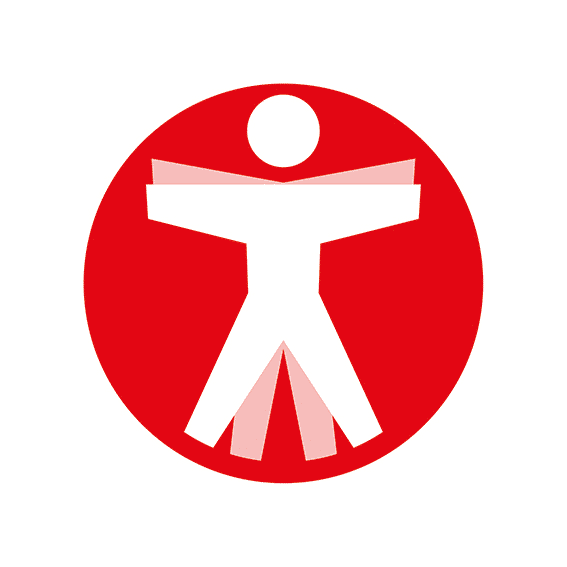 Join The Book of Man
Sign up to our daily newsletters to join the frontline of the revolution in masculinity.