Innovation of the Year: JAAQ
JAAQ is the mental health advice site that has garnered huge acclaim and now one of our Men's Mental Health Awards. Here's an interview with its founder, Danny Gray.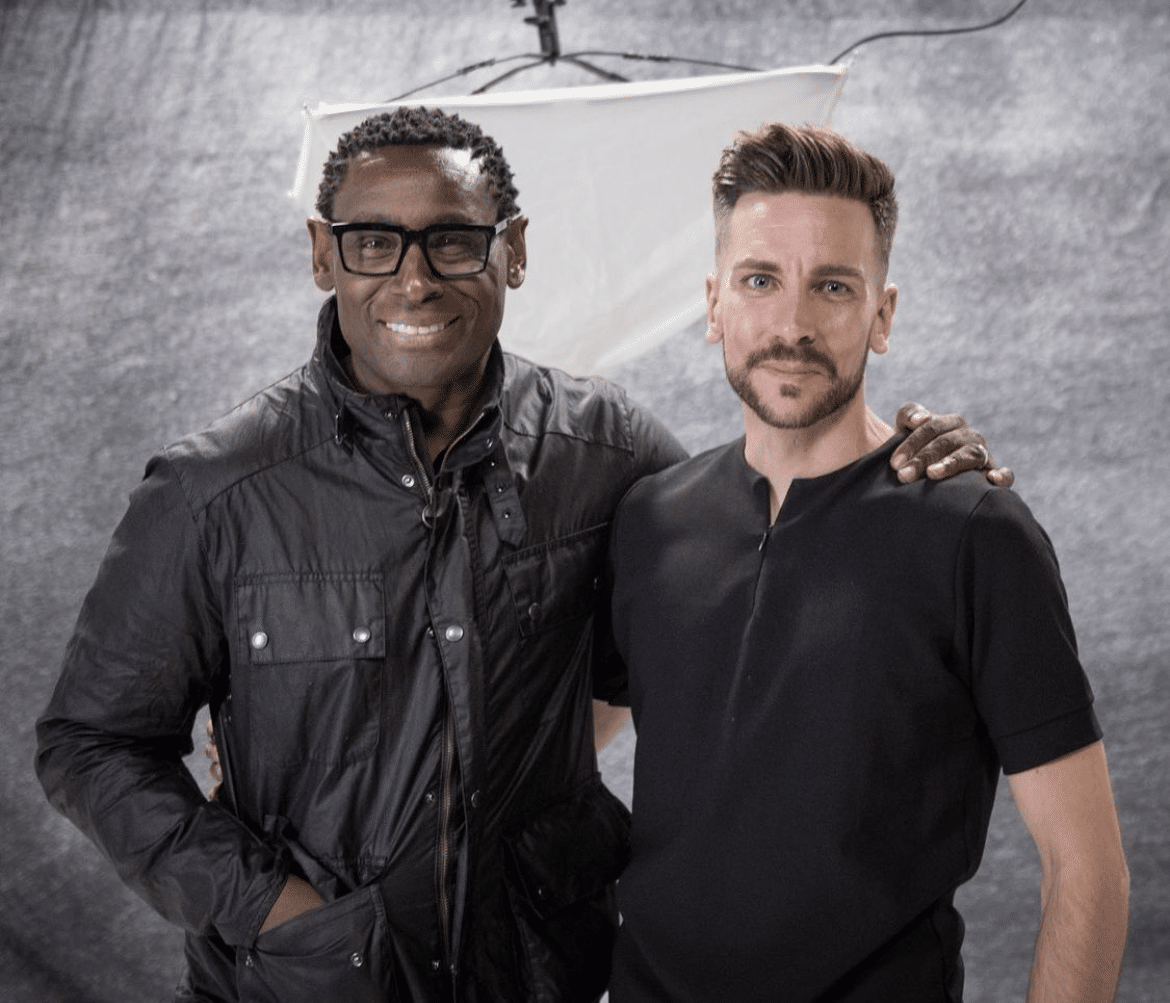 JAAQ (or 'Just Ask A Question') was a hugely popular choice when it came to people nominating suggestions for the Innovation award. The super-slick site which features experts and famous faces answering mental health questions as if 'live', was an immediate hit and garnered a lot of press coverage for the way that it created an easy format for people to find answers for questions they may be reluctant to ask doctors or friends and families. JAAQ is the brainchild of Danny Gray, the entrepreneur behind men's make up brand War Paint; War Paint was directly linked to Danny's struggles with confidence and body dysmorphia and JAAQ now takes that mental health aspect and puts it centre stage. We caught up with Danny to find out more…
Can you tell us the story behind JAAQ?
Well, War Paint is a big part of the story. I was getting so many customers reaching out to me who didn't want to talk about product, they wanted to talk to me about my mental health journey. Especially about body dysmorphia and about confidence. For instance, a girl reached out to me on Instagram and said that her boyfriend just told her that he suffers with body dysmorphia, and she never knew – they'd been together two years. But he'd been following my journey, and felt comfortable to say it to her. She asked if I could have a call with them both. It was on Zoom and the guy was in bits, he just couldn't even talk. What shocked me is that he'd reached crisis point with his body dysmorphia and had reached out to his local GP. He was recommended to a specialist but the lead time on the NHS was 36 weeks.
When the technology became available to me, I couldn't sleep, I thought this could change so much in terms of mental health access. Because the thing for me is about people getting the right information at earliest stage. If you Google something, it's never really from trustworthy sources, and asking in front of a doctor is very difficult. But you're all gonna ask the same questions, right? So by using this tech to answer those question, I thought we can create this free site.
It was literally blood, sweat and tears for about 10 months calling everyone, getting the doctors on board and celebrities. It's just started snowballing when people saw how good it was when we were building it, the potential was huge. We got the doctors in and filmed over 150 questions with them. Having Professor Paul Gilbert speaking for seven hours on there was amazing – he said, 'I've never answered so many questions.'
What's great is people go in and get the right information they want, they don't have to watch an hour long video, you can just pick the question for the information you need. The reason why it's so powerful is that it's people supporting people.
And then we launched – we went on The One Show, Good Morning Britain, had a lot of press and in the first 24 hours we had 50,000 visits to the website, with over 60,000 questions asked. The feedback we got was amazing, we've got over 400 emails in the first night. For me, I was a bit nervous about how people would react, but it's just been unbelievable.
But when I saw it, I knew, I just knew what it could do, so I'm really proud of it.
What were the challenges that you encountered?
This is so new, right? We had to learn and do it on the fly a little bit. The challenges for me were first of all getting people on board, for no money. 'I've got this idea. I've got this technology, I want to do this.'
When you're starting a business you go through loads of names, and I couldn't sleep about this one. I was like, 'What is it, what are we asking people to do?' 'Just Ask A Question'…well that's JAAQ, that's really cool. The domain was available, so I was like, that's it!
I'm a patron for the Body Dysmorphic Disorder Foundation. So I called them and showed them what I was trying and do and they were like, 'Oh, my God, you must speak to Professor David Veale.' He's a leader in the field. I showed David what I wanted to do, and he loved it. He got me some other doctors. But it was very hard, trying to get some big names on board at the beginning. But eventually I got Alastair Campbell, who's just been an absolute legend for me, we've become very close friends. And then obviously David Harewood.
Then building the site was a massive undertaking and I was very particular with the content we deliver in terms of behind the scenes footage, which makes it very real. You see the creation of JAAQ, in a sense, which is what I did with War Paint and is something that people really buy into.
It's lovely how approachable it all is…
This is it. So a lot of mental health stuff is centred on crisis. The people who reach out are the people in crisis. But that's the tip of the iceberg. What are people doing when they're starting to feel something wrong? They're not going to their doctor. What I want people to do is go to something like JAAQ, where they feel comfortable, can ask questions and think, 'I feel like that might be the start for me.' If they reach out here at this stage, the journey is quicker, it's cheaper for everyone, and that's why it's all about prevention, right? Accessing the right information. Google is a minefield, trying to get in front of a doctor is difficult, so hopefully with JAAQ, they have something that's easy and is very conversational in the way Alistair and the others speak about it.
What are the reactions you had from men?
It's a 55-45% split of men and women going on there, which is great. And they're all different age ranges. And the feedbacks has been unbelievable. I cried at a lot of the emails, with people saying, 'I can't believe this', and talking to me about passing it onto people that would never go to the doctor who have really found it helpful and made them want to talk about it. That's all been incredible.
What else is coming up with it?
We'll be adding new conditions. We're just doing a thing on suicide. We've got Rory O'Connor, who we're filming with, who's a leading expert on suicide in the UK, along with Jonny Benjamin OBE. We've got a couple of big names we can't reveal yet who we're doing stuff with in sport. I've got a van that we've converted into a mobile JAAQ, which is unbelievable. It's a long wheelbase van converted, and it's like a home cinema in there. It's life size, so you sit there with a life size David Harewood and ask him questions. We're going to take it around schools, sporting events. I'm actually sat in our War Paint Carnaby Street store, and this is a JAAQ pod in the basement.
Who's your dream person to have on JAAQ?
Tyson Fury, because he's had that battle and he's got a lot of stories and he's the heavyweight champion in the world. Imagine if you can go and ask him questions about stuff like that.
And what's happening with War Paint at the moment?
We're just growing as a brand. We're just about to launch skincare range in June, which is really big for us. We launched the store a few months back, the first men's makeup store in the world. It's about just being a brand that's doing stuff a little bit different. I wanted to talk about mental health with War Paint, and a lot of brands talk about certain things, but then maybe don't do anything about it. But through War Paint I've created JAAQ, so that it's not just about buying products to make you feel better, you need get your head right as well. I use products, but I'm also trying to get my head right at the same time, so that's why they go hand in hand.
Follow Danny on Instagram: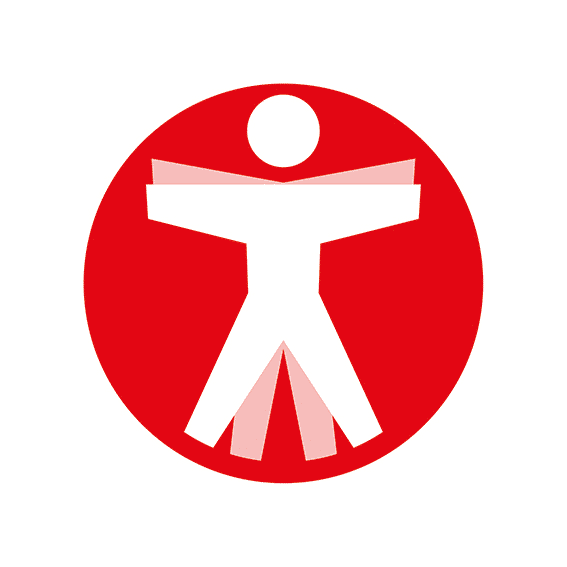 Join The Book of Man
Sign up to our daily newsletters to join the frontline of the revolution in masculinity.